The 2014 PGA Merchandise Show is upon us and that means wall to wall coverage from THP. Each year the industry of golf is frantic for the 4 day stretch that hits Orlando, FL this week. It kicks off with demo day tomorrow and does not stop until the show doors close on Friday. But if you want complete show news, you have come to the right place.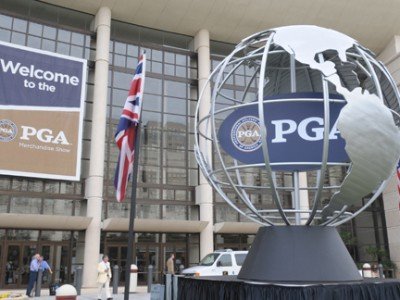 As always we will have pictures and live updates via our Twitter feed, that you can follow along with @HackersParadise and that will not change. What will change is the coverage coming to the online community. Just like in years' past THP will have more interviews and video segments than just about any other news outlet and those get edited and put up post event for your enjoyment.
However this year, the coverage coming live as it happens will be like nothing you have seen to date. Arming each THP staff member with a tablet, they will be shooting and posting every single thing we see. If we are in a booth, a new thread will be started about that booth and they will be taking pictures, answering questions and covering the show for you while the interviews are taking place.
The staff is looking forward to hearing your thoughts and requests through the social media channel and THP online community. Follow along and experience the 2014 PGA Merchandise Show with THP, live from Orlando, FL.