Round 1 is in the books and the leaderboard is stacked with competition for what is coming over the next few days. As highlighted earlier on THP, Jordan Spieth turned in a six under 66 to hold the lead as he tries to defend his title. Last year the young superstar went wire to wire to capture the green jacket.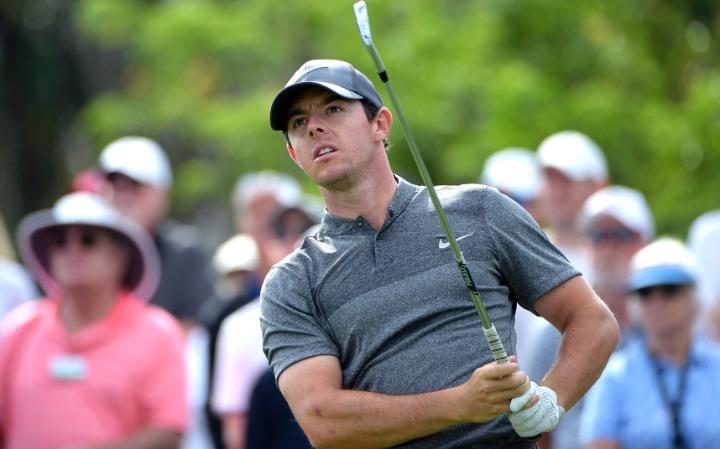 Notable names chasing Spieth in the quest to be called a champion were all over the map in terms of finishes in round 1. Number one ranked player in the world, Jason Day started out on fire with a 31 on the front 9, but struggled as the wind picked up on the back and closed out with a 41 for an even par 72.
Rickie Fowler struggled throughout as the tee game was impacting his scoring chances early and often and he poured in an eight over par 80.
Two time Masters Champion Bubba Watson had a rough go of it on the back 9 and finished with a three over 75 as the player looked dejected with the wind and his putting never found the magic.
If Jason Day was not the hottest player in the world, Adam Scott was, and he shot a four over 76 and really never had the birdie chances to get the momentum needed to make a run.
Moving to day 2, obviously Jordan Spieth is being chased and the names that are looking to continue their run towards the top played tremendous golf today. A few behind the leader, Rory McIlroy is looking to complete the career slam and pick up the one major that has eluded this young superstar. He had an up and down round one, and despite a tough 18, is striking the ball well and if the putter gets hot, look out for him to make a move.
Shane Lowery and Danny Lee are young, hungry and fearless. Keep an eye on them coming from just 2 strokes back of the lead. Justin Rose, Ian Poulter and a handful of other players fall in the slot of just 3-4 strokes from Spieth and will all be trying to stay under par tomorrow for the round and in contention.
The forecast tonight is calling for more rain, which will bring similar conditions to what we saw today at Augusta National with heavy wind gusts that will be a bit tougher on part of the draw. As always, join us in the THP Forum and jump right into the Live Masters Thread to discuss the tournament as it happens with thousands of golfers from all over the world.