Today we continue the 2020 THP Holiday Cheer Event, the annual contest that is the celebration of the THP online community. Day 2 is here and this is an insane prize for the lucky winner.
2020 THP Holiday Cheer will run for the rest of this week with a new prize every single day. If you do not see it on this home page, do not forget to check the forum each day for a chance to be the big winner.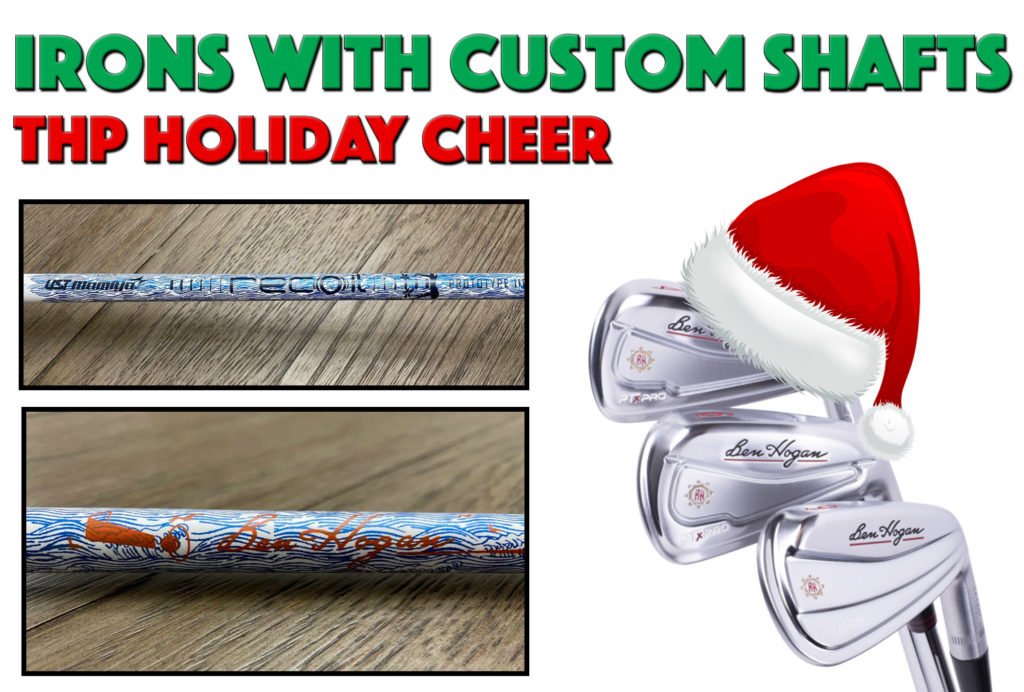 Iconic Greatness
Day 2 features a beautiful set of Ben Hogan irons with custom shafts. This is the Hogan Combo set featuring 5-PW where the long irons are PTx Pro and the scoring clubs are their ICON muscle back design.
Complimenting this set of heads are CUSTOM UST Mamiya Recoil Prototype iron shafts. Only 10 sets of these shafts were ever made and they feature both the THP Logo and Ben Hogan logo along with waves of blue throughout. This was done for our THP Experience held at Hammock Beach Golf Resort.
How to Enter
Step 1 – Leave a comment below on your favorite part of this set. Could be the combo, the shafts, the scoring clubs the look…Anything at all.
Step 2 – Sit back and see if you won when the winners are announced later this week on the THP Forum.
That's it. It's that time of year where we celebrate the wonderful THP Community and the people and companies that make it great.
Don't forget you have to get your entry in before the end of the day, and each morning a new contest will be up to enter!
If you don't win, but still want to pick up a set of irons like this, you can visit their website and see all of their offerings right now.
Good luck everybody!