As a high school golf coach and general addict of the sport, I see a lot of golfers who battle misses down the right side of the course and those who simply could benefit from more clubhead speed. These things are prevalent with the driver naturally, but I would argue they increase ten-fold for many when applied to hitting a fairway wood. The problem though is finding an option out there that addresses the issues in an affordable and user friendly design. For Cobra, the answer to that has long been their MAX lineup which last year evolved into the FMAX and now the FMAX Superlite offerings.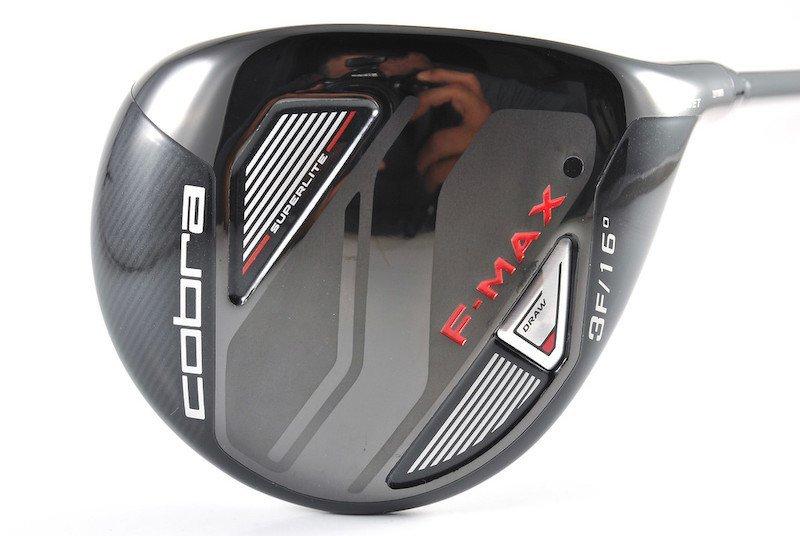 I believe that no-one does as much to ensure they have an option for everyone in their production arsenal as Cobra, and the FMAX designs are criminally overlooked by far too many golfers. Golf is ego driven, but we definitely don't all need to be playing the newest, most fade biased, and lowest spinning clubs on the market. I'll fully admit that I am not the target for clubs of this particular design, but that doesn't mean I don't enjoy seeing and trying designs aimed for others. The Cobra FMAX Superlite fairway woods are offered in 3F (16°), 5F (20°), and 7F (23°), and I received the 3F paired with the stock "Cobra Superlite" 55-S (57g).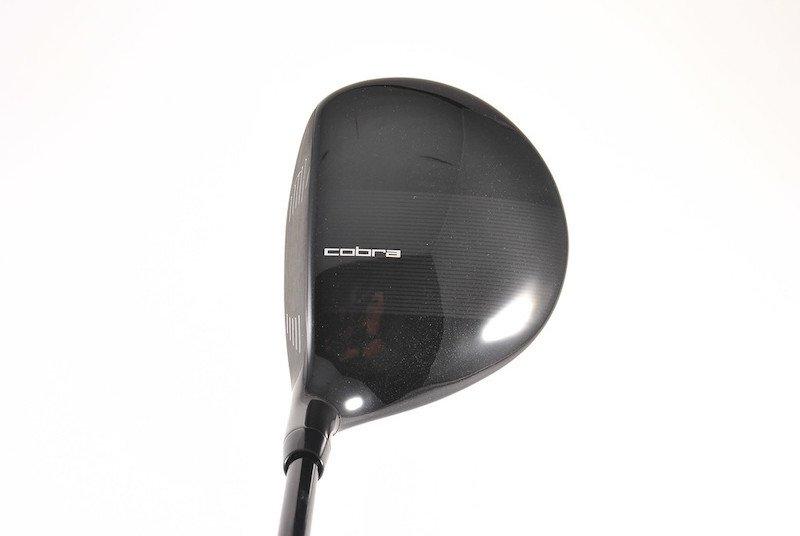 I'm a big fan of a solid 4-wood, and though the "3F" was received for review, to me anything in that 16-17° range qualifies as a 4-wood, so in that aspect there was a lot of comfort here. Where that comfort stopped though was in the offset of the club. Unlike the driver, the fairway woods in the FMAX Superlite line are offered only in an offset model. The notion at play here makes perfect sense as the offset not only aids in helping to create a right-to-left ball flight but also increases launch which is where so many golfers struggle with fairway woods from the tee or the turf. For me personally, the look was a wild one, I have become somewhat accustomed to looking down at an offset driver via reviews I have done in the past, but I have never seen an offset fairway wood at address. If you are someone who can hit a draw with a fairway wood, the look might put a little fright in you, but I still believe that more than would ever admit it could benefit from something like this.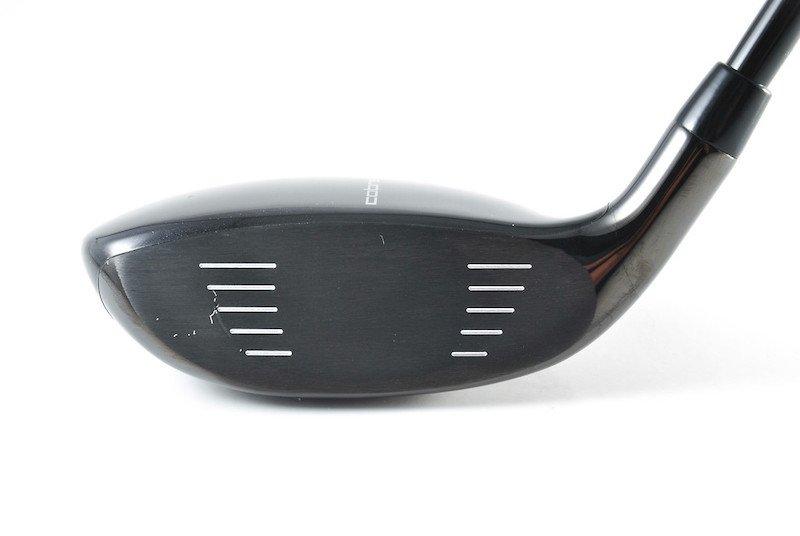 Visually, the offset is what your eyes focus on the most, but the rest of the design is in-line with the FMAX Superlite driver I got to review as well. It's a more elongated and flatter looking shape at address with the same horizontal front-to-back alignment accent on the crown that the driver has as well. The design itself if very streamlined without any big visual bells or whistles, it's much more a focus on accomplishing a goal in a clean package, and with the red-black color scheme I think the Superlite version does a much better job than last year's FMAX gold-black look. It does need to be mentioned that design wise this is also one of the most shallow fairway woods I have seen in a long time.  What does that mean? It means a lot more playability off of the deck in launch and spin for those who might typically struggle with that.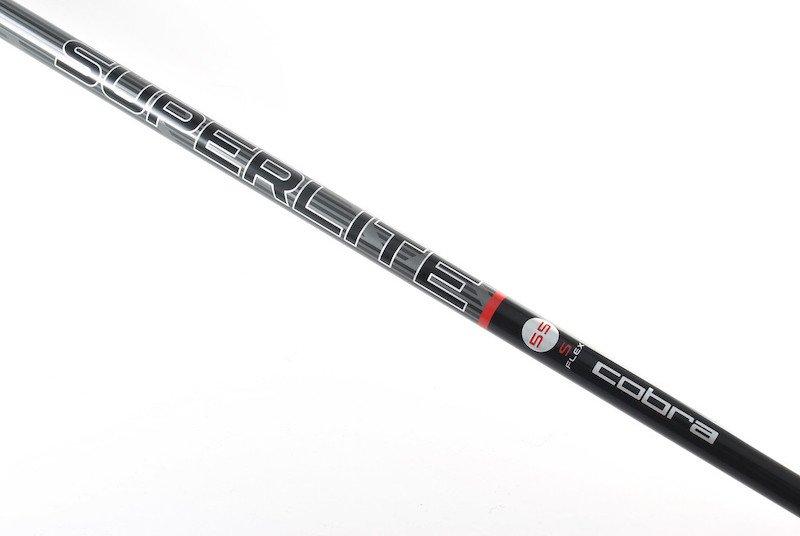 On the course the 16° was actually a lot of fun to hit.  I really do love seeing a club that just wants to go HIGH and is massively forgiving because I think a ton of golfers should be looking at clubs more like this than the things tour players have in the bag, but ego is a fickle thing. I was absolutely able to elevate the ball easily with the 3F and the Foresight GC2 Data shown below illustrates that as well as the higher spin I was seeing. I'm a lower/flatter flight player at my SS (swing speed) and launch angle, so even though it wouldn't maximize my numbers I have a lot of fun hitting clubs that I can just hit extremely high and this one checks that box. Forgiveness is there as well with so much of the weight in the design back and low, a smooth swing was rewarded even on misses more than I expected it to. Now, the elephant in the room will be the offset. I definitely battled losing the club left as fairway woods are the club I can most consistently turn the ball over with, but for the audience this one is aimed at it could make the game a lot more fun to help tame that right/slice ball-flight.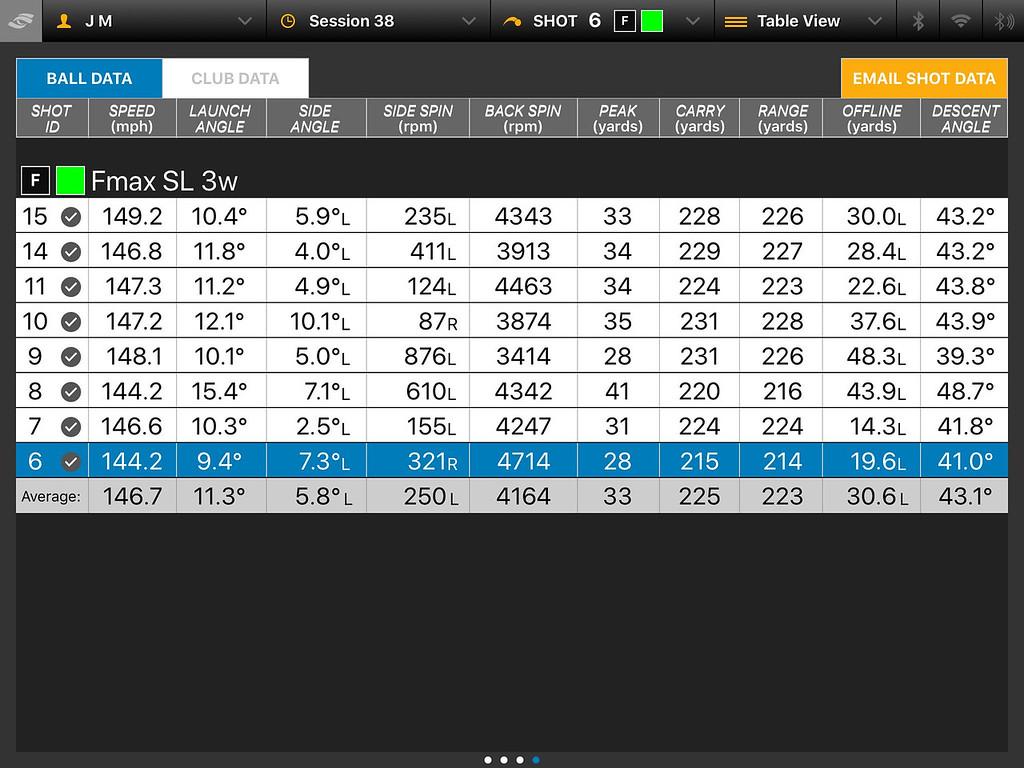 Is "Superlite" for everyone? Of course not, but that doesn't decrease the importance that someone is willing to consistently step out there and make it an option for golfers who need it, and options are most definitely good. The FMAX Superlite fairways have a place in the market, and at $199.00 they should also have a lot of draw (pun not intended there) to golfers who aren't afraid to shed the ego and play something that could help their miss and fit their needs.
For more information on the entire FMAX Superlite line of clubs, go to www.CobraGolf.com.  You can purchase this driver at retailers across the country and the web, such as www.budgetgolf.com.