It has been nearly three years since Cleveland/Srixon/XXIO announced their exclusive partnership with Asics to help bring new golf shoes to the North American market. We have seen several pairs of Asics golf shoes hit the marketplace through this affiliation, and as to be expected, they all have looked very similar to what one might find when searching for a new pair of running shoes. In reality, this should come as no surprise, seeing as Asics makes some of the best running shoes in the world. That changes today as Asics releases the GEL-ACE PRO M golf shoe, which bucks the athletic style in favor of a more classic golf shoe.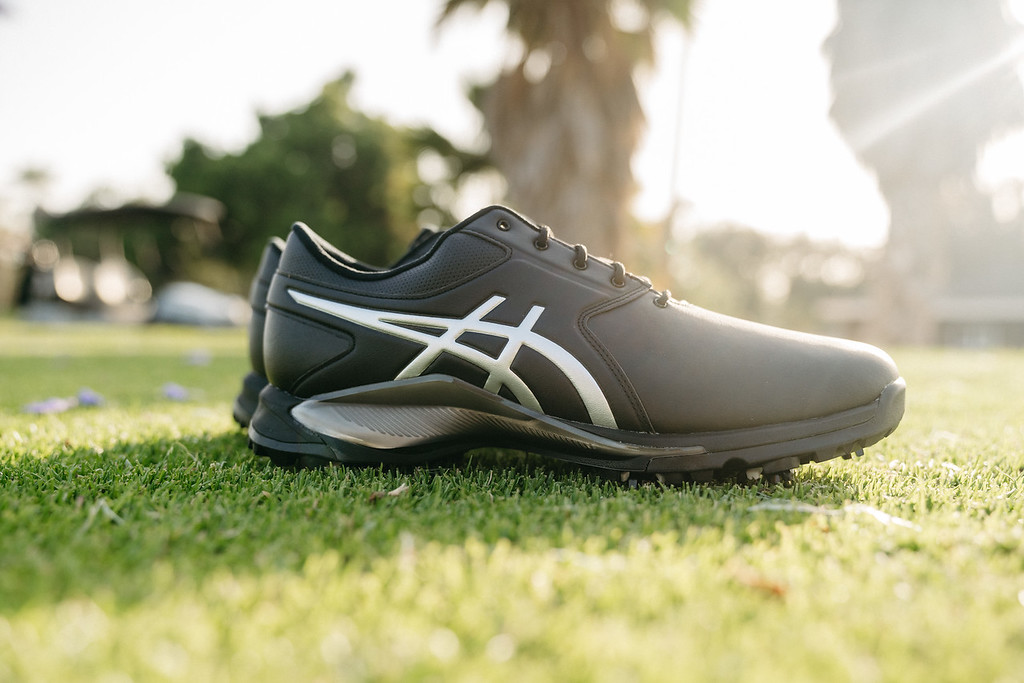 "These GEL-ACE PRO M golf shoes are tremendous in providing a solid foundation for my swing," said Srixon staffer and major champion Hideki Matsuyama. "The comfort and support are unmatched and have played a pivotal part in my success out on Tour."
Just because the GEL-ACE PRO M look more like a tour shoe doesn't mean that it doesn't benefit from the feel and stability associated with Asics. An X-Shaped TPU Trusstic stretches from the rearfoot to the forefoot, which helps add support throughout the golf swing. Asics FlyteFoam is also present to help provide lightweight shock absorption, while the Flex Groove allows for some flexibility on the sole. These factors work along with ASICS GEL to make the GEL-ACE PRO M a shoe that will provide plenty of comfort out on the course.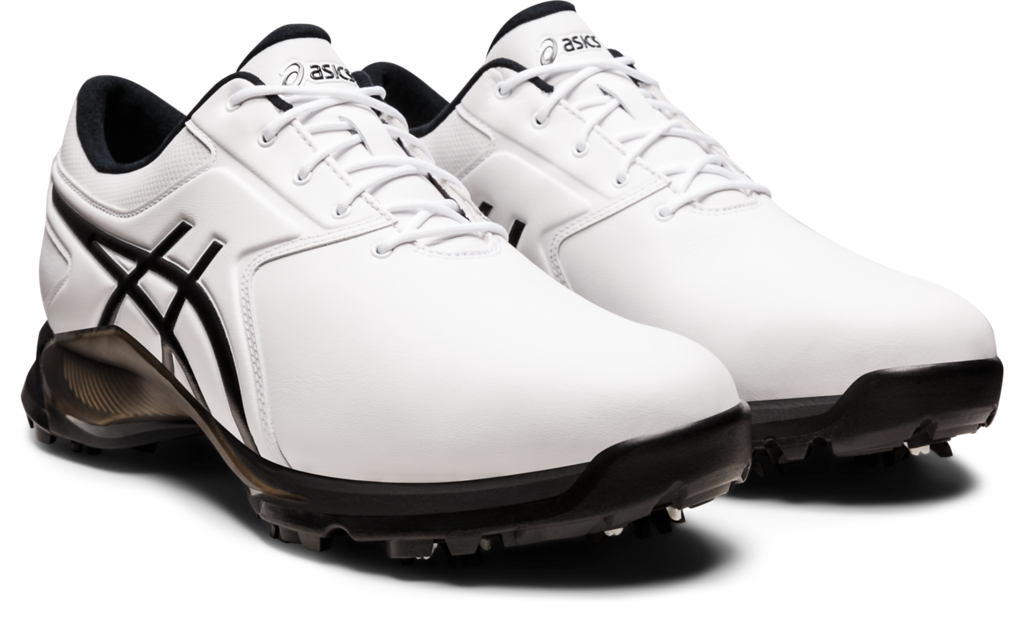 Asics has gone with soft synthetic leather for the upper part of the shoe. This material will help provide waterproofing to keep your feet dry on rainy days. At this time, I do not see any mention of a yearly waterproof guarantee, but I would anticipate these to be rated in that one to two-year period.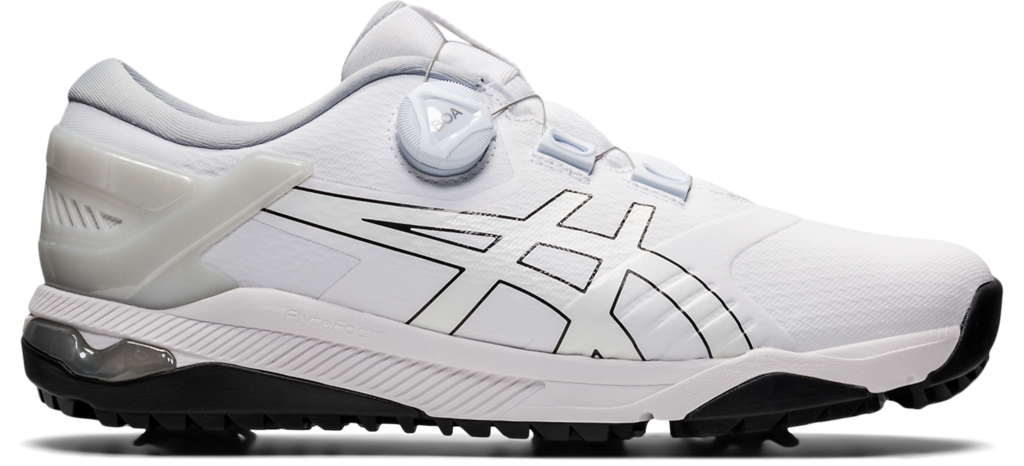 Even though the GEL-ACE Pro M shoes are the headline today, Asics has also snuck in two updated colorways for the GEL-COURSE DUO BOA shoes. I have come to expect color combo's that pop when talking Asics shoes, and while that is not the case with the new white/black and black/black options, I think that these options fit in well with the three current colors. As with the GEL-ACE Pro M shoes, these new color options for the GEL-COURSE DUO BOA golf shoes are available today.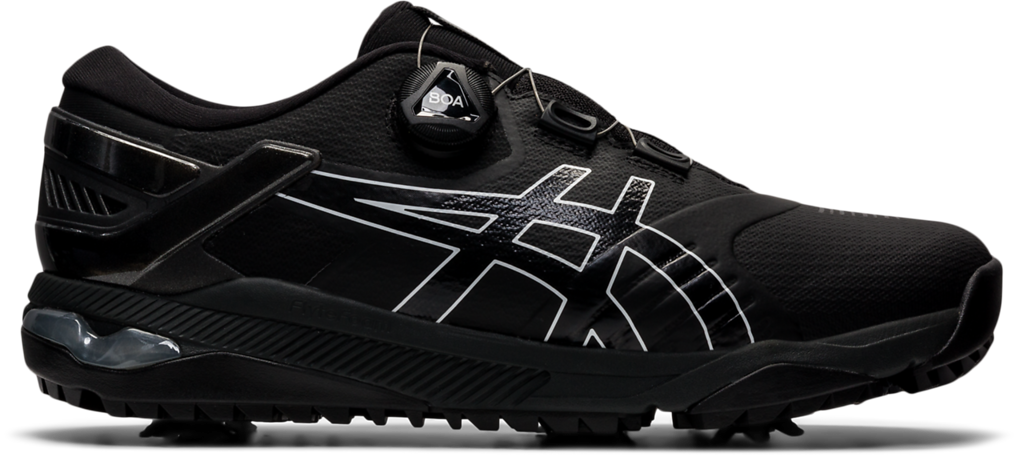 Golfers who have been clamoring for a golf shoe similar to those of Hideki Matsuyama, should be pretty excited with the release of the new GEL-ACE PRO M. As part of the initial release, there are only two color options for the PRO M, White/Black and Black/Pure Silver. Hopefully, Asics will add some extra colors as they have done today with the GEL-COURSE DUO BOA.
More information on these and their current golf shoe offerings can be found at www.asics.com.
The Details
GEL-ACE PRO M STANDARD
Price: $199.99
Sizes: Men's: 7-12, 13, 14
Colors: White/Black, Black/Pure Silver
Available: May 25, 2022
GEL-COURSE DUO BOA
Price: $179.99
Sizes: Men's: 7-12, 13, 14
Colors: White/Black; Black/Black
Available: May 25, 2022