This year Bridgestone Golf released a putter line called True Balance and it was a departure from just about everything currently on the market. THP sent two of these putters to staff writers for a long term forum review and their analysis is both thorough and detailed. Click the link below the picture and features to see the month long updates from both staff writers.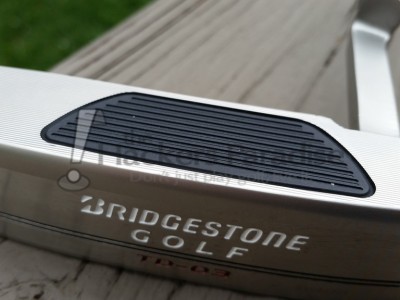 Features
Stainless Steel Head Construction
Dual Layer Grooved Insert provides the perfect combination of feel and roll performance
Unique Lightweight 100% EVA grip provides the ultimate in comfort, feel, and traction
Specially Engineered Lightweight Graphite Shaft provides unmatched feel and user feedback
Putters available in True Balance and traditional Steel models
Benefits
Balance point less than 5″ from sole provides incredible feel and connection to the putter head, improving speed and distance control.
Naturally "gates" through the stroke and squares to the target, eliminating the most common miss of short, right
Make more putts!
Click here to see the Bridgestone True Balance Putter Reviews