Two years ago, Callaway released the Apex line of clubs and golfers quickly reacted to the unique blended set of performance in forgiveness with extremely positive thoughts. This is the first hybrid for the Apex and Apex Pro player and early testing says that it blends perfectly into the sets.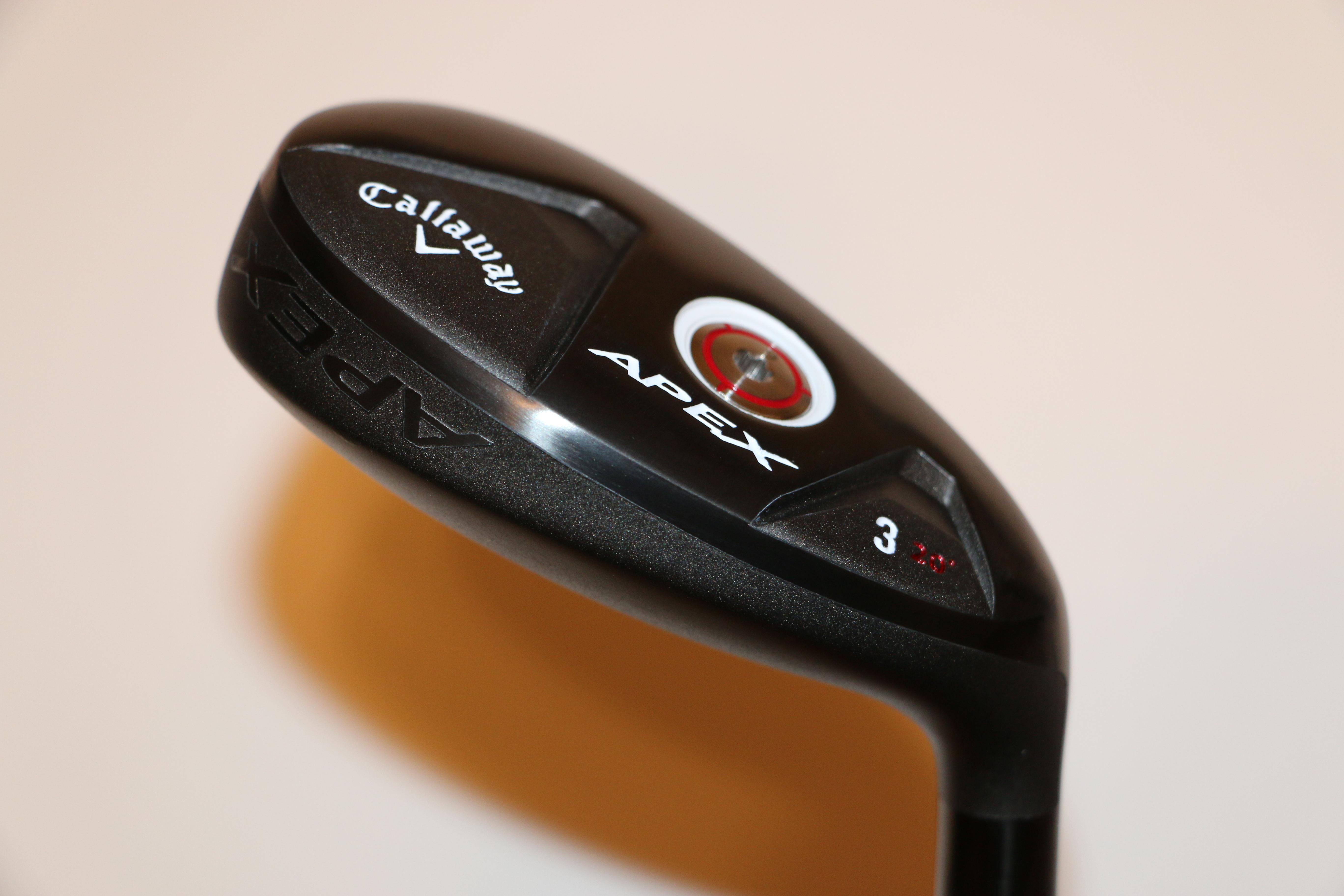 What's New
The first hybrid in the Apex line takes the Forged Face Cup design that continues to deliver consistent ball speeds laterally at impact and adds so much more. The delivery is a design that feels unique when struck and sets up at address to give confidence over the ball.
Features
High Ball Speed From A Forged Face Cup
The Forged Face Cup is made from Carpenter 455 Steel and designed for increased ball speed at every impact location. The blend from the Apex hybrid right into the new irons is a perfect fit.
Versatility From The Internal Standing Wave
The Internal Standing Wave positions the weight so that Callaway was able to move the CG where better players want it.
Details
Shaft – Mitsubishi Kuro Kage Black
Lofts Available – 2, 3, 4, 5
Release Date – 12/4/15
Pre-Order – 10/16/15
Price – $219
Click here to jump to the THP Forum Thread on these irons with more in hand pictures.