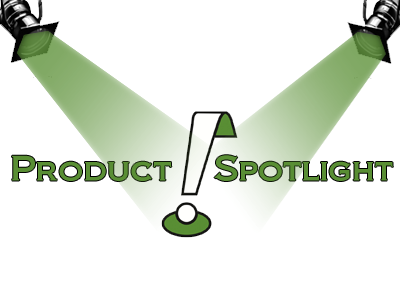 A growing trend over the last few years has been listening to music while enjoying your round of golf. With more acceptance of this practice, we are seeing more products come to the marketplace. While there are plenty of options for those who like to utilize a motorized car during their trip around the links, there seem to be few options out there for the golfer who enjoys carrying their bag from tee to green. The Spy Beacon Bluetooth Speaker offers a solid option for those who enjoy walking, carrying and riding for their rounds of golf.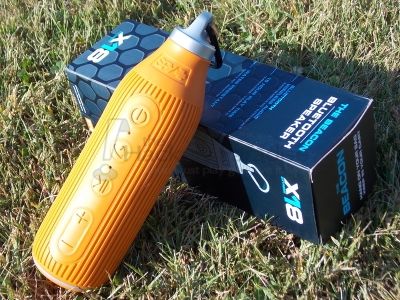 From the company:                                                
Liven up the party with a water-resistant, water bottle sized portable speaker that's sure to blow the top off.
Bluetooth enabled, wireless, and water-resistant speaker.
IPX6 water-resistant
1.2 meters drop proof
Dual 400mm speaker drivers
Dual passive radiator for enhanced bass and superior sound quality
Rated power 6W, 360º surround stereo sound
Molded outer silicone shell for increased durability
15 hours of continuous music playback at max volume
Mic and speakerphone for hands-free talking
Built-in 2200 mAh class A high capacity rechargeable lithium battery
Maximum transmission distance over 20 meters
Frequency response: 90Hz–20kHz
Carabiner included
Fits in most water bottle holders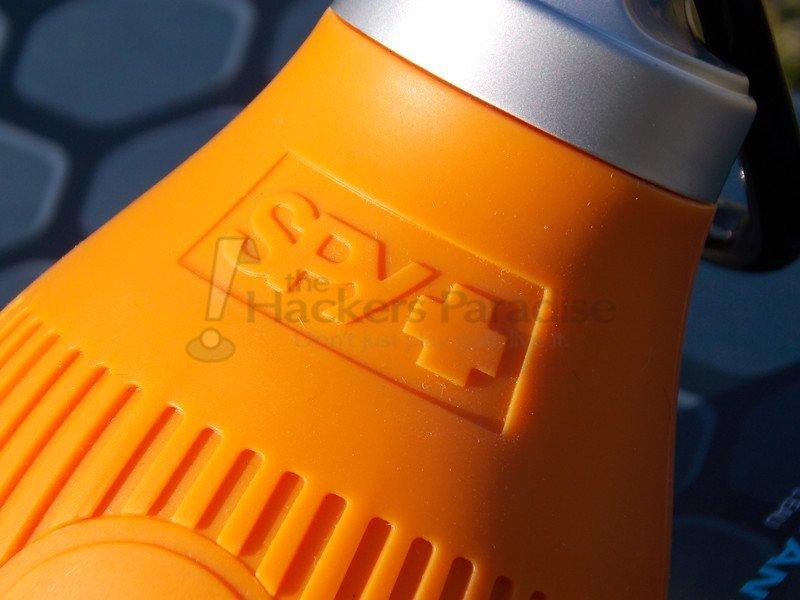 Size and Portability
Walking the course and carrying a Bluetooth speaker is more of a nuisance than if you are riding in a cart. There are very few options out there that offer a better solution to this problem than the Spy Beacon. With the included carabiner, this speaker easily attaches to your bag's towel loop. If you are one who likes to carry, you know the importance of keeping the weight down. Nobody likes toting a heavy bag around for 18 holes. Spy has thought of that too, as they have created a speaker that weighs in at just under 15 ounces.
On the days that you decide not to carry, the Spy Beacon fits nicely into most standard cup holders that can be found in motorized golf carts. This speaker is shaped like a bottle, which makes it easy to use inside of a cart. Do you like to use a push cart? The Beacon fit in the clip-on cup holders for multiple models, though if you are using a push cart, you might be better off utilizing the carabineer clip and attaching it to your bag.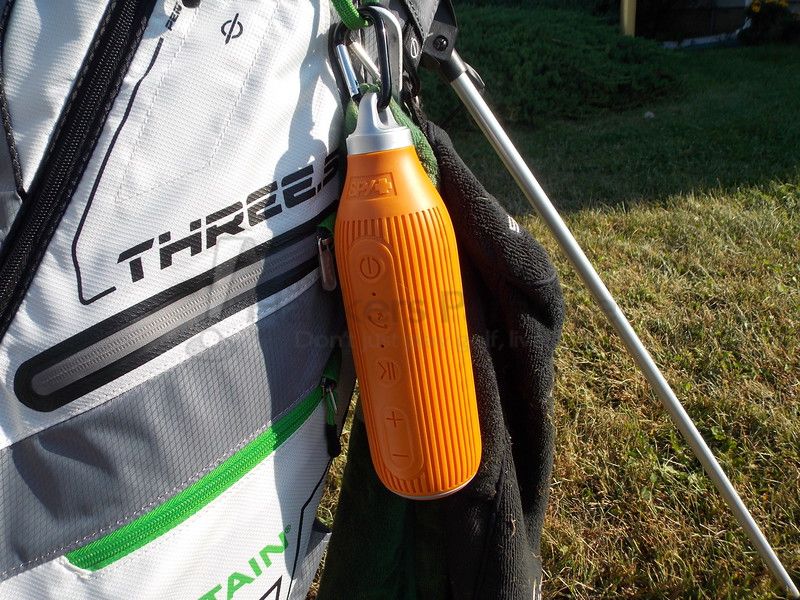 Performance
The overall sound quality of this speaker is fairly good. It offers a nice range between high and low volumes that give you the ability to enjoy your music on the course at a level that will not distract or bother a group playing on an adjacent hole. In the right setting, you can certainly crank up the volume and really enjoy the power that this speaker can produce. One area where the Spy Beacon seems to fall a little flat is when it comes to bass.
There is no joy in having a Bluetooth speaker run out of juice before hitting the end of your playlist, and with the Spy Beacon that should not be much of a concern. Spy rates the battery life at 15 hours while listening at max volume. One full charge allowed for several full rounds of golf and random listening to music around the house. A micro USB charging port is located on the bottom of the speaker, concealed under a silicon enclosure.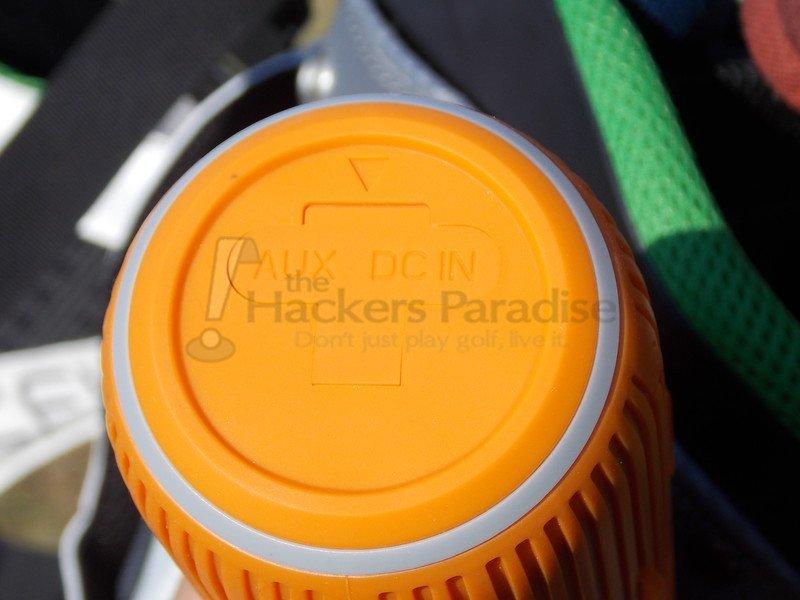 Standout Features
With so many speaker options out on the market, purchases often come down to a select feature set. Having already touched on the feature of the Beacon being a versatile option for golfers who like to walk and ride, there are some other facets of this speaker that stand out. 
It talks! When powering on, a feminine voice greets you by saying, "You just turned me on." The same voice will let know you if you have been paired successfully, and gives a salutation when powering off. It's a little humorous, but it also serves a good reminder of whether or not the speaker is operating as normal. 
Caller ID – While you are walking during your round, most likely your phone is in one of the pockets of you bag. You receive a phone call and are unsure if you are going to answer or ignore. By the time you get to your phone there is a chance you have missed the call. This feature is sure to help. With your phone paired to the Beacon, a male voice announces the phone number of an incoming call.
Long Range Reception – Spy rates the transmission distance at over 20 meters. Testing on the course provided credibility to this claim.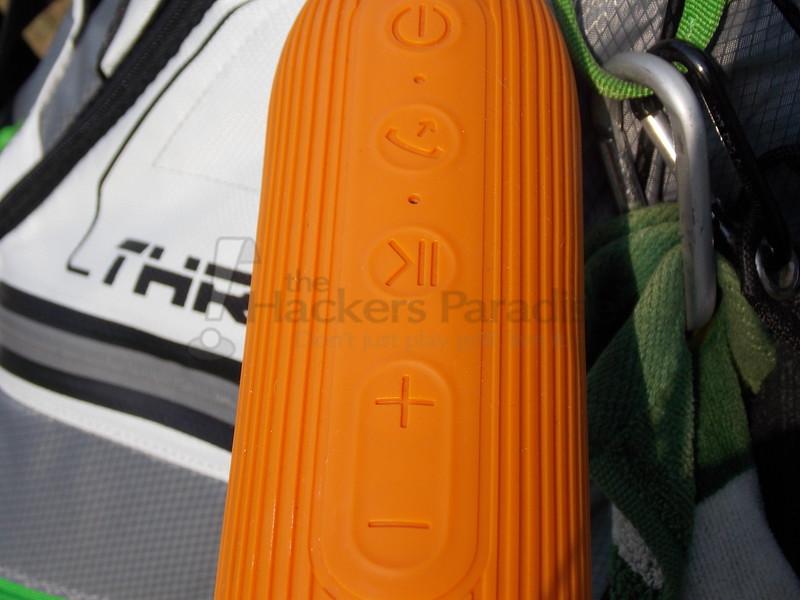 Final Thoughts
The Spy Beacon is a product that should garner plenty of attention for those who enjoy having music on during their rounds. Being one that seemingly caters to those who walk the course, Spy has carved out a nice niche market for themselves. Coming in with a price of $99, the Beacon offers quality sound at a good price. More information can be found at www.spyoptic.com.