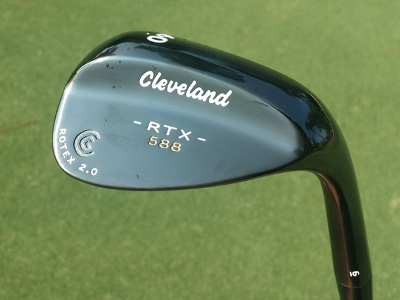 Following up on last year's popular 588 RTX wedges, Cleveland Golf today is announcing the release of their next generation 588 RTX 2.0 series. Like the first RTX series, there are both CB and MB versions. With advances in groove design, new grind and bounce options, and a new sexy finish, they offer a number of improvements over their predecessors.
Eight of THP's readers have had these new wedges in play for a couple weeks now, so be sure to check out our forums for feedback and more in-hand pictures.
Key Technology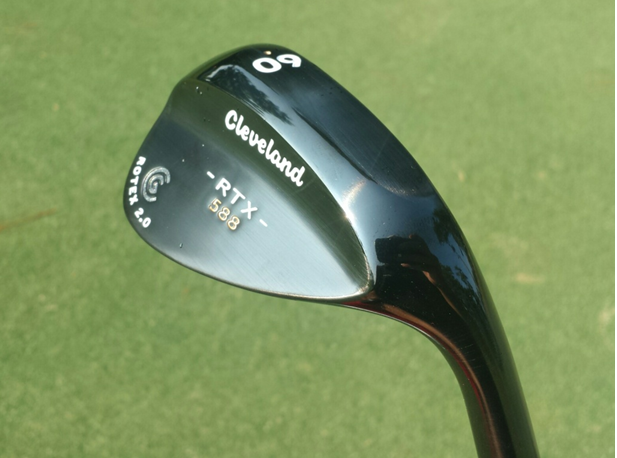 The evolution of the 588 Rotex wedge started by listening to the top players in the world. Listening to the demands a Keegan Bradley, Graeme McDowell or Hideki Matsuyama faces, week in and week out, from 125 yards and in. We then looked at what factors lead everyday players to succeed or fail in the scoring zone. After hundreds of hours of interviews and field testing, we identified a common need for all golfers, regardless of ability level: Versatility.
From that research we developed 3 distinct wedge grinds in two different head designs that are proven to optimize the short game for players of all abilities. For the improving wedge player, a more forgiving cavity back design, and for the better player, a traditional muscle-back head shape.
Add to that three distinct grind options and the 588 Rotex 2.0 becomes our most versatile wedge family ever.
RTX 2.0 Face Technology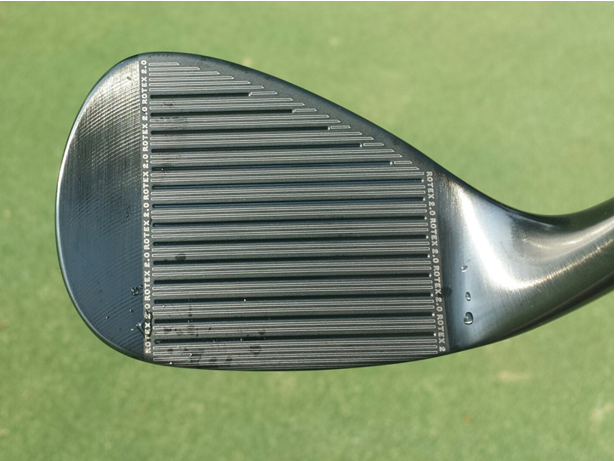 Tour Zip Grooves
Fourth generation Tour Zip Grooves feature 8% larger walls and sharper radii than ever before. Through testing we have seen that more grass, dirt, and moisture are channeled away from the face for cleaner contact and more consistent spin.
Rotex 2.0 Face Pattern
Advanced, 2-pass micro milling pattern provides a strategically designed roughness close to the USGA limit. This leads to increased friction and more spin, especially from inconsistent lies.
Laser Milling
Fine tunes the micro-roughness for more consistency and texture across the face. This allows us to reach the USGA roughness limit, and pushing this boundary lends itself to increased spin on pitch and chip shots.
Sole Design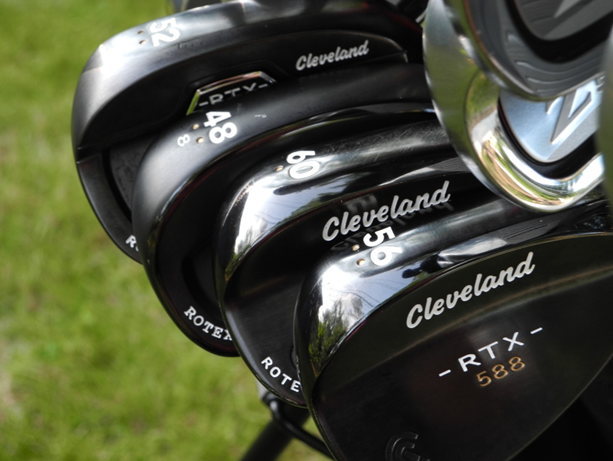 We created three distinct grind options for the 588 RTX 2.0 wedge family. This comprehensive system has made it easier than ever for any golfer to build a wedge set that maximizes performance based on turf conditions, playing preference, and skill level. By progressively varying the wedge's sole design according to bounce, we have created an unmatched array of scoring tools that players can simply and easily identify as the best options for their game.
Low Bounce Grind (1 Dot)
The Low Bounce Grind provides the lowest effective bounce, allowing players to be aggressive from anywhere around the green. The combination of a trailing edge grind and maximum relief from the heel and toe lets the player be creative from even the tightest of lies. Low Bounce Grind is ideal for firm conditions and/or players with a more shallow attack angle.
KEY FEATURES
Trailing Edge Grind + maximum heel/toe relief
Lowest Effective Bounce
Keeps leading edge close to ground for aggressive lob shots, yet provides stability on square-faced full shots
Standard Bounce Grind (2 Dot)
The Standard Bounce Grind provides a mid effective bounce, offering players a wedge that performs well in most conditions. The combination of a trailing edge grind and moderate relief from the heel and toe gives the player the perfect combination of versatility and forgiveness. Standard Bounce Grind is ideal for a wide variety of conditions and/or players with a neutral attack angle.
FEATURES
Trailing Edge Grind + moderate heel/toe relief
Mid Effective Bounce
All-around playability and versatility, allowing golfer to execute a variety of shots from most playing conditions
Full Sole (3 Dot)
The Full Sole Grind provides a slightly higher effective bounce, allowing players to smoothly glide through any surface with ease. Consistent sole width gives players confidence when striking their ball on full shots while maintaining versatility around the green. Full Sole Grind is ideal for softer conditions and/or players with a steep attack angle.
FEATURES
Constant Sole Width
Higher Effective Bounce
Allows the golfer to use the sole to their advantage around the greens. Full shape gives stability on full shots, however the curvature in the sole still allows player to open the face.
Blade and Cavity Back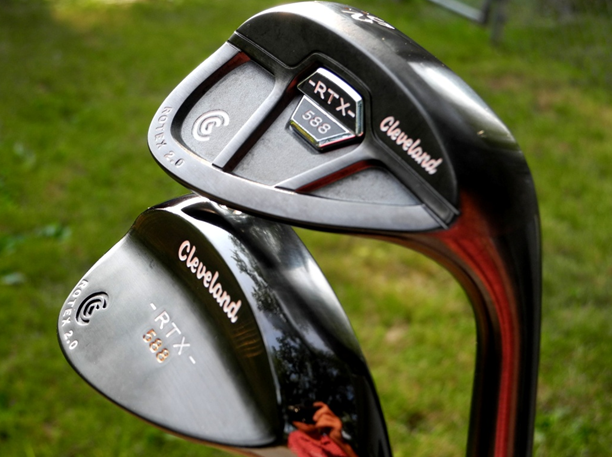 Blade – Designed purely based on tour testing and feedback.  Compact top down shape, 3 different sole grinds and 2 finishes – Black Satin and Tour Satin
These new finishes highlight the workmanship that goes into the wedges by showing the detail and brush strokes.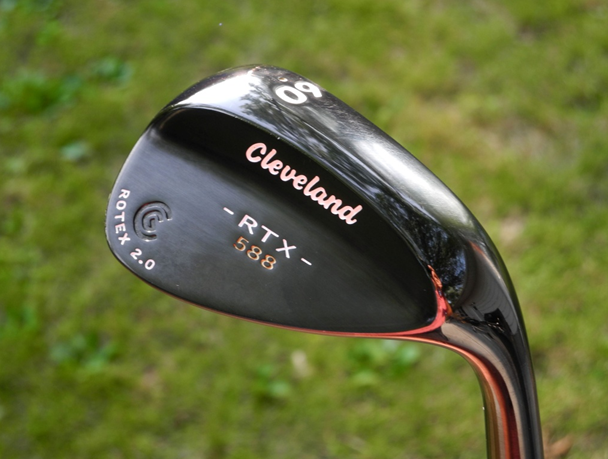 Cavity Back – Slightly larger shape than the blade provides increased confidence at address.   Sole grinds have similar shapes to the blade version, but different dimensions to provide more forgiveness through the turf for the cavity back player.  Available in the Black Satin finish.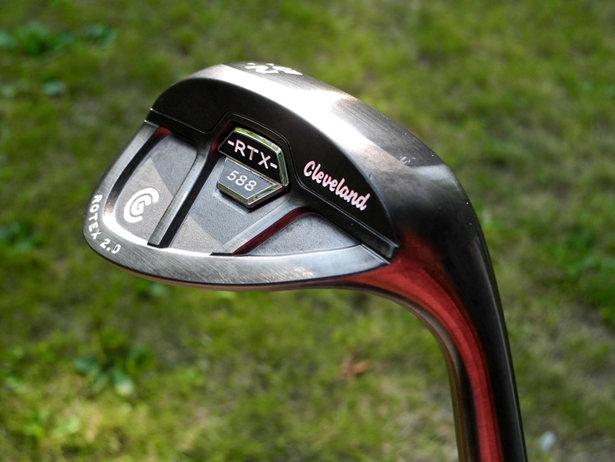 Specifications, Loft and Bounce Options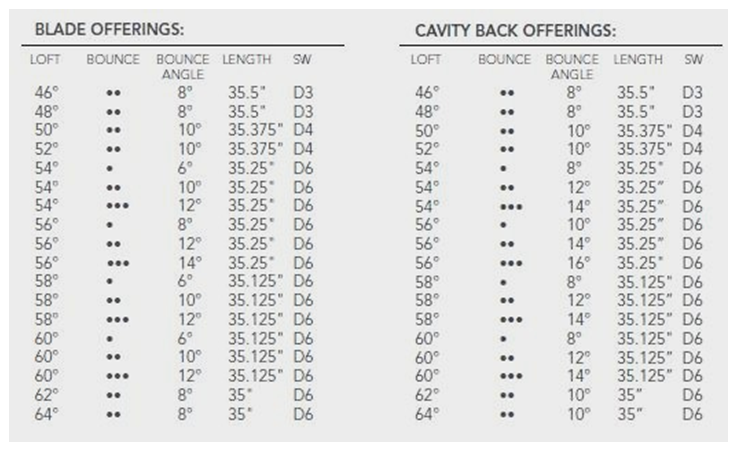 All options available in Blade and Cavity Back, Right Hand and Left Hand

Blade available in Black Satin and Tour Satin finishes

Cavity Back available in Black Satin
Shafts
Standard Steel:  Dynamic Gold

Standard Graphite:  Rotex Wedge Flex (New wedge shaft designed for improved performance and feel for those using graphite iron shafts 90 grams)
Fitting
Interchangeable wedge heads and shafts will be available at 1,500+ locations throughout the world.  This allows golfers to test various head and shaft combinations to insure they have the proper model, lofts, sole grinds, length, lie, and shaft.
$129.99 MAP