Cleveland Golf has a long history aligned with wedges dating back to 1979, but the big boom came in 1988, when the original 588 was released. To this day, that wedge is one of the best selling golf clubs of all time. 2018 marks 30 years since that launch and Cleveland has some new products that are sure to get people excited.
Before we get into the specs of the new RTX-4, we got a chance to sit down with Patrick Ripp, who is part of the R&D team at Cleveland Golf and ask him all about the new lineup.
The Tour Thoughts
"It feels like the ball is really spinning off the face," said Shane Lowry. "There are extra little grooves in there, which makes it spin more and it definitely does spin more."
"I mean it's got that soft feel which is so nice," said Graeme McDowell. "I really love the bounce profile here. I like the feeling of using the back bounce on the wedge so, when I look at that, it's something that really appeals to me."
"What I love about this wedge is the sole in the bunker," said Keegan Bradley. "It doesn't dig in too much, and I'm able to really clip the ball and put a lot of spin on it. We are all very excited to play this wedge."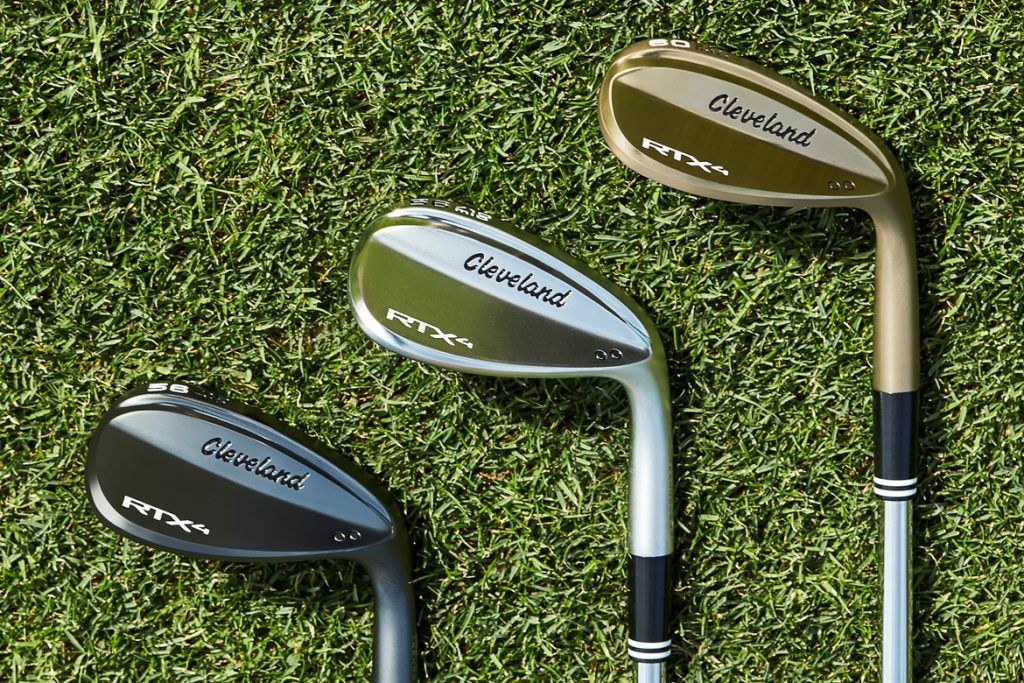 The Tech
Rotex Face Technology: The 4th generation Rotex Face features Cleveland's sharpest grooves and most aggressive face milling pattern.
Tour-Developed Sole Grinds: Four sole grinds, deliver enough versatility to execute every short game shot imaginable.
Progressive Feel Balancing Technology: Next- generation Feel Balancing Technology is optimized by loft for even more short game control.
Tour-Authentic Components: RTX 4 comes standard with the #1 wedge shaft and #1 wedge grip on the PGA Tour.
Tour Shaping: Tour-driven compact shaping uses less offset to provide more workability and confidence at address.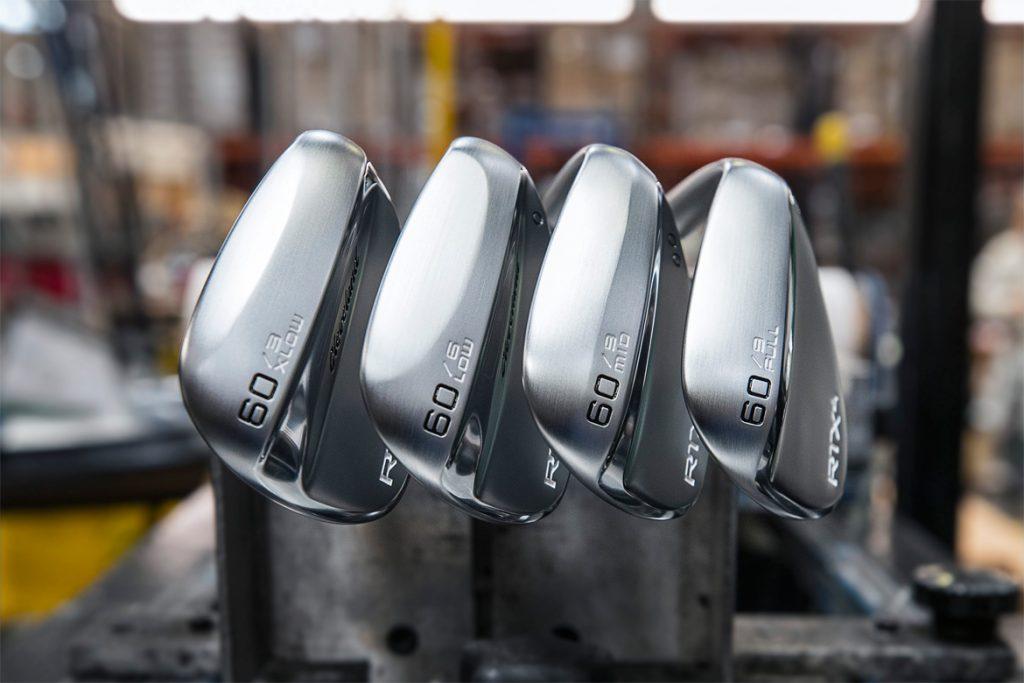 Cleveland RTX-4 is an evolution of the successful RTX-3 lineup, but it is anything but slight. One look at the face and sole and you can see the differences are stark. The additional sole option is a nice addition for players, but the sole dynamic has changed entirely, in a very positive way. The wedge is smaller than previous releases and they removed a bit of offset as well, based on player feedback.
Setting up to the ball, you can see the face sit more square to the target, combined with the leading edge feeling slightly lower, as if interaction will be effortless. Mass has been manipulated which brings in a different audible tone, almost full or dense like, which offers a really nice feel of solid impact.
We will have a lot more feedback and full review coming very soon.
The Lofts
FULL Sole Grind: 56 through 60 degrees.
MID Sole Grind: 46 through 60 degrees.
LOW Sole Grind: 56 through 64 degrees.
XLOW Sole Grind: 58 and 60 degrees.
The Details
In Stores: 9/14/18
Cost: $139.99
Finishes: Three Finishes Outlined in Video Above.
RH and LH Availability
Shaft: True Temper DG Tour Issue
Grip: Golf Pride Tour Velvet