The Morgan Cup is coming up quickly and that means Team Hackers vs Team Paradise are about to square off for a weekend of golf in Las Vegas. Every participant receives a new bag of Cobra Golf equipment, new PUMA apparel scripting along with footwear, accessories and more. The Live Update thread will be going crazy with updates and here is your chance to win alongside of them.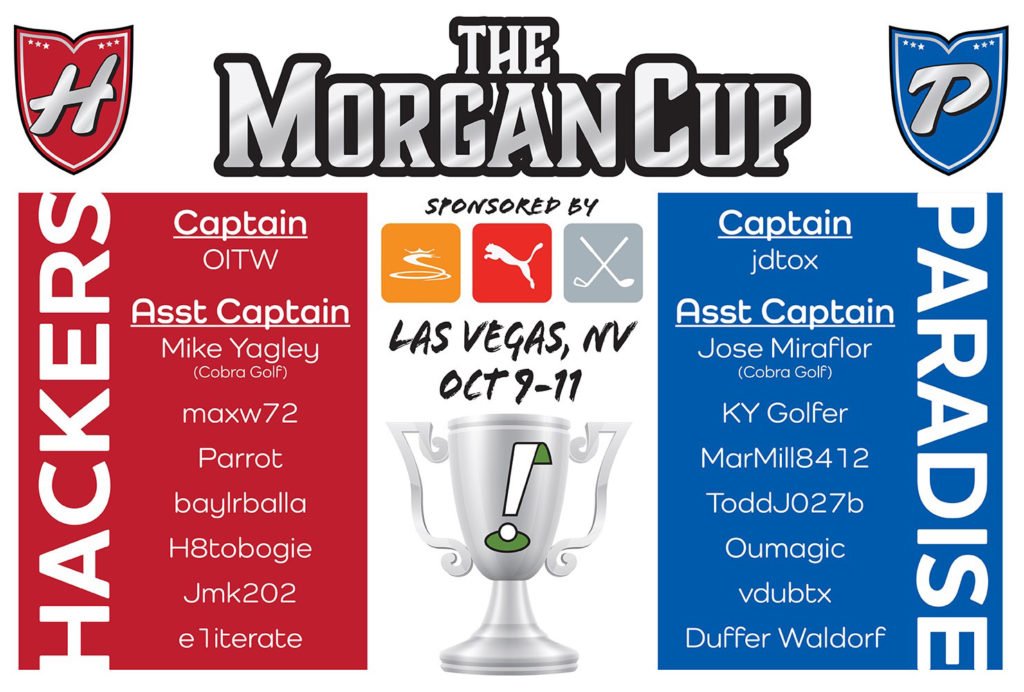 The Prize
Each of the participants are using the new Cobra KING SpeedZone or SpeedZone Xtreme driver and now you will be able to as well. The winner will get their choice of heads to take their game to the next level.
How to Enter
Entering is as easy as checking over that graphic above, and making your selection of who you think is going to win. Team Hackers, led by forum member OITW and Cobra Golf R&D expert Mike Yagley (along with a host of 6 other THP Forum members) or Team Paradise led by forum member jdtox and Cobra Golf's own Jose Miraflor (along with 6 THP Forum Members).
Make your prediction below and include this information.
Which Team is Winning?
Which Cobra Driver You Would Like?
What is Your Shaft Flex?
RH or LH?
Then sit back, enjoy the live updates that come and see if you picked the winner.