Callaway Golf is never shy of pushing out products they know might not target the masses but instead hit a specific demographic. Over the last few years, we have seen the Epic line take off in popularity, only to be followed up by a lighter-weight and more premium option later in the calendar year. Today is that day, as we get a first look at the new Epic MAX Star lineup from Callaway Golf.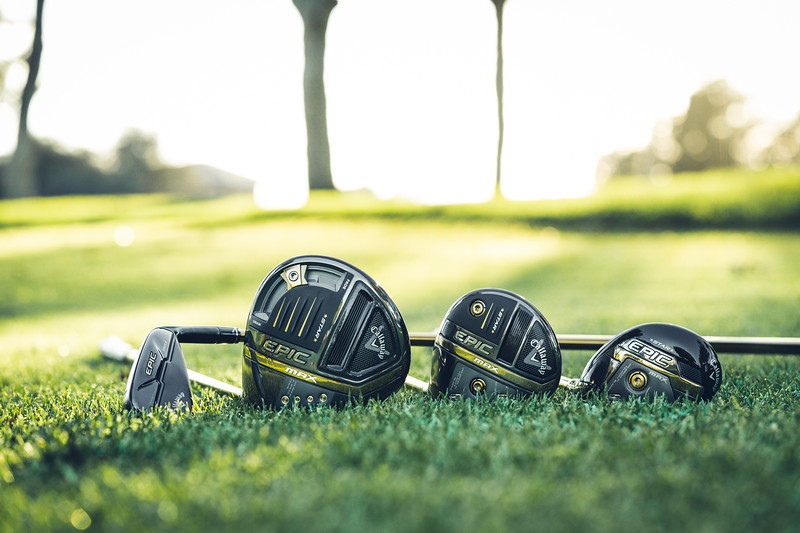 Epic Speed, Epic MAX, and Epic MAX LS have been three of the most discussed drivers on the market throughout 2021. All three of them offer exceptional performance for a wide variety of golfers, however, in Callaway's research, there is a segment of golfers who are missing out on enjoying these three heads because they don't harness enough speed to maximize performance. That is the reasoning behind the new Epic MAX Star line.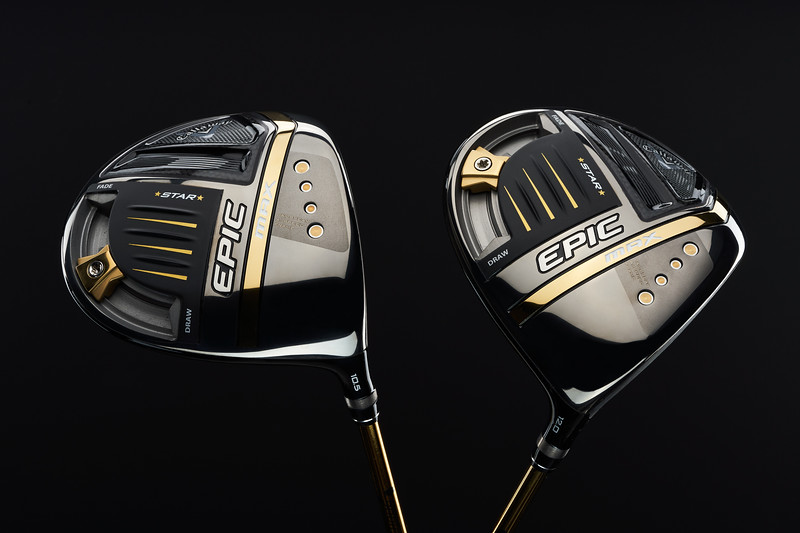 When it comes to the driver alone, Callaway decreased the overall club weight by 52 grams. That's right, 52 grams. Weighing in at only 260 grams, the Epix MAX Star is even 11 grams lighter than we experienced with the EPIC Flash Star driver back in 2019. In the process of getting lighter, gone is the opti-fit hosel in favor of a bonded option, while the titanium sliding weight checks in at 9 grams instead of the 16-gram weight found on Epic MAX. Even with these weight savings, there is still plenty of room for the Jailbreak A.I. Speed Frame, Triaxial Carbon Crown, and a premium shaft option, which we will touch on later. Epic MAX Star drivers will come in 10.5° and 12° (RH only) lofts.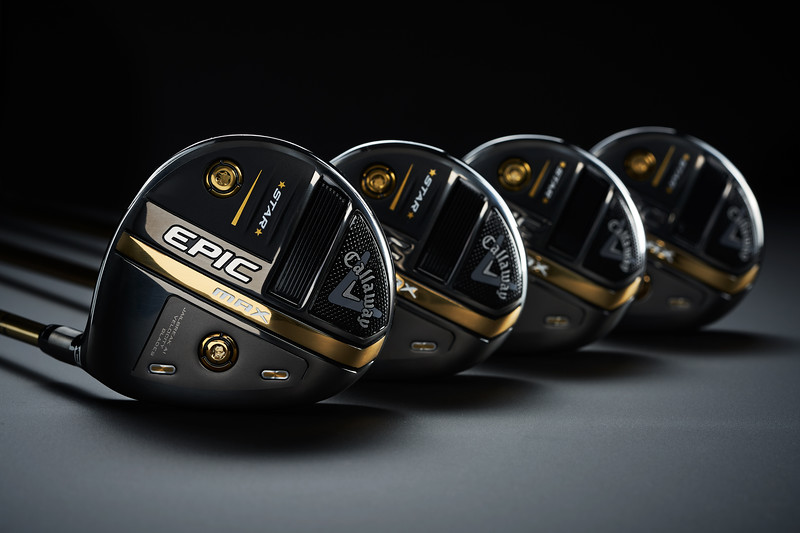 We start to see more of the trend on obtaining greater launch when looking at the fairways and hybrids. Once again, both carry on with the latest Callaway ball speed technology by incorporating the Jailbreak A.I. Velocity Blades and A.I. Flash Face. There are still two moveable weights for the fairway woods, but instead of the 14-gram option found in the MAX line, we get a 5-gram weight to pair with a 2-gram weight. Loft options for the Epic MAX Star fairway go all the way up a 23° 9-wood. As for the hybrid, it bucks the trend of Callaway hybrids that feature that squared-off toe, opting for more of a fairway wood look with a cambered leading edge giving a boost in versatility. By choosing to go with this leading-edge design, the MAX Star hybrid will work well for golfers who like to sweep the ball as well as those who prefer to hit down on the ball, striking it more like an iron. There are plenty of loft options within this hybrid range, starting at 17° (3H) and topping out a 32° (8H). That's right, my friends, the Ocho is back and better than ever!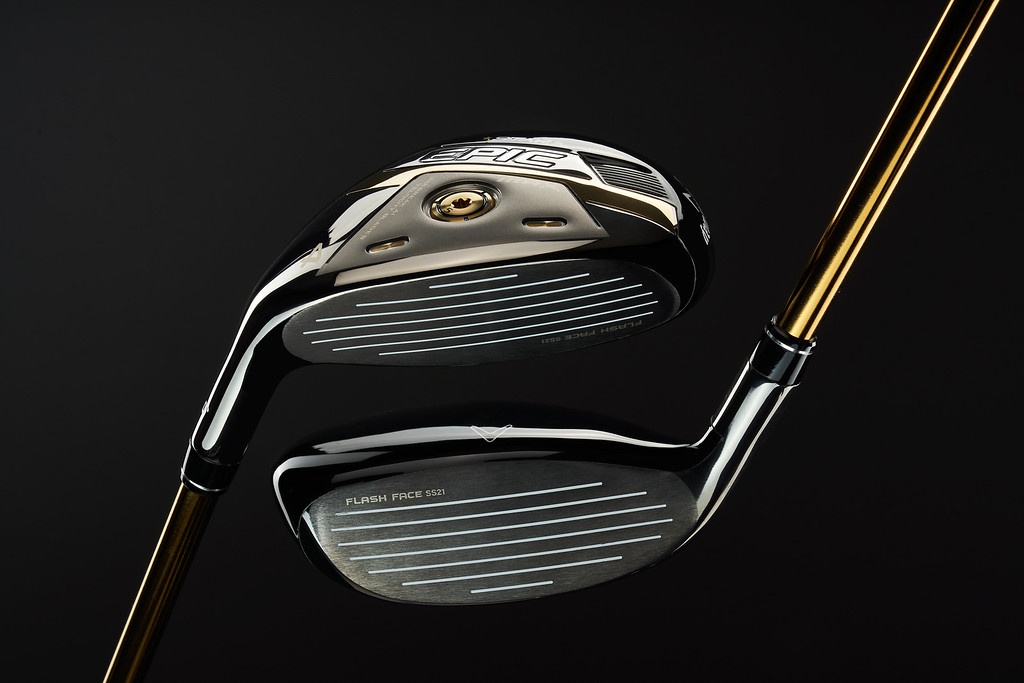 The Epix MAX Star irons finish up the lineup and what is interesting here is that these irons don't directly mimic any particular iron set from Callaway's current catalog. These irons take inspiration from several iron sets, like the Apex Pro and the Apex DCB, and are presented in a package that certainly stands out. We get a forged hollow body construction, A.I. Flash Face Cup, and a durable Black Plasma PVD finish for the MAX Star irons. At first glance, these don't look like a set of irons you would think about when talking about the Star lineup. Hollow body construction has allowed an exceptional amount of tungsten within each iron, aiding launch and forgiveness. Also, in a move that some might find interesting, Callaway has weakened the lofts compared to the previous Star iron release.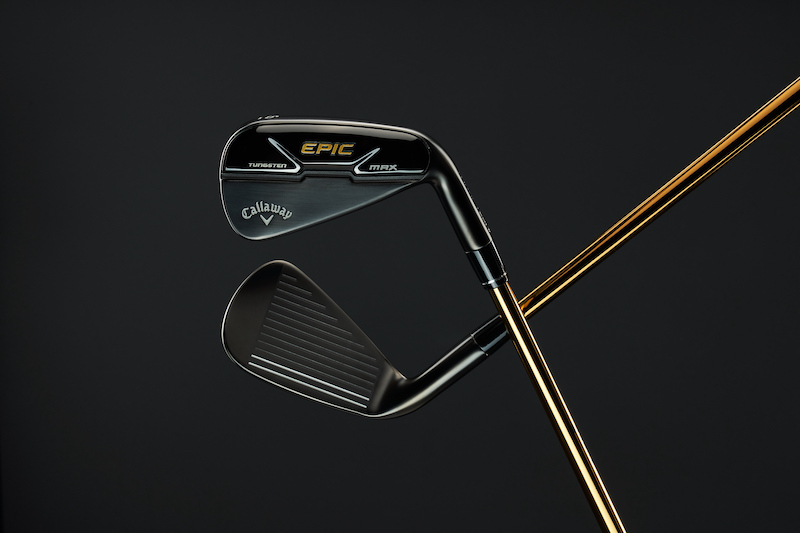 Callaway has paired every head with a UST Mamiya ATTAS lightweight shaft throughout this MAX Star lineup. The driver's shaft weight sits right around 36 grams and jumps roughly 10 grams when moving into the fairway woods. Both the hybrids and irons feature an ATTAS shaft in the 50-gram range. By pairing up with UST, Callaway is making sure that not only are the components going to be lighter in the Star line but that they aren't going to make any compromise when it comes to shaft performance and quality.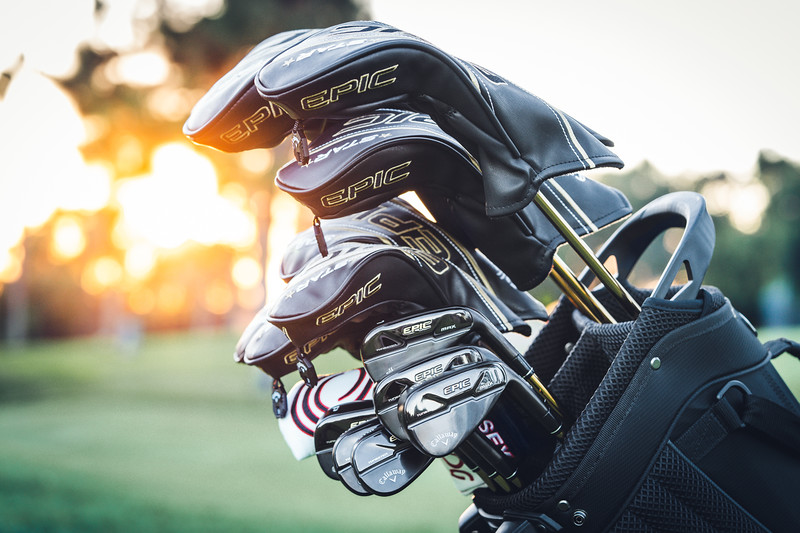 Callaway Epic MAX Star will be viewed as a niche release, and rightfully so. The target audience for this line is golfers who have either lost or lack swing speed, need assistance in obtaining extra launch, and have deep pockets to step up to a more premium product line. Even so, Callaway is betting on the Epic MAX Star setting the bar to become the ultimate in ultra-premium lightweight performance. More information on the new Epic MAX Star line can be found at www.callawaygolf.com.
Callaway Epic MAX Star Driver
Lofts: 10.5°(RH/LH), 12.0°(RH)
Shaft: UST Mamiya ATTAS Speed T1100
Grip: Winn Dri-Tac Lite(25g)
Price: $699.99
Callaway Epic MAX Star Fairways
Clubs: 3W(RH/LH), 5W(RH/LH), 7W(RH), 9W(RH)
Shaft: UST Mamiya ATTAS Speed
Grip: Winn Dri-Tac Lite(25g)
Price: $429.99
Callaway Epic MAX Star Hybrids
Clubs: 3H(RH/LH), 4H(RH/LH), 5H(RH/LH), 6H(RH/LH), 7H(RH), 8H (RH)
Shaft: UST Mamiya ATTAS Speed
Grip: Winn Dri-Tac Lite(25g)
Price: $349.99
Callaway Epic MAX Forged Irons
Clubs: 5-9, PW, AW, GW, SW
Shaft: UST Mamiya ATTAS Speed
Grip: Winn Dri-Tac Lite(25g)
Price: $349.99/club
Availability: 11/4/2021