Many a story has been written about the history of Bridgestone Golf. The massive rubber company getting involved in creating equipment starting in Japan and then the US, producing high level products for all skill levels. While their history is fascinating, this story is about a little more recent history and a brand that has persevered despite some twists and turns.
Let's start by saying we are talking about a top 5 golf ball manufacturer and on the parent company side one of the largest rubber manufacturers in the world. This is not a tale of woes or missteps, but rather a celebration of growth and returning to the ideology that made them great. Producing premium products and doing so with messaging that has not wavered.
To understand the above, we must first go back and explain a bit of the modern history of Bridgestone Golf. A little over 15 years ago we had Precept, Tour Stage and Bridgestone, and a dynamic shift occurred to make Bridgestone the household name due to its heritage and focus on that brand moving forward in the US. It was not just a smaller company under the much larger umbrella of the rubber giant anymore. It was putting their money where their mouth was and saying boldly, we are Bridgestone.
This all came to fruition with the release of the Bridgestone TOUR B330 golf ball line which the company started developing back in 2003. The goal was to create a ball that was longer off the tee, but had control around the greens. At that time in golf ball production, as distance was gained, workability around the greens waned. The finding was that it was impossible to create the perfect ratio with current materials and processes used.
Over the next two years, development and testing took place on new materials for the core compound, mantle layer, and cover. What came of that was a new dimple design that lost less speed during flight, and a Seamless Cover Technology that they first introduced in their Precept Tour Premium LS, which became the world's first seamless cover on a urethane covered golf ball.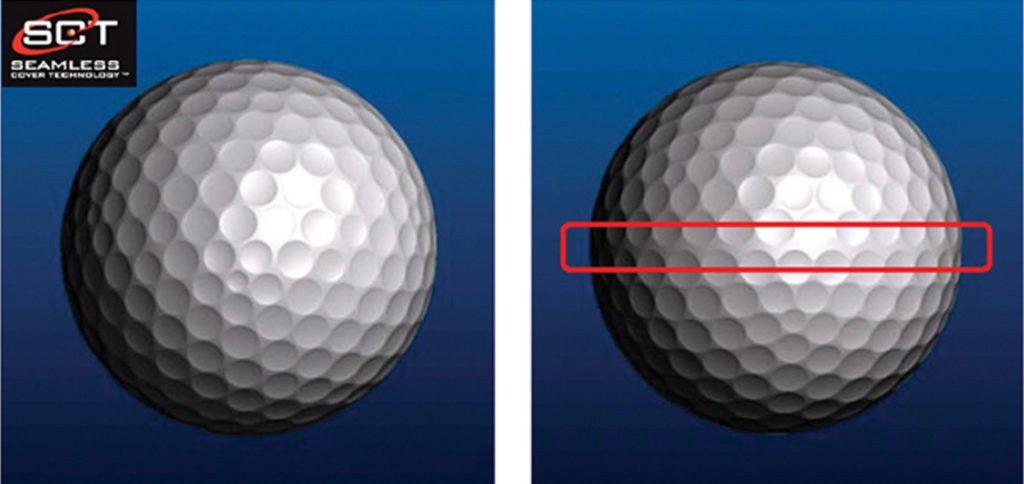 At that time, most golf balls in this segment had a seam going around the equator of the golf ball. Two shells put together to create the ball and many believed this seam line caused inconsistencies in aerodynamics. Bridgestone effectively eliminated the typical thought process by putting dimples along the line to have a ball with complete dimple coverage, and testing showed a much more consistent ball flight.
Taking the new materials and combining it with their seamless cover, the company had ready prototypes to bring to professionals for further testing and then make a decision on final products.
The new TOUR B330 was thrust into action with the birth of the new Bridgestone Golf.
The company made a conscious effort and investment to make sure golfers knew they were here, advanced, and not going anywhere. Bold marketing included giving away close to half a million 2-Ball sleeves at marketing events and advertising to make golfers aware of the benefits. Generally speaking, it worked.
At the helm to execute this launch, a man by the name of Dan Murphy, who was Executive Vice President of Sales and Marketing. The reason for this mentioning is that he will be involved in a lot of this story going forward and it is important to note where it all started.
Following up the successful TOUR B330 lineup, later that year Bridgestone launched their e5 and e6 golf balls, which had a street price of $25. At the time, Murphy had this to say in the original press release.
"Our golf ball engineers have done it again," said Dan Murphy, Senior Director of Marketing, Bridgestone Golf, Inc. "We are excited to see how the new technologies will be received by this segment of the golf market. We recognize that not everyone hits the ball like a Tour Pro and we are proud to introduce the e5 and e6, so that players of all skill levels can customize their distance."
Bridgestone Golf was off and running.
A few years later, the company introduced golf ball fitting to the world. The Bridgestone Challenge effectively held events around the country, and golfers would pit their normal golf ball against the Bridgestone selection that was deemed most appropriate by the fitter. By the middle of 2010, nearly 75,000 golfers had taken on the challenge and the company became the first to launch an online fitting tool. B-Fit was completely free and allowed golfers to participate in a 2-way, one-on-one chat with fitting technicians.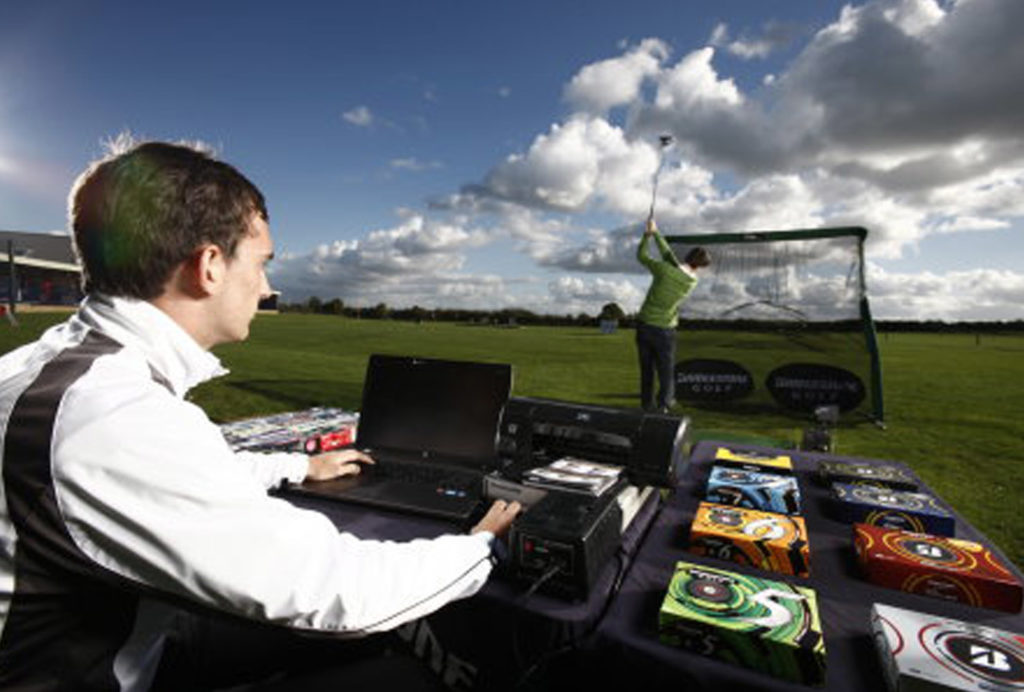 While the execution of ball fitting from Bridgestone has evolved over the years to better serve their customers, the idea actually dates back much further than you might think.
Elliot Mellow, Bridgestone's Golf Ball Marketing Manager explains more.
"As far back as the 1990's our Precept engineers worked with Nick Price on golf ball fitting. The ultimate goal was to move Nick from a wound golf ball to a solid core, two-piece Surlyn model that was substantially longer and more consistent. Nick went on to win 3 majors and climb to world #1 thanks to ball fitting. Later on, when we launched the Bridgestone Golf brand we wanted to bring that same pro level ball fitting experience to all golfers, and that's precisely what we did with the Bridgestone ball fitting challenge. Over the years our ball fitting initiative has expanded to include digital options such as the ball selector guide on Bridgestonegolf.com, as well as V-Fit video ball fitting."
How was this bold and outside of the box thinking received? Bridgestone Golf ball market share over just a handful of years went from #5 to #2, and was flourishing. Both the TOUR B330 line and the e Series continued for the brand every other year and ball fitting grew by leaps and bounds.
Despite being so far ahead of the curve when discussing fitting, there was still an educational element that was easier shown than told. Looking back at their journey with fitting, it seems so normal to discuss data, but at the time, it was cutting edge for the masses, especially as it relates to the golf ball. For the next handful of years, Bridgestone continued to grow it's fitting portfolio and while market share bounced from 2nd to 3rd and back to 2nd, the brand overall was in great shape. To give you an idea on the growth of the Bridgestone Challenge idea, currently well over 2 million golfers have taken it through a combination live fitting, online tools and the V-FIT mobile app.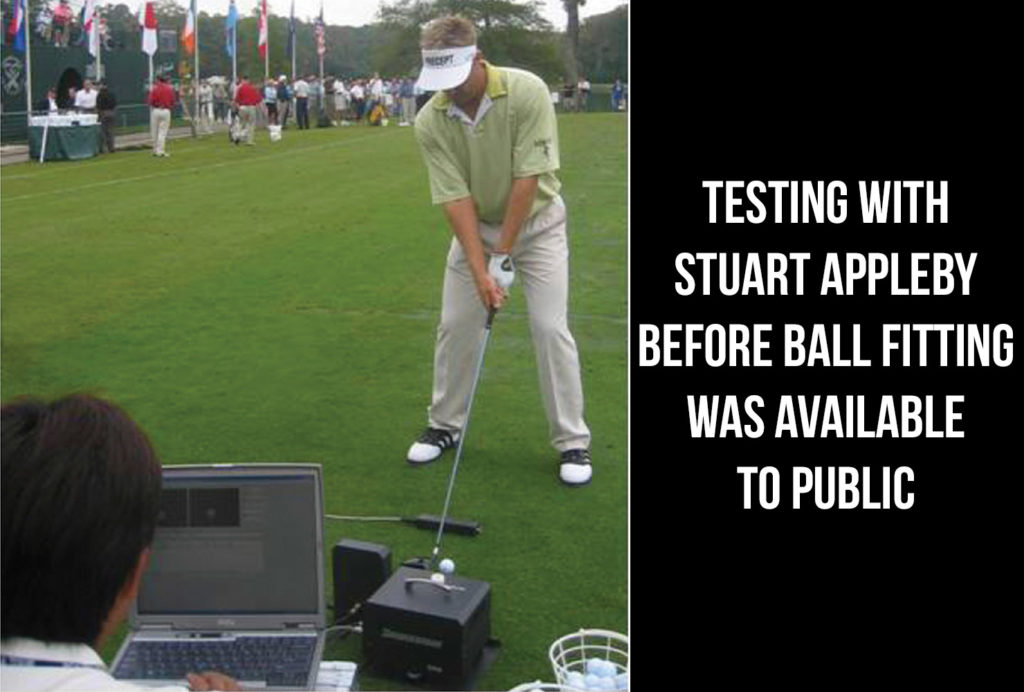 In 2008, just a few years from their introduction to the US Market, and the year this website was born, the company introduced the TOUR B330-RX. At the time, the messaging around this launch was near perfect. "A ball unlike any other on the market". Through their thousands of ball fitting data points, they came up with the realization that amateur golfers were struggling to find a ball with tour level spin around the greens and softer compression for less spin off the tee, resulting in more distance. Thus, the tour level golf ball for regular golfers sprung into action to compliment the Tour B330 and Tour B330-S. Back in 2008, Dan Murphy had this to say about the new product launch.
"Ball fitting has proven to be a valuable diagnostic tool – helping thousands of golfers become better informed about how to choose the right golf ball for their game – and now it has become a catalyst for our research and new product development, providing valuable insight into what golfers need most."
Was the RX as revolutionary as being described? Yes, or maybe, depending on who you ask. While compression and spin are discussed heavily now, going back more than a dozen years, it wasn't really understood by the golfer. It still might not be. Other than feel, compression of a golf ball impacts a lot of performance, speaking in general teams, including spin and speed, which are large parts of the distance equation. The RX product, along with the strong messaging campaign surrounding it, changed the golf ball market.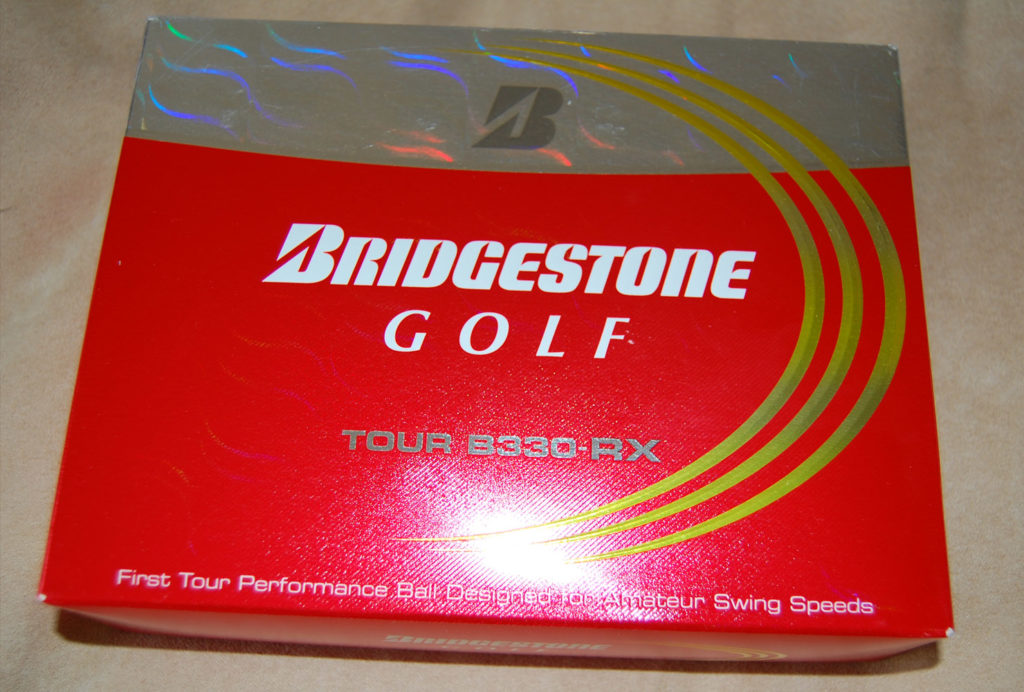 The company has continued with these models as well as adding the TOUR B330 RXS to the present, although altering the name to TOUR B, since the ball does not have 330 dimples anymore. These four golf balls, along with the e Series set a trend that during a fitting, the company would have something that bested what you were playing. More importantly, they wanted to show you.
Then in 2015, Dan Murphy left the company. While his title was Executive Vice President of Sales and Marketing, on the surface from the outside looking in, he was a person with ideas. A person with a vision. Yet without people to carry out that vision, it was time to make a move. We had dinner later that year, and his passion for golf never wavered. He had no ill will towards the company he helped grow, but wanted a change. Shortly thereafter, the company began heading in a different direction.
In August of 2016, Bridgestone Golf announced that they were appointing Angel Ilagan as President and CEO of Bridgestone Golf. Prior to entering the golf space, Ilagan was Executive Vice President of Vera Bradley, and before that, Chief Marketing Officer for Pandora Jewelry. At the time, it seemed like a unique move, but sales had begun to erode over the last golf season and Ilagan was tasked with bringing the company back to prominence.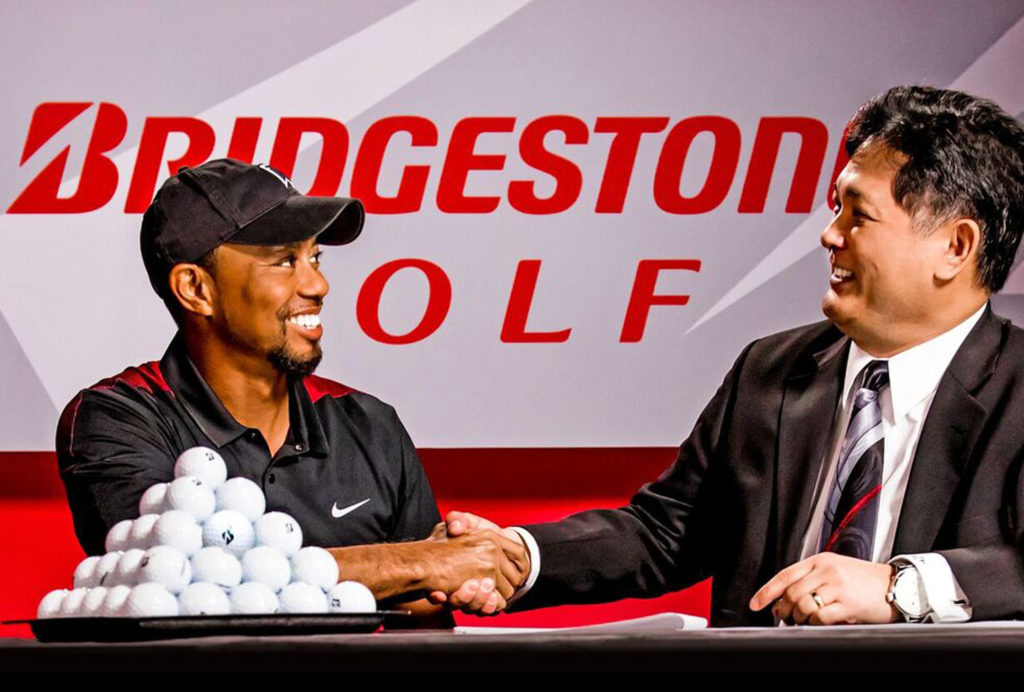 In the last few decades, a hire from outside of the golf space for a position like this has not always gone over all that well in the results column. Yet in our first visit with the company at their Headquarters in Covington, GA we were told about the upcoming Tiger Woods signing. With Nike pulling out of the equipment market, Woods was eligible and it was already one of the "known secrets" that he had been playing a ball made by Bridgestone Golf for years.
Few athletes on the planet move the needle like this one and positioned correctly with strong messaging could lead to success. During that same meeting we learned about their upcoming strategy in dealing with golf balls less from a technology story and more as widgets and working on a platform that the ball will basically always be on promotion. That sounds great to the consumer on the outside, but for a company, always on promotion means never making full margins and those dollars come from somewhere, usually marketing and/or research and development. Market share rose briefly with the Woods signing, but by the time Ilagan was relieved of his duties and Bridgestone parted ways, less than 2 years later, erosion continued and they had dropped to 3rd and even sometimes 4th in the golf ball category.
This is not an article to dwell on any negatives in the past, however. Every brand in golf will ride the highs and work to get out of the lows. And in June of 2018, Bridgestone made the move to do just that, when they brought back Dan Murphy as President and CEO.
At the time Dan Murphy had this to say.
"I've been with Bridgestone Golf since the beginning and the passion runs deep," says Murphy. "We make the most technologically-advanced golf balls in the world and my role is to help ensure Bridgestone is recognized as the industry's leading example of how science and data is used to make products that improve the performance of all golfers."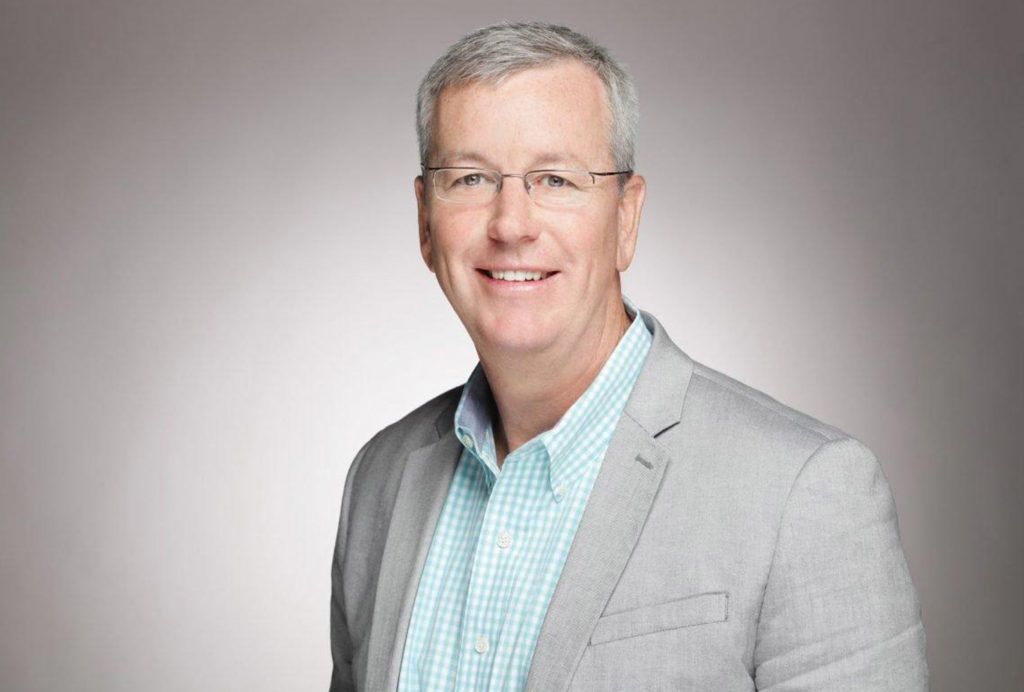 What has Murphy brought to the company to lead the group to the next level aside from his ongoing idea that the product has to be the best possible on the market today?
Elliot Mellow offered this.
"Yes, making the best possible products is always the bottom line, but the key from Dan's perspective is to focus on products that have a recognizable consumer benefit. It's almost as important to communicate those consumer benefits in a clear and concise manner to help golfers make an informed purchase decision. On the business side Dan has put an emphasis on managing expenses and streamlining key areas for better overall efficiency."
The golf ball. This small white (sometimes other colors), dimpled egg is packed with technology and no, they are not all created equally. The research and development that goes into creating something better is astronomical, and the benefits can be shown, but need to be understood. Everything from dimple pattern and compression to cover thickness and material will play a role in what the golfer sees on the course. And with over 2 million data points from amateur fittings, Bridgestone Golf has the ability to create some pretty dynamic offerings.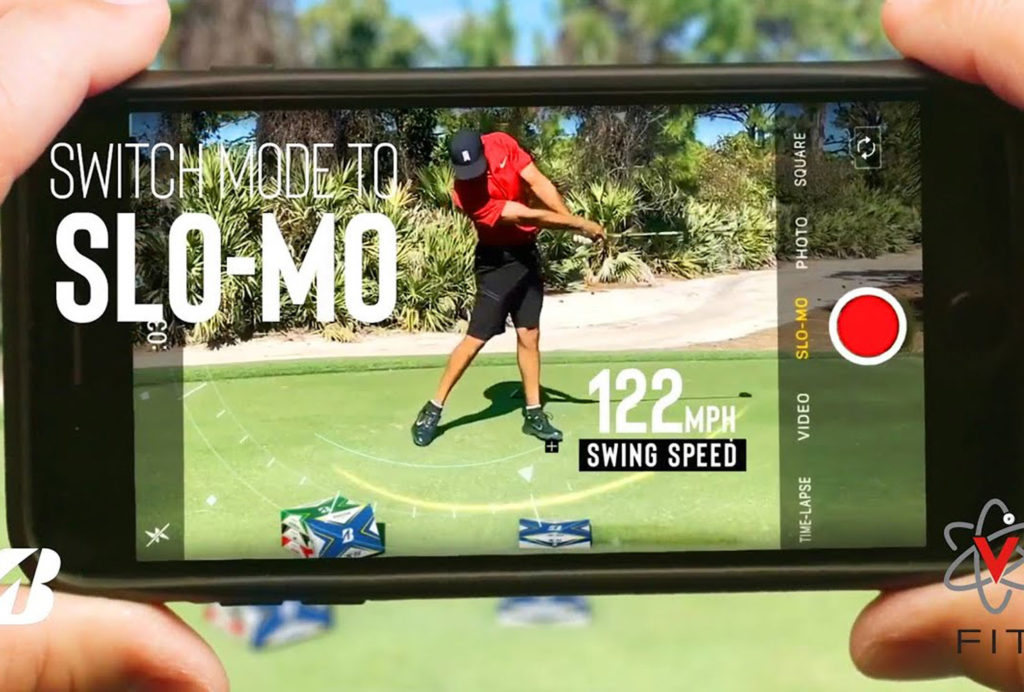 This brings us right back to where we started, and if you are still with us there is more to this story as the golf ball segment is one of the fastest growing in the sport and as more and more golfers have come to the game over the last 12 months, they are selling at a rapid clip.
Back in February, Bridgestone Golf had exceeded forecast to the point that they had to expand their production capacity to stay in line with increased demand. They are literally making as many golf balls as possible at the moment to hit supply goals.
Speaking of supply, a couple of weeks ago, in a previous Brand Story we made mention that Surlyn (a type of ionomer produced by Dupont), could be a problem in the not too distant future. That we might see some slowdowns in production without one of the key materials used in covers and mantle layers. With Bridgestone being such a juggernaut with materials, do material shortages (any material) impact them the same way as other companies?
Elliot Mellow offered this insight.
"We are part of the larger Bridgestone Corporation, which is a global leader in consumer rubber goods. In the current, highly competitive raw materials and supply chain environment, we have relied on Big Bridgestone to help ensure that we have what we require to continue to produce high performance, premium quality products."
When it comes to the golf industry as a whole, market share data is used often to understand momentum as well as sales. While not a perfect system, it often has indicators that can help demystify the broader scope. When a brand or product is up in market share, generally speaking it is up overall. Yet it is imperfect, mainly because it doesn't involve online sales from huge e-commerce sites as well as some large big box stores as well.
Understanding where Bridgestone Golf currently sits in the overall landscape is not as easy as looking at a spread sheet. Currently it's 4th, but speaking to them, that paints a unique image of the actual world in which they are living. To use another example, our search data of the last 10,000 golf ball searches shows Bridgestone Golf as the 3rd most searched brand on this website (and way up over the last 2 years). Anecdotal of course, but trends in searching historically speaking on this site, match up well with sales.
Elliot Mellow offered this.
"We continue to compete and get our fair share in the traditional avenues, but the real growth we are currently seeing comes from online channels. While difficult to measure true market share in this area, we do have anecdotal evidence from our retailers that we are growing significant share online and have real momentum heading into '22."
When the latest Bridgestone Golf TOUR B lineup of golf balls launched back in January of 2020, the buzz was different than we had in the past few years. Golfers were talking about their REACTIV cover and the tangible benefits they were seeing on the golf course. Marketing, technology or just plain excitement, it moved the needle, which was the first TOUR B lineup in a few years do that with our audience.
This year, the e12 CONTACT continued that trend. While the non-urethane lineup doesn't always trigger the online community golfer or website reader, the CONTACT seemed different. A technology you could see and feel, and whether or not it was normally a ball you try, it appeared on the surface that golfers wanted to try it.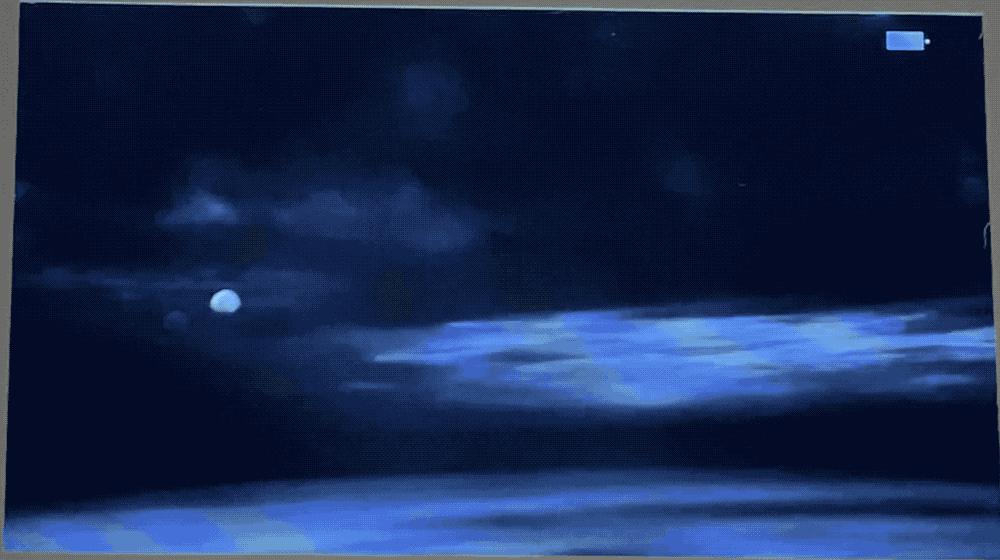 While it is obviously too early to be talking about their next generation of products, momentum seems different the last few years based on engagement and reader response. Few have really ever doubted the products, but for a company that seemed in a bit of quick sand, to see the level of positivity is obviously a step in the right direction.
When a company is excited about a product internally, it shows on the outside. It shows to media during pre-line conversations, and most of all, it shows to golfers. The team at Bridgestone Golf has been extremely high for the last two products, but the genuine excitement about the next one is different. It is something they have not shared with us at the time of this writing, but you know when you read an email or have a phone call and you can just tell the person on the other line is smiling, despite their words or voice not saying so? This is that moment for Bridgestone Golf.
Elliot Mellow expanded on that.
"We are coming off two of our most successful, back-to-back golf ball launches with the 2020 TOUR B and 2021 e12 CONTACT, and the upcoming 2022 launch will undoubtedly continue the trend. In fact, Bryson and our other TOUR pros have been asking to put the new prototype balls in play for some time. We have started the process of planning for the launch with our major retailers and their feedback has been exceptionally positive! Right now, there is every indication that the launch in 2022 should be record setting once again. With significant technological improvements and a consumer benefit that golfers can easily understand, we cannot wait to tell the world about the new golf balls, but for now they'll have to wait just a little bit longer."
The next launch will be a big one for Bridgestone Golf. Historically, the TOUR B lineup hits in January and there is no reason to believe this one will be much different, although with their excitement levels where they are, perhaps a teaser or two before then. Obviously at the appropriate time, we will have a full run down on the next product, and without a doubt based on Elliot Mellow's thoughts above, you will be seeing them in their tour staff's bags in the upcoming season.