It's time to rejoice Scotty Cameron fans, because the new Special Select line of putters is coming in hot for the 2020 golf season.  Whether you are watching the Tour on the weekend, where the last two winners used a Scotty putter, or just out on nearly any course on any given day, it is impossible to avoid the popularity and ubiquity of the incredibly popular Scotty Cameron putters.  Today, many of the most popular options have been updated for 2020 with the Scotty Cameron Special Select putter line.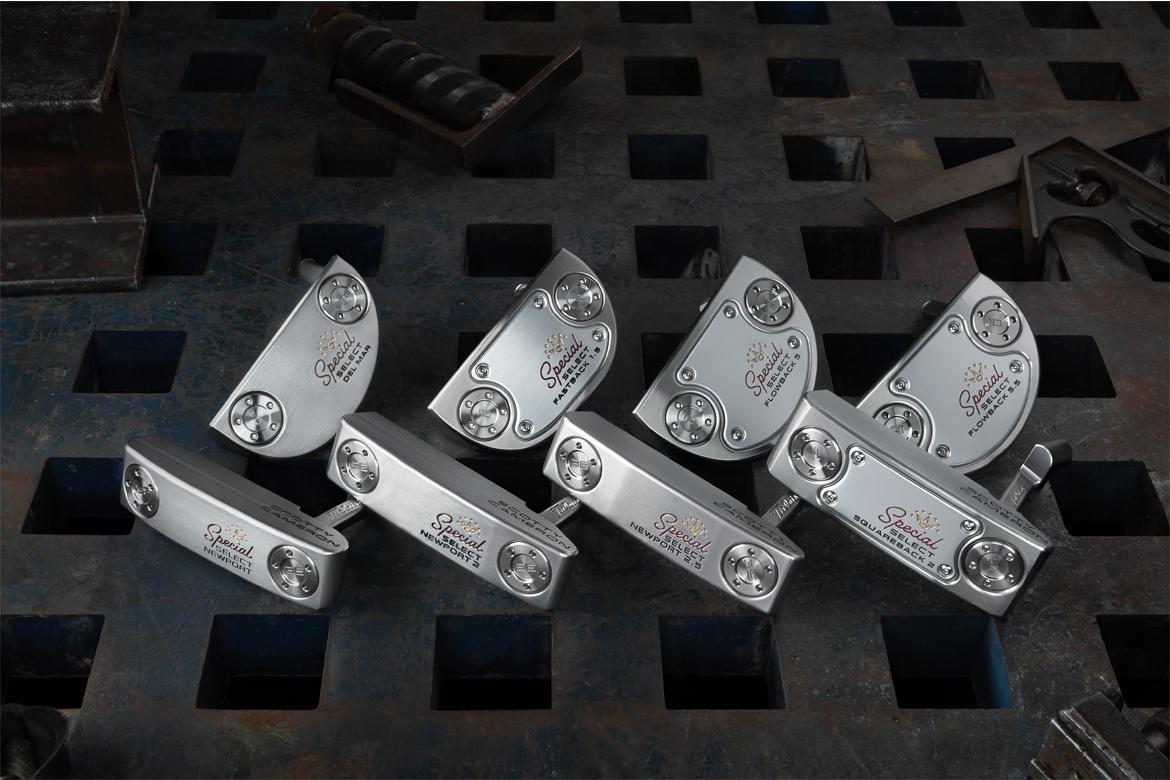 The Special Select line contains three blade styles (Newport, Newport 2 and Newport 2.5) and five mid-mallets (Del Mar, Fastback 1.5, Squareback 2, Flowback 5 and Flowback 5.5).  Each model is milled in the United States from 303 stainless steel for a consistent sound and feel – something most Scotty Cameron putters are known for. Each is finished with a unique bead blast for a great looking, glare resistant appearance.
The Blades – Newport, Newport 2, Newport 2.5
Performance wise, Titleist says its new Special Select line blades have a larger sweet spot and increased stability than before as a result of the performance balanced tungsten sole weighting and its placement in the sole.  As with prior Scotty Cameron putters, the tungsten sole weighting is located at the heel and toe of the putter and is both interchangeable and customizable.
The tour-inspired Tri-Sole design is also back in the blade models of the Special Select.  The Soft Tri-Sole design promotes a proper setup with its self-soling design that should promote a more consistent alignment and address position.
Finally, each neck has been refined, but not fundamentally altered, to maintain the classic look of the Newport models.  For example, the Newport and Newport 2 models have a slightly shorter plumbers neck and "a newly-defined socket radius subtly repositioned with onset to provide clearer visibility of the leading edge at address." The Newport 2.5 also features a refined toe flow-promoting small slant neck.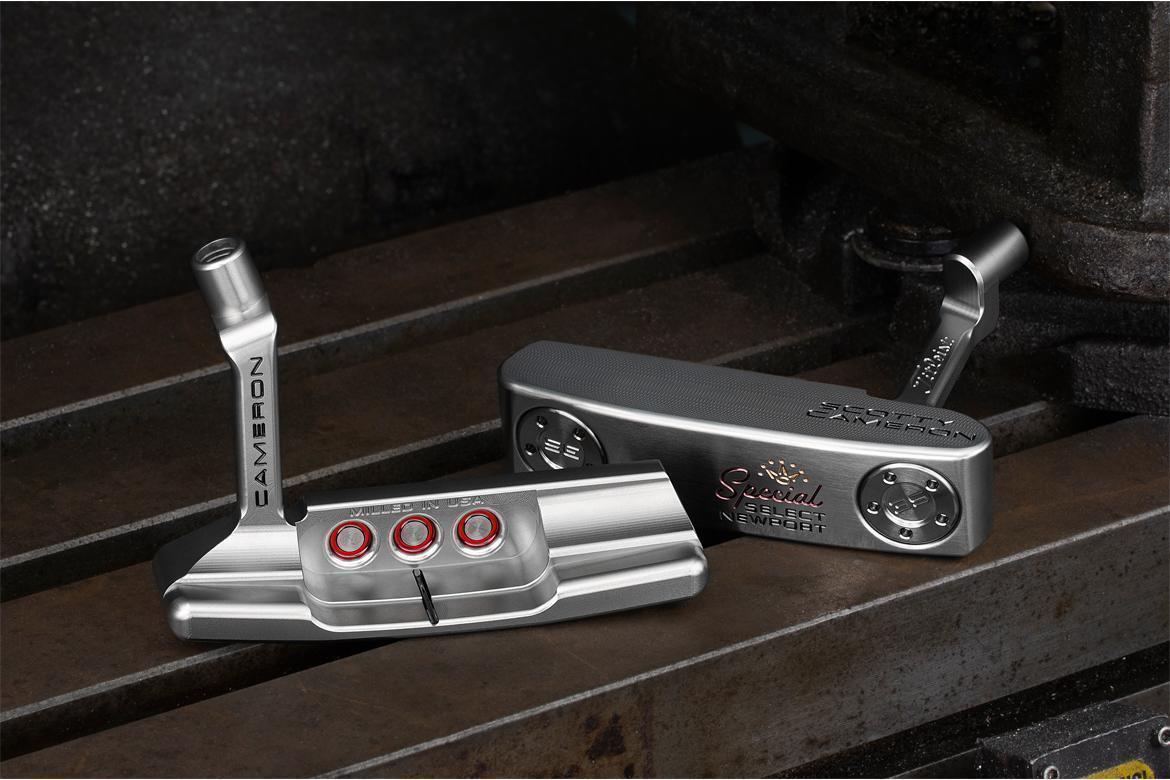 The Mid-Mallets – Del Mar, Fastback 1.5, Squareback 2, Flowback 5 and Flowback 5.5
As was the case with the blades, the mid-mallet models also feature performance balanced sole weighting to deliver a large sweet spot and increased stability at impact, however the mid-mallet uses stainless steel sole weights to achieve optimal balance and weight distribution in the larger heads.  The weights are interchangeable and customizable.
The new Special Select Del Mar, a compact and contoured mallet, has been updated to feature a refined concave flange contours, and a narrower, flatter topline for a cleaner look at address than before.  The newly refined neck on the Del Mar is designed for maximum toe flow. The Special Select Del Mar features customizable stainless steel sole weights and will be available in both left and right handed versions.
Finally, the Special Select Fastback and Squareback mid-mallet models (Fastback 1.5, Squareback 2, Flowback 5 and Flowback 5.5) have also been updated.  From the solid milled faces, the 6061 aircraft aluminum sole plates for optimal weight distribution, and interchangeable stainless steel sole weights, the Special Select mid-mallets are sure to be a hit with most golfers in mid-mallet designs that will help hide some of those stroke flaws or off center strikes on the green.  Each mid-mallet has a neck style to provide the desired toe flow depending on the shape and intended toe hang.  With all of the mid-mallet options, you are likely to find a putter to fit your stroke and maybe even fall in love.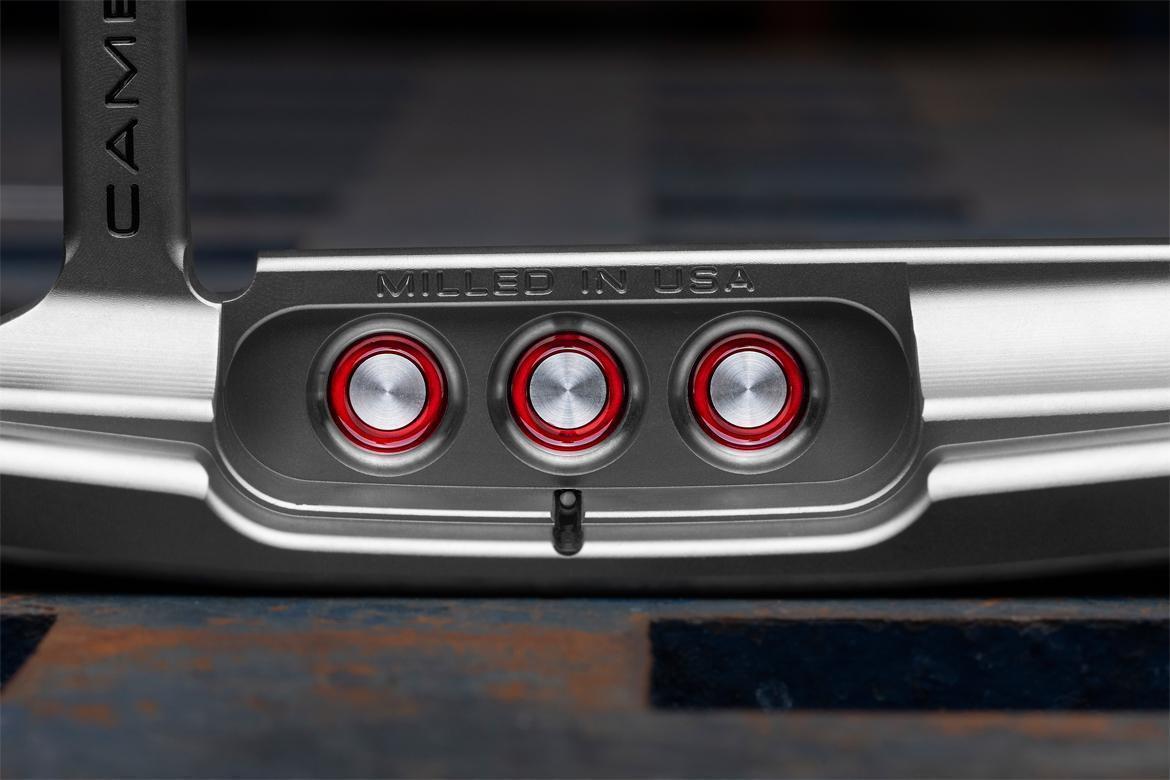 The new Special Select putters come stock with a new Pistolini Plus grip in cement gray, which has been slightly changed to build up the lower hand portion of the grip than earlier versions.
The new Scotty Cameron Special Select putters will be available in golf shops in the United States on January 24, 2020 and worldwide March 27, 2020, and will retail at $399.00 USD.   For more information on Scotty Cameron putters you can visit their website www.scottycameron.com.