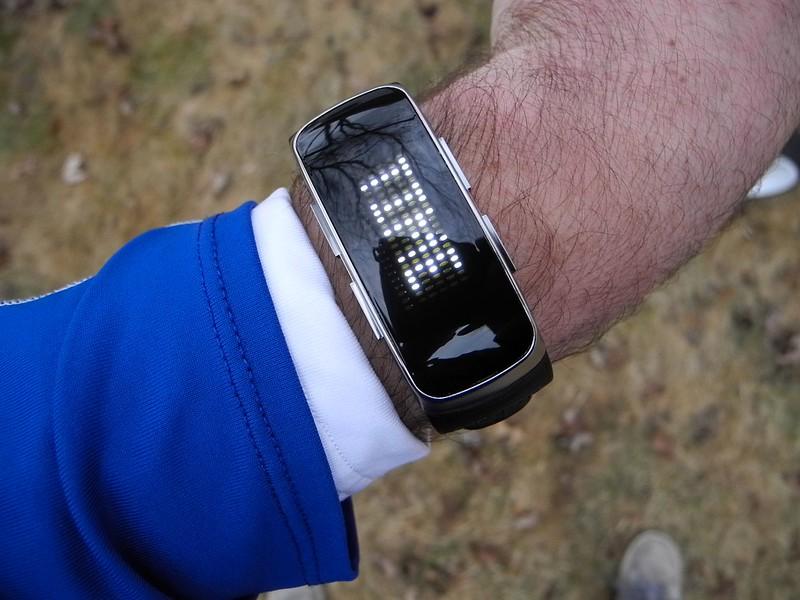 GolfBuddy recently introduced the BB5 Golf GPS Band, attempting to meld together their popular golf GPS products with the fashionable sports bands that are everywhere these days. The BB5 is purported to be the world's first GPS band for golf and focuses in on personalization with a number of band-color options.
Information and Specifications from GolfBuddy

GolfBuddy continues to innovate with the introduction of the BB5, the first ever golf GPS band in the world. This unique and fashionable band offers distances to the front/ center/ back of the green on a LED display. The BB5 offers comfort, style and function, all in one. 6 different color bands matching your attire are available and it includes time mode, play mode, pedometer feature, and comes preloaded with over 37,000 courses.
Distances to front/center/back of the green
Shot distance measurement
Pedometer
Time
Auto course/hole recognition
Water resistant
Rechargeable battery
Interchangeable wristband
Physical Specification
2.28"x 1.26"x 0.59"/ Wristband  4.06"(S/M),  5.04"(L/XL)
Weight: 1.23 oz
Display Technology
Battery
Lithium Polymer
10 hours in golf mode, 20 days in watch mode
General Information
40,000 Courses
Water Resistant (IP65)
MSRP
Description and Features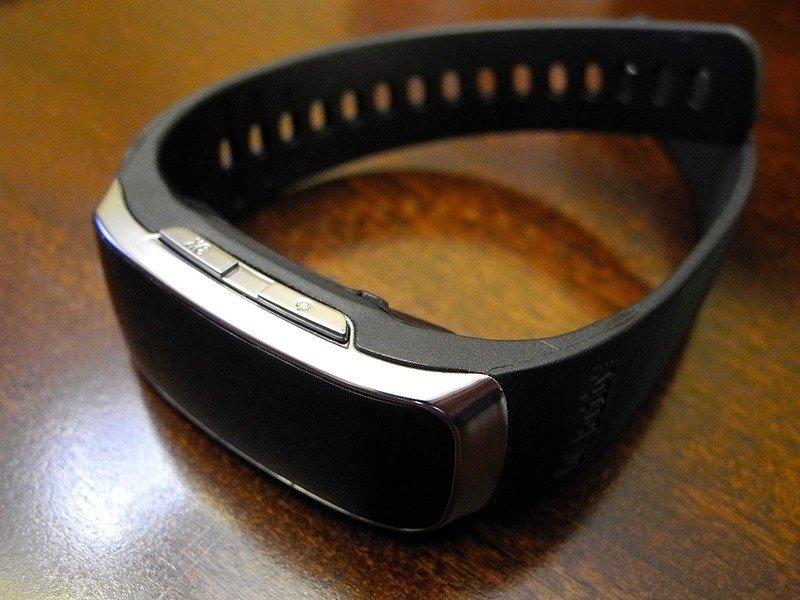 As noted, the BB5 is different than standard GPS watches that we are seeing right now, mainly when it comes to looks. Rather than a typical square or round watch face, the BB5 looks more like a fitness band with its long, rectangular shape and it utilizes an LED display. The LED is bright and neat to look at, though there are some sacrifices associated with it that we'll discuss later. It should be noted that the LED doesn't lend itself well to photography, so the display in the picture shown above is blurrier than in person where it is crisp and easy to read. Four buttons sit on the perimeter of the band and each is easy to locate without looking and easy to press (without being too easy and encouraging accidental presses).
Seven band color options are available (only black was reviewed) and there are two different sizes for varying wrists. GolfBuddy appears to be selling sets of three different color bands as aftermarket accessories, allowing the user to change up the look of the BB5 whenever it is desired.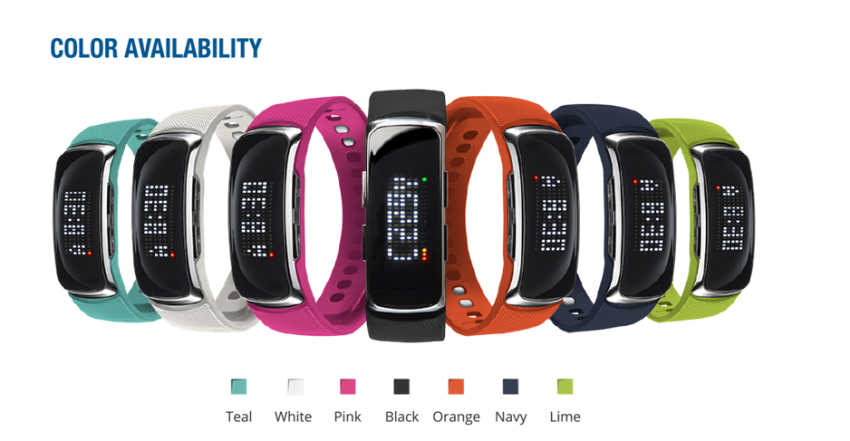 A two-pronged connector at the end of the band is very easy to secure and stayed that way during the entirety of use. Though the band itself was relatively comfortable on the wrist, the elongated face did present some issues with discomfort by pressing on the wrist bone if the band wasn't tightened down all the way. After that issue was discovered and corrected there were no comfort issues. At just over 1oz in weight, the BB5 was light and easy to wear for extended periods.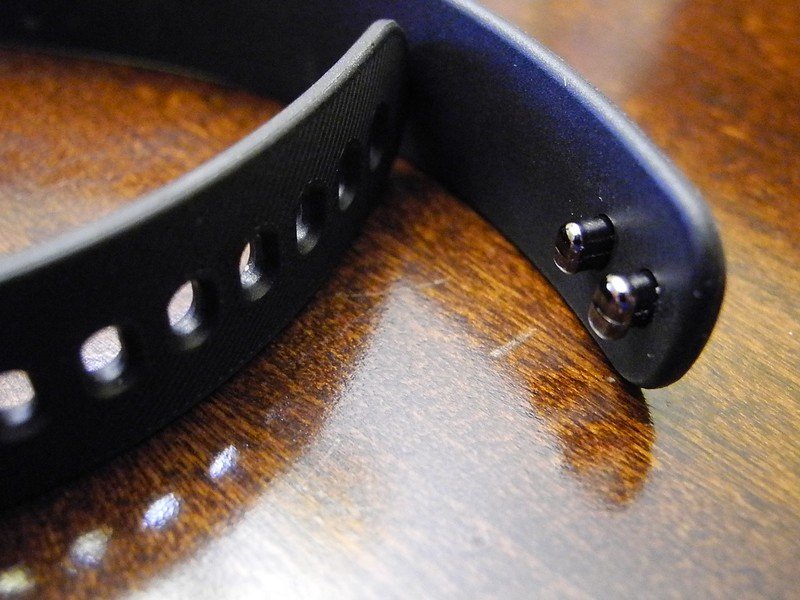 The face of the band remains turned off except when activated by pressing one of the buttons. Normally the last mode in use came up with a button press (Time, Pedometer, or Golf). This surely conserves battery life, but it should be noted that at least one button press is required every time one needs to access the golf GPS functionality or check the time. If a reading other than the center of the green is desired, multiple button pushes are required.
The pedometer seemed to be accurate and was a novel feature, though the novelty sort of ends there. Rather than the functionality we see in dedicated fitness bands (calorie and sleep tracking, syncing with other devices for tracking, etc), the BB5 is strictly there to count steps. Attempting to dupe the band via shaking and other means didn't produce any false steps, so it appeared to present a correct picture of the number of steps taken during a day.
Like most wearable GPS units, the BB5 comes with a custom charging cord and fitting that can be plugged into almost any USB port.
Golf Performance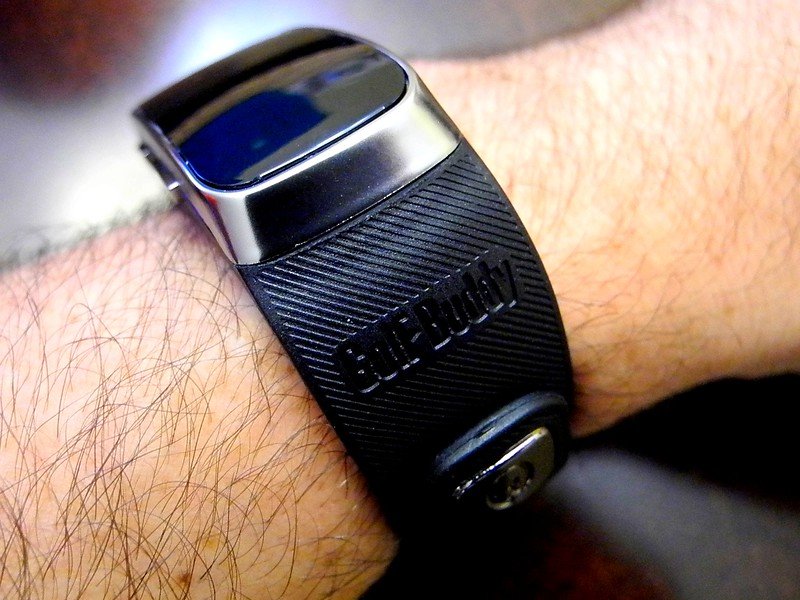 The BB5 was tested during multiple rounds of golf and compared to laser rangefinder measurements for accuracy. It should be noted that product instructions were not provided with the unit.
Due to their size, wearable GPS products are typically known as convenience items rather than offering a full set of features that handheld units often do. This line has been blurred a bit over time with many watches now coming with hazard information and even graphical representations of green complexes.
Activating the GPS feature takes an extended button press and a small representation of a satellite indicates the band is locking in. It took a few minutes to do this like most watches seem to do and once locked in the BB5 immediately recognized not only the course, but also the hole being played. The auto-advance feature was flawless during testing and there wasn't any need to manually advance holes, though the option to do so is relatively simple. All measurements obtained during rounds of golf were accurate.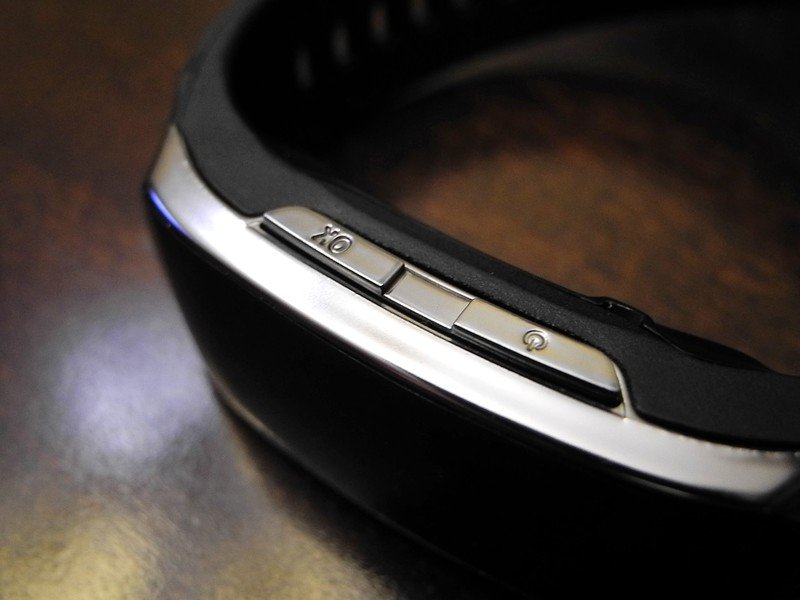 Though the BB5 certainly exudes a modern look to it, in many ways its functionality has actually been dialed back. As noted earlier, only one distance (front/center/back) is shown at a time and each reading requires a separate button push, where most watches on the market display all three locations simultaneously without any need for buttons. Offering front/back/center measurements is obviously the key feature many will look for in a wearable GPS unit, but with most competitors offering hazard locations at a minimum, it's hard to feel like the BB5 is providing everything it can or should. The company lists shot-tracking as a feature, but without the instructions it wasn't possible to locate or test this feature unfortunately. Still, even with that appreciated perk, the features don't necessarily match the price point of the unit.
GolfBuddy lists the battery life at 10 hours, and though it was never fully exhausted during testing, that should equal about two rounds for most people. This isn't the best on the market, but it is certainly acceptable for most applications.
Final Thoughts
With a variety of personalization options, the BB5 may appeal to the more fashion-conscious golfer that is looking for a GPS unit that is unique and modern to wear. Unfortunately, the value offered at a $299 price tag is lacking compared to many other options on the market. While in looks it masquerades as a sports band, it is missing most of the things sports bands are used for (except for the pedometer). In addition, it lacks hazard readings and there is a measure of convenience lost in the functionality since just obtaining distance readings requires presses of a button. While the LED screen is cool and distinctive, it may not be the best option for a wearable GPS unit due to limitations the BB5 exhibits. More information on the BB5 is available on GolfBuddy's website, www.golfbuddyglobal.com.