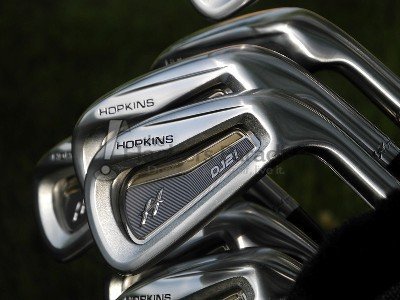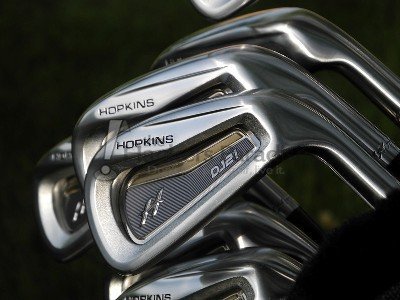 In June 2103, former CEO Greg Hopkins launched his own company specializing in "Tour Authentic Equipment at a Factory Direct Price" and spoke with THP. At that time the company's product line was centered on customizable wedges. Almost a year later, Hopkins Golf has introduced the DJ21 Iron set (pictures, thoughts, and specs here), which has already gained some early interest from THP's readers.
THP was able to sit down for a talk with Mr. Hopkins to discuss Hopkins Golf's first year, the new DJ21 irons, and what is in store for the future.
It's been a while since we talked. We were the first media company to talk to you at the release of the CJ1 wedges. How has the Hopkins project gone for you? Are you glad you made the jump from retirement back into the industry?
From a business standpoint, yes I am. From a personal standpoint, you know – who wouldn't want to go play golf all day? We talked before though, that didn't work for my wife (laughs). Yea, this thing can work. Golfers have really accepted buying online. I think the core golfers get the customization on the wedges and I think those same golfers are going to get these irons we've designed. These things are good. I've got some really good feedback – and they're not $1000, they're not $800, they're not $700. They're $599 and the value is going to be there. I think people are getting very conscious, and not just in golf, about being good consumers. It's kind of like our like our golf ball. I don't claim that any of my stuff outplays anybody else's, but I will claim all my stuff, from the balls to the irons now, will play as good as anybody else's. Until the USGA relaxes the rules all of us can only go to the edge, but I'm at the edge of value.
Why irons and why now versus a metalwood line or putters?
It's a natural progression. I'm attacking the top of the pyramid – the serious golfers. It's not determined by handicap, but by passion. Vijay Singh, he's obviously a passionate golfer, but I've got buddies of mine that are 15 handicaps and are as passionate as he is. Those guys seem to want to play better equipment and that's what I'm designing to at the moment. The wedge to the players iron is a natural progression and a game improvement iron probably isn't far off. We'll work our way into it. It's a step-by-step process that we are doing.
What were you trying to accomplish with the DJ21 Irons?
The most important thing in the players wedge and iron category is feel and I design to that. It starts with the metal, and then it gets into the design – where you put the weight. That's the main focus because that's what golfers are looking for. The playability standpoint – when you get into the cavity back players category you can still maneuver the ball right and left, and the neat thing is you can miss-hit it a hair and still move it right and left. It's uncanny – it used to be that Tour players only played blades and that's just not true anymore. You've got a little bit of forgiveness factor, but you are still able to maneuver it because the size of the blade is small enough. So, we're looking for feel, a little bit of forgiveness for the category, and to still not lose that playability.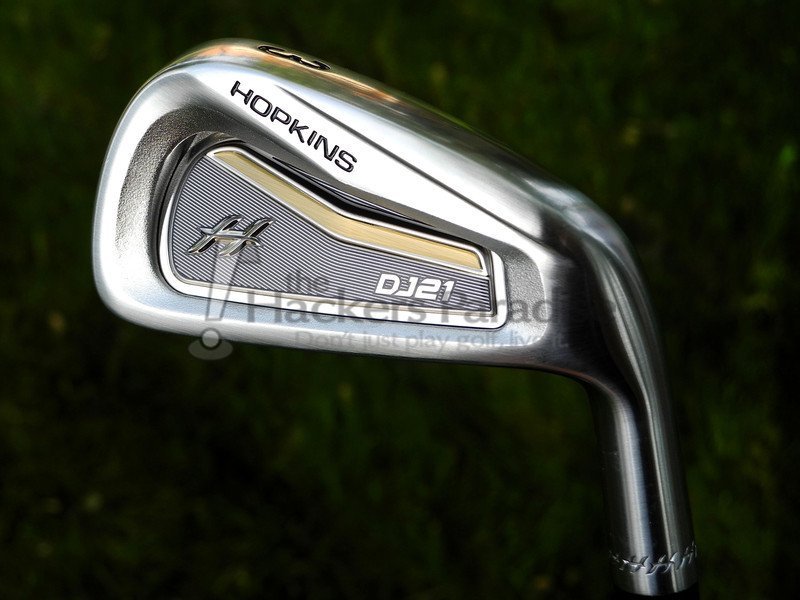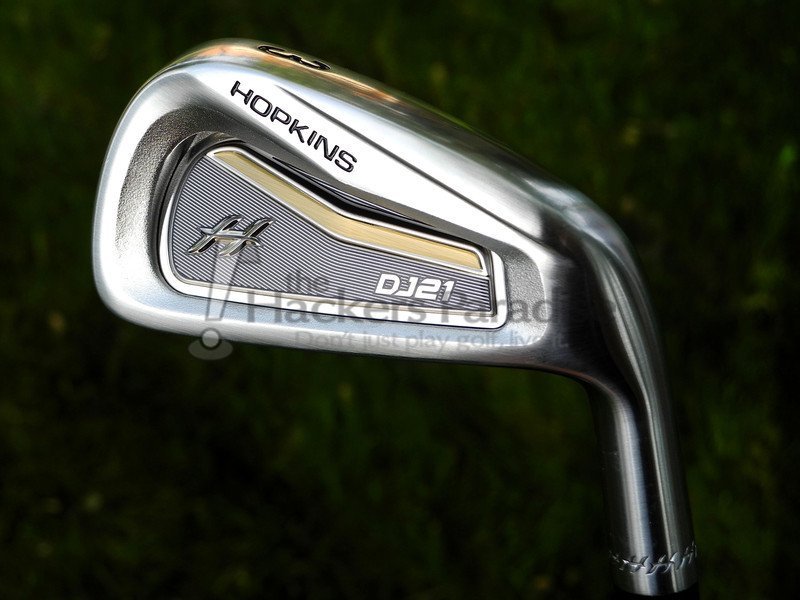 What's the significance of the DJ21 name?
My dad. My dad's initials and his birthday – David Jonathan Hopkins and he was born in 1921. The wedges were my grandfather CJ, and then '1' because it was the first wedge I'd done under my name and he was the man.
The irons are great looking and feeling in person. What are they constructed out of?
8620 Carbon Steel, which is the same material I used in the wedges, and the same material I've used for the last twenty years. Even though people get this forged mentality – that's probably a whole other article (forged vs cast) – it has nothing to do with the process. It's the material you use in the process. 8620 Carbon Steel is very malleable, it's got good grain properties, and that's why it feels so doggone good. If I'd used 17-4 stainless with the same process it wouldn't feel so good.
You offer tons of customization options in wedges right now. It doesn't appear the irons will be open to all the personalization options, but will you offer other customization options with them?
You'll still be able to have a variety of shafts and a variety of grips. If you look at the head, there just isn't a lot of surface area to work with. Again, I base a lot of what I do on the Tour and the personalization with colors and initials is mostly on wedges and a little on putters, so there was conscious rationale to do it this way. Tour players will change shafts, grips, lofts and lie on irons, but not really the same things they do on wedges and putters.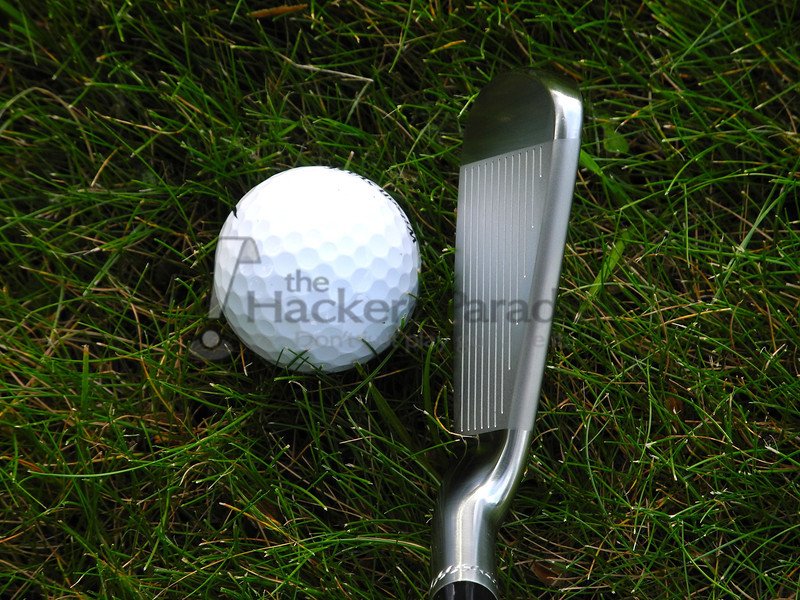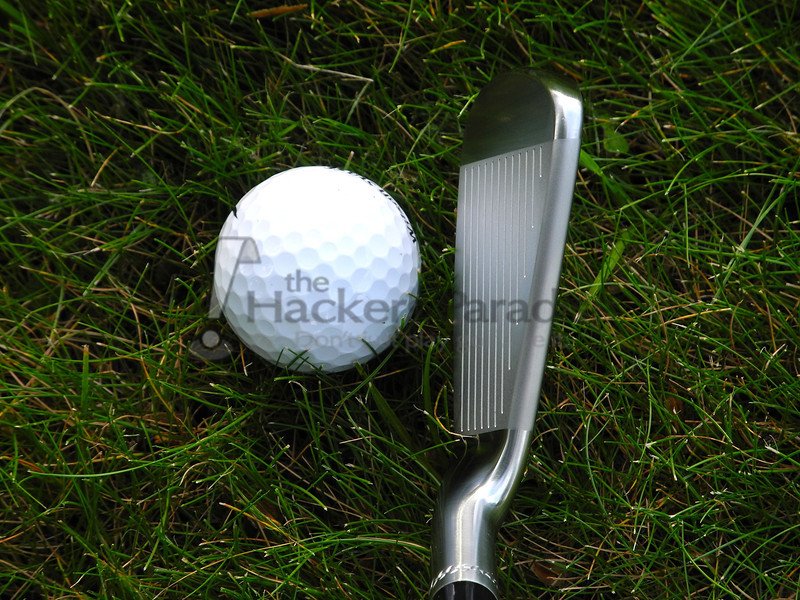 You sponsor Vijay Singh and a sizeable group of players on the Champions Tour. Are you going to try to move the irons out to the Tour?
I'm going to make it available to them, though they aren't going to get them any quicker than the consumer is. I'm releasing them to consumers this week and will send them out to the Champions Tour also this week.
I'm not going to apply a lot of pressure. Whether I'll get one set or twenty sets, I don't know. When you start getting into irons, it's a little bit more pay to play. Putters and wedges – guys will mix them into their bag – it's a little harder to break into Tour players bags with irons, but the ones that are open we'll go after.
How about Left Handed sets in the future?
Down the road. It's an economic problem, because lefties are about 5% of the market. I hate it, and once I get into a strong financial position I'm going to be the left handed hero. Right now, it's just an economic decision and a hard fact of life.  I wish I could, but economically they're going to have to wait.
 Right now you are offering a 3-PW set for $599 – a sizeable price difference compared to similar irons on the market. Do you have any plans to offer different sets (i.e. 4-PW, 5-PW) in the future?
We're going to start with 3-PW for probably the first 500 sets and once I start getting a feel for demand I'll start doing different orders. I honestly don't know if I'm going to sell 500 sets or 5000. So, the first month I'm just going to make it simple. We're going to start with 3-PW and see what happens down the road.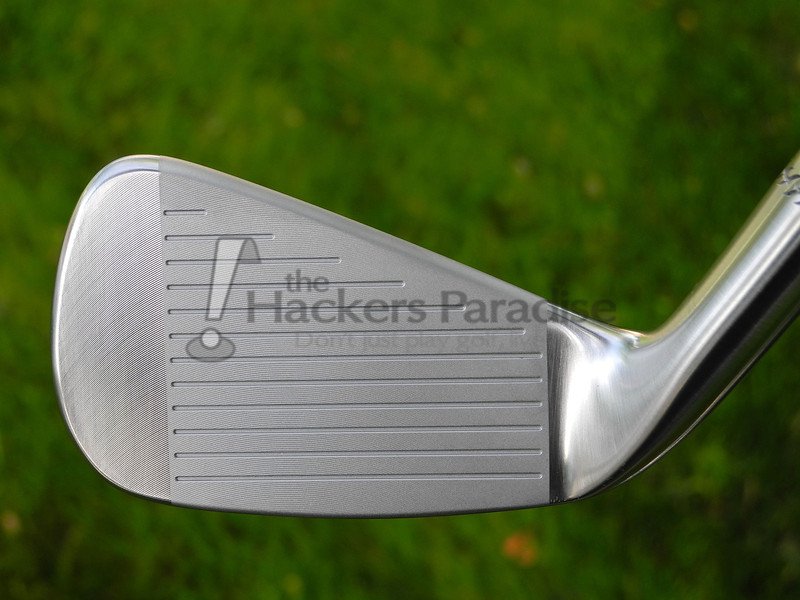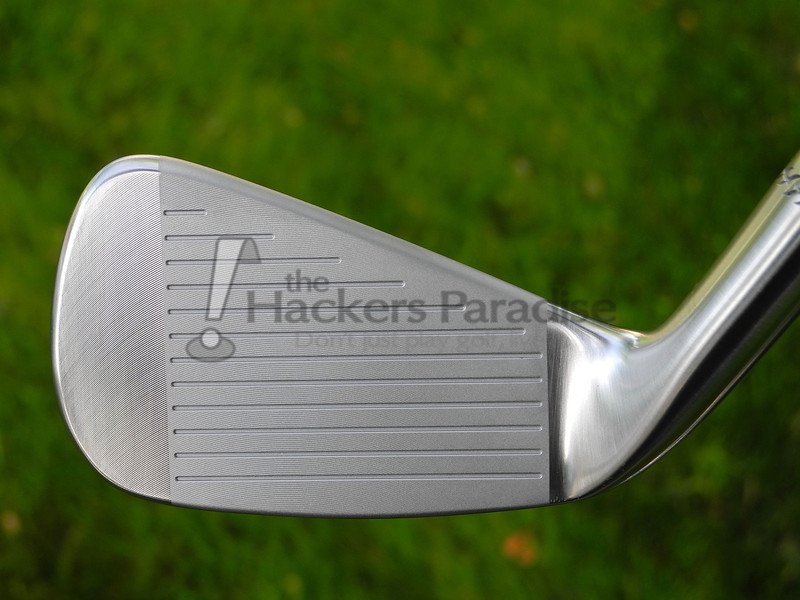 Are they available for order and delivery now?
We've got inventory set and people are free to order away. I hope that I run out (laughs).
Are these built to order in the same way and at the same UPS facility as the wedges?
Yep, everything is the exact same process and built by the same team as the wedges.
The last time we talked you mentioned building up a network of PGA Professionals for demoing and fitting. How is that going and do the irons change how you'll approach that?
I have a network I can manage right now. If I had 10,000 pros I couldn't manage that. As the company grows we'll start expanding that more. We'll send some demos to the pros we have.
Growing slowly is the plan and everything's on plan, which is kind of cool! When you start with a blank piece of paper it can be good or can be bad. Thirty years ago I wouldn't have known what to do with it, but I've got a little mileage on me and everything is on track.
The introduction of new products has been a sign that you're seeing some success. You've gained some fans from our readers that not only enjoy the product, but the intimate feeling they get from a customer service standpoint.
I think people are rooting for us! There are so few golf companies and so many are somewhat faceless. I think people are really starting to say, "You know I've got a face here, real people, an underdog," and as result people are rooting for us.
You know, we haven't even been in business a year yet. June 24th – in a week it will be a year. We have almost 40 Champions Tour guys with clubs in their bag. I've got consumers that get it. They get the value and the customization and they know who's doing it. It's the guy in the argyle sweater. Right or wrong, they know who to throw the arrows at.
You mentioned your upcoming first year in business and in that time we've seen an expansion of the wedge line, golf balls, and these irons. What's in the cards for year two?
I've got some more wedges I'm working on. Some more sole designs and offset values that I picked up on Tour. Those will be coming this fall. A game improvement set I'm really excited about that's coming around Christmas time. I'm just going to keep building. We're going to be a full company in several years – metalwoods and everything. It just takes time.
Thanks so much for your time Greg and I'm sure we'll be talking soon.
No problem Ryan. I always enjoy it.