Last month we introduced you to a new retail store called The Indoor Golf Shop and with colder weather upon us, for many of us that means finding a way to practice indoors. Introducing EXPUTT RG.
Putting practice has always been one area where working from home has been able to take place, but EXPUTT RG is going to take it to a level previously unheard of.
The practice mat is not a new concept. We have done reviews on dozens of them hitting every price point imaginable. Over the years it seemed as though the technology side (launch monitors, camera systems, etc) and the putting side (materials, speed, etc) were working independently. EXPUTT RG ends that and seamlessly puts it all together in one of the most innovative packages at this price point we have seen to date.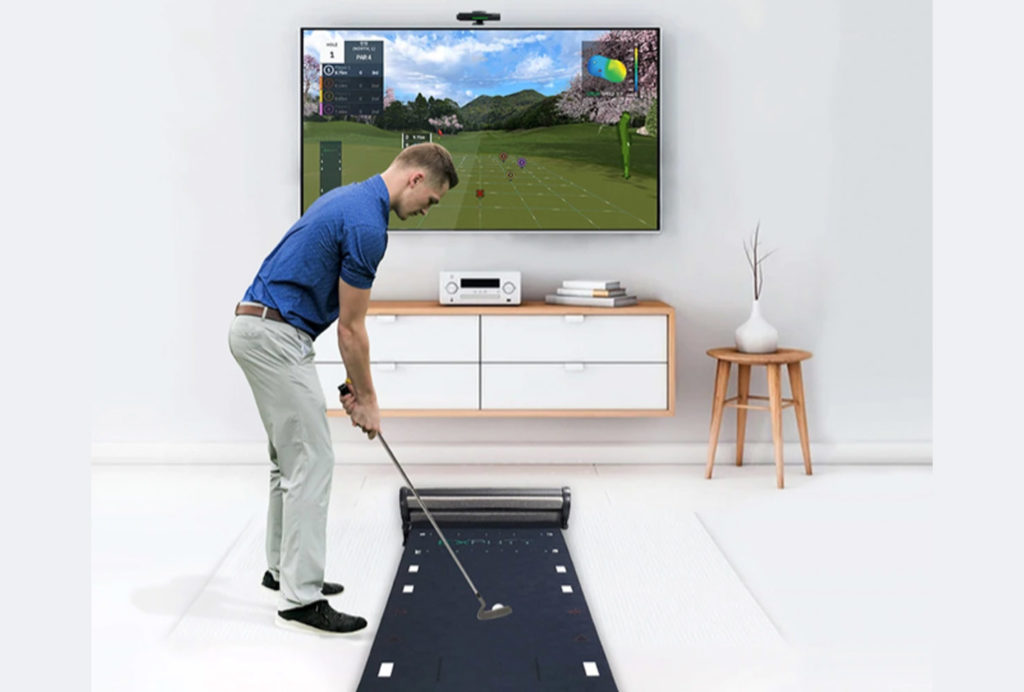 While the original EXPUTT was fantastic, it needed to be hooked up to a TV or monitor where as the new RG model can connect wirelessly to many devices including your cell phone. A fully portable putting simulator.
Bring the Green to Life, Right in Your Living Room.
Easy to set up and simple to use, EXPUTT RG uses a high-speed camera and motion-tracking software to analyze your putting stroke mechanics and ball roll. Just lay out the putting mat and plug in the high-speed camera and you'll be on the green in no time.
Instant Feedback
Hone your putting stroke mechanics using the detailed data from each putt you make, including analysis on ball speed, putter head direction, and clubface angle.
Compete Online
Challenge yourself and improve your short game by competing online against other users all over the world in a variety of game modes.

Real Course Greens, Real Improvement
Improve your short game on your favorite course, playing on greens from the comfort of your living room. With new course greens added all the time, the EXPUTT RG is the only putting practice aid that allows you to practice on actual greens from well known courses.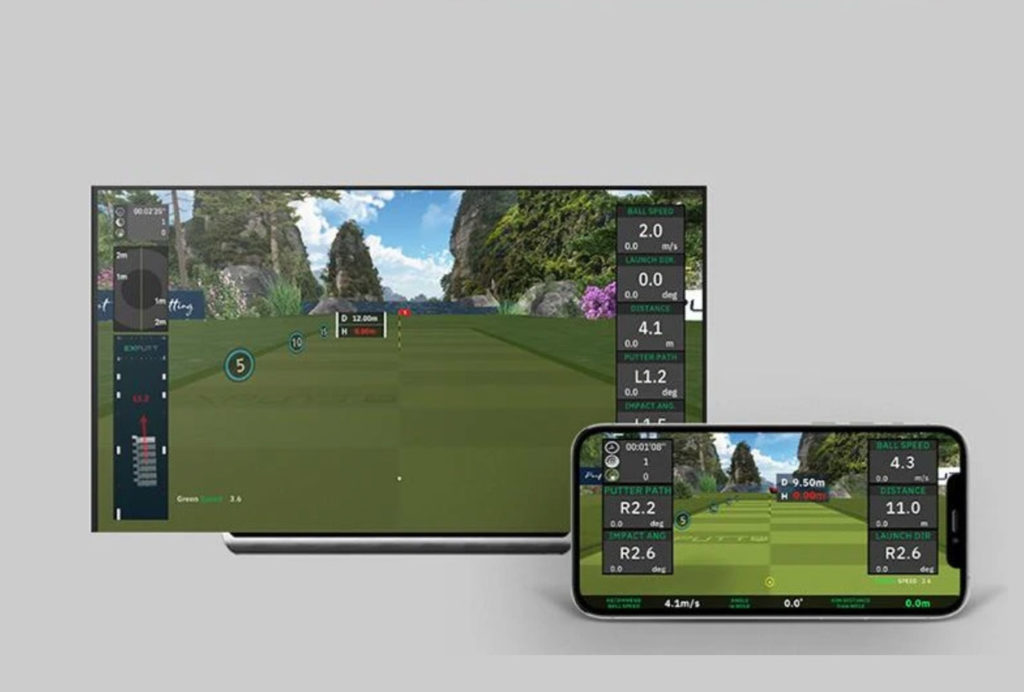 Wi-Fi Enabled
Now being Wi-Fi enabled, the EXPUTT RG can receive automatic software updates, ensuring your system is always up-to-date with the latest software.
Head over to their website and check out more details on this brand new edition of the EXPUTT right here.