Peruse the apparel selection in nearly any golf store and you will see countless choices made of so-called performance fabrics. Inevitably, the vast majority of these fabrics will be predominately polyester and they will carry claims of improved performance, moisture wicking, or breathability.  But what if a major overhaul and the abandonment of natural fibers (and their use over several centuries) wasn't necessary? What if subtle tweaks and strategic blending of fabrics could produce great-performing clothing with a natural feel?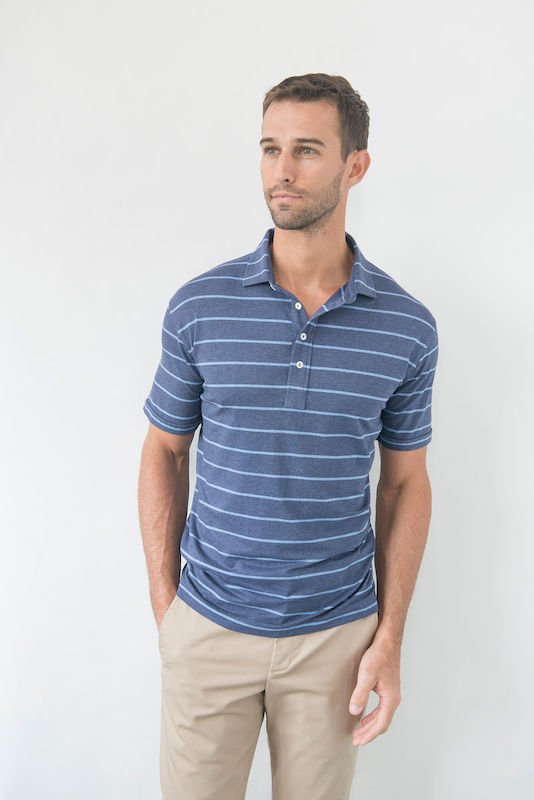 If the idea of natural, soft fabrics grabs your attention, make sure you check out John Morgan Apparel.  The company set out "to create a collection for every season with the quality, comfort, and wearability of natural fibers . . . but with the performance you're looking for during a round."  All in all, and having seen a lot of fabrics and brands over the last few years, I think they did a great job of making quality gear with a modern twist, but with a clear emphasis on natural fibers.
The main fiber in each of the blends I received was Egyptian cotton.  Obviously, the natural feel of cotton is great, we all know that, and you don't need me to explain it.  But an all-cotton golf shirt has plenty of drawbacks on hot days, come with additional care instructions, and tend to wear out a bit quicker than their modern polyester counterparts.  Against this backdrop, John Morgan's fabric composition seeks to blend the modern with the classic in its attempt to bring natural fibers into the modern era without throwing the baby out with the bathwater.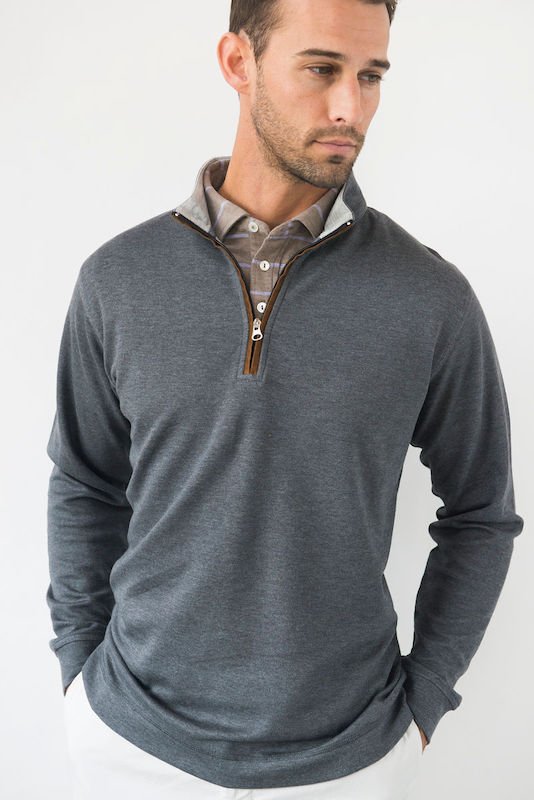 THP received both the "Morgan Polo" in the Classic Wide Stripe design and the "Morgan 1/4 Zip."  The similarities between the pieces don't stop at the name; both proudly feature 55% cotton.  As you would expect, this contributes to an incredibly soft and comfortable feel. I mean come on, there is a reason people used to sing about cotton being the fabric of our lives.  But the remaining 45% is where John Morgan apparel blends in a bit of modern fabrics with specific purpose.  First, the remaining composition of the Morgan Polo is 40% modal and 5% spandex.  And the Morgan 1/4 Zip uses 45% modal, as it doesn't require the same level of stretch you would want or expect from the polo.
For those of you unfamiliar with these fabrics and what they bring to the table, modal is a semi-natural fabric that is both breathable and resists shrinking better than cotton.  The combination of modal and cotton provides a happy medium of the soft, natural feel of cotton but with modern performance, resistance to shrinking and enhanced breathability that you want on course.  And the addition of 5% spandex in the Morgan Polo provides a surprising amount of stretch that isn't there in your normal cotton shirts.  All told, the blends are purposefully, well thought-out, and well executed to produce comfortable shirts.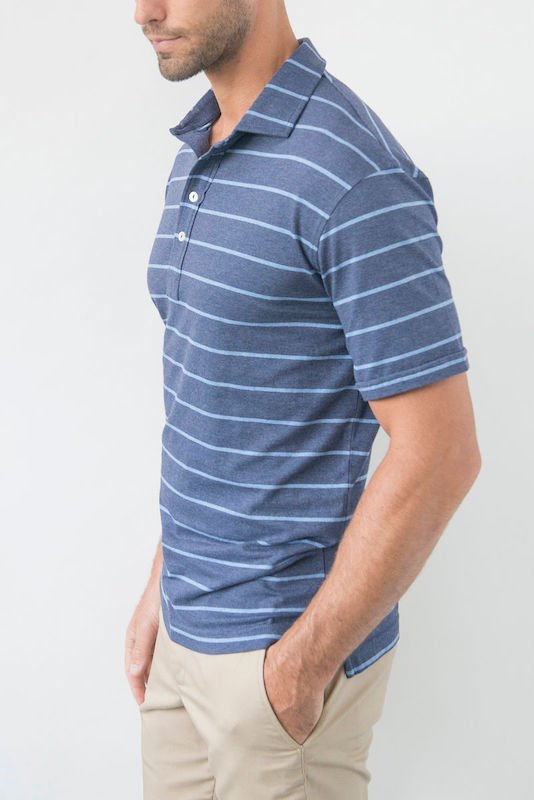 The design aesthetic of both pieces (including several in their online catalog) is far from flashy and I think they will appeal to the masses with largely classic designs and muted tones.  Even better, the fit of the John Morgan apparel is essentially true to size and traditional.  It does not have needless tapers nor does it provide a great deal of extra fabric in any one area.  As a person with an average frame, the fit was exactly what I expected based on the labeled size. Of course, fit greatly depends on what brands you are accustomed to, so feel free to post questions on the THP forum and I'll do my best to steer you in the right direction!
Admittedly, due to some crappy weather, I was only able to get this gear outdoors on-course once but the John Morgan apparel was comfortable, performed well in the slightly chilly spring air, and never distracted from the game.  However, I wore the pieces off-course a lot and they did not disappoint.   I'm aware that you didn't come here to read about my off-the-course adventures but John Morgan advertises its lines as transitioning effortlessly from on-course to off-course.  While I think they skew a bit toward off-course, they look great in both locations and keep you comfortable regardless of the situation.  The John Morgan line provides a dressier, classic-looking golf shirt that is marvelously comfortable.  I can easily see this being the perfect gear to transition from the office or a lunch to a quick nine holes without looking out of place in any situation.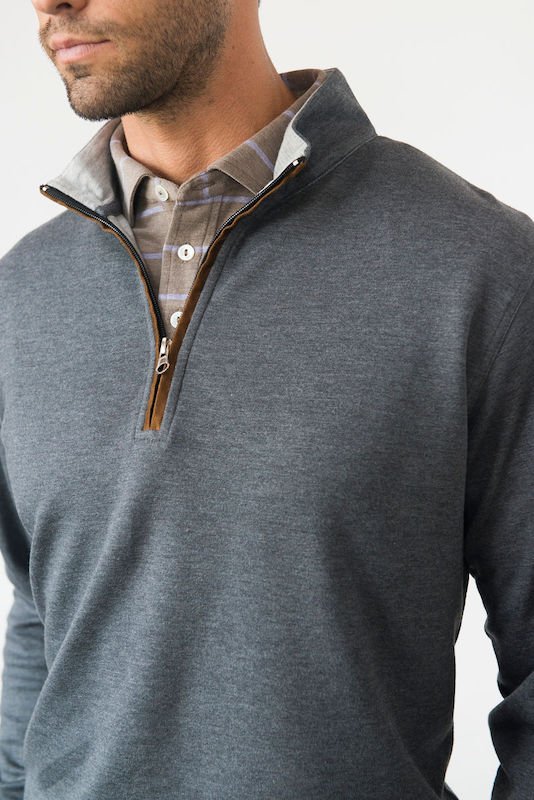 Of course, I did take some additional precautions to make sure the John Morgan gear stayed looking good.  Despite the addition of modal, I was still very hesitant to put anything in the drier for fear of ruining the great fit through any shrinking.  A quick air dry and the use of a steamer was all it took to return to being fashionable, clean, and comfortable.  This little extra effort allowed the John Morgan apparel to retain its original shape and size over several washes and wears.
While there is nothing inherently wrong with the modern, predominantly polyester performance apparel its nice to know that there are companies out there producing high quality, modern apparel that feature natural fibers.  If you are a fan of the way cotton apparel feels but have always wanted a little more modern performance, stretch, and breathability, make sure to check out John Morgan Apparel at www.johnmorgangolf.com.