As a self-admitted, and unapologizing, golf addict, this game has allowed me many travel opportunities, and one of the things I commonly think about regarding that travel are items that provide maximum functionality. Outside of a travel bag for my clubs, a solid backpack is right up at the top of the list. Now, I know some will be left saying "come on, a backpack?", but it's true, as my primary carry-on its often tasked with hauling laptops, camera gear, clothes, and depending on how badly the course I'm headed to play is going to abuse me, golf balls too. With that in mind, I'm one who usually finds something that works, and wears it out, which is why this review was so fortuitous since I had quite literally just worn out my most recent backpack.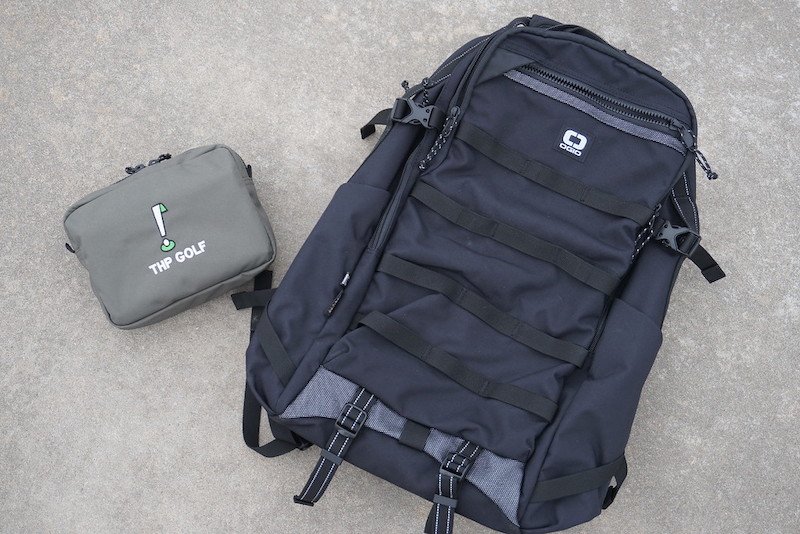 In for review is the new 525 Alpha Convoy backpack from Ogio as well as the Alpha Convoy soft-sided Mod Pouch, the backpack in black and the mod in olive. Before diving into my thoughts on this one, some general specs are needed. The 525 comes in at 2.4-pounds with a 9x13x20 size dimension and 25-liter capacity. The material is a high density and durable Cordura Poly (600D and 1200D) which should be able to take a long term beating without flinching, and if not, there is a limited lifetime warranty in effect which is nice.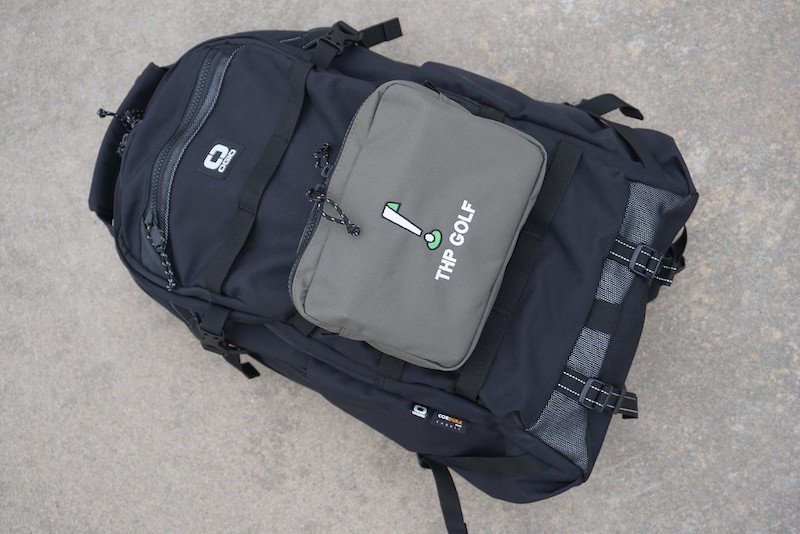 While everyone is going to have their preferences in a backpack from a design and style standpoint, the 525 has a lot to like at first glance, and three solid color options don't hurt either. When I received the backpack for review, the first reaction was also the instinctual one, I opened the main pocket to get a grasp of what I could fit in it, and to be honest it left me wanting. While there is a good amount of space, the fact that this singular pocket isn't the main event of this design was initially lost on me. After some use and time exploring, I started to realize that there is a ton of storage available here, there is a wealth of it in the accessory pockets…and they seem endless.
The 525 seems to have a pocket for everything, multiple outer compartments that have smaller zippered accessory pockets inside of them, and the essential laptop devoted one that has a waterproof zipper. There are cord ports, water bottle pockets, stash pockets, and for me the all-important key clip inside the back. But potentially the coolest storage is the optional one, users of any of the Convoy products (including the other backpacks, travel bags, cart bag, and stand bag) can purchase the soft-sided "Mod Pouch" which was sent for this review as well, or a hard-sided one.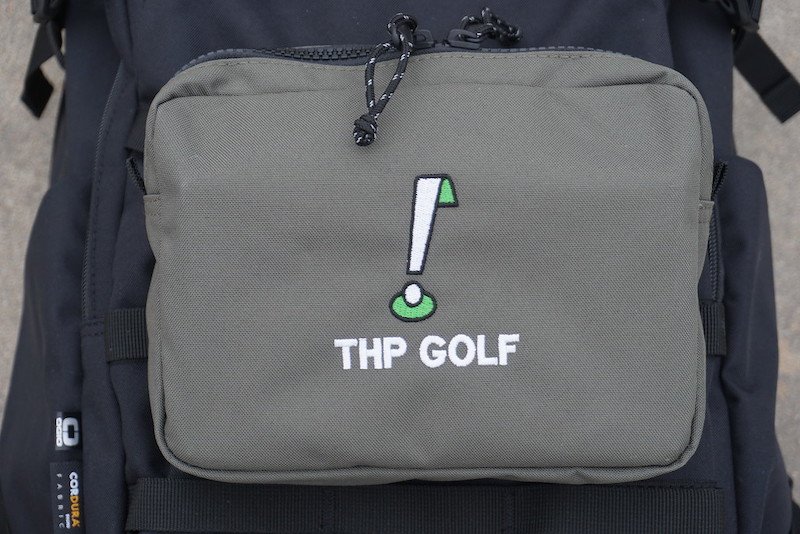 This is a single zippered pouch that fastens to the bag(s) using the Mod "webbing" on the bag in coordination with some very cool YKK designed clips. The bag itself is great for a traveler like me who on planes likes to have a couple of items in-seat, but doesn't like having the backpack at my feet because it just isn't comfortable on an already cramped for space plane. I was able to fit my noise-cancelling headphones, gaming device, and controllers into the pouch comfortably showing an opportunity for individual versatility. The clips are part of what makes this little feature so great, as one hand can open/release them with ease. Additionally, the Mod pouches will fit on all the bags mentioned above making it able to go from travel to course and everything in between. Sure, it's an extra cost beyond the 525 backpack itself, but it's worth it.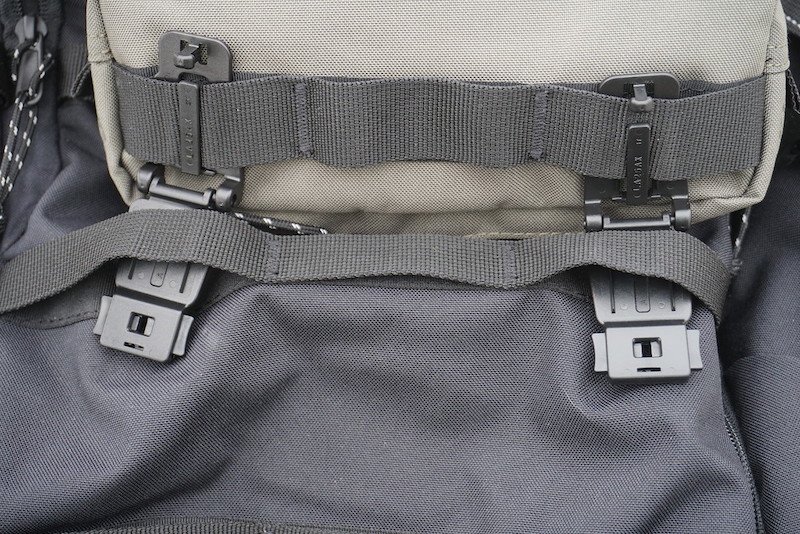 Most importantly, the 525 Alpha Convoy is a good carry. The straps and backing are designed with a lot of thought, and because of that, the comfort on my back when fully loaded was most impressive. I know some will scoff and say a backpack is a backpack, but some bags are designed to carry a load better than others. The 525 for instance, uses compression straps as well as load lifters on the perimeter of the bag (which at first, I admittedly couldn't figure out what they were), and even when I weighed the bag down it remained balanced on my back and across my shoulders. In that regard, there truly isn't anything in the design that stands out as something I would change. Ogio hit the mark here, and if you are in the market for a new backpack, the 525 Alpha as well as the rest of the Convoy bags are worth a look.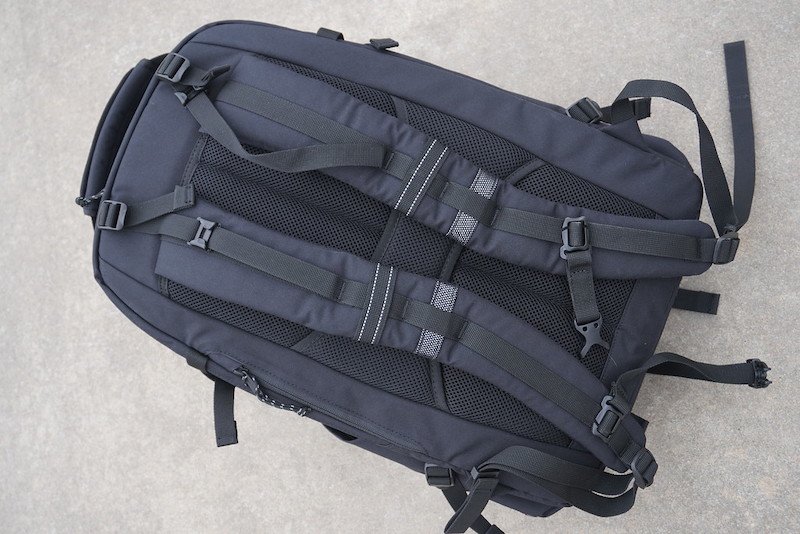 The 525 Alpha Convoy is priced at $149.99, while the Mod soft-pouch (minus the awesome THP embroidery pictured, of course) is an additional $39.99, and the Mod hard-pouch $49.99. More info on everything Ogio can be found on their website www.ogio.com.