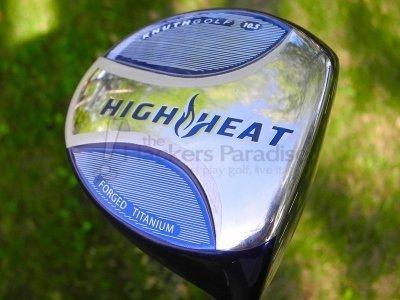 A few products always seem to create underground buzz at every annual PGA Merchandise show and one of those that buzzed the loudest in 2015 featured a surprising, but familiar name – Knuth.  Known as the "Pope of Slope", Dean Knuth has been involved in the golf industry for decades, notably as a USGA executive, though this is his debut as a golf equipment manufacturer. His resume lends immediate clout to whatever he does, and though it doesn't necessarily need to be rehashed, he's done everything from designing technology to locate nuclear submarines to revamping the USGA Handicap system. His High Heat driver focuses on average golfers and utilizes a number of technologies to deliver distance and forgiveness.
Information from Knuth Golf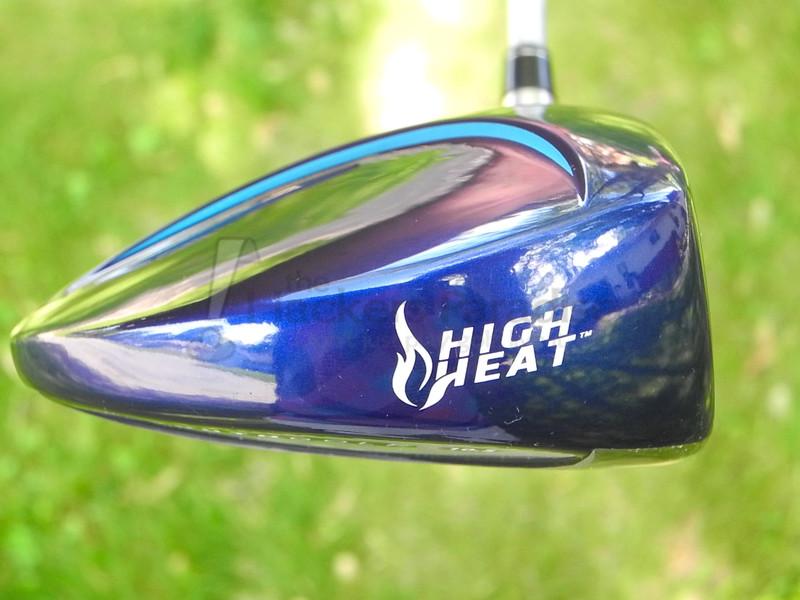 Its Center of Gravity ("CG") is 25% deeper and 18% lower and its Fire Zone Face Technology™ delivers.
Finally, a driver specifically designed for men and women amateur golfers with scientific benefits that will help you hit the ball Longer & Straighter than ever before!
Maximum distance at amateur swing speeds
Maximum forgiveness on off-center hits
Tighter dispersion on good hits and bad
These are not marketing claims. They are proven benefits based on the design by one of the most respected scientific minds in golf: Dean Knuth – the man who invented the USGA Slope Rating System. Most drivers are designed for pros. Not High Heat!
High Heat's Fire Zone Technology Provides More Forgiveness on Off-Center Hits
Unlike Tour players, amateurs hit their tee shots all over the face as found in a Golf Digest study. This is why amateur golfers need a more forgiving driver for their off-center tee shots than Tour players.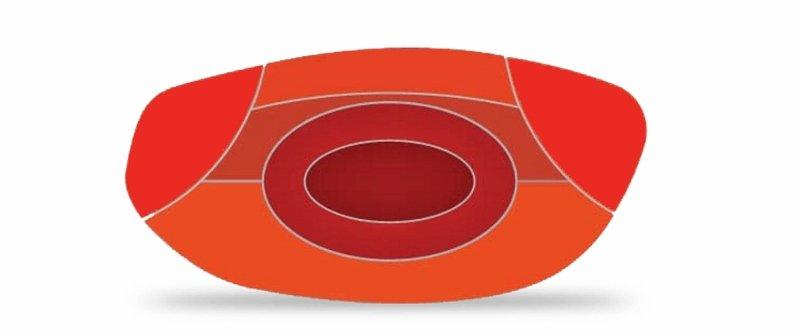 Immediate Feedback on Every Shot
High Heat's unique highly polished face (see image below) leaves the impression of the ball exactly where the golfer hits it on the face. After every drive, the golfer can rub the face so it will remove the last impression and will show the next impression on the next drive. This feature provides instant feedback that can help you improve future swings.
Unique Engineering to Optimize Off-Center Hits
Dean designed 7 distinct zones of different variable face thicknesses to maximize the distance for off-center hits across High Heat's hot face. Dean's face also includes his patented parabolic lobes in the upper heal and toe of the face which reduce the loss of kinetic energy at impact when the clubface hits the golf ball. As a result, High Heat achieves increased ball speed and reduced spin resulting in longer distance on center and off-center hits and an optimum feel.
Fitting Guide and Shaft Options
MEN
Driving Distance (yards)

270+

230-270 

190-230 

150-190

Below 150

Swing Speed (mph)

105+

95-105

80-95

70-80

Below 70

Loft

9.5

9.5

10.5*

12.0

12.0

Fujikura Pro & Aldila Magnum
Shafts and Flexes

Pro 73XS 

Pro 63R 




Pro 63S




Pro 63XS

Pro 63R




Pro 63S




Pro63XS

Magnum 44

Magnum 44A
Available LH/RH in all lofts.
$399
30 day money back guarantee.
Aesthetics and Features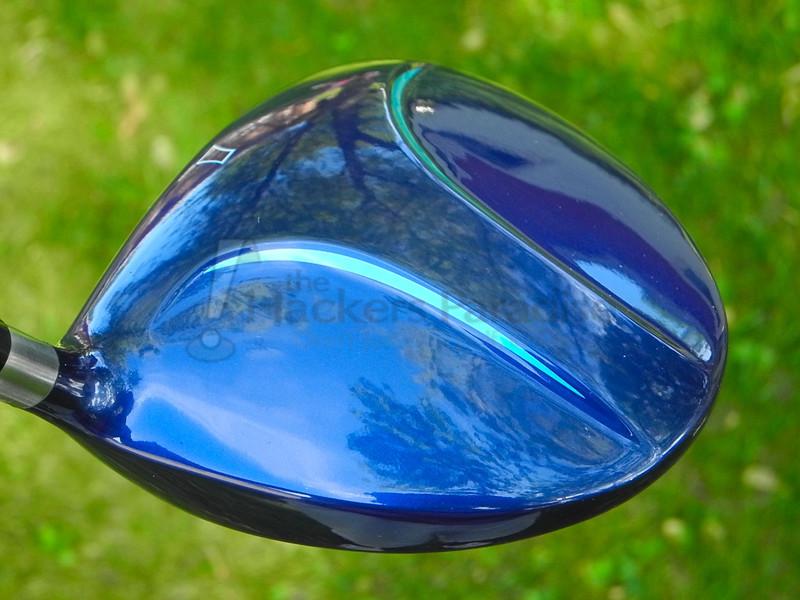 Time spent on the Knuth website will quickly reveal unambiguous pride from the company when it comes to the High Heat's looks. Self described to have "one of the most pleasing looks of any driver on the market," we think this could be a more of a personal judgment call than fact. While in some ways modern and different, there are elements of the High Heat that detract from what it otherwise a very technologically advanced driver.
The bright blue crown was designed to stand out, but it should be noted that there are at least two similarly colored drivers that come from the factory in the same color from other companies. Still, based on anecdotal evidence alone, any driver with a colored crown will stand out in most Sunday groups. The raised "parabolic" crown bears a shape that we've seen before, but the fact that it is raised does set it apart. According to Knuth, this aids both in aerodynamic performance and in providing strength to the structure of the head.
This "parabolic" shape is repeated on the sole of the club, along with the chrome accents that match the face (more on this later). In addition, the sole is unusually flat (as is the leading edge), which may help with the occasional dropkick.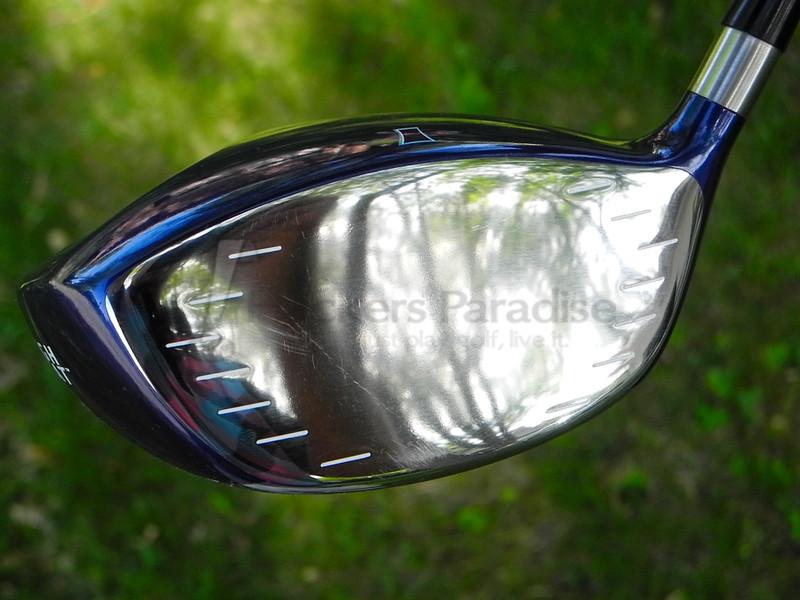 Compared to the standard brushed or black face we see on most modern drivers, the High Heat's polished mirror face is maybe its most unique visual feature. Aside from looking curiously cool, it does provide a distinctive, repeatable method of determining where one makes impact. The ball mark from each shot shows up easily on the face, yet wipes away quickly, allowing the user a visual point of reference for their impact location.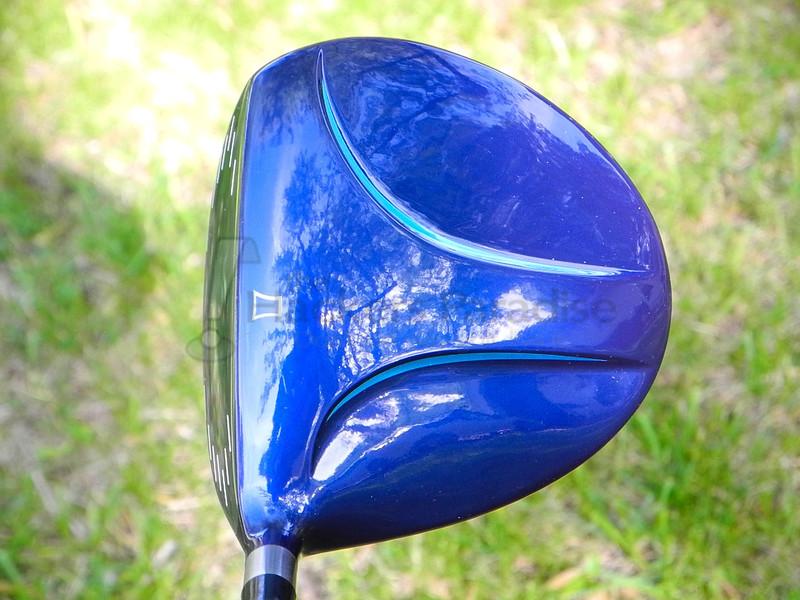 Still, even with the bold color, distinguishing geometry, and a face you can check your hair in, one aesthetic component of the High Heat stands out above the rest – the sound. Unfortunately, most people will likely consider it to detract from an otherwise solid product. With a combination of volume, hollowness, and high-pitched tones that are almost unmatched in 2015's crop of drivers, the High Heat produces a sound that won't be forgotten by those that encounter it. In ways, it's a throwback and it will likely be compared to some of the heavyweights of loudness from years past. Testing showed the overwhelming response from dozens of users seems to be that the High Heat's performance forgives the way it sounds at impact. However, it's an issue that we believe should go high on the list of potential improvements for future versions.
Performance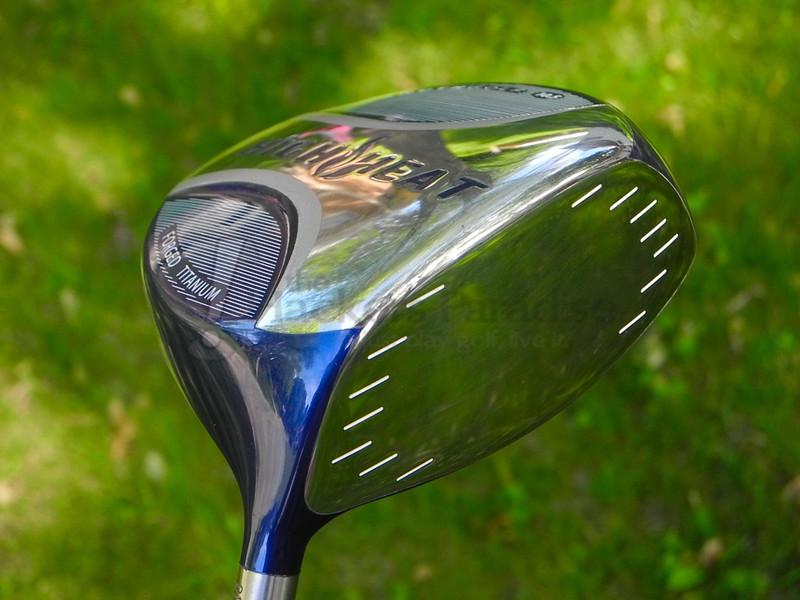 The High Heat was tested at 10.5° loft with the stiff flex Fujikura Pro 63 shaft. Testing was done on the driving range and the golf course by the reviewer and a variety of users of varying abilities.
Almost every bit of technology that Knuth highlights in their marketing material backs up their statement that the High Heat is designed for average golfers. Knuth believes that other companies focus too much effort on designing clubs for professionals, to the detriment of the rest of us. At its core, this is a high MOI, low CG driver that is built to narrow the divide between perfect and mediocre swings.
Testing on the launch monitor seemed to indicate that the High Heat lagged a bit behind in ball speed on perfect swings, though its combination of high launch angles and lower spin rates did mitigate that when it came to distance readings. The aforementioned combination allowed for competitive carry distances, along with above average roll out, meaning the High Heat was able to stay neck and neck with the industry's big names.
At 10.5° of loft, the High Heat wasn't the highest flying driver we've seen this year, but it had the potential to put the ball well up into the air. When coupled with a less-than-ideal angle of attack, the lower spin rates could help to produce shots on the lower end of the spectrum, though they ran out for what seemed like days. As a default however, the High Heat tested was easy to elevate to the mid-high range for an average swing speed. Those that struggle with low trajectory would likely find the 12° version to offer the best combination of height and distance.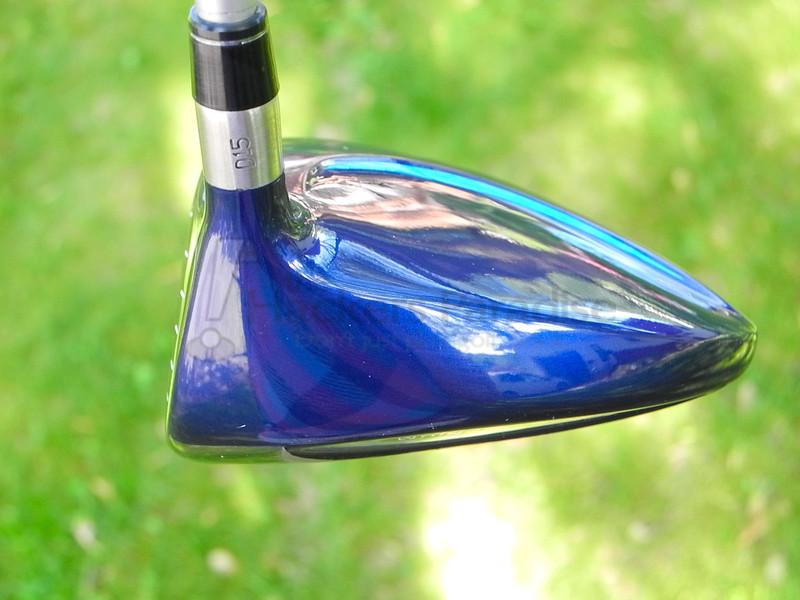 Where the High Heat seemed to really excel was in contact away from the center of the face.  This shouldn't be surprising based on how the driver is advertised, but it was enjoyable to see that it still managed to exceed expectations here. If we reviewed golf clubs in two words, they would be "Loud" and "Extremely Forgiving" with this driver (yes, we know that's three words). Shots low, high, and towards the toe were handled especially well, with heel shots appearing to lose the most distance (this can be user specific, by the way). Ball speeds tended to fall in a very narrow window, except for what would be called extreme misses.
Though it's hard to quantify a driver's ability to maintain tight dispersion of poor swings (due to the inherent variability of amateur swings), there did seem to be some credence to Knuth's claims that even mis-hits stayed relatively straight with the High Heat. Unless there were some serious path issues (creating high amounts of 'side spin'), shots on the toe for example were very unlikely to either push too far right or hook and run off the golf course.
Final Thoughts
In all, the High Heat, while lacking a big-brand name, performed exceedingly well when it came to combining distance, forgiveness, and dispersion. There are definite areas of potential improvement, but they seem to all be related to the looks and sound of the driver. If there was a way to modernize the looks and quiet down the sound without disturbing the performance, it's conceivable to say that it could be as close to a perfect driver for average golfers as you'll find. More information on the High Heat is available on Knuth Golf's website, www.knuthgolf.com.