It wasn't that long ago, that we were telling our readers about the eroding marketshare of the Bridgestone Golf brand. From 2nd to 4th in golf balls in just a few years left a lot of their fans asking questions. The company that was in front of golfers, talking to them, seemed like a distant memory. Yet back in June of last year, a returning face, in a new role seemed to light a spark. Dan Murphy returned to the company, as CEO of Bridgestone Golf.
Those that follow this website know that we caught up with him at the PGA Merchandise Show in January to ask specifically about returning and the convention in general. During that show, the energy was high, the people were smiling., and it made us ask,  was the brand back? That is not something that happens overnight, but we wanted more info.
As we walked into the doors of their headquarters in Covington, GA the vibe was already different. Greeted with smiles, rather than all business, you can tell instantly that the people in place believe in what they are doing.  Only time will tell if the changes being done are the right move, and ultimately that is up to the golfer to decide.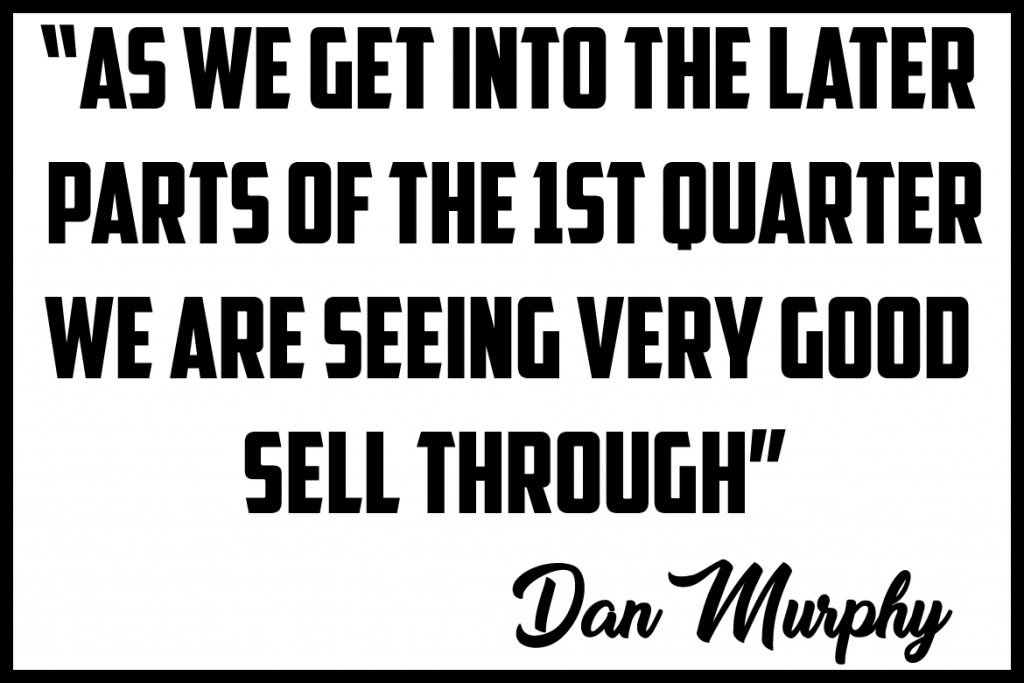 The company had always had an identity. The people behind the scenes had an enthusiasm for that identity. BALL FITTING. They talked about it frequently. Years of data collection used in research and development to help make products. Touching golfers physically in a way that made you feel important. A brand that wanted you to play a better product, even if it wasn't their own. Then it vanished, the identity that is. It was only about playing what others played, a message that was already being used by the industry as a whole.
We sat down with Dan Murphy for a candid conversation on not only the brand, but where they are going in the future.
The message is concise. The company wants to tell a story about ball fitting and do so with the best players in the world and the technology that the brand says is the best in golf. It wouldn't be fair to say that the only reason for erosion was just on them. During that same period of time, multiple companies made significant efforts to help raise their product lineups. Callaway brought the Chrome Soft lineup with the tagline, "The Ball that Changed the Ball" and has continued to bring a fresh approach to both products and messaging.
Blaming only Bridgestone for Bridgestone's losses would not only be unfair, it would be untrue. Yet during that downhill turn, the company was touting wins in sales, something that the core golfers picked up on relatively quickly. That all leads back to the present (and the future) and how the people in that office showed a side that we had not seen in a number of years. A positivity as a group. Goals that get met collectively as a team. Products that stand on their own and get people talking, and finally a tour staff that is incredibly visible.
As a group there is a belief that the brand is back. As a person listening to their thoughts on both the present and future, it would be hard to argue. Listening to Dan Murphy speak about the future makes you feel as though the clouds have parted and leaves a message that is both clear and concise again.