Several months ago, it was announced that Srixon had a new partnership coming with ASICS. The footwear enthusiasts have been waiting patiently and today two new models from Srixon/Cleveland/XXIO are being released. Welcome the GEL-COURSE Glide and GEL-COURSE Duo BOA.
"I'm excited to introduce ASICS golf footwear into the U.S. golf market with the GEL-COURSE GlideTM and GEL COURSE Duo BOA models," said Mike Powell, President of Sales and Marketing at Srixon/Cleveland Golf/XXIO. "ASICS is a huge global sports brand and widely recognized as the leader in performance footwear. They have a rich heritage of innovation and product quality, and align with our values as a company. These two models will appeal to golfers that enjoy an active and healthy outdoor lifestyle and love the performance and comfort that ASICS is famous for."
The popular running shoes that are known for comfort laid the ground work to deliver stand out performance. Our early testing both on course and range has shown that despite the athletic look, fantastic stability and traction.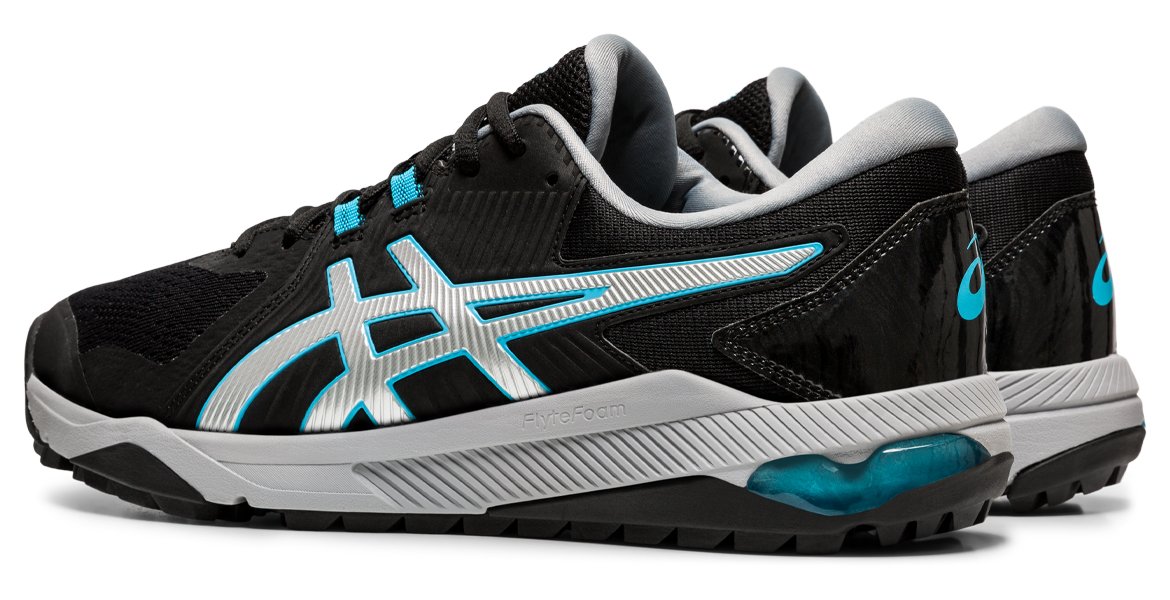 The GEL-COURSE DUO BOA model features the lacing system for precision and quickness. The ability to adjust with a quick turn dial makes them a natural for those that don't want to bother with laces. Turn the BOA knob to tighten and to "untie" it is a quick pull out. Adding to the features is waterproofing and comfort foam insoles that really feel fantastic. If you enjoy the fit of their running shoes, these should be high on your list. The sole has an aggressive grip pattern that you would normally see on a spikeless shoe. The GEL-COURSE DUO BOA however still features 7 spikes on them to offer tremendous traction.
Which leads into a great segue right into the GEL-COURSE Glide golf shoe. The same Ortholite foam that makes the comfort stand out is in place. The biggest difference being the waterproofing and of course, that this is a spikeless golf shoe. With that said, the sole still features an aggressive pattern that really offers outstanding traction in its class.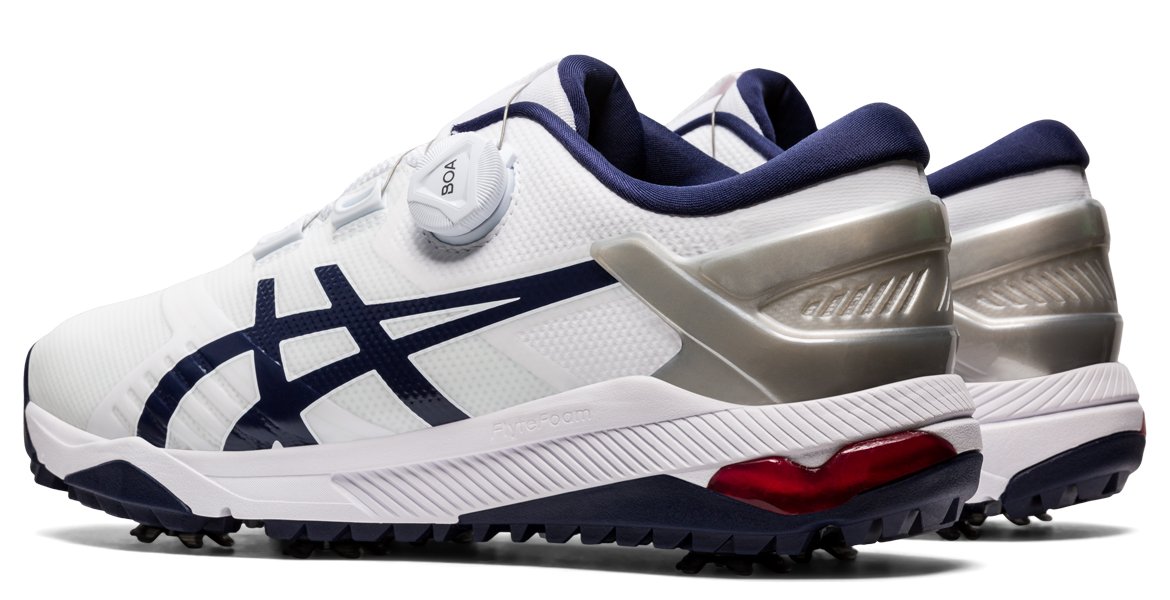 Finally, we want to touch on fit and sizing. For those that wear or have worn ASICS running shoes, the fit and sizing is identical. For those that don't, true to size in length and an enveloping feel around the toe bed. Heel support here might be best in class and so far, we are impressed with the initial offering from this partnership and look forward to more.
Color Options
The GEL-COURSE DUO BOA has three different color combinations. Black/Gunmetal, White/Peacoat, and Peacoat/Pure Silver.
The Men's GEL-COURSE Glide shoes come in four different color combinations: Black/Silver, White/Polar Shade, Polar Shade/Black, and ASICS Blue/White. The Women's Gel Course Glide shoes come in two different color options: Metropolis/White and Orchid/White.
The Details
In Stores: Today
Cost: $179 for GEL-COURSE DUO BOA and $129 for GEL-COURSE Glide
What are your thoughts on the new Srixon shoes by ASICS? Drop a comment below on the looks or join the conversation right now in the THP Forum on these shoes here.