Wilson Staff is set to debut their newest line of equipment called Launch Pad. Featuring a full family of products, we will break them down individually below, kicking it off with one that is already in the hands of some forum members, the Launch Pad irons.
The hybrid iron has been gaining popularity since the Cleveland Altitude set a handful of years ago. For a while, there was only one option, but this year alone, we have seen sets from Cleveland and Cobra and today the launch of a new set from Wilson Staff.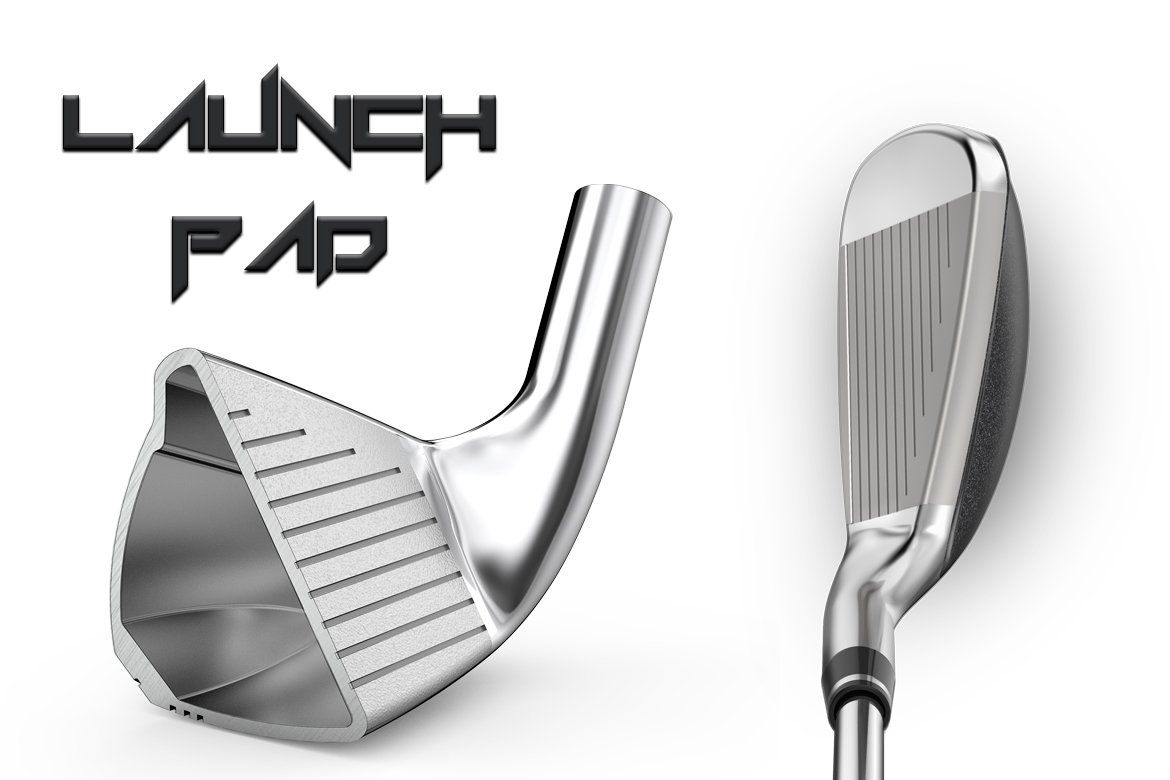 "The Launch Pad Irons will give game-improvement golfers confidence over every shot," said Jon Pergande, Manager of Golf Club Innovation. "Keeping the everyday player in mind, our test results show the Launch Pad sole reduces fat shots by 73%, enabling players to attack the course with more confidence."
Hollow body construction offers a lot of room to work with for engineers in creation. The result is a thin face for faster ball speed across a larger area of the face, and weight low and deep to promote high launch. Combine that with a larger sole design and you have an iron that is extremely easy to hit and offers more lateral forgiveness in terms of speed across the face.
When most think of a hybrid iron, they immediately dismiss them as heavily offset in design, but the Launch Pad sets up fairly neutral by contrast. Clean lines hide any sort of bulk of the body of the head at setup, especially in the scoring clubs and give a sort of confidence. The images in the pictures show the top line having a satin finish to keep glare away, although the production sets we received for testing have the entire top line chrome.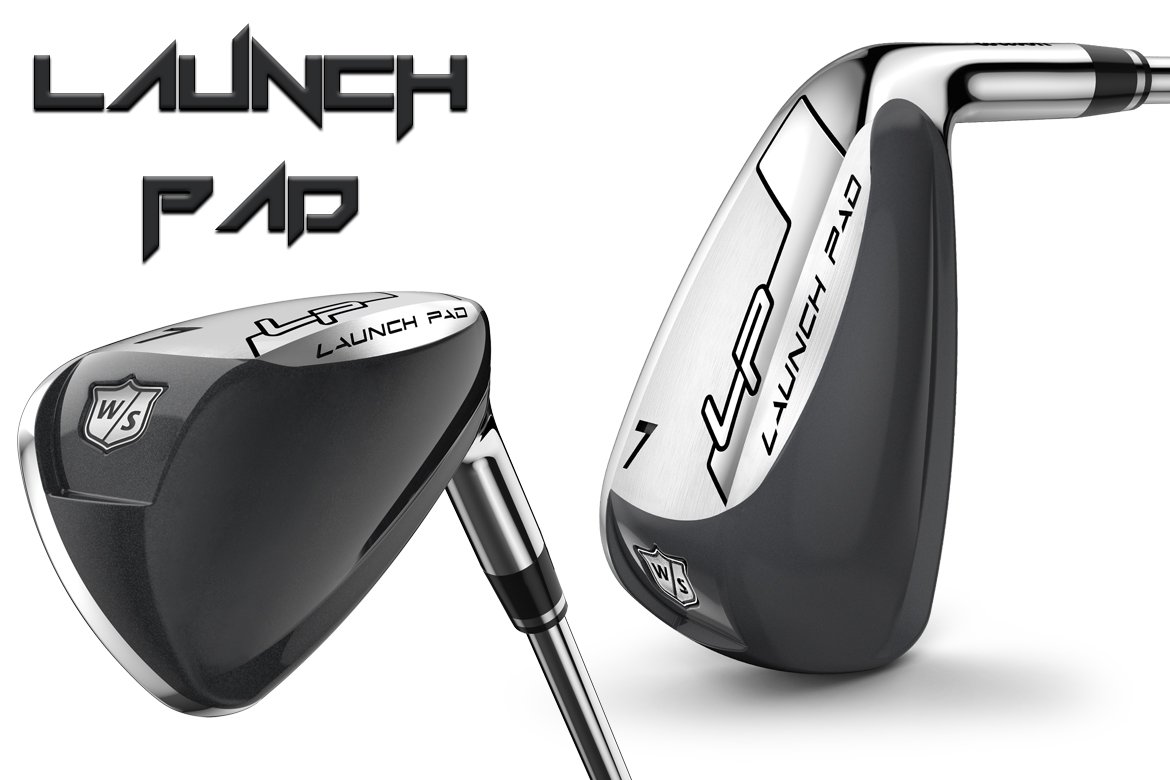 The clubs feature a glossy dark gray finish with chrome and satin accents and the iconic W/S shield indented slightly into the toe of each club. The overall package is classy, as much as an iron in this class can be. Paired with the KBS Tour 80 shaft, which is also designed for elevating launch, the clubs offer a confidence that screams "Ball Go Far and High". This proved correct on the course.
The shots produced a nice high ball flight with low spin that gave us very good carry distance. Instead of just telling you how they played out, we put them in the hands of THP Forum members who have been testing them for over a month and you can read their reviews here.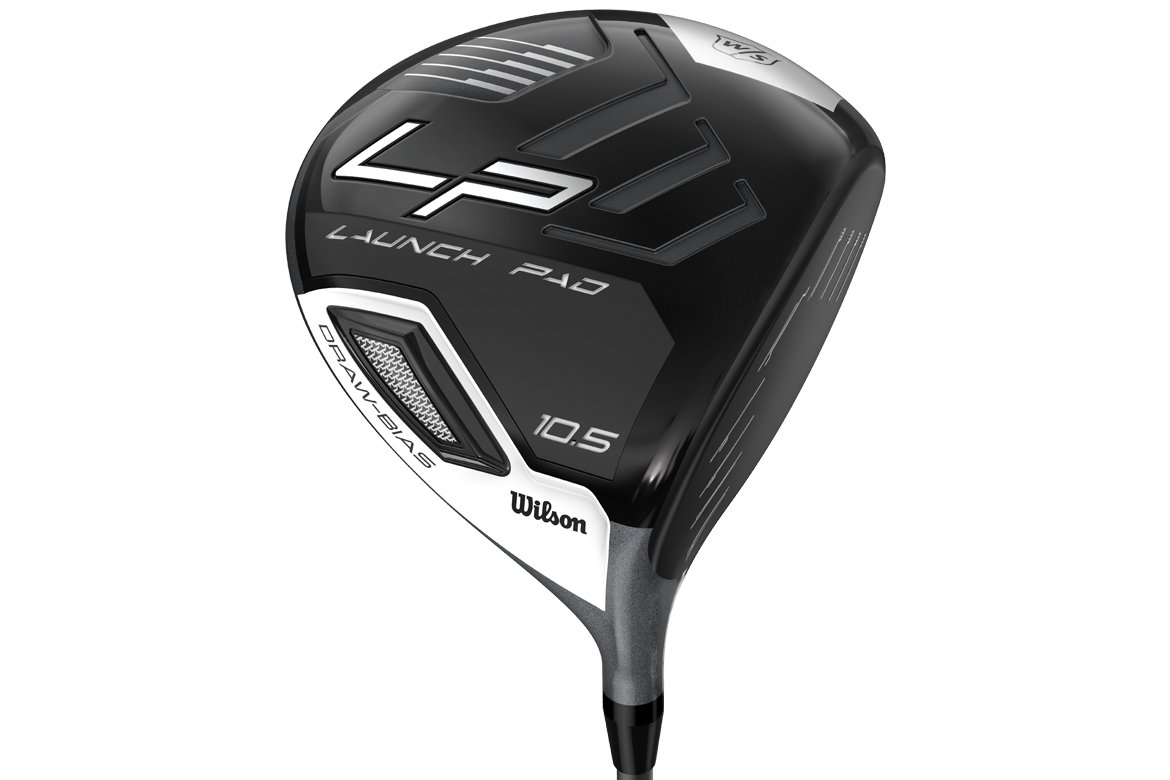 The Launch Pad driver is all about two things: Getting the ball up in the air, and hitting it far. Wilson Staff accomplished this first by combining a light weight head with a lighter shaft to create an overall design that should be fast. The second part of the equation is a bit more complex. Despite minimal offset, the Launch Pad has 13 grams of weight hidden in the sole of the club that promotes face closure and draw bias.
Early testing showed a golf ball that did both of these things well. Rising ball flight at initial impact was a full 1.5 degrees higher than the Cortex we tested it against and overall produced some very good golf shots. A quick note on the forgiveness showed that laterally, the face handled misses extremely well. Both heel and toe side produced similar ball speed to center contact.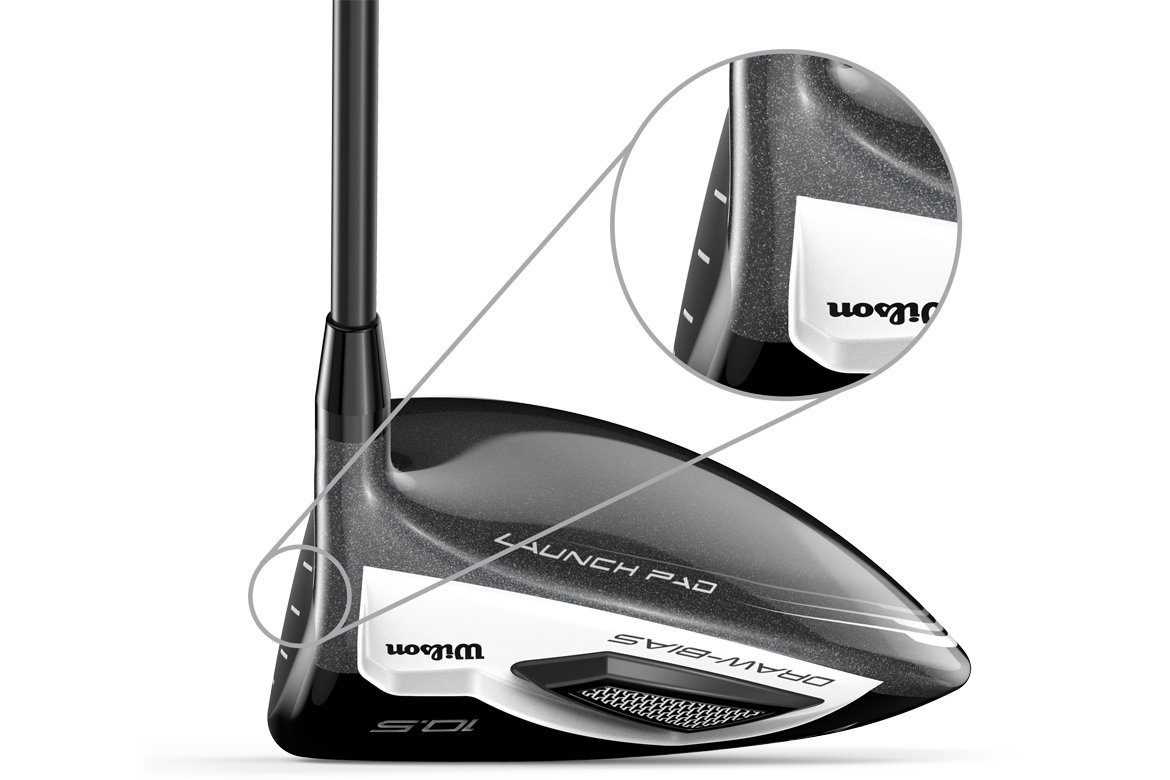 Switching gears from the driver, Wilson Staff has one club coming to Launch Pad that immediately caught our eye. The FY Club. Over a decade ago, the company released a club called the FYBrid and it was an internet darling on forums like the Hackers Paradise due to its ease of use and versatility. While some could argue that it was overshadowed by the Adams Super Hybrid, nobody could argue that those who tested it, loved it.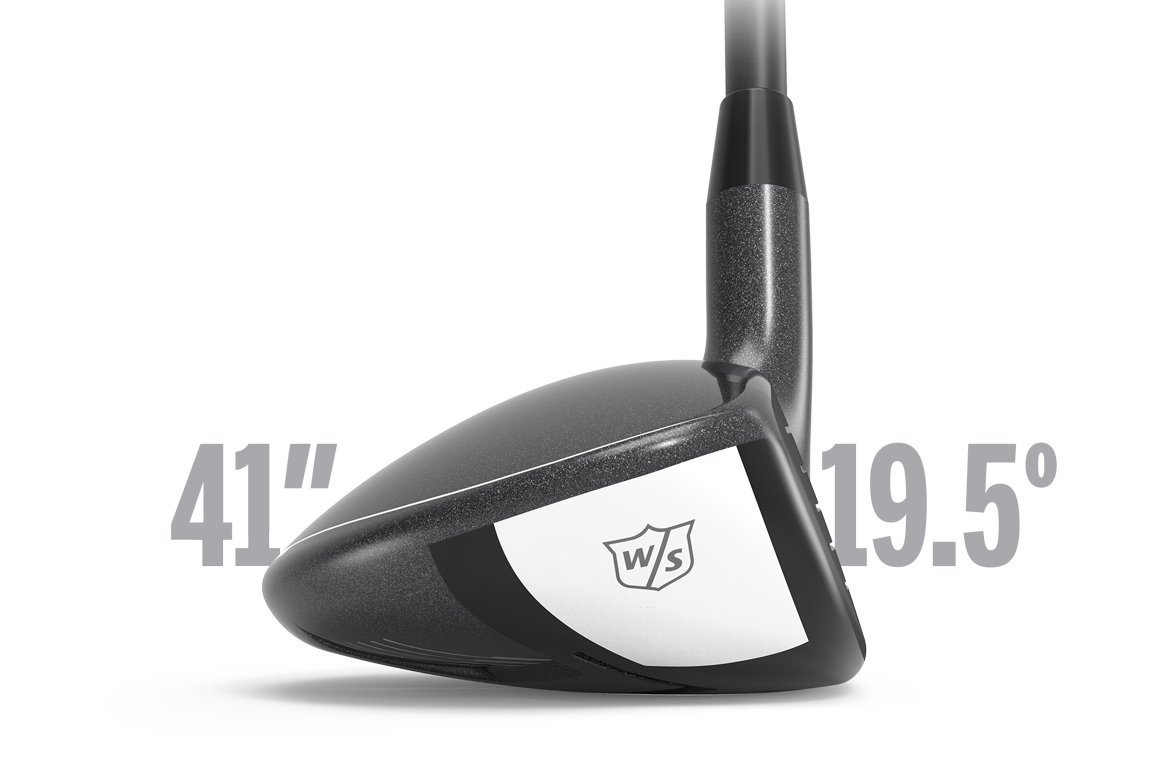 Today, the Launch Pad FY is back and comes in with a loft of 19.5 degrees and a length of 41 inches. Wilson's internal testing showed that this was the easiest to hit combination of loft and length for golfers with a handicap of 10 or higher. What is it? Think hybrid meets fairway wood in a package that is extremely versatile and easy to hit. Following a similar design to the driver, the light weight package featured the UST Mamiya Helium Black shaft that while light weight, is quite stable in design. Weight is placed in the heel area once again to promote a slight draw through face closure, rather than adding a large amount of offset, which can cause issues for some at setup.
The FY might be the star of the show. Easy to launch, with fantastic distance and forgiveness around the entire face of the club. If you struggle with fairway woods, but are looking for something with similar distance, this new addition to Launch Pad should be something you try.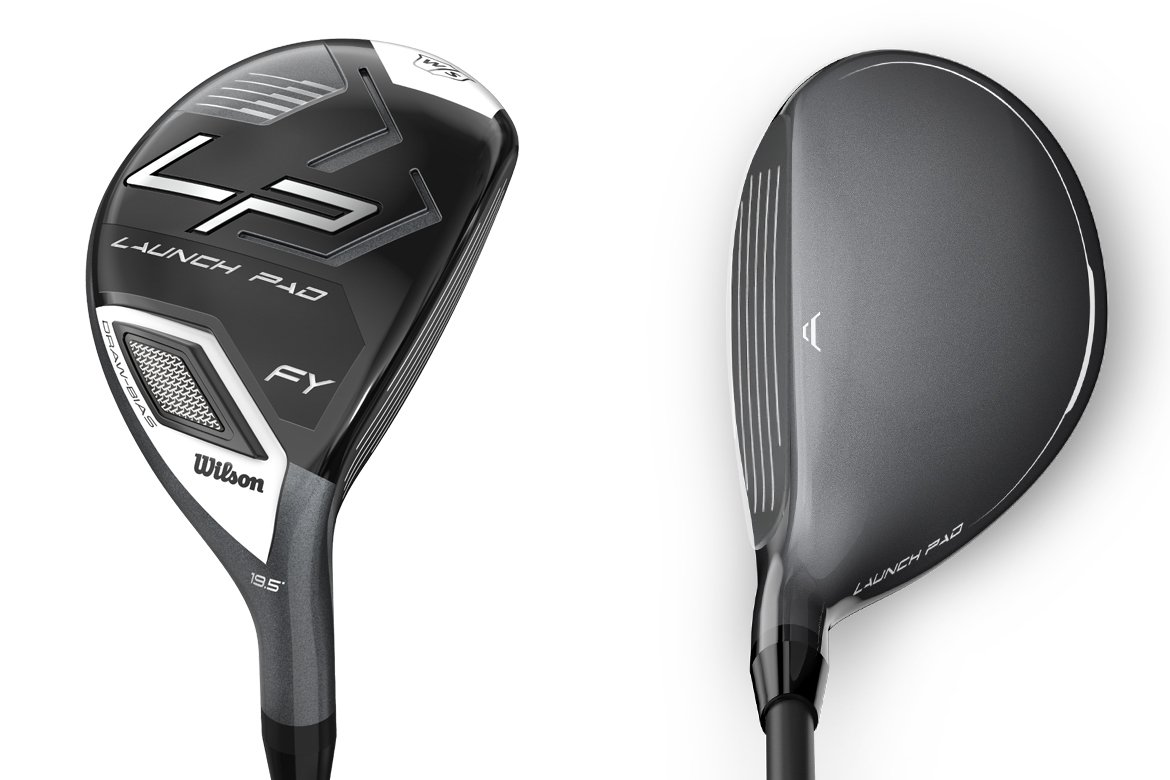 The Wilson Staff Launch Pad lineup has a full family of metal woods and we will have more coming on each and every club soon in the THP Forum here. Follow along with the reviews of regular golfers that have them in play now and are updating the thread starting today.
The Details
Cost: Driver – $299, FW – $199, FY – $179 and Irons $799
Shafts: UST Mamiya Helium Black in metal woods. KBS Tour 80 or UST Mamiya Recoil 460