It is springtime, and up here in the Northern portion of the United States that means golf season is finally here. After spending months reading about all the new equipment on the market, the itch to add something to the bag is certainly there and needs to be scratched. While it's easy to be seduced by a new driver or a new driver shaft, what about an addition that can revamp the bottom part of the bag? Nippon has seen their shaft lineup gain more exposure on tour, even being in the bag of some recent major champions. Well, in honor of a major championship victory in 2017, they have a special release in store for their Modus 3 wedge lineup.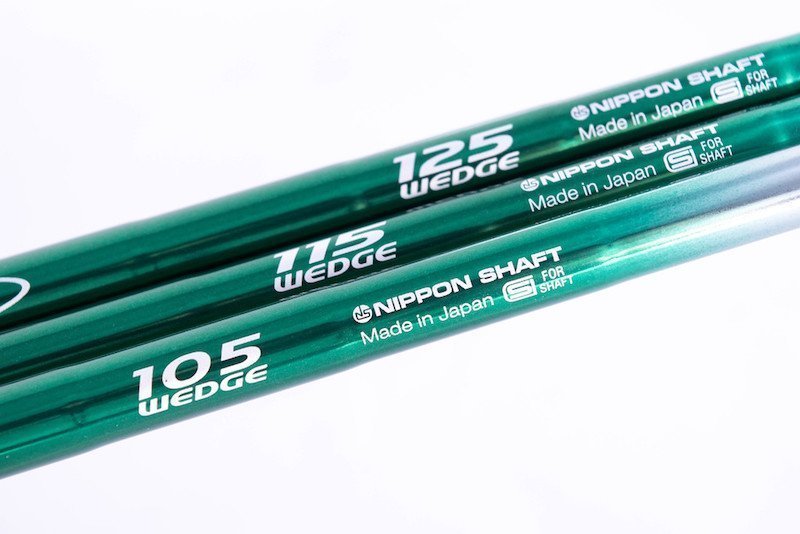 Going Green
Something fun that Nippon has been doing in recent years is adding some custom limited edition colors to their lineup. In 2017 they released a custom blue finish in honor of their shafts being in the bag of the 2016 Open Championship winner, Henrik Stenson. As is customary with The Masters being right around the corner, we start to see companies produce many items that signify the year's first major championship. It just so happens that the Modus 3 shafts were in the bag to help Sergio Garcia capture his first major in dramatic fashion, and in honor of that victory Nippon has decided to add their own touch of green into their collection.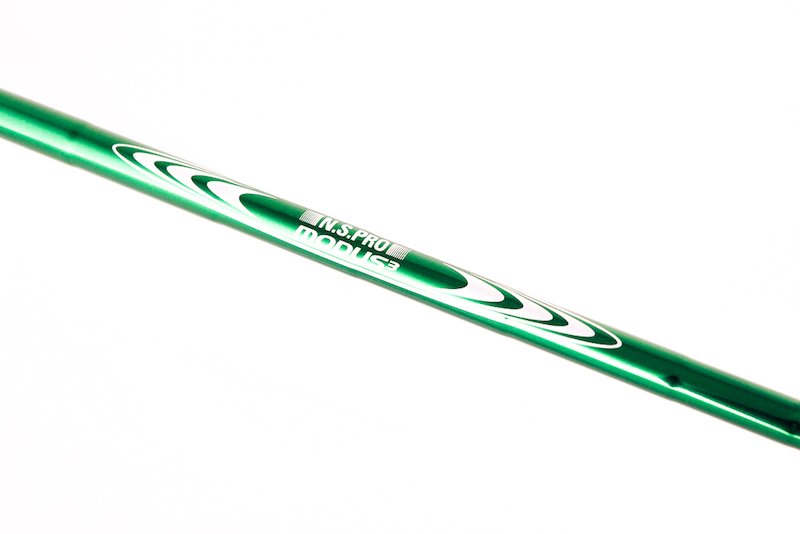 This special offering of the "Green Edition" Modus3 wedge shafts are available in all three weight classes that make up this shaft lineup. Those weight ranges are 105, 115, and 125. As part of the limited edition classification, Nippon has made only 3,000 of these green shafts in each weight class. With the popularity of The Masters and the ever growing reputation of Nippon shafts, these are set to be a pretty desired item. Not to be overlooked, when these get pulled out of the bag they will instantly get some attention drawn to them because of how good the shade of green suits them.
Specs 
| | | | | | | | | |
| --- | --- | --- | --- | --- | --- | --- | --- | --- |
| Shaft | Flex | Length | Weight | Balance Point (%) | Torque | Kick Point | Butt Diameter | Tip Diameter |
| N.S Pro Modus 3 Wedge 105 | Wedge | 37" | 111 grams | 51.7 | 1.6 | Middle | .600" | .355" |
| N.S Pro Modus 3 Wedge 115 | Wedge | 37" | 122 grams | 52.3 | 1.5 | Middle | .600" | .355" |
| N.S Pro Modus 3 Wedge 125 | Wedge | 37" | 133 grams | 51.8 | 1.3 | Middle | .600" | .355" |
Performance
As part of the testing process, these three Modus 3 Wedge shafts were installed in a set of Cleveland RTX 3 wedges. These wedges were chosen because there is a high level of familiarity with how they perform in terms of ball flight as well as feel. Installed in the 50, was the 105, while the 54 and 58 were paired with the 115 and 125 respectively.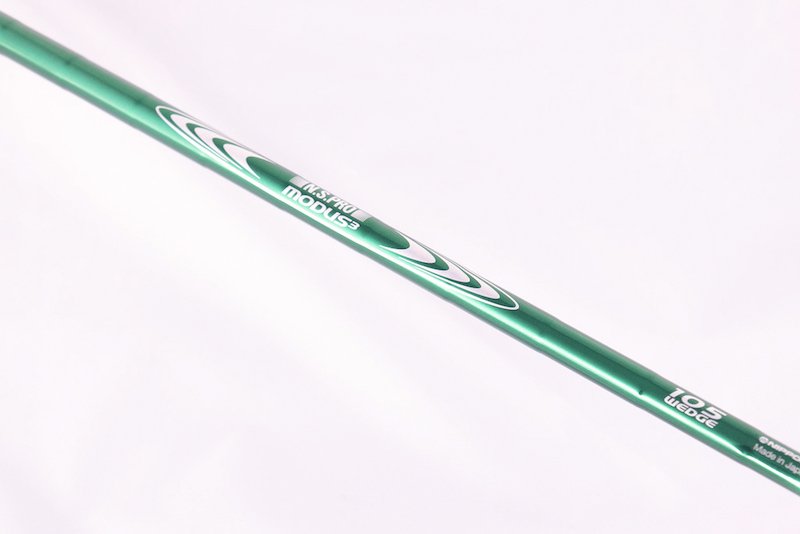 Anyone who has played Modus 3 shafts will agree that they offer a nice smooth feel, which is certainly something that is not found in every steel shaft on the market. In my own personal experiences, they have provided me with great feel throughout my irons, while maintaining consistency in terms of ball flight and shot shape. Perhaps everyone has had an experience where a shaft with great feel just doesn't meet certain performance expectations, well for me, the Modus 3 irons shafts have hit on both of those marks. Alas, this article is not about the iron shafts, but instead the wedge shafts that are built on the same platform. The reason for a bit of backstory is because these wedge shafts provided that same feeling in the wedges that was provided in the irons.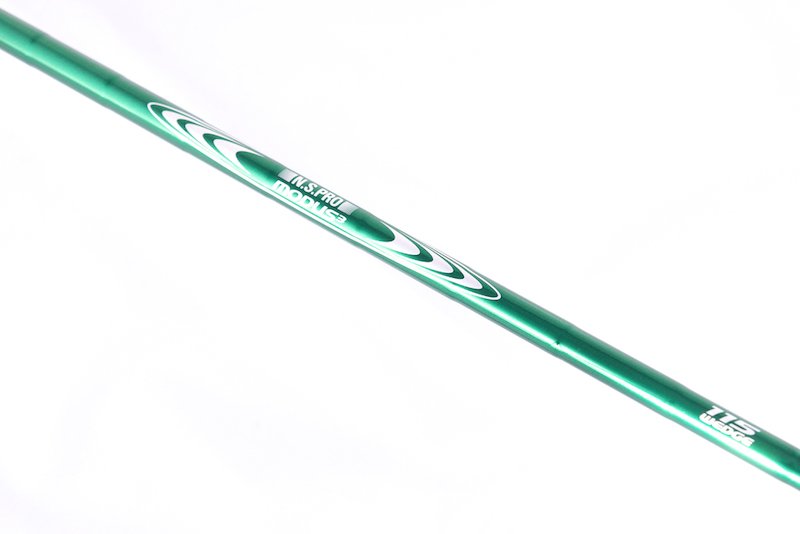 Earlier it was mentioned that the 105 shaft was installed in a gap wedge. By doing so it offered a seamless transition from a Mizuno iron set that also utilizes Modus 105 shafts. With this wedge being used primarily for full swings, the results made this club a perfect extension in every way. There was a unified feel, but better yet, an in-line performance aspect in terms of flight and control that should prove to be very useful on the course. As someone who has extended their iron shafts into their wedges in the past, this provided an incredibly comfortable experience.
Going higher in weight in this instance also meant going higher in loft. Adding 11-grams of actual weight, the change to the feel of the 54 wedge was not all that noticeable. When jumping to the 58 wedge paired with the Modus 3 125, which actually weighs in at 133 grams, the feel difference was more noticeable. I can't say if the difference was all because of the weight, but the shaft felt a bit stiffer. This slight alteration in feel is something that was much more evident when the swing was longer, but where it seemed to shine was on those longer pitch shots. Both the 115 and 125 were in clubs that are heavily used for those nasty shots in that 35-70-yard range. With a slightly lower launch angle, these two shafts really delivered in the area of control. Being able to effortlessly flight higher lofted wedges is something that will certainly pay dividends on the course when facing a variety of shots to both difficult and accessible pin locations.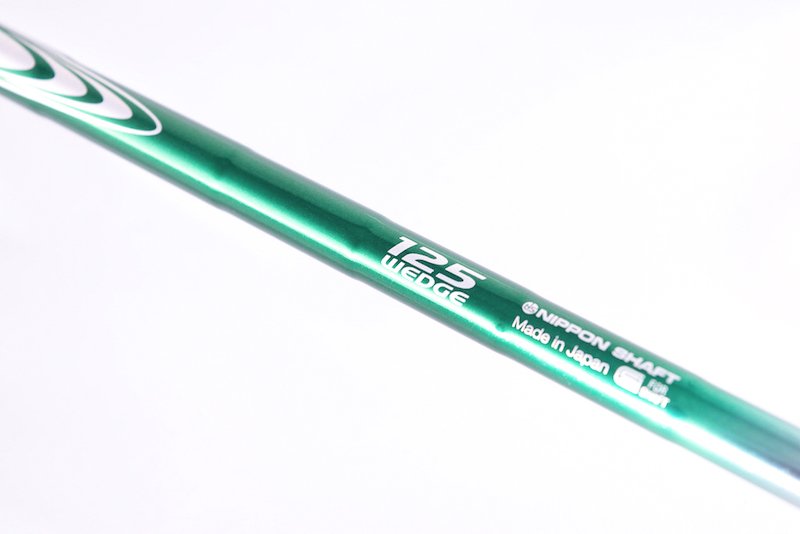 Conclusion
Wedge shaft selection is something that many might overlook. Instead of looking for a certain feel, weight, or performance standard, they instead just go with what is currently installed and available off the rack. Finding the right shaft that is going to help provide extra confidence and feel on those touch shots that can make or break a good round is something that is well worth researching. Nippon Modus 3 wedge shafts are available in their standard chrome with a red label, but for those who want to own something limited that looks incredible take a look at these Green Edition shafts. These shafts hit the market on April 5th, and for those who are interested, I would advise you to act fast because 3,000 units can go rather quickly. More information on these shafts as well as their entire lineup can be found at www.nipponshaft.com.