Limited releases and special editions are fun and today Odyssey is launching their new Highway 101 putter line. These new flat sticks pay homage to the hot bed of golf design, Carlsbad, CA.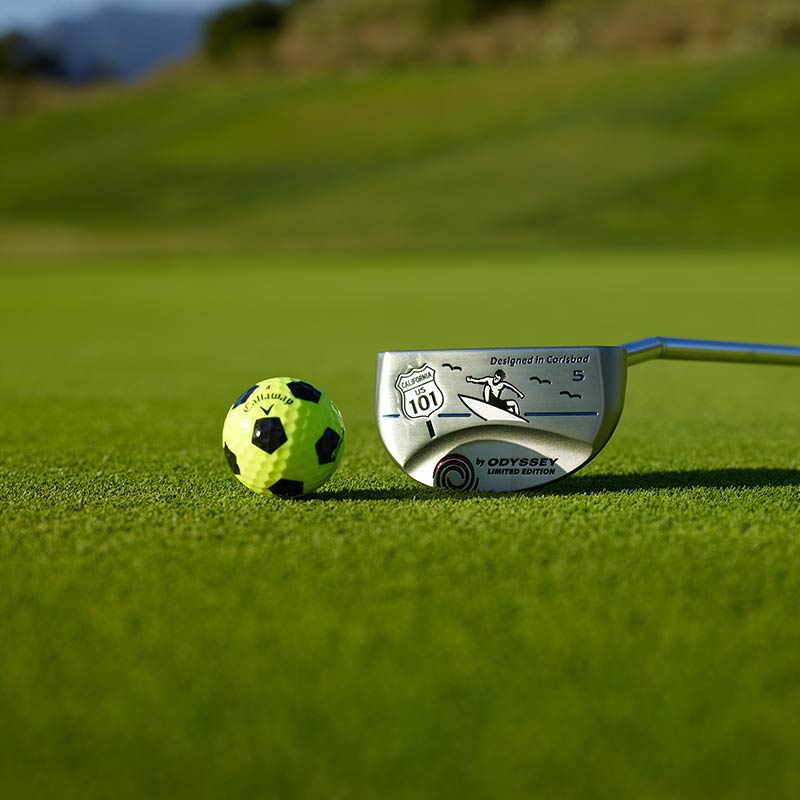 The aesthetic design is a tribute to the 101, and the technology pays off Odyssey's heritage of continuous innovation. The key highlight is the latest insert technology that they call the Sound Chamber. Behind the 17-4 stainless steel insert with our patented Metal-X pattern is a uniquely engineered chamber, specifically designed to allow resonation that provides a crisp sound and feel at impact.
Click here to see the rest of the pictures on the THP Forum.