The G400 lineup for PING was easily its most well rounded, accepted, and even lauded release cycle in some time. The biggest part of that was obviously the drivers, with all four versions garnering a crazy amount of buzz even to this day. Among that, the G400 hybrid quietly gained a following, though it didn't necessarily offer the neutral flight or ball speeds that others did. With the G410 Hybrids, PING swung for the fences, and based on my time with the 22° 4-Hybrid, they nailed it.
Quick Take
The vaunted triple thread of hybrid wants: Launch, spin, and ball-speed. Add in adjustability, well thought out 'flat' setting options, and an ever so slightly larger footprint than its predecessor, you get a hybrid that could fit a lot of golfers.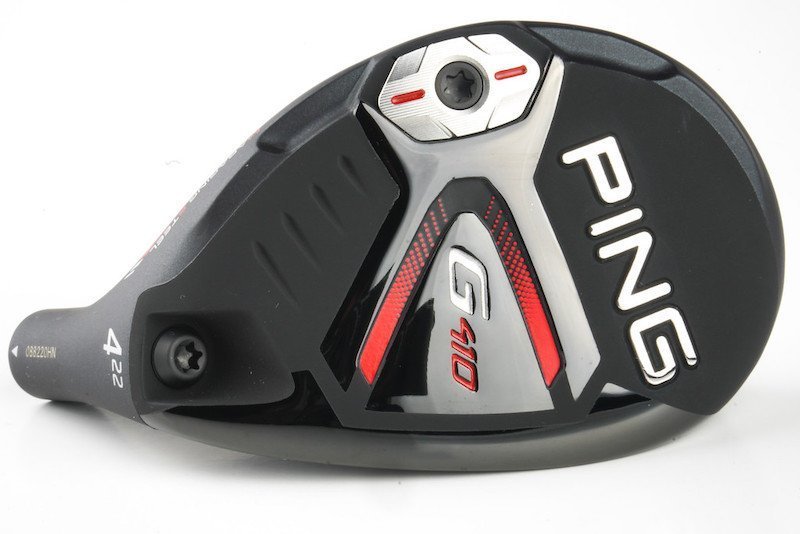 PING G410 Hybrid
It's safe to say by now that PING has its 'look' down to a science. Because of Turbulators, they're among the most easily recognizable clubs out there. Though the driver got some new tweaks to its look, the G410 hybrid is much more familiar. Simple yet clean matte finish, no alignment aid, and four turbulators that serve more as an alternate alignment system than anything else.
The footprint here is a bit bigger than the G400, but it's more from necessity than anything else with the addition of adjustability via the companies new eight setting adapter. The rest of the package is finished with the red accents on the sole, which I'm still a bit indifferent to because the G400's scheme was so good, but red catches eyes. More than that, on the sole you still get a clean-cut look at where the weight is placed in this head and just what you can expect that to accomplish.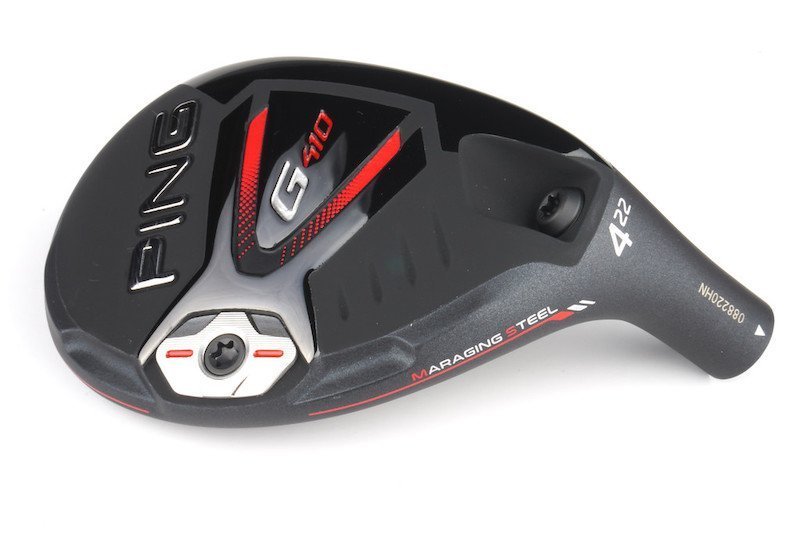 The G410 sits neutral to my eye while the Turbulators (still a funny word to say or type even after all these years) do frame/align the ball well, and there is nothing about it at address, even with its footprint, that screams hook. The big concern with hybrids is always that draw bias, particularly among better players as the fear of that hard hook is real. The big reason for that is how upright hybrids can be at times, well PING has a simple solution for that now. With the addition of adjustability into the head so too comes a "Flat" setting meant to relieve some of that upright lie by up to 3°.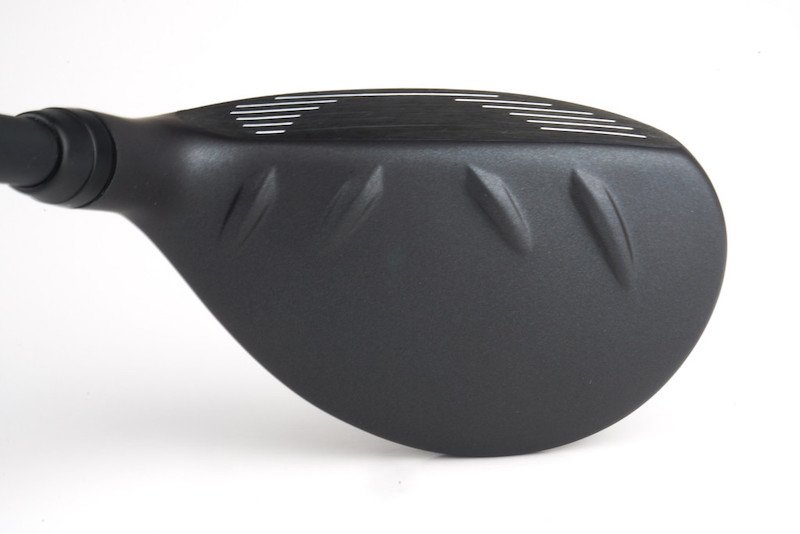 At impact, the G410 is better than I expected, it's not "tingy" (super technical term), but there also isn't the overly muted "crack" that I have experienced from a few hybrids lately. A legitimate feel/sound of power emanated through impact for me. The sound does change a little more than I expected on misses which will give the feedback some seek, and most don't necessarily expect from the G-Series. There is a larger sensation of speed here from a PING hybrid than I have experienced in a while.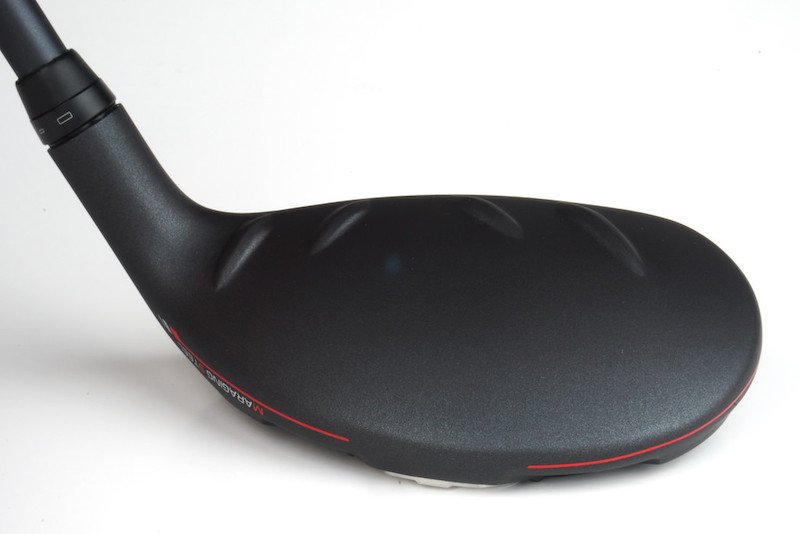 The 22° 4-Hybrid I tested came with the stock Alta CB shaft in stiff flex, as a stronger swinger there is always a level of concern for me with certain setups, and this was one, but it held up surprisingly well. I know that PING has had some measured inconsistencies in some of their "branded" shafts, but this is a case where I think they got it right, of course fit matters and your mileage may vary. Going back to the ball-flight, in standard settings I did see a trend of more right to left movement from the club, but even with a couple outliers in the samples I didn't see anything that would make me label it hooky. The adjustment to the "flat" setting though, as simple and non-revolutionary as that concept may seem, was a game changer for me in terms of flight, setup, and confidence. At that point, the right to left was tamed even more and the slightly flatter lie seemed to let me mentally let loose on the club. The data sets that I have included should back those findings up well.  I recorded each in the 22° loft setting (one standard, one flat) on the Foresight GC2 and that is included below.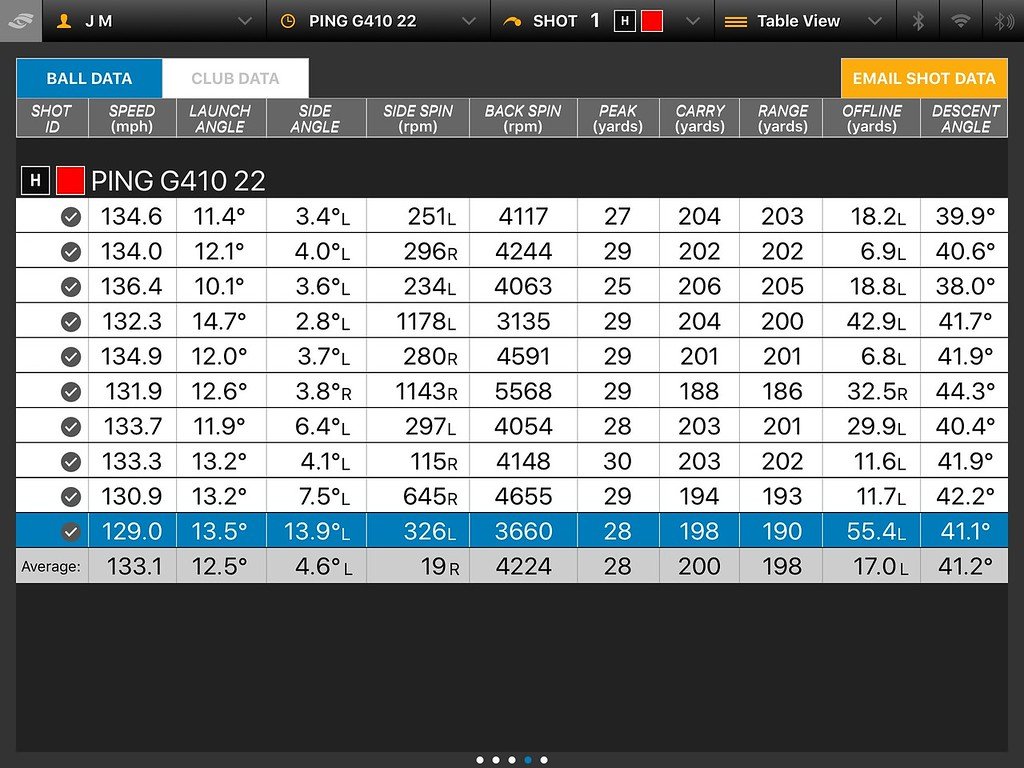 The rest of the story that the Foresight captures show, is that the G410 offered me ample launch (for my swing speed), averaging 12.5° and a peak height average of 30 yards. Additionally, the spin isn't bottomed out like so many of the hybrids on the market now, depending on the setting I saw from 4200-4400 RPM on average, good enough to hit into and hold greens at the peak and descent I saw on the course. The biggest piece  for me is that the ball speed was surprising, and for a swing just removed from winter I was extremely happy to see numbers 2-3 MPH higher than I saw with the G400. Bottom line, the G410 offers the potential of the hybrid trifecta, launch, spin, and speed.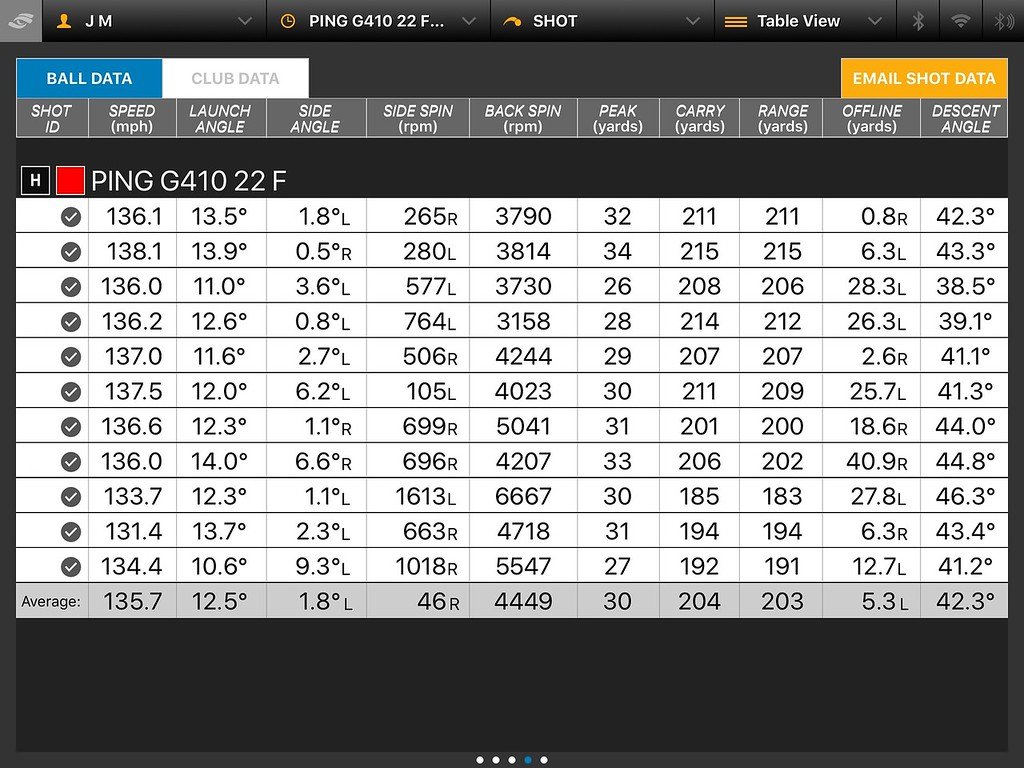 Entering this one, I openly admit I expected little, but walked away with a lot to digest. Clearly, what works for me, may not for you, but with the G410 I truly believe there is a wide fitting margin in play given the data and performance I saw. This year, I don't think that this hybrid will sit in the shadows for too long, it's simple, effective, and versatile.
The Details
In Stores: Now
Cost: $249.99
Lofts: 17°, 19°, 22°, 26°, 30°
Adjustability: +/- 1.5° (+/1 1° in Flat Settings)
Length: 39.75" (4-Hybrid)
Shaft: PING Alta CB 70 Red (SR, R, S, X)
You can find this club at retailers across the nation and online, including at Budget Golf where THP readers can use a coupon code to receive 15% off (see code at the top right of this article).