The company better known for their performance tracking is venturing into a new area of course management. Following up on the debut of the V3 Smart Watch, the Shot Scope PRO L1 Laser Rangefinder is here.
While the price may be super attractive (more on that below) The PRO L1 is not lacking features or quality. Featuring a Precision Clear lens that allows you to switch between color options of red or black for better optics. Six times magnification and range of nearly 900 yards, the Shot Scope PRO L1 allows golfers to hit just about anything on the course within sight.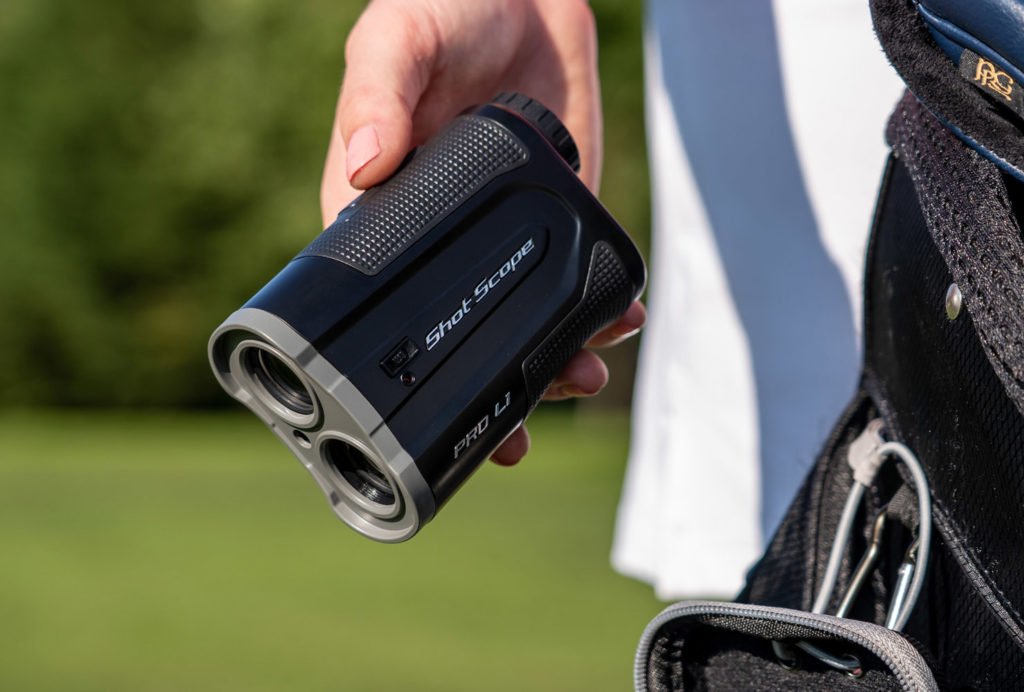 The handle has a cleverly placed grip patch that works well for gripping in all conditions, but the device is also water-resistant making it all weather/conditions playable.
"This is an exciting time for our company," said David Hunter, CEO, Shot Scope. "Following the successful launch of the PRO L1 in Europe, we are now introducing this innovation in the United States. "While this is our first rangefinder product, golfers can expect what they have come to know from Shot Scope over the past number of years. They will get the ultimate in performance and accuracy, at an affordable cost. We are extremely proud of the technology in this rangefinder."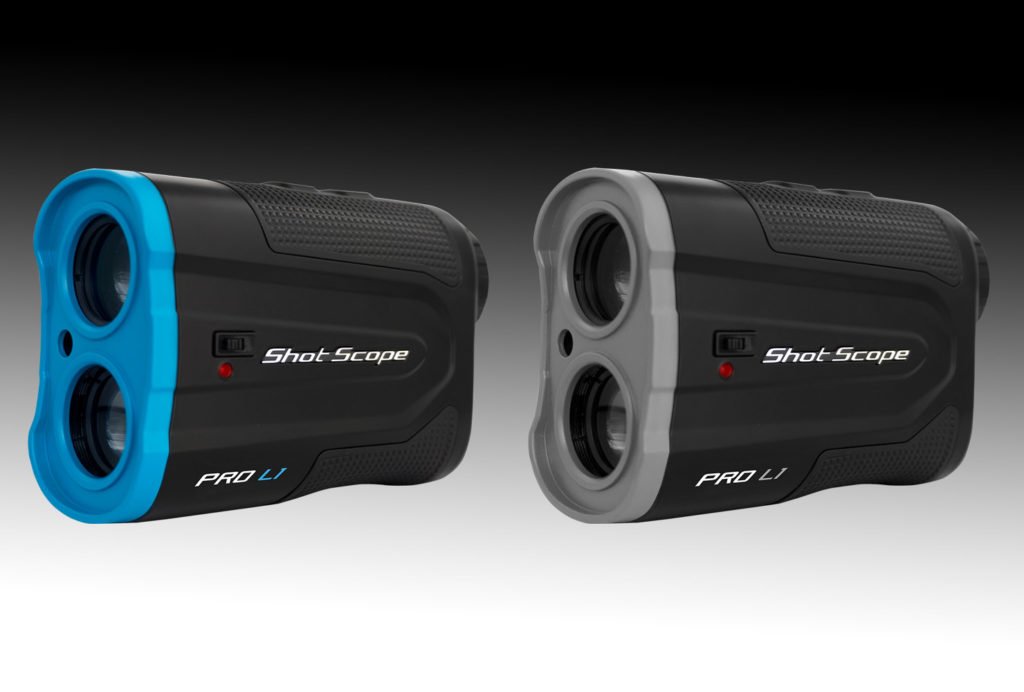 Upon opening the box you will find the Shot Scope PRO L1 device (obviously), along with a pretty nice carrying case, cleaning cloth and replacement battery. It also comes with a lanyard, but I still haven't found anybody that uses them. Along with some paper work including your full 12 month warranty.
Two color options exist (blue or gray), where the end of the device meets the black body.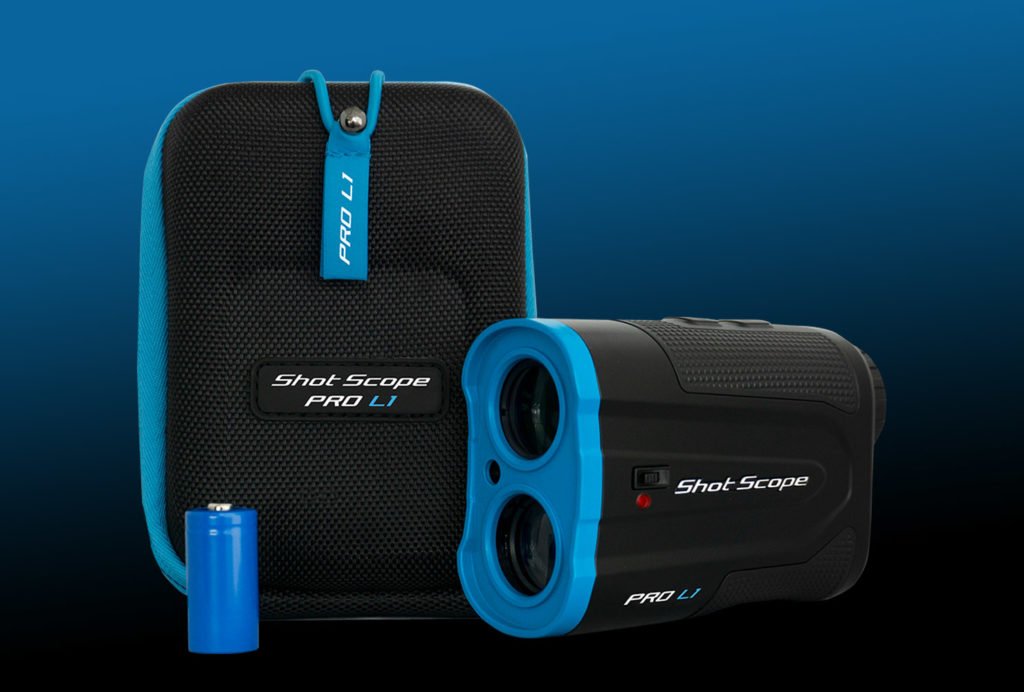 As just mentioned, the laser comes in either blue or gray, and is available now at many of the retail stores around the country or directly from www.shotscope.com. At a cost of $199, it makes this one pretty darn attractive.