Though others have tried, and continue to try, the direct to consumer approach when it comes to golf balls, no-one has done it with the vim and vigor of Snell Golf. Not only have they established a foothold as possibly the best value in golf balls, they haven't stopped in their quest to continue growing on their terms. Unlike so many companies out there, when consumers speak, Snell listens, and for 2018 Dean Snell and company are evolving their tour caliber golf balls by taking the MTB (My Tour Ball) and splitting it into the new MTB-Black and MTB-Red.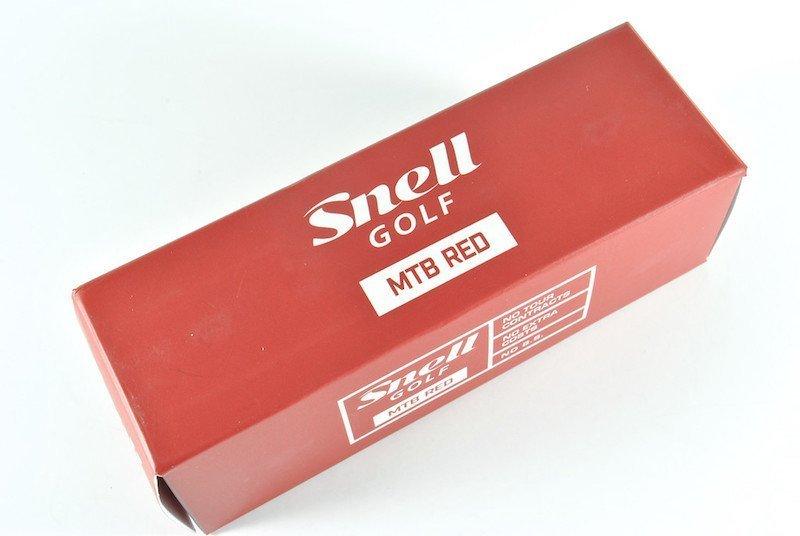 Though the Black is very much akin to the original MTB, the new Red is something else altogether and THP was able to get them in hand, and on the course.
Snell MTB RED – Company Outline:
4-piece construction with 338 dimple pattern
Urethane cover providing short game control, excellent feel and durability
NEW inner mantle layer increasing spin on short irons for approach shots
Our Dual-Feel Technology, providing a bit firmer feel on longer shots while continuing MTB's soft feel on short shots.
The Story:
Since the release of the original MTB, Snell has been peppered with questions and requests of if/when they would be releasing a ball that offers more spin in the iron to scoring club range and the message was always that it was something they would look into. Well, in 2018, here we are. The MTB-Red is just that golf ball that consumers have been clamoring for, and the actual statement on it (which is on every box) is below:
"The MTB RED provides a firmer feel on driver and long irons for responsive feedback, while adding an additional spin control layer to enhance mid & short iron play. All while continuing MTB's soft feel on short irons and around the green for better control in the scoring zone."
Basically, the Red is everything that the golfers out there, like this reviewer, who prefer golf balls like the B330-S/Tour B-XS or ProV1x have asked for. While it isn't going to be a golf ball that fits everyone, neither was the MTB so now Snell has hedged their bets by giving golfers options to find what does work for them under the ingenious and affordable D2C umbrella that has cemented the company on the map.
Performance:
Getting the new MTB-Red in for review was exciting because as someone who has played the MTB, this new ball on paper addresses all of the things he hoped it would. To see what translated from paper to performance testing was done in practice and on course with the Foresight GC2 launch monitor in use throughout the review process.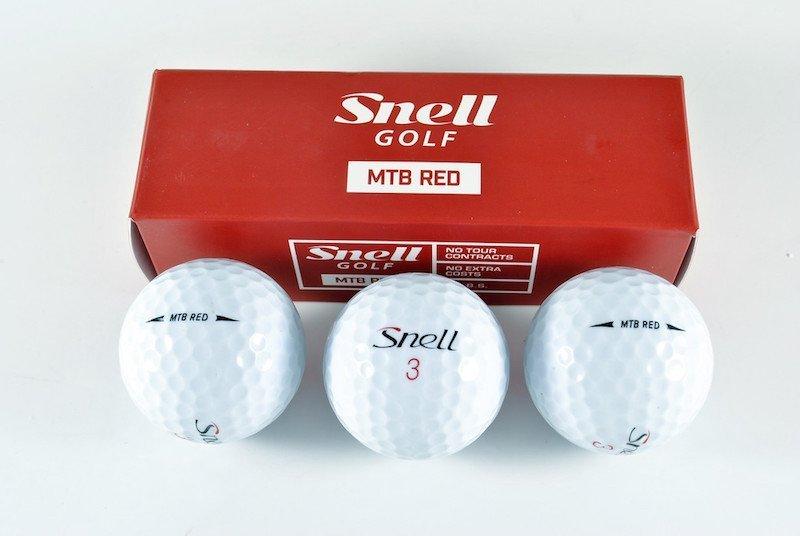 Before getting into the data, first it's important to touch on the self-perceptible aspect of the MTB-Red: Feel. Snell discusses the Red being a bit firmer in feel with the driver and long irons, and when hit next to the original MTB this was accurate. It isn't anything harsh, but just that sensation of a little more resistance to compress. Where the shorter part of the bag goes, the firmness wasn't as perceptible which when one thinks about it is a bit confusing. But, really getting down and into a full wedge or even playing a delicate little chip there was nothing in the feel of the Red that would cause any concern or hesitation.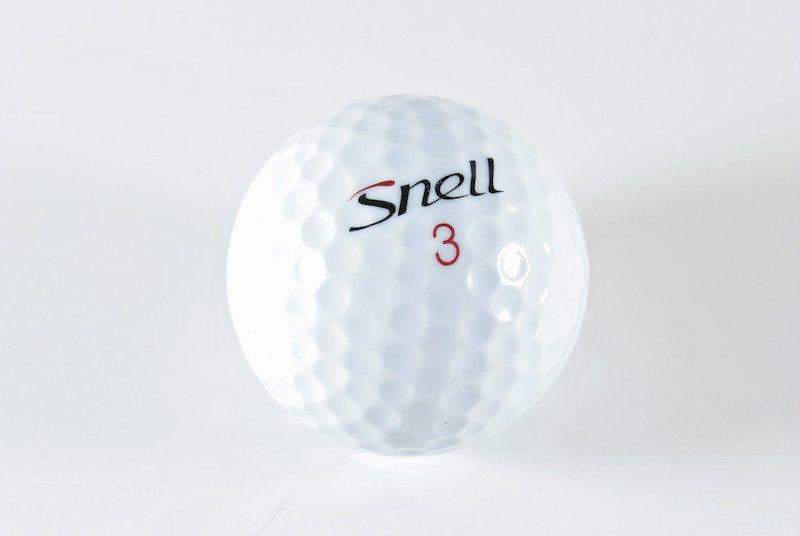 The ball-flight seen in testing was a touch higher in all areas, not just the scoring and short irons. How much higher? Compared to the OG MTB off the tee there was on average of 0.8° launch and 215 RPM increase for this reviewer. Additionally, the approach game saw a 0.4° and 200 RPM increase. Some will inevitably look at the 200+ RPM's and think that it is far too high spin, in reality it won't have as much of an effect as most will believe and was less than anticipated entering the review. The more telling, and potentially exciting data recorded was the average increase in spin within short game shots of 380 RPM over the MTB, putting it right in the wheelhouse of what Snell claimed it to be. Keep in mind, swings matter, and these are simply the baseline performance traits seen in this review, your mileage, and needs, may vary.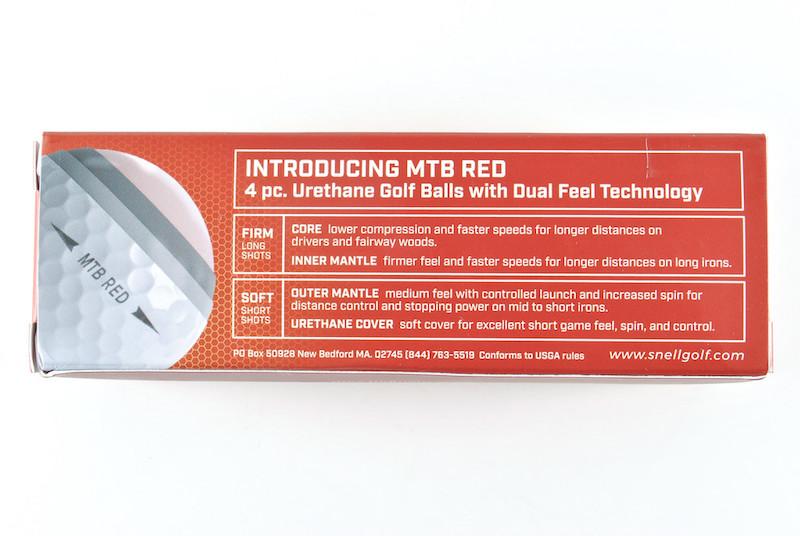 For distance, it is important to remember that it will be a byproduct of fit and needs, for this reviewer the MTB-Red were on par with other golf balls of this spin/launch class. What this meant was very good distance for this lower launch and spin player, but those on that opposite end might look more towards the MTB-Black. Durability during the review period was also solid, the same ball was put through two complete rounds and looked no worse for wear. Two things to note about the cover though, it is a bit different in sheen than the original MTB and the MTB-Black, and perhaps most importantly for many who asked, it is available in yellow as well.
Parting Thoughts:
Options are always good, but for a company like Snell the key was always to introduce and maintain momentum with intent on increasing it. By providing two different tour level choices, Snell has done just that. More than having options though, where Snell has excelled is in explaining the differences to their customers. Just as their direct to consumer sales model cuts out the fat, their dedication to making sure the consumer is picking the best ball for their game through their website, as well as the golf media circles, has been impeccable. Add in the $31.99 price point (or $163.99 for six dozen) and you have a golf ball that will compete with anything out there, in wallet and on the course.
More information on the MTB Red, Black, and all of Snell's other options can be found at www.SnellGolf.com.