We here at THP have been covering PuttOUT since they burst onto the scene in 2017, from the inception of the Pressure Putt Trainer all the way to the most recent PuttOUT Studio Accessories here. However, when it comes to the products which the brand has designed, there tends to be a heavy emphasis placed on using them indoors, which makes sense, but is definitely missing out on the bigger picture potential.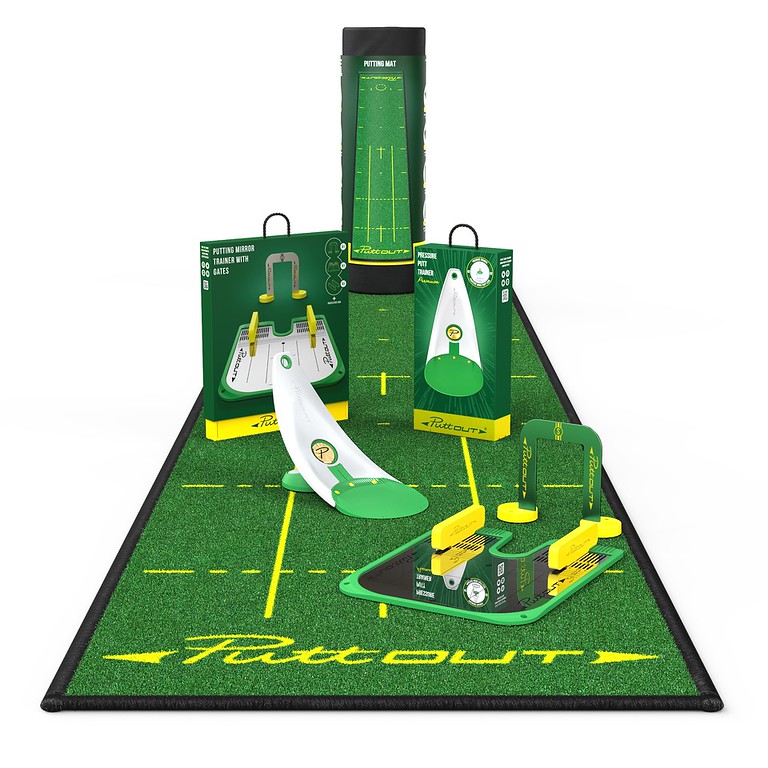 While reviewing golf equipment here for THP is a big part of my life, the other side of my career in golf centers around coaching high schoolers in this game that we love. It is through that window that I have seen first hand the versatility which each and every offering from PuttOUT has in practice out on the course. It is worth diving into a bit more because I think there is just an automatic and natural assumption that they're indoor driven training tools.
Interestingly the product which started it all tends to get the majority of indoor dominant focus, but it is something that is built to see grass as much as it is carpet. With how many kids we push through practice both boys and girls, the putting green can quickly become overcrowded with so many taking aim at the few cups our home course has. So, the options historically have been to have the kids putt to a tee, or go out on the course and use the greens while trying to dodge golfers.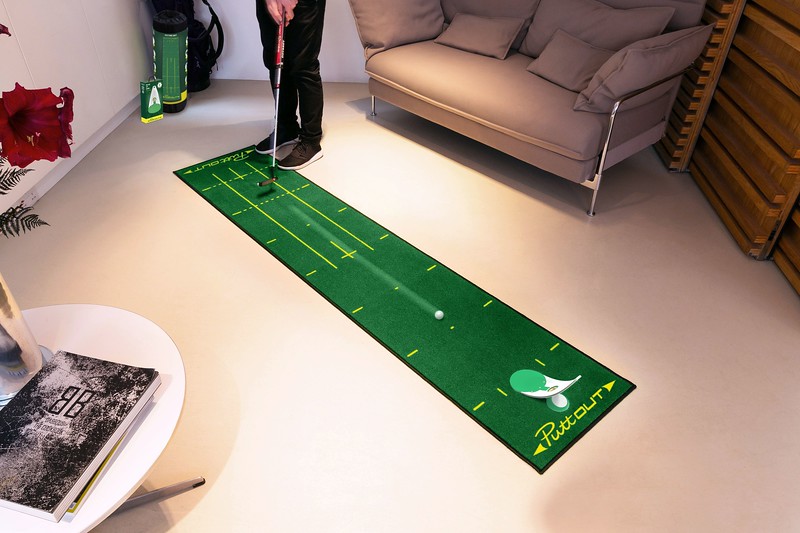 A more sensical approach has come with the PuttOUT Pressure Putt Trainers, both the original and new versions. It is through those you can create a whole new segment of the practice area to utilize, and with the base being the exact measurement as a cup on the course, you get clear and concise visual feedback. My program has five of the Pressure Putt's, and just as we have seen on THP with members chasing the "perfect putt" indoors, that same frustration and reward process is just as applicable out on real greens.
It goes beyond chasing that perfect putt though, after all the ramp itself and the way its return system was designed to indicate force of putts to the target by seeing how far the ball comes back absolutely opens a new world to outdoor putting practice. I also believe that so many set the PuttOUT up indoors and leave it, that they forget or never realize that it was designed to fold up and fit in your golf bag, so limiting it to indoor use is missing out on much of the beneficial practicality of the Pressure Putt.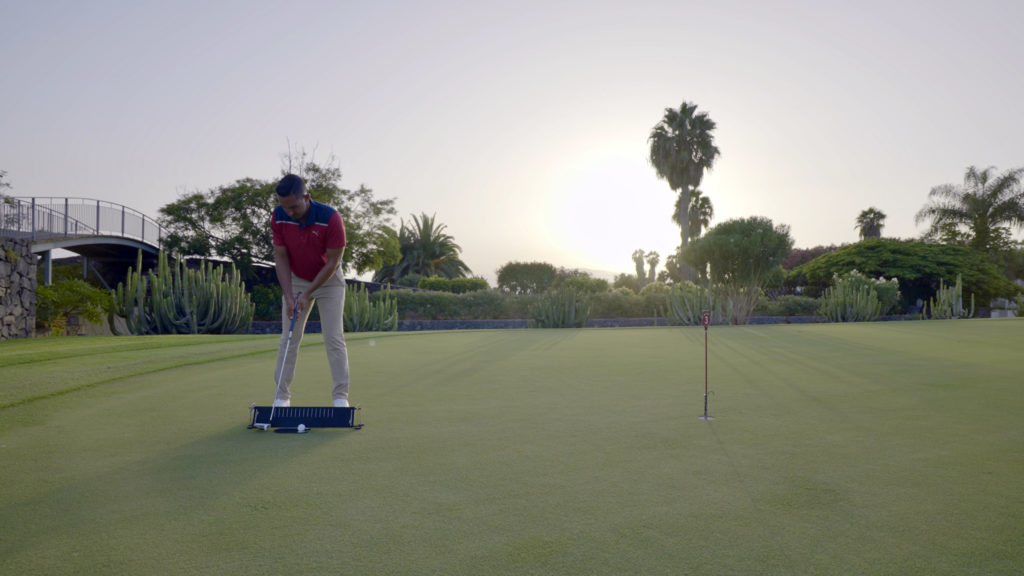 While the focus here is on the PuttOUT Pressure Trainer, I would be remiss to not also bring up the fact that outside of the putting mat, every product that the company offers has a tremendous outdoor application upside to it. Why bring all of this up? Simply because while the adoption rate for PuttOUT is astronomical, I truly do believe there is even more potential for golfers of all skill levels to sharpen their putting through these various training aids.
Have you ever taken your PuttOUT for some outdoor practice time? Maybe it's time you do! Jump into the conversation with thousands of golfers just like you and let us know how you use your PuttOUT Pressure Trainer.