For the longest time, TaylorMade was that company that produced drivers that were going to get you extra yards year after year. It didn't matter if the message was about the Burner being long and light, the SuperTri giving players fine-tuned distance, or the SLDR, which brought the low and forward center of gravity conversation to the forefront. Every year there was a different product, with a different way of providing the longest drives one could possibly hit. Now building upon the success of the M1 and M2 drivers, there is a slightly different message coming out of TaylorMade for the release of the new M series drivers, and it's not about pure distance. Instead, the company that built a reputation on helping players gain those extra yards, is now looking to help golfers achieve straighter distance.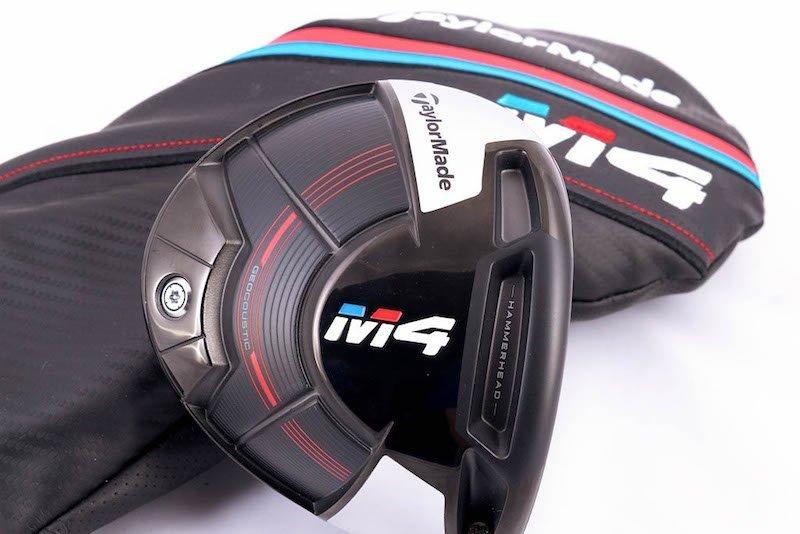 Specs 
| | | | | | |
| --- | --- | --- | --- | --- | --- |
| Loft | Dexterity | Lie Angle | Volume | Length | Swing Weight |
| 8.5° | RH | 56°-60° | 460cc | 45.75" | D3 |
| 9.5° | RH & LH | 56°-60° | 460cc | 45.75" | D3 |
| 10.5° | RH & LH | 56°-60° | 460cc | 45.75" | D3 |
| 12° | RH | 56°-60° | 460cc | 45.75" | D3 |
Technology with a Twist
Void of any sliding weights, the M4 features a fixed weight port that helps drag the center of gravity low and towards the back, which helps achieve a higher MOI and provide maximum forgiveness. If one were to look back at the M1 and M2 releases of the past two years, think of the M4 as an updated M2. It is there for the golfer who does not worry much about fine-tuning and just wants a long and forgiving option from the tee. TaylorMade is able to push as much weight as possible lower in the club head by once again utilizing a carbon fiber crown, which is shown off rather nicely at address. In fact, in the M4 driver, there are 41 grams of weight pushed towards the back of the head, which is an increase from the M2, which had 25 grams in that location. All of this extra weight is going to help raise the MOI and forgiveness of the M4 driver. According to Brian Bazzel, TaylorMade's Vice President of Global Product Creation, it allows the M4 to attain a sweet spot that is 67% larger than the one found in the 2017 M2 driver.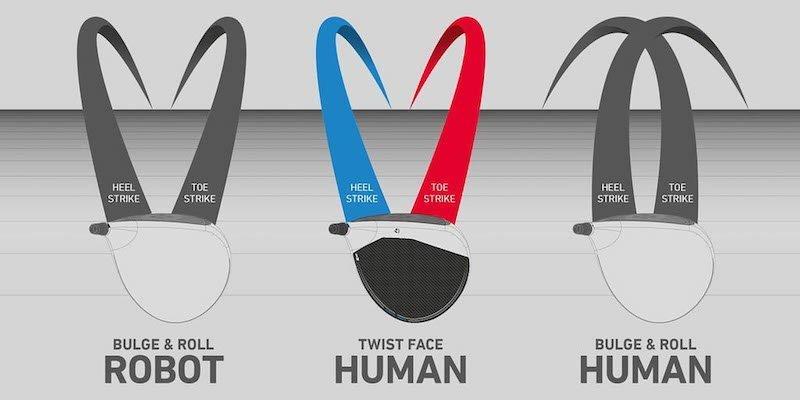 Hands down the biggest technological story of this year's M series drivers is what TaylorMade is calling Twist Face. First off, kudos to TaylorMade for the videos they shot explaining this technology to some of their well know tour staff. After watching the reactions of players like Rory McIlroy, Jason Day, and Dustin Johnson, after receiving an enlarged 3D model of what the face of the new M series drivers look like, it immediately drew some interest. Now in the models that those players were holding, Twist Face looked overly dramatic, however, when looking down at the M4, it is barely visible.
So what is Twist Face? Well, in short, Twist Face is an updated look at how the bulge and roll of a driver's face effects the golf ball when shots stray from the center. Buldge and roll have been on driver designs seemingly forever, and how it rears its head during a round of golf is what most golfers see when they hit the ball off the toe, and that is a gear effect of the ball diving from right to left (for a right-handed golfer). When contact is made on the heel, the ball does the opposite motion. However, there are some downsides to bulge and roll, using a toe shot again as an example. After that high toe contact, the golf ball normally sees a drop in spin, and ends up left of the target, assuming the golfer is hitting the toe because the face is slightly shut at contact. If a player is already a low spin player, and with today's low spin driver heads, that golf ball is going to drop out of the sky because there is not enough spin to keep it up to reach its full distance potential. Twist Face is a way to help keep the ball in the air longer and keep it nearer to the intended target line. On the toe section of the M series driver face, the face is curved slightly up and back from the center of the face. Therefore, when a player comes through with that closed face and makes contact off the toe, the result is going to be a little less curve in the ball flight, with some increased spin to help keep it in the air longer. Moving to the low heel part of the face, the face is manipulated ever so slightly to help reduce the spin, keep the ball from ballooning, all while holding it on a straighter path instead of getting that high-spinning shot that moves hard from left to right.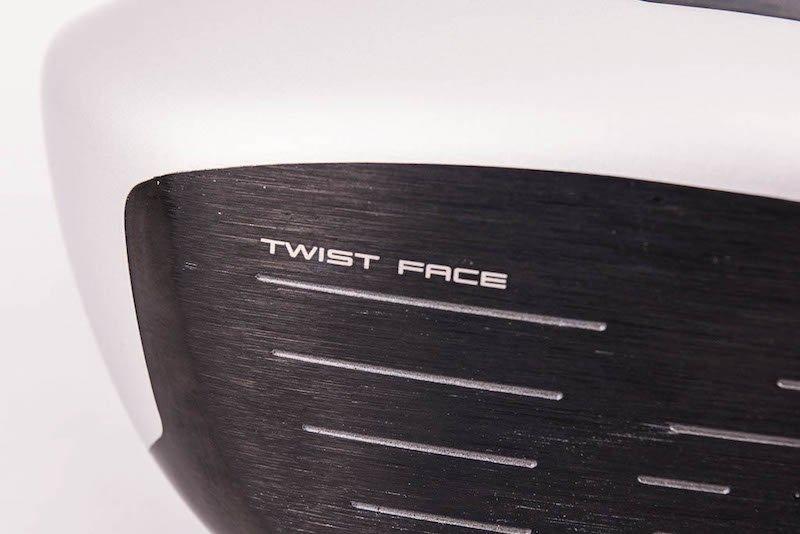 Another piece of technology present in the M4 driver is a replacement for the speed pocket, called Hammerhead. Hammerhead technology works very similar to what the old speed pocket did, by helping to maintain ball speeds and knock off unwanted spin on shots that were hit low on the face. With this longer version, TaylorMade has included two ribs breaking this slot into three sections, allowing them to make the face a little thinner, which helps increase ball speeds. Add it all up and what the M4 presents is a low and deep center of gravity driver that has technology built in not only to maintain high ball speeds, but also to provide better shot correction on that nasty heel and toe shot.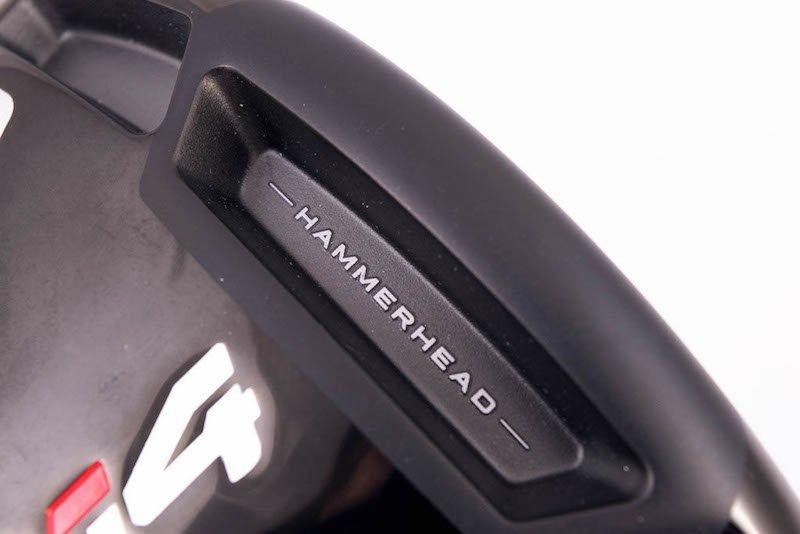 Looks & Performance
Even though the black carbon fiber crown is being used for the third straight driver release, there is something different about this one, because the part of the crown near the leading edge is no longer white, instead, it is a nice silver finish. White has been a part of the TaylorMade heritage since the R11 driver. Al Davis would be proud of how the silver and black look together, and while some will miss the white, this is a really good looking head behind the ball. On the toe side of the crown, there is a small raised section which is there for aerodynamic purposes. However, as with most drivers that are pushing out new techniques of achieving better aerodynamics, there was not a discernable increase in swing speed.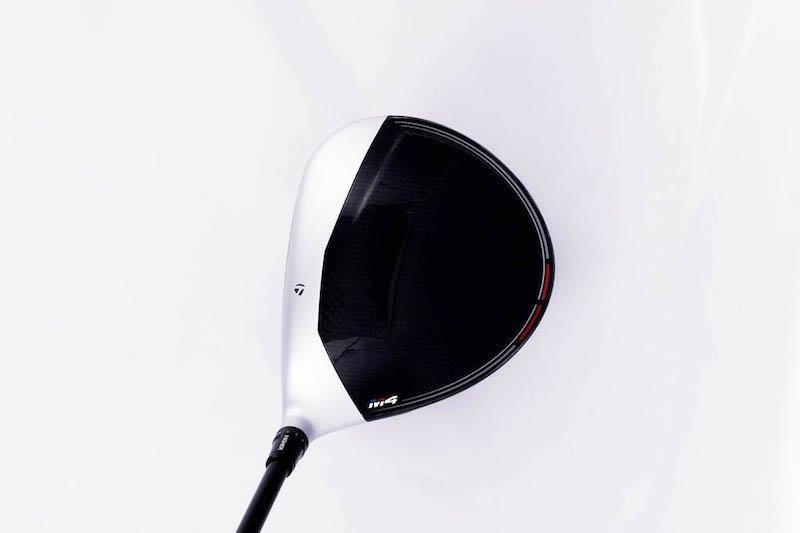 In order to get a better look at the latest from TaylorMade, THP was given an M4 driver set up with 9.5° of loft, and a Fujikura Atmos Red stiff shaft. This combination produced some really nice drives and perhaps most surprisingly, a rather low spin makeup. Whenever golfers hear about finding that magical combination of high launch and low spin, it feels that we are Captain Ahab searching for our white whale. However, after testing the M4 on a Foresight GC2 launch monitor, it seems that the M4 was able to assist in that search. Testing with some Snell MTB Black golf balls, the average launch angle off of the M4 came in just over 15°  while producing spin rates that stayed in the low 2000rpms range. All of this with good ball speeds produced drives that pushed carry distances in the 240-245-yard range, which for a player who doesn't garner a swing speed that frequently jumps over that 100mph mark, is pretty strong. Before going on to mention the effects of Twist Face, the effects of the Hammerhead Slot definitely made an appearance as balls hit low did not get that massive jump in spin that is often a result.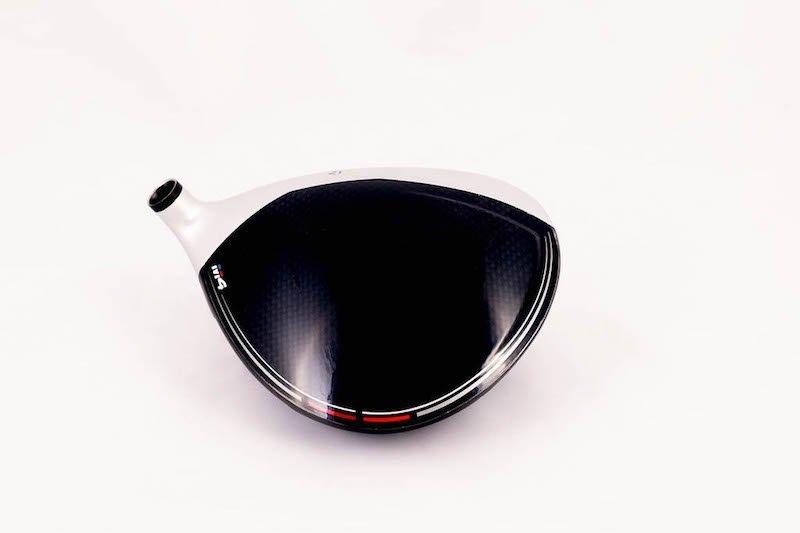 As was suggested to earlier, Twist Face is the show stopper for the new M series drivers. Ultimately it is the number one technology story that is baked in, which means it will probably be one of the main areas in which golfers grade this driver. During our testing, Twist Face was kind of difficult to see if it was having an overly strong effect on the outcome of the shots or not. During testing, there were some strikes that came off of the toe and the results were somewhat mixed in terms of where they ended up. Some started off a bit righter than would a normal miss but did come back softly, and on those, it gives some credibility to this face design. But on the occasions where the face angle was not really closing at impact, and the ball hit that same general area, the ball started right, and seemed to somewhat float in that direction. Would a golf ball do the same if there were a more traditional bulge and roll design? Speaking from experience, yes. But the question is how much further right did it go here versus a normalized driver. Forgetting about the directional misses, the toe shots did seem to help maintain a higher level of spin compared to what has been produced at times with other drivers on the market. At the end of the day, there were a few less "dying quails" which one could probably attribute to Twist Face. Maybe the genius of this design is that it is going to be difficult for the average golfer to show that Twist Face is saving them more than it is doing anything else. But again, the forgiving nature of this driver's head helps give the belief that if Tiwst Face is present, and shots are finding the fairway (or just barely missing), this new face design is something worth believing in, and for many, that might be more than enough.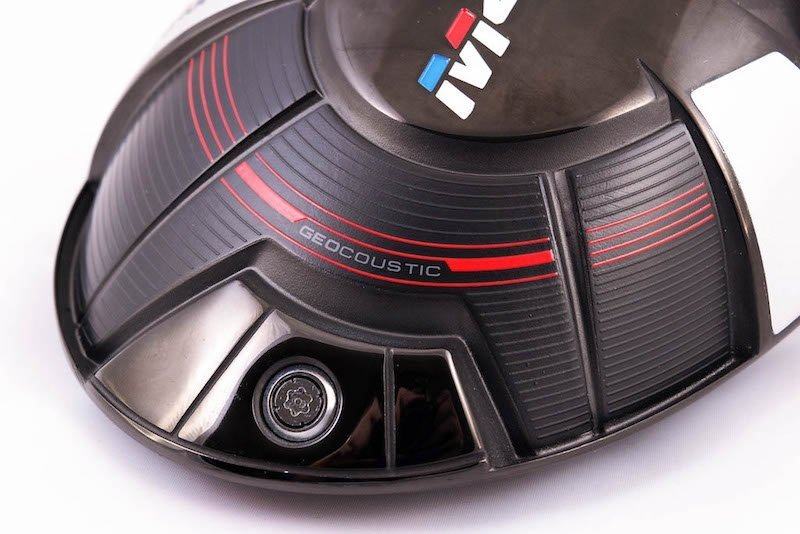 There is one piece of technology that wasn't included earlier because it just feels right to discuss it here. In order to help make the M4 a more pleasing sounding driver, TaylorMade has improved on their Geocoustic technology. In this specific head, one will notice that the back half of the sole is recessed. Having this section pushed in, it allows TaylorMade to achieve some other things structurally, like a larger face and more discretionary weight, but more importantly, it helps the M4 sound good. Geocoustic was first introduced last year, and let's just say there is more merit to this term with this release because in terms of audible feedback it is much more pleasing than the previous release.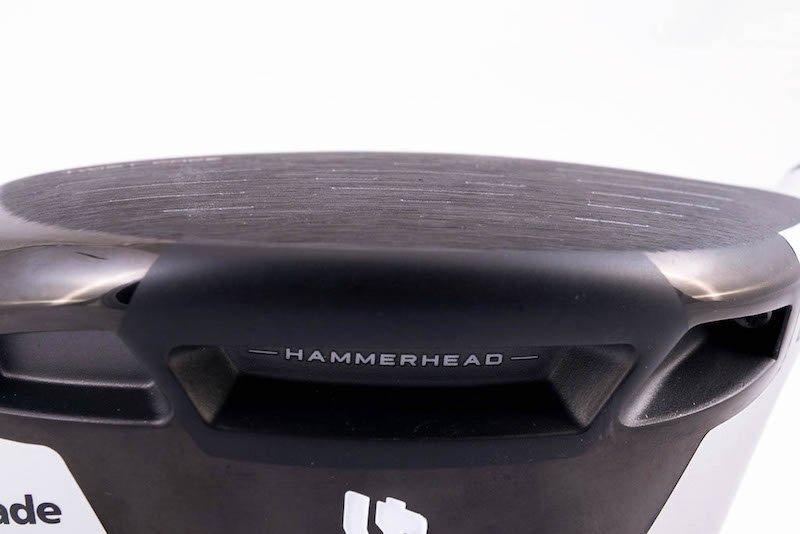 Final Drive
Being that the benefit of Twist Face is heavily reliant on how the club is delivered to the ball, means that it will potentially work well for some golfers, and perhaps have a negative effect for others. With that in mind, it's strongly encouraged that these drivers get demoed prior to making a purchase. Depending on where that demo takes place, golfers will have the ability to test out the many no-upcharge custom shafts that TaylorMade has to offer. The M4 driver is currently available for a price of $429 and that price remains the same for the draw version too. More information on the 2018 M Series drivers are available at www.taylormadegolf.com.