While companies bring a great deal of excitement to their new product lines with technology blasts and fresh takes on what makes golfers tick, it is always exciting to be involved in a product that has a genuine buzz coming from those who constructed and refined it.  For me, that was the takeaway as I got involved in an exciting 2019 release for TaylorMade's Penta TP5 and TP5x golf ball, as they continuously reiterated they are in fact a golf ball company.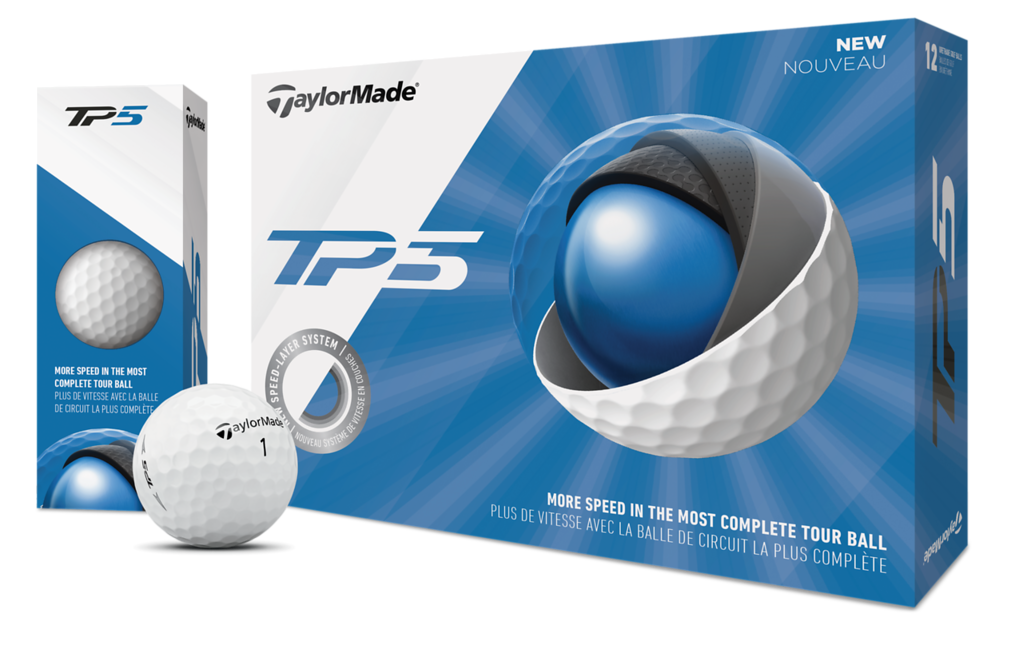 There was plenty to get excited about for the original TP5/TP5x and that resonated throughout the THP forum, however there are some technological advancements that really make the 2019 product stand out beyond what TP5 users are familiar with, highlighted specifically by a 'High Flex Material' or HFM that has been introduced.  There was also a clear focus on improving the cover resilience while we sat through presentations about what was important for golfers gaming the TaylorMade flagship golf ball.  Here's a quick note from Eric Loper, Director of Golf Ball R&D:
"With the new TP5 and TP5x golf balls, we knew there was an opportunity to make them even faster. Our research into the driver and ball interaction at the moment of impact along with the development of a new material (HFM) has given us the ability to more efficiently convert compression into speed, at any swing speed. The new Speed-Layer System (SLS) controls spin rates that is critical for driver, iron and wedge performance."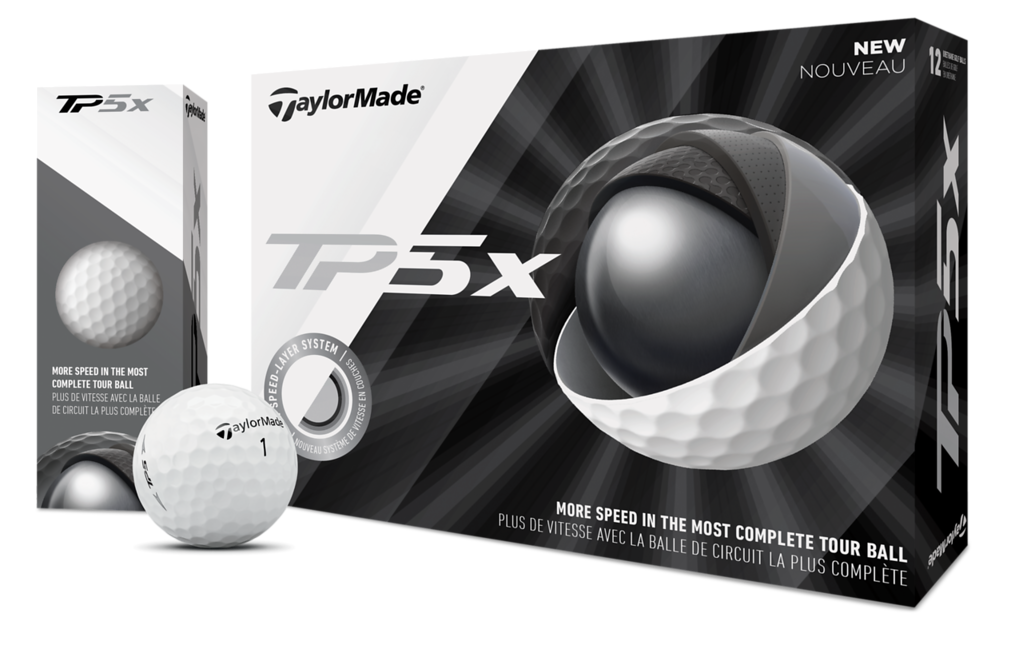 Taking a quick dive into HFM, golfers are looking at an entirely new material that effectively responds like a spring on contact, building energy as it is compressed and exploding off the club face for better ball speed.  TaylorMade noted that it was the fastest technology they have ever used, and I believe it has allowed them to raise the compression level on both the TP5 and TP5x without costing anyone distance.  HFM is the driving force behind TaylorMade's Speed-Layer System, which is comprised by four increasingly stiff layers.
The new TP5 and TP5x feature a Tri-Fast Core that are slightly different yet offer the same basic features.  The oversized, low compression central core, which is 16 compression for TP5 and 25 compression for TP5x, is surrounded by two slightly stiffer layers which help to activate the material at various compressions levels.

Finalizing the golf ball build is the Dual-Spin Cover, which was a highlight of my trip to TaylorMade in late 2018.  Significant time went into improving the durability and longevity of the TP5 product line, leading to the finalized cast urethane compound and new paint formulation.  They are featuring a 30% more rigid inner cover to improve control around the green with increased spin production.
But which of the two balls should golfers try?  The TP5 is going to offer a mid-trajectory launch angle with great workability, softer feel, and higher wedge spin, while the TP5x will promote a firmer feel, launching higher on irons.  If the depths of this information is not sufficient, TaylorMade has planned to perform over 100,000 fittings in 2019 using 55 dedicated golf ball fitters, featured at myFittingEXP.com.
In Stores: TP5 and TP5x will be available 2/15 at retail
Price: MSRP of $44.99 USD