The event some dub as the 5th major is upon us this week and as the days lead up, the biggest story appears to be Vijay Singh vs the PGA Tour.  While this is not the place for all the details, today Singh filed a lawsuit against the tour that some are calling ridiculous.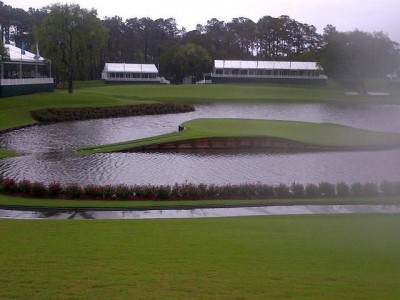 Moving past that, play begins tomorrow and an event that is usually ripe with story lines seems a little off this week. Defending champion Matt Kuchar will be teeing it up in the early rounds with fellow Bridgestone staff member Brandt Snedeker, along with world number one Tiger Woods in the marquis matchup. Is the biggest story this week, Tiger Woods taking on a course that has given him fits in the past?
Woods has just under 80 victories in his career, but his wins have come at only 25 events. With eight wins at both Torrey Pines and Bay Hill and over half of his entire total coming at events that he has won multiple times. One that stands out here is the course this week, that Tiger has won only a single time and has but a lone top ten since 2001. Is this the biggest story of the tournament?
Could another rolling story be the continuing struggles of Rory McIlroy? To be fair, struggles may not be the best term to describe his play in 2013, but rather not evolving from the previous year. Will he get the wheels back on the tracks and make a run? Will viewers get the same kind of star studded leader board that has graced much of the 2013 season?
So many questions head into this week, but few stories. What are the headlines for you?