Each week THP has tons of fun contests that involve some of the coolest things in golf being given away. When it is major time, we like to do things a little more grand and this year for the US Open we have something pretty cool.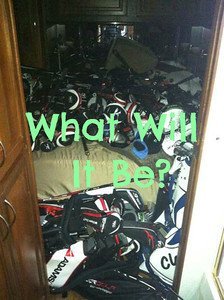 The Contest
Your job will be to pick 4 players that will give your team the most prize money. The catch is none of your entries can contain Tiger Woods, Rory Mcilroy or Bubba Watson. At the conclusion of the tournament your entire team's earnings will be totaled to determine the winner. In the event of a tie the winner will be drawn at random.
The Prize
The winner of the contest will get the ULTIMATE THP Prize Pack. It will be equipment, but you won't know what it is until it shows up. However it will either be a driver, set of irons or a putter…Or maybe a combination of all 3 or more. The value will be $500 + and the surprise will be worth it.
How To Enter
To enter the THP US Open Contest, simply click here and follow the rules on what is needed in your entry.