Vessel is a brand with a purpose. Committed to donate a school backpack to a child in need through their Buy a Bag, Give a Bag program, the company has provided nearly 30,000 already. To golfers, the brand signifies luxury and a goal to have performance down to the finest of details.
With their latest offering, the VLX, Vessel set up to create the ultimate carry bag. Before we dive into individual features and how they fared in our early testing, I wanted to touch a bit on the materials used in the design. The VLX is a tour grade synthetic leather that is much like what you would see on the staff bags used by tour players each week. Quite durable in design, it also wipes clean with a damp cloth. While the oversized staff bags are quite heavy on tour, the VLX comes in at barely over 4.5 pounds. The company added genuine leather to many of the touchpoints such as handles, zipper pulls, etc.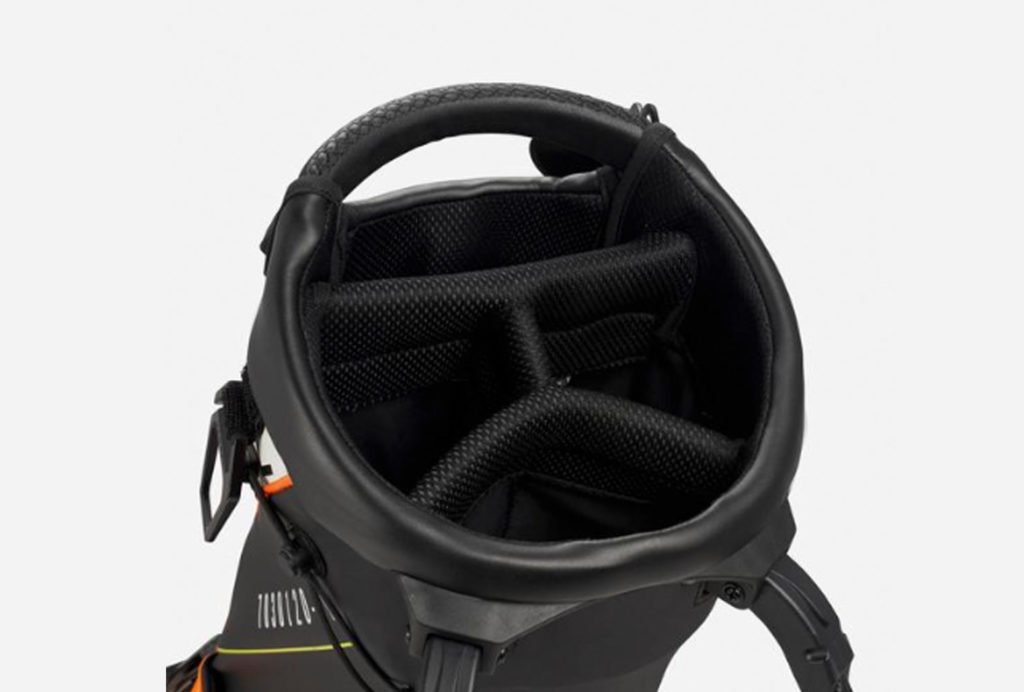 The bag features a 4-way top with full length enclosed dividers. This is done to eliminate any tangling at the bottom of the bag with grips. With no stone left unturned, Vessel eliminated the rivets normally found around the top of the bag to help eliminate scratching of clubs and shafts. The dividers work well and while some have grown accustom to a 14 way top for individual clubs, I am one that prefers a 4-way top so this was right up my alley.
The VLX uses what Vessel calls they Rotator Stand System for maximum stability. This is a patented design that allows for the entire base of the bag to stand grounded when the legs come out. It works…really well.
Speaking of the legs, when you are using a heavier and more durable material than the light nylon found in many bags, weight has to be saved. Rather than going the inexpensive route, the VLX features carbon fiber legs. Following a trend that has been seen in higher end camera gear where tripods become lighter by having carbon fiber legs without any loss of strength, Vessel has done the same here and they offer sturdy support. If you have been around stand bags for a while, you know all too well when the legs start to go and bend or lean like a table with too much weight on it. We crammed the bag full of 22 clubs (yes it was a tight fit) and brought it to the course and range to test how well the legs would hold up. No lean, no loss in stability.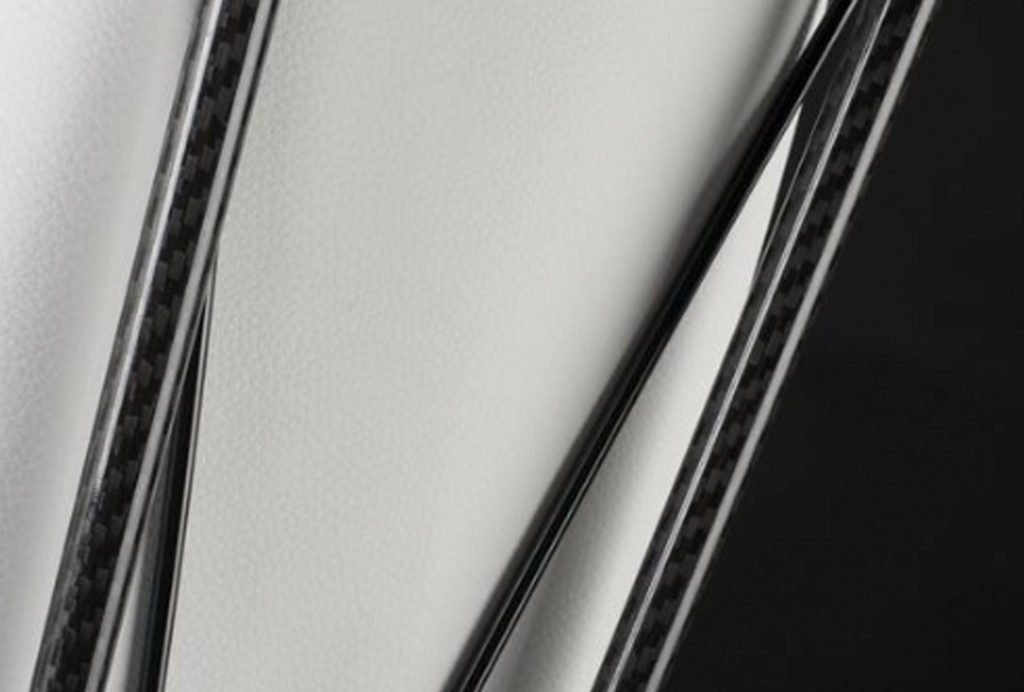 Storage…Ahhh storage in golf bags. One of the most important aspects to choosing is how much of my garbage stuff will it hold. The VLX has two side pockets, as well as a front pocket, and a magnetic accessories pocket directly over the front. For starters, the magnetic pocket is fantastic. While I would have liked it slightly bigger to hold the normal stuff as well as wallet, keys and cellphone, it does an adequate job and the magnet is very strong. The two side pockets are larger than they look. You could pack a dozen balls in each and still have room for multiple gloves and accessories with no problem at all.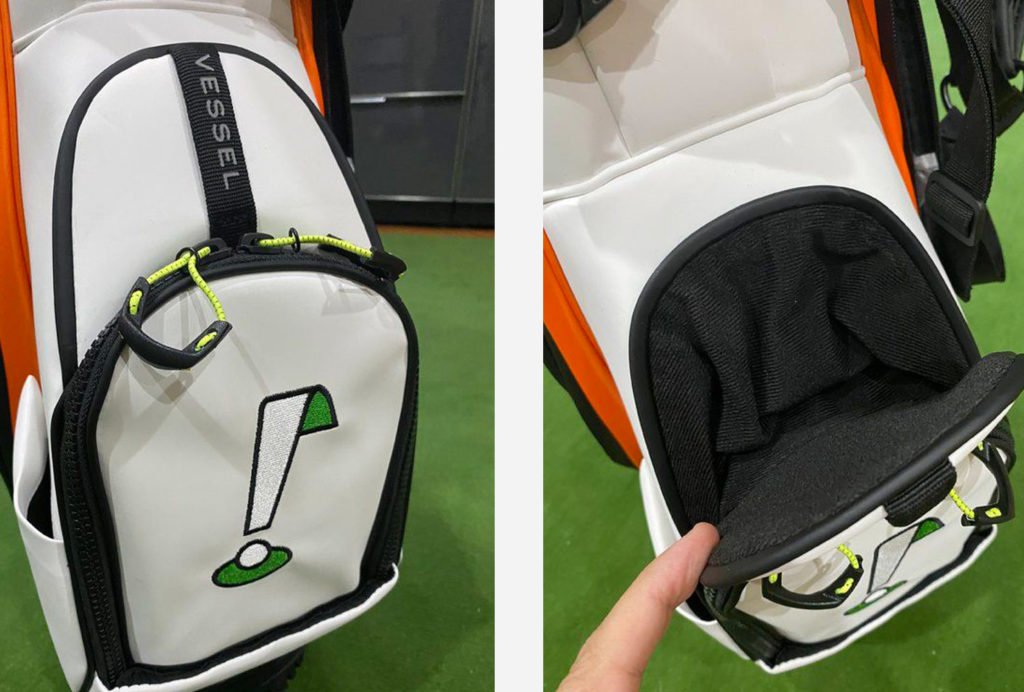 There is a spot for a water bottle and it holds a variety of sizes. It also features a hook and loop umbrella holder that seems standard on most bags, even though I don't think anybody ever uses them. It's there though when you need it. The towel ring doubles as a bottle opener, but I would be cautious of using it that way, is it does nick the finish a bit. Vessel appears to have been meticulous to create something high performance with nothing left out. Sure you could say the little pencil holds or velcro for a glove front and center would add some bells and whistles, but it's still very well thought out.
Finally, I want to touch on durability, because in the past, my only experience with Vessel left a bit of wanting more. We had some zipper fails and a few other issues in the past, however the quality and construction of the VLX in comparison is night and day. While we have not been using it for an entire year to test these things out, we stretched the bag to its limits both with clubs and accessories and it has held up marvelously. If I had a single complaint, it would be that the 4-way top was slightly wider as some of the larger clubs of today could sit a bit better naturally. With that said, holding a set of clubs is a non-issue, and outside of having a full hybrid iron set, oversize putter and 3-4 metal woods, you wouldn't even notice.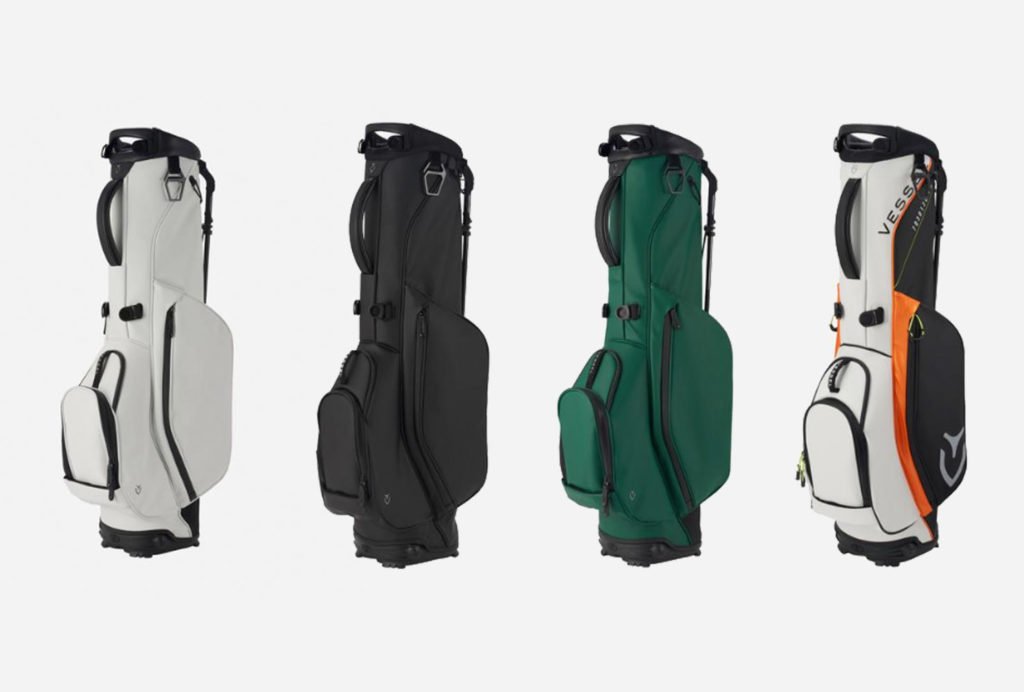 The VLX comes with a full 1 year warranty on both materials and workmanship from the time of purchase. While there are bags out there that offer more length to that, not all of them are crafted in the same way. Vessel offers this bag in 4 different colors (seen above) and you can have your name or logo added to it for a small fee.
The Details
Cost: $335
Available: Direct from Vessel