We appear to be in a time when the lower-cost rangefinder is becoming more prevalent and is seeing improvements in their performance. These circumstances allow consumers to pick a unit based on the features they desire without making a big sacrifice in performance or a more significant dent in their bank account. Voice Caddie is no stranger to distance measuring devices, as they have four different laser rangefinder options, three of which range from $399 to $499. As their most basic offering, the L4 is not Voice Caddie's latest and greatest, but should that keep anyone from considering it? Let's dive in and see how well the L4 performs in a crowded marketplace.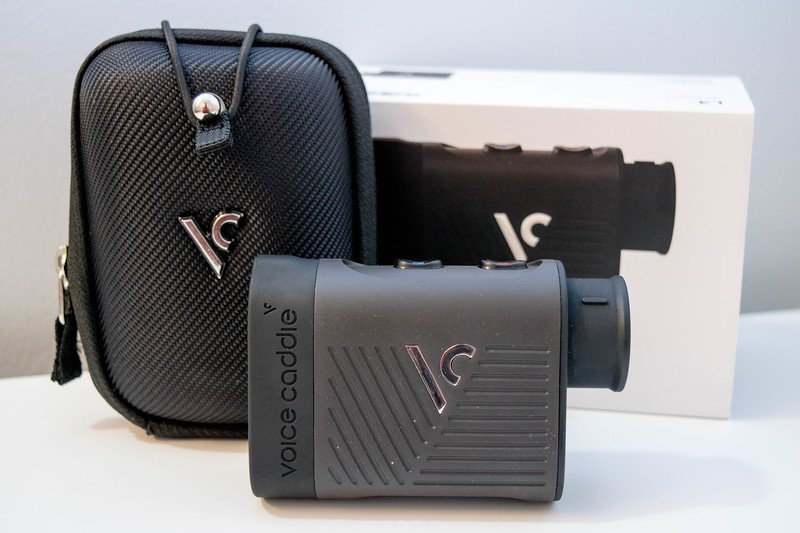 Before even talking about the L4 performance, let's take a quick look at what kind of feature set we are getting from it. First off, the L4 has an auto slope feature, meaning it will give you the adjusted yardage based on elevation changes. Using such a feature is informative and fun; however, it also goes against the golf rules, especially in a competition. That is why this feature can be disabled, making this rangefinder legal for tournament use. A magnification level of 6x, paired with what Voice Caddie calls their highest quality optics and lens, provides a nice clear picture of your target. As for range, this rangefinder is rated to read up to 1,000 yards away. In hand, the L4 hits that sweet spot for size and weight, which sits right around 199 grams. It also sports a shockproof design with a rubberized grip and is water-resistant.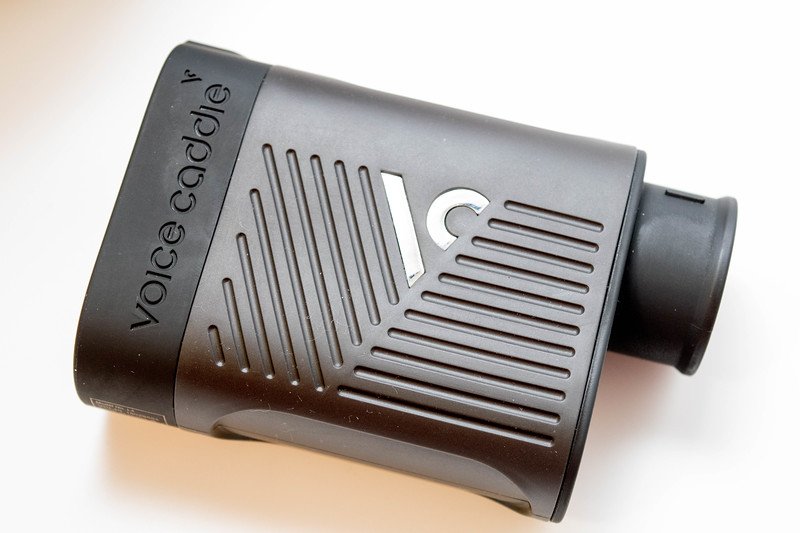 One area in the past that I've seen some of the more budget-friendly rangefinders struggle with is speed. With a lot of the top-of-the-line units, the readout speed is always impressive. Thanks to their Directing Booster, the measurements are recorded and shown at a more than satisfying rate. Directing Booster helps filter out all of the background objects when trying to focus on the flagstick. Once you have locked in on the flagstick, users receive a noticeable vibration throughout the device. It's a pleasant way of reassuring that you are getting the distance to the flag and not that tree in the background.
Upon picking up the target, there is a plethora of information that is shared. On the top of the screen is the distance the shot will play like, having calculated the elevation change. On the bottom is the amount of slope change and the real, or straight, yardage. Here is one spot where I struggled with the L4. There were times when it was a little more problematic than I'd like to read those bottom numbers, depending on the light conditions. Outside of those instances, the 6x magnification provided an impressively clear image.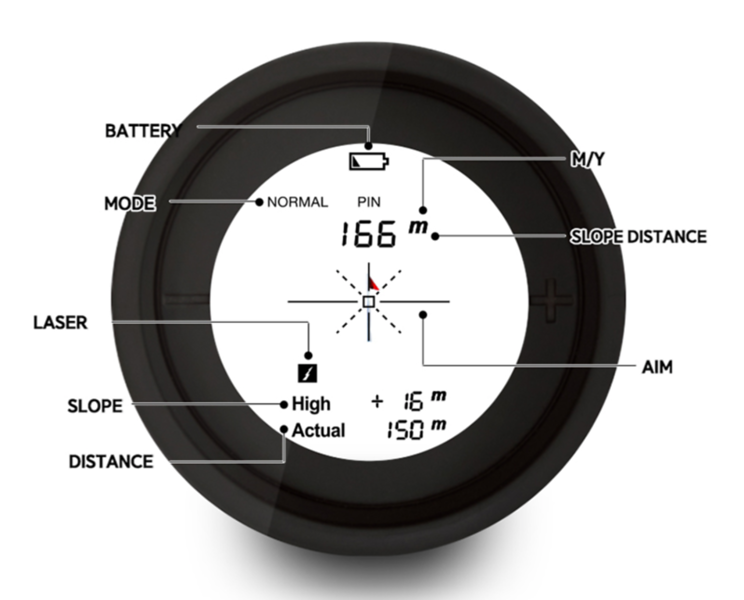 There is one other mode to talk about besides slope/non-slope, the normal or consecutive scan mode. With the normal mode activated, hold down the power/capture button and start scanning your surroundings. You will be impressed with how much data is relayed in real-time. This mode appeared to be even faster than when focusing on a pin. When shooting from a tee box and trying to find out yardages to multiple areas, this certainly comes in handy. Because this mode is more for scanning, the vibration sensation you get when acquiring the flagstick is no longer active.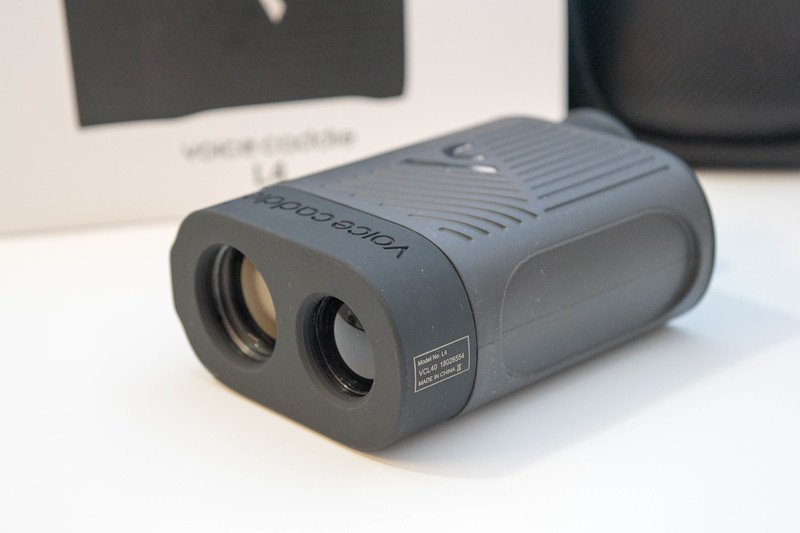 While the L4 might not be Voice Caddie's most feature-rich option, it does offer quite a bit in terms of value. For a price tag of $249, you get a rangefinder that offers clear 6x magnification, a slope readout (that can be disabled), and some noticeable haptic feedback once the distance to the pin has been locked in. Most importantly, the yardage readouts that were received fell right in line when comparing to some other units. If you are looking for a rangefinder with more features, Voice Caddie has models such as the GL1 and SL1 that are jam-packed with extra technology. Just know that they come at double the price. For golfers looking for a simple point and shoot rangefinder, the L4 is undoubtedly worth a look.
More information on the Voice Caddie L4 Laser Rangefinder can be found at www.voicecaddie.com.
The Details
Available: Now
Price: $249
Features: Auto Slope (can be disabled)
6x Magnification
1,000 Yard Range
Vibration Alert
Battery: CR2-3V