Get ready folks, because we have another look at a budget-friendly rangefinder that aims to make you think twice about spending double the money to add precision to your game. Zoom Golf, hoping to be a "flagship killer," came out with their first-ever rangefinder in 2020 with the Focus X. They have set a goal of creating affordable and helpful golf products that incorporate many of the innovations found in the top of the line devices. So, with lots of promise, let's look at Focus X and see if this laser rangefinder can position itself as a solid budget alternative.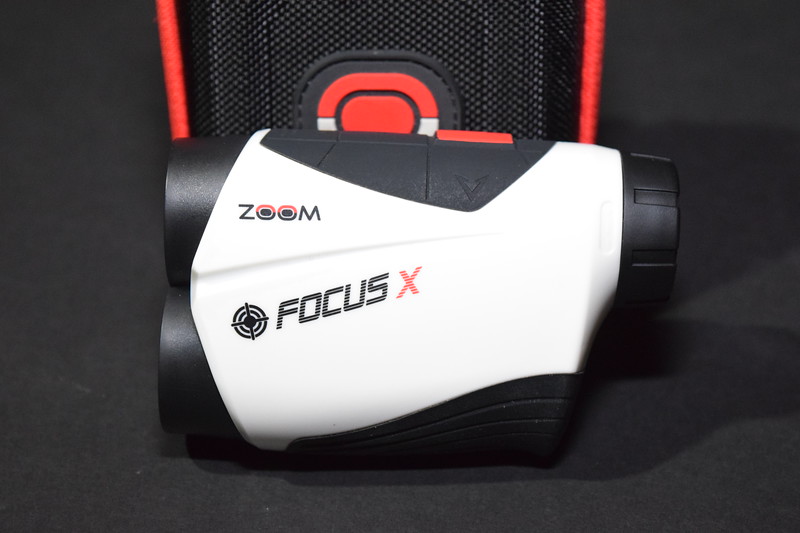 There are so many options in the rangefinder game these days that it can be overwhelming to compare all models. However, Zoom seems to have hit on many of the significant features that one could want in a rangefinder by including traits like 6x zoom, slope mode, quick target acquisition, pinpoint accuracy, and vibration alerts. All of that makes for a pretty attractive rangefinder, and on paper, undoubtedly one that could help your game.
Physically, the Focus X uses a blend of both metal and plastic material, which might not scream premium, but it is comfortable to hold and feels pretty solid. Both the scan and mode buttons sit upon the top of the device and are covered with silicone materials that offer a bit of tack. Since the buttons are situated so closely together, the scan is slightly more raised, making it easy to decipher which control you are about to use.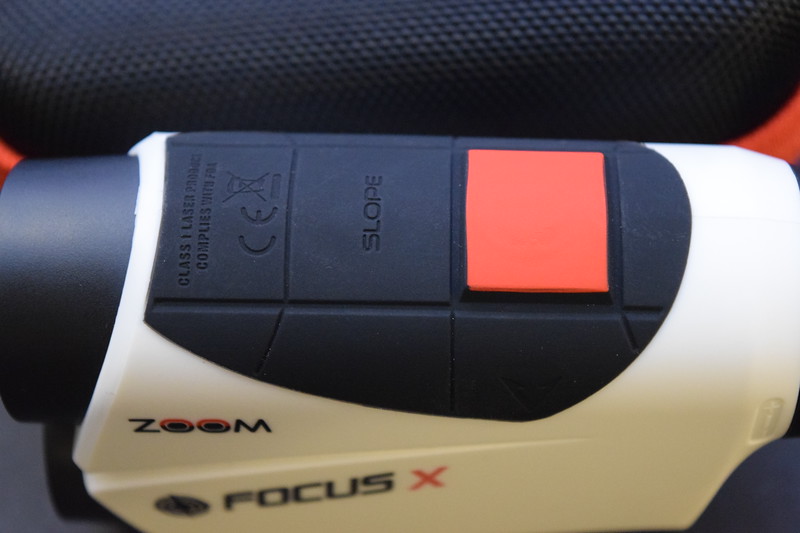 Accuracy is the lifeblood of a laser rangefinder. Of course, one could offer all the bells and whistles, but without consistent, accurate readouts, the device won't keep many fans. Thankfully, that is not an issue here, as we compared the Focus X to several other units to see just how in-line the numbers were. Even in slope mode, the numbers were consistently within what I would deem an acceptable margin of error. Yardages are displayed to the nearest tenth of a yard, which took a bit to get used to. Acquiring those distances came at a more than sufficient speed, so while the Zoom X is not going to win the award for top speed, it will surely be more than good enough for a large percentage of golfers. As a side note, the numbers stay on the screen for 15 seconds, meaning if you require a quick re-check, the information is there for you.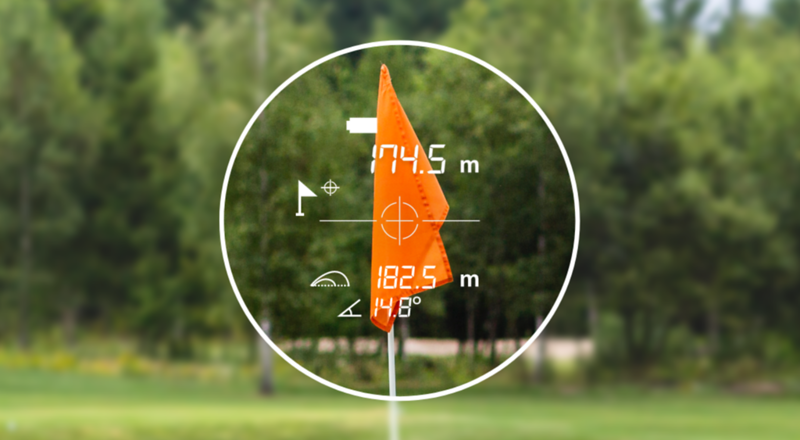 If there were one area in which the Focus delivered some inconsistencies, it would be with the vibration feedback. When locking in on the flag, there were times when we'd get that vibration sensation, but there were more times than not that it just did not deploy. Now, the lack of haptic feedback is not a make-or-break item for me, as I've played with plenty of rangefinders that do not offer this feature. However, the unpredictability of when the vibrating motor would go off was a bit of a disappointment.
One last aspect of the Focus X that shouldn't go unnoticed is that the battery is rechargeable. The built-in 1,000 mAH battery charges up with a micro-USB cable, making it convenient to top off on your way to the course or the night before the round. However, as far as battery life goes, we've yet to have it run down low enough to trigger the low battery icon. Perhaps this is just my personal crusade, but I would like to see the battery indicator regularly so that users know where they stand on battery life before, during, and after their rounds. As for charging, it took slightly over 3 hours to top it off from the partial charge it had out of the box.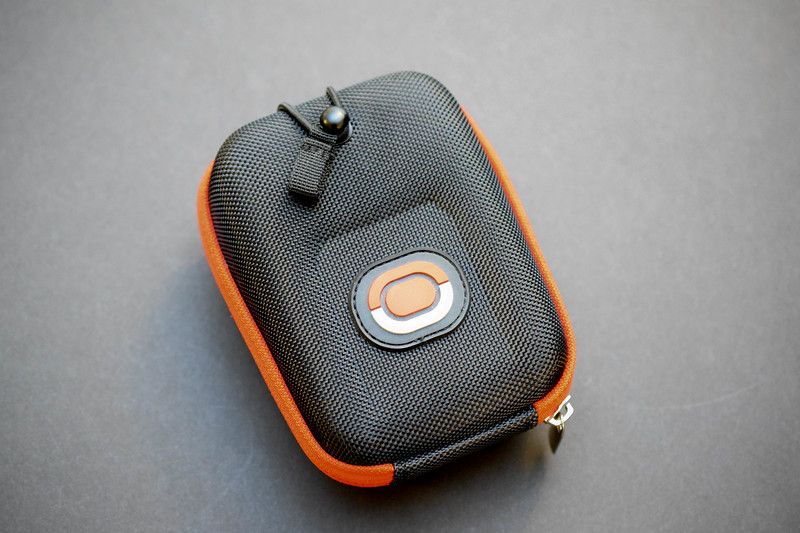 With the Focus X, Zoom tries to package many high-end features into a more budget-friendly model. While the haptic feedback may not have consistently delivered, the other functions certainly did. However, when it comes to the essentials, such as accuracy and speed, Focus X showed up to the task.
More information on the Zoom Focus X can be found at https://us.zoomgolf.net/
The Details
Price: $229
Modes: Slope/Non Slope
Magnification: 6x
Range: 600 meters
Battery: 1,000 mAH Rechargeable via Micro-USB