When it comes to putters, if you create something that is truly a performance innovation for people, you should run with it, and that is precisely what Cleveland Golf is doing in 2021.
The Frontline putters were some of the best performing putters on the market last year, though forward CG had been done before, the innovative method and package that Cleveland Golf put together was truly unique. While the concept would be imitated by other OEM's as the year went on, make no mistake, Cleveland was the major company who truly put their mark on it.
So, with that success, it is only natural that Cleveland Golf is now expanding the Frontline putter family to include three new shapes and six new models. 
Revisiting the Frontline Design
Last year I was able to work with the Frontline Elevado for an extended timeframe and do a full review here on the THP homepage. Rather than diving back into every single minutia of the Frontline premise and design, it makes the most sense to point those who may not be familiar with this putter design towards that piece for the detail which it deserves.
Likewise, for the more visual golf equipment addicts out there, below is a full THP TV piece which we also did on the Frontline lineup:
Expanding the Lineup
The Frontline putters were a significant success for Cleveland Golf last year, at the $199.99 price point the bang for your buck aspect was real, but the performance was off the charts good as well. While the initial lineup of the Elevado, Cero, Iso, and 4.0 were popular, especially the Elevado, there were a lot of people who longed for some more shapes, particularly mid-mallet options. Well, Cleveland Golf has listened and are adding three new shapes and six total new models.
First, the 2.0 is a heel shafted #9 style putter which comes in at 350g and has a flow neck as well as high toe-hang making it suited best for those with a strong arc.
The 8.0 might excite people the most in this expansion. This one is a wide-bodied blade which comes in a slant neck as well as single bend shaft design. The 8.0 in the slant is a moderate toe-hang benefitting a slight arc while weighing 360g and the single bend is face balanced which should behoove a straighter putting stroke with a head weight of 370g.
Additionally, there is the 10.5, a true mid-mallet design with a unique flange look that is reminiscent to the Elevado but a bit more rounded as well as being solid throughout. The 10.5 is also going to be available in a 360g slant neck with moderate toe-hang and 370g single bend which is face balanced.
Finally, a new Elevado model is in the mix. Cleveland Golf has listened once more, and the extremely popular head shape will now boast a plumber's neck option as well. It will come in as a 360g head and have moderate toe-hang.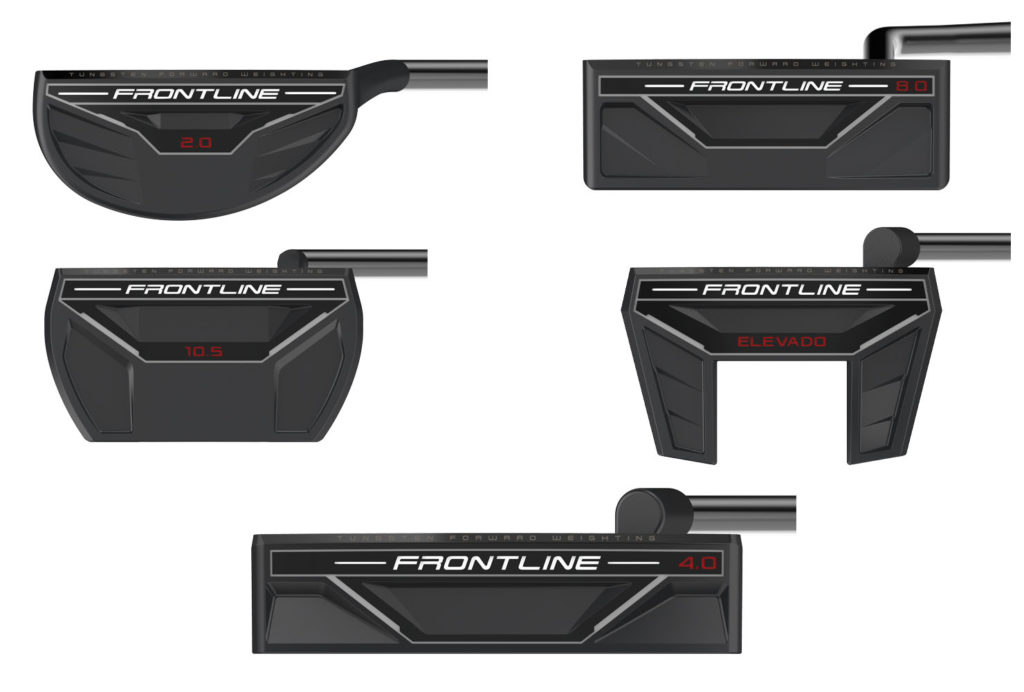 The Details
All of the Cleveland Golf Frontline putter models will come in at $199.99 and feature a sleek gloss black shaft and Lamkin SINKFIT Pistol in oversized or skinny. These will officially release today (2/12/20) and we will be having much more on the new Frontline models on THP, so stay tuned for that!
What do you think about the expansion of the Frontline lineup? Let us know below or on the THP community!