The putter market is a fickle one, for companies without one of the few big 'names' attached to them it has to be like walking the ultimate tightrope of technology/innovation versus price. Pound for pound, few have done that better in recent years than Cleveland Golf, so when I got word that I'd be working with the Elevado from their new $199.99 "Frontline" release, my interest was piqued.
What I was not prepared for, was to be full on blown away.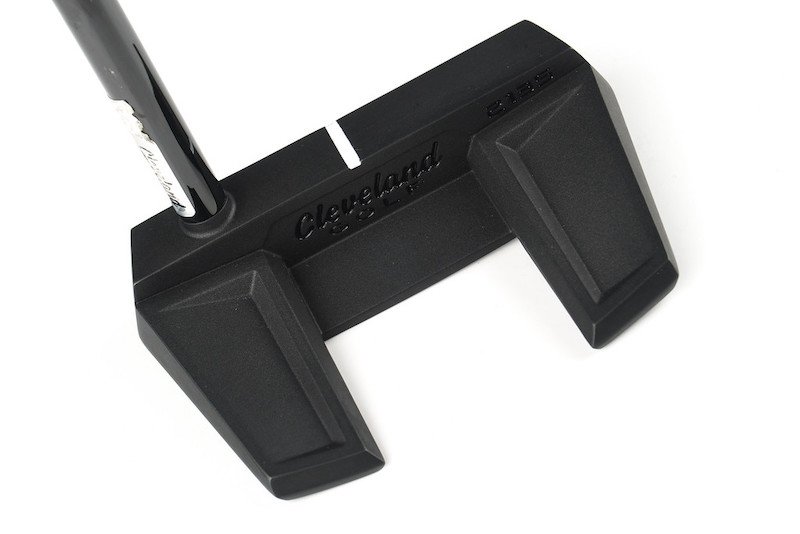 Quick Take
The Elevado shape remains the best mallet shape I have ever used. Now add in the new implementation of 2135 combined with the tungsten forwardweighting and it is easily one of the most balanced and consistent putters on the market, period. High performance deserves high praise.
Cleveland Frontline Elevado Putter
I had the opportunity to review one of Cleveland's Elevado putter designs previously for THP in the TFi 2135 lineup here, so entering this review I was already familiar with the shape. That said, I still want to dive into some things about it, namely how I have little doubt that it is one of the best mallet putter shapes out there, by any brand at any price point. Yes, I said it.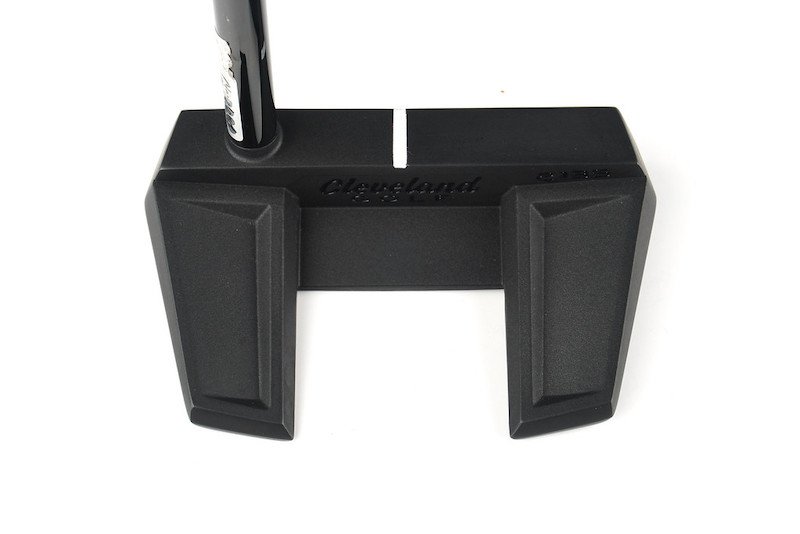 But what exactly leads me to make that claim? Simply put, I think Cleveland with the Elevado has taken arguably the most popular mallet putter shape in golf and not only made it their own but created a more visually pleasing and potentially effective version. When I reviewed the TFi 2135 version, you could see the potential of the shape, but it needed a little tweaking, and with the Frontline version literally everything has been improved. The "wings" maintain their square angles which make it so effective at framing the ball, but some discretionary weight has been moved from them creating some very clean and modern angles at address.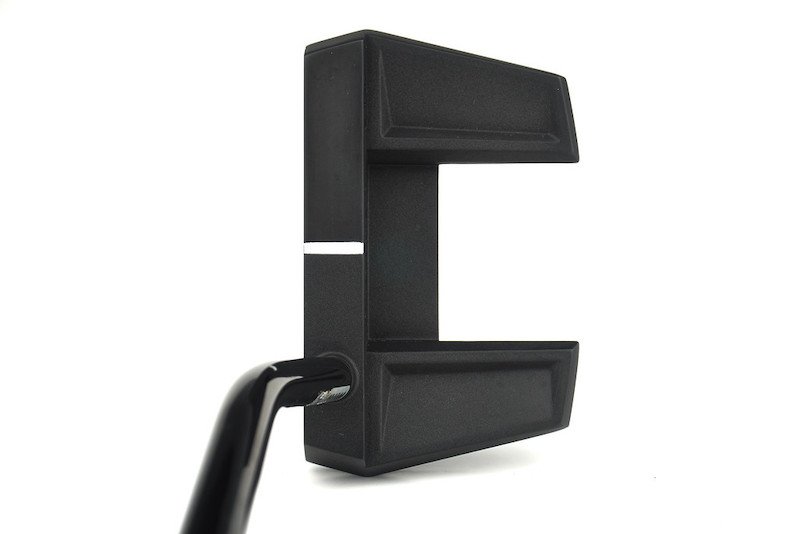 I got the single bend variation of the Elevado in for this review, but there is now also a slant neck which will affect both the stroke-fit of the putter as well as simply making it potentially more accepted by a wider audience. Also, Cleveland made the decision to go with a murdered-out color scheme on this one and it really pays off. The black head, black paintfill, Lamkin SINKfit Pistol grip, and gloss black putter shaft with the overall package having just a splash of red as an accent creates a look that is on par with putters priced well above the Frontline's $199.99 price point.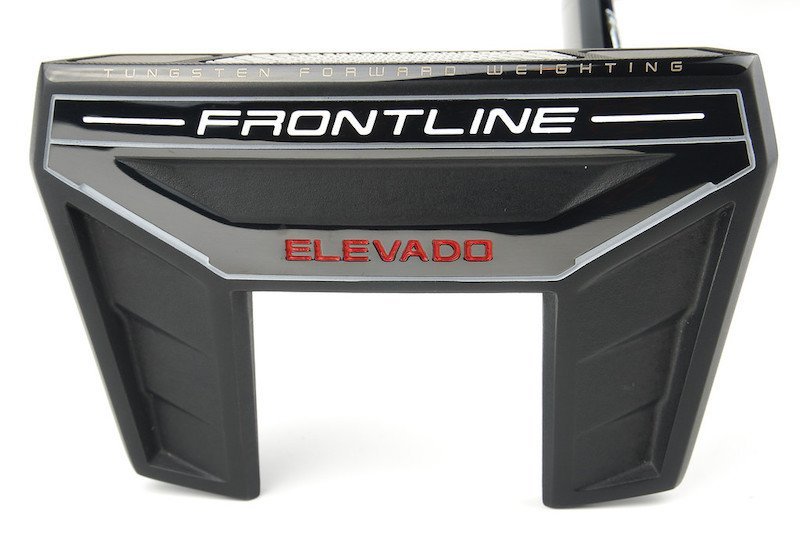 While the shape is good, the tech is more forward thinking than many will expect from Cleveland Golf when it comes to a putter. First, the "Frontline" name was chosen for a reason, where most mallet putters focus on how the larger footprint allows more mass at the extremes to increase the overall MOI (moment of inertia) and thus the forgiveness, Cleveland is moving weight to the face of the putter. To do this, they are using two MIM'ed tungsten weights (is there a more popular weighting tech/design feature in the industry than metal injection molding right now?) in the outer edges of the putter face which gives not only a tech story, but a visual tech story.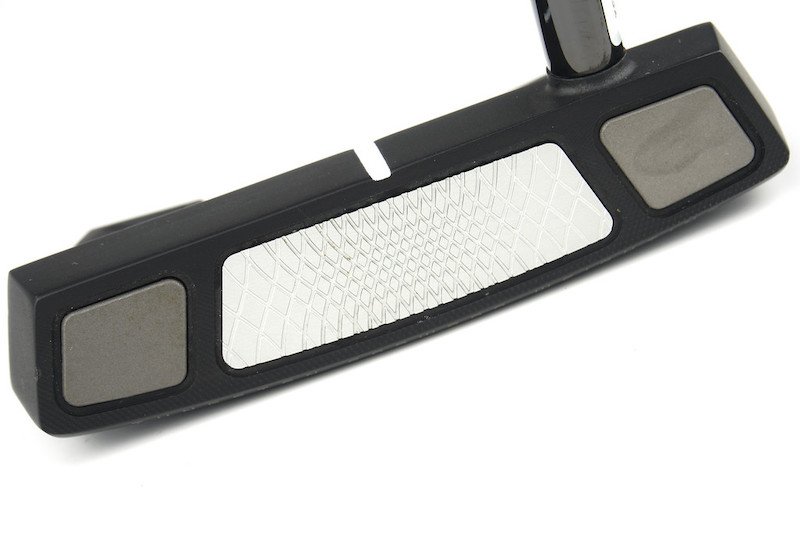 For the effect of the weight, Cleveland argues that traditional mallets by putting weight back in the design do increase the MOI, but at the expense of the CG (center of gravity) moving back as well, they believe that having the CG forward is a more effective performance feature and creates more accuracy and directional consistency. During the review, I found this to be surprisingly accurate. The reality is mis-hits in the putting stroke are much more marginal than most realize, so by moving this weight forward in a mallet design that does still keep some mass rearward, there is a literal balance struck that lead to a consistency on the greens I did not anticipate. Additionally, by applying their SOFT (speed optimized face technology) insert the roll was fast, forward, and with a sound/feel that rivals most fully milled putters I have put into play. I know looking at the amount of surface area on the face for striking a putt, some might be concerned, but I do believe the reality is misses on putting strokes are over sensationalized and are not nearly as severe as some think.
The biggest story here to me though is also seemingly the most under the radar based on the release information from Cleveland Golf we have in hand, and that is 2135. For those who don't remember or maybe don't know, 2135 stands for 21.35 mm, more specifically the mid-axis point of a golf ball. Initially the putters featured a raised alignment aid positioned at that height in the flange of the putter, which honestly was not that clean of a look. Here though, the face height is 21.35mm, which means an exponentially cleaner look for the putter at setup. Yes, it is a shallower face than we are accustomed to, but it in no way effected performance for me other than more confidence in alignment.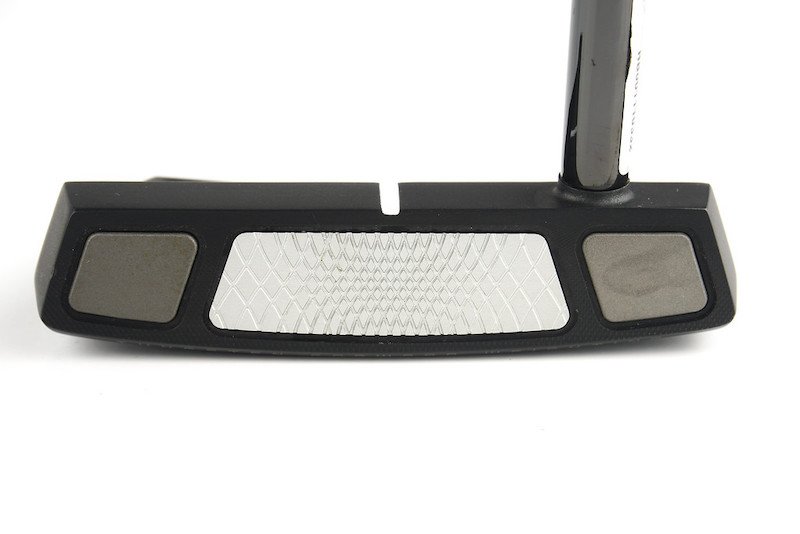 Bottom line, this is a unique take on mallet putter weighting and based on what I saw in testing, there is definite merit. Impressively, it will look good on a shelf and in hand with plenty of visual tech and a sleek aggressive look, all while carrying a $199.99 price point. While some will argue price no matter what, the Frontline Elevado fits well at where Cleveland Golf has priced the line given the materials within the design. The user gets tungsten, a premium grip, a blacked-out putter shaft, and more than that some very good performance. Kudos to Cleveland on this one, and I look forward to everyone else's feedback as these begin making their way into the wild.
The Details
In Stores: 9/13/2019
Cost: $199.99
Shapes: Elevado (Reviewed), Cero, Iso
Grip: Lamkin SINKfit Pistol
Length: 33", 34", 35"
Hosel: Single-Bend, Slant-Neck