While working with the team at Budget Golf on our incredible THP Experience, an idea popped up. A Deal of the Month, exclusively for THPers, where each month the team there would find something special and cut the price that is only available with a THP Coupon Code.
Before continuing we want to say this is NOT an affiliate program. We are not paid a commission on the sales of these goods.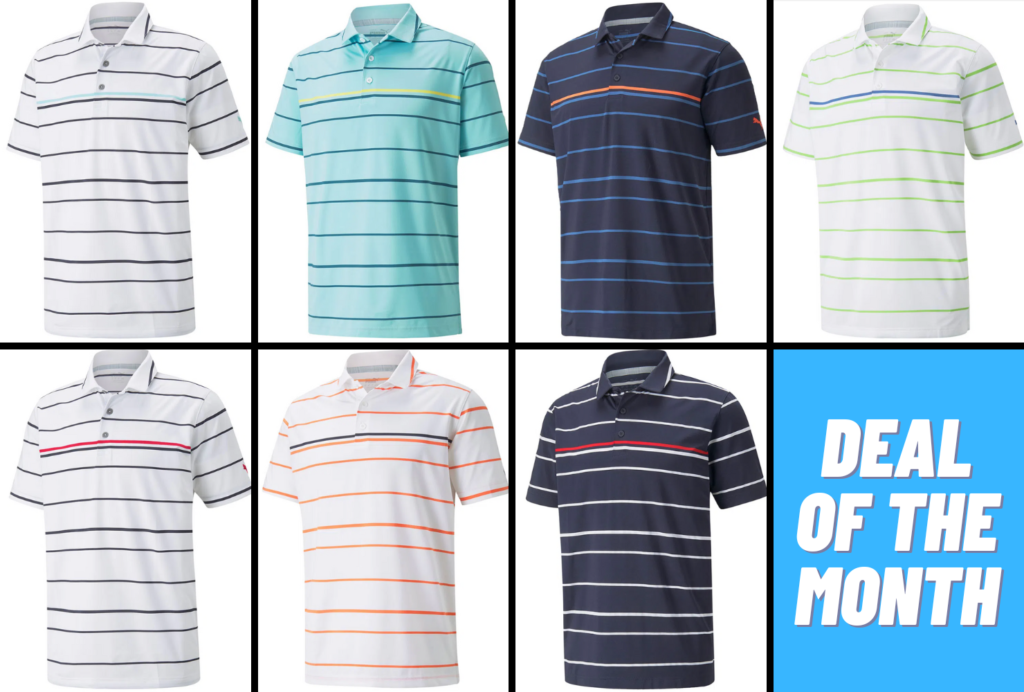 The April deal is here and it is a good one. The PUMA Mattr Border Lines Polo that retailed for more than twice this much, was recently marked down to $39.99, but for THPers they are going a step further and bringing it all the way down to $29.99 with the THP Monthly Deals discount code.
Any color shown above and a large selection of sizing is available on most of the options.
MATTR (Materials, Technology & Research) is the technical moisture-wicking, fast-drying fabric, with breathable, four-way stretch and a lightweight feel, this fabric gives you all the things you need to go low. If performance MATTRs to you, it MATTRs to us!
Ordering is no different than how you would normally at Budget Golf. Add the item to your cart and then at check out, use the coupon code THPDEALS and the discount will be applied.
That's it. Then check back every month for the newest Budget Golf Deal of the Month and see what the team has conjured up.