If I asked you what the least thought about and analyzed shaft in a golfer's bag was, I would be willing to bet most would say putter. Well, Breakthrough Golf Technology is daring golfers to challenge that mindset with the belief that the traditional putter shafts are creating inconsistencies that are costing golfers strokes in their game. Enter their Stability Putter Shaft which challenges all conventional design elements of putter shafts, and THP was fortunate enough to get the product in for further review.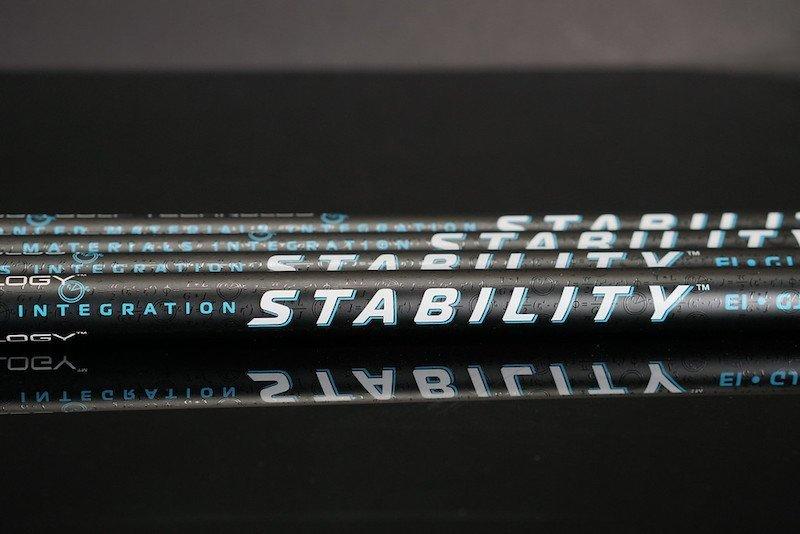 Who is Breakthrough Golf Technology?
This is obviously going to be the first question for most golfers when they hear the name "Breakthrough Golf Technology" (BGT), it's a bold name, but that is about it. Well, should you mention the name Barney Adams to those same people, I would be willing to bet many will immediately recognize that last name. BGT is the brainchild of Barney Adams who founded Adams Golf and created the legendary Tight Lies, as well as Blair Philip who was the man behind the curtain of YES! Putters in their heyday. If that isn't enough weight behind the BGT name to get people to take note, then I don't know what is.
The company is based outside of Dallas, Texas and has cut no corners in creating a state of the art research and development studio with the sole goal of bringing to the masses shafts that will have a legitimate impact on people's games. According to BGT, the Stability Putter Shaft is the first example of what they can do and they've even gone so far as to call it potentially "iconic".
What is the Stability Putter Shaft?
Now that is a question. The better place to start though is why is the Stability Putter Shaft needed when we are dealing with the most compact and non-violent "swing" in the game? BGT makes a fair point here that I myself hadn't even considered entering the review as I too was initially very pessimistic. Through the years, putter head-weights have increased dramatically, but, the shaft used is unchanged.
BGT claims that due to this massive increase in the weight of the putters, it has increased the margin for vibration and oscillation through impact. In layman's terms, they claim this has led to a significant variance in getting and keeping the putter face square through the impact zone.
To battle that, the Stability shaft has a crazy unique design. In order to remedy the problem that BGT was focused on, they wanted to limit that twisting as much as possible, literally increasing the stability. While most will simply say "make it stiffer!" that alone would drastically increase weight and completely alter/deaden the feel. So the goal became to keep a traditional weight range, maintain feel, and add stability. This was in the end accomplished by a multi-piece design that is more technologically advanced than anyone ever dreamt a putter shaft could be. The main body of the shaft consists of eight layers of high modulus carbon fiber in a no taper design to reduce torque, within that is a 22 gram aluminum insert that reinforces stability, and this is fastened to a an aluminum connector which allows them to then match the tip/shaft/bend design of any putter profile. This is much more advanced than any other putter shaft on the market, and at $199, it should be.
Performance Thoughts:
As with any review, technology is cool, but if the performance isn't there then it doesn't really matter. With a product like this, testing that performance can be a bit tricky, as unfortunately I don't have access to a SAM lab, Quintic, or the likes. With that, my testing was done the old fashioned way, on the putting green and course.
Before we get to that though, it is worth mentioning the install process. I had the Stability Putter shaft installed into a SeeMore mFGP PR as well as a SeeMore Diving Board.  One of the shafts I installed myself, it was as easy as can be and necessitated only a butt trim to bring to length. The other, I actually sent into BGT for install and because it was on a SeeMore they used the 9" blacked out tip section from my shaft and bonded it into the Stability shaft, a pleasant surprise that maintained that patented SeeMore look. Best part, the installation was free and they had it back out the same day that it arrived at their facility. Also worth noting, the Stability shaft is compatible with every neck/bend/hosel type.
Obviously the shaft looks different, the carbon fiber top section has a wider diameter than the tip section, but it manages to look cool rather than overly abstract. Thankfully, it can also be installed with the graphics down leaving a nice blacked out look at address.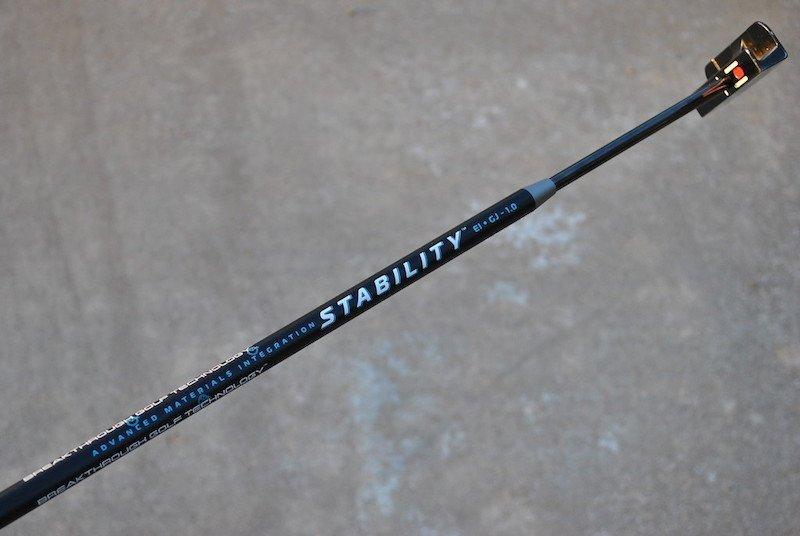 For performance testing, I did a lot of work with gate drills to regulate impact positions on the putter as well as taking a look at run out compared to stroke lengths. While there is obviously still going to be a lot of personal in something like this, for me, the name "Stability" is spot on. In hand after install the overall putter did feel heavier, but in the stroke that sort of faded away for me. The key is that through the impact zone, the entire package felt much more "connected" for lack of a better term. In both putters it was more crisp, and although there is vibration dampening going on here, the Stability shaft seems to almost remove "interference" rather than completely altering the feel of the putter head itself like some other frequency based options I have used.
What did this all equate to? Is it just a feel thing? No, for me there was a tangible and perceptible change in proximity to the hole on putts as well as improved distance accuracy on lag putts. I wish I could provide you with some fancy SAM lab statistics but instead I rely on the fact that I'm a putter and putting addict, and there is no doubt in my mind that this improved my putting. While I'm sure some might point to a placebo effect, the fact that I installed these in two totally different putter designs (center shaft and plumbers neck) and saw the same type of results puts that notion to rest for me.
Parting Thoughts:
Let's be real here, priced at $199, this is not going to be a product for everyone. The odds are a golfer playing a $99.00 putter is going to be much less willing to shell out for something like this than one playing a $500.00 putter, which is just reality. The question for most however, will become if it can save you a couple strokes per round, is it worth it? That falls squarely on the individual. This is not going to make a bad putter great, but in my opinion it will help with consistency and that is the name of the game, for me, I would absolutely keep it in play.
For more information on Breakthrough Golf Technology and the Stability Putter shaft check out their website, www.BreakthroughGolfTech.com.