Did you know that Bridgestone makes more than just golf balls?  If you did, have you ever given them a swing? Those who have given Bridgestone a chance in the past have experienced some solid performing and feeling irons. However, their releases have always seemed to fight an uphill battle stateside, which is too bad. As they get set to drop a new series of clubs, THP was able to spend some time with the most forgiving option, the Tour B JGR HF1 irons.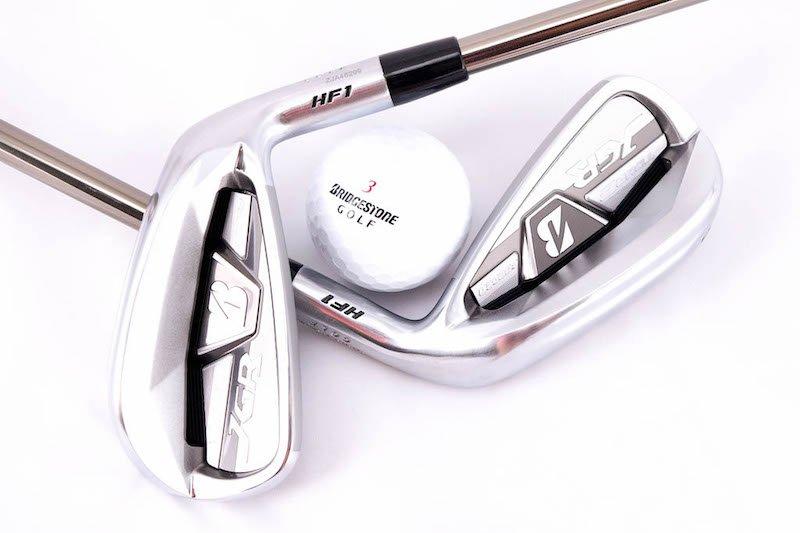 Above are the length and loft specifications for the JGR HF1 irons. As one can see, they are incredibly strong in both departments. But before anyone starts pounding on the keyboard about how "loft jacking" is getting way out of control, let's have a quick conversation about them. These irons were initially released in Japan where stronger lofts are not only accepted but have become more the norm. We have seen some other companies bring over some releases that originated in that same market, and they too carry with them a similar loft structure. Not every company brings with it two different pitching wedges, but Bridgestone does because it keeps the loft and naming structure comparable to the ones released in Japan.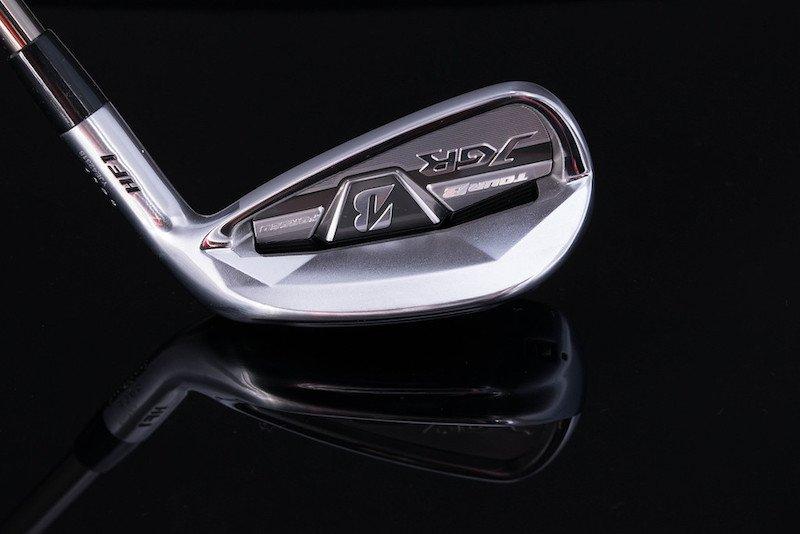 Lately, I have been using the model of having dry ball data back up what type of performance has been occurring on the course. However, after spending some time talking about the specs, the intrigue into what kinds of numbers these irons would produce might initially outweigh the on-course thoughts. Below is a look at some of the data that was captured on a Foresight GC2 while using a Bridgestone B330-RX golf ball. Without going through every club in the bag, the data below shows shots hit with the 5-iron, 7-iron, 9-iron, and PW2, yes that's right, a PW2. While dissecting these numbers, some evident performance characteristics seem to jump off the page. Starting with the ball speeds, which all appear to be on the strong side, even on some of the mishits. For example, if we look at the 7-iron chart, the second shot recorded at only 114 MPH while the majority were up around 120MPH, and in carry yardage it was just a mere 5 yards short of the average strike. That speaks to something that was noticeable on the course, which is that these irons are designed with forgiveness and speed in mind. Bridgestone notes that the increased ball speed comes in part because of their thinner and stronger face material, which they refer to as Strong Metal 2.0.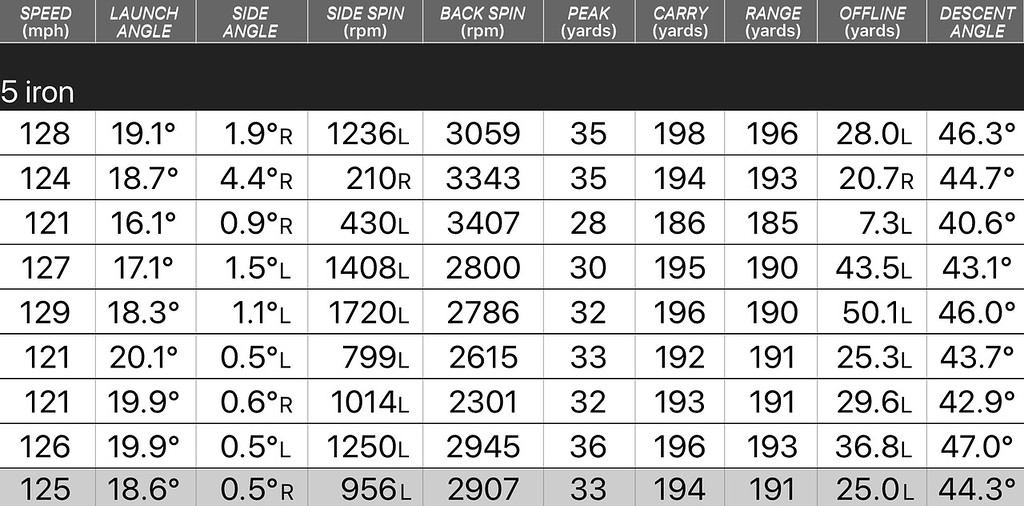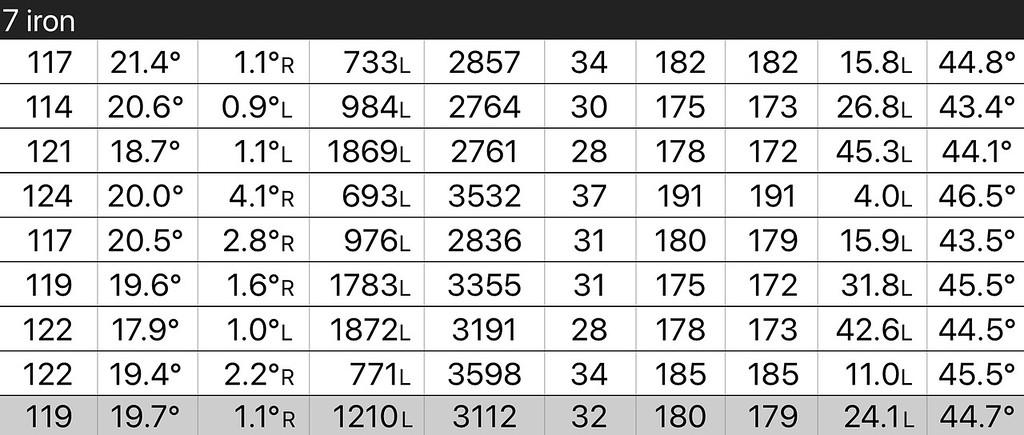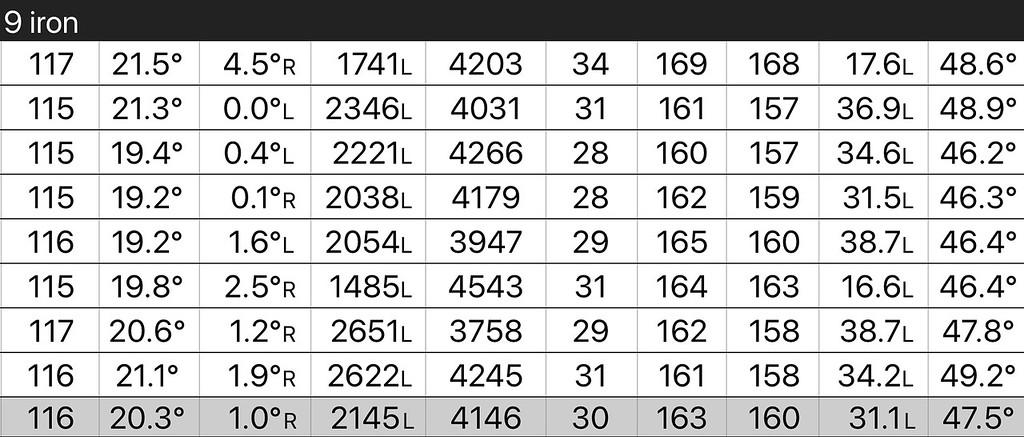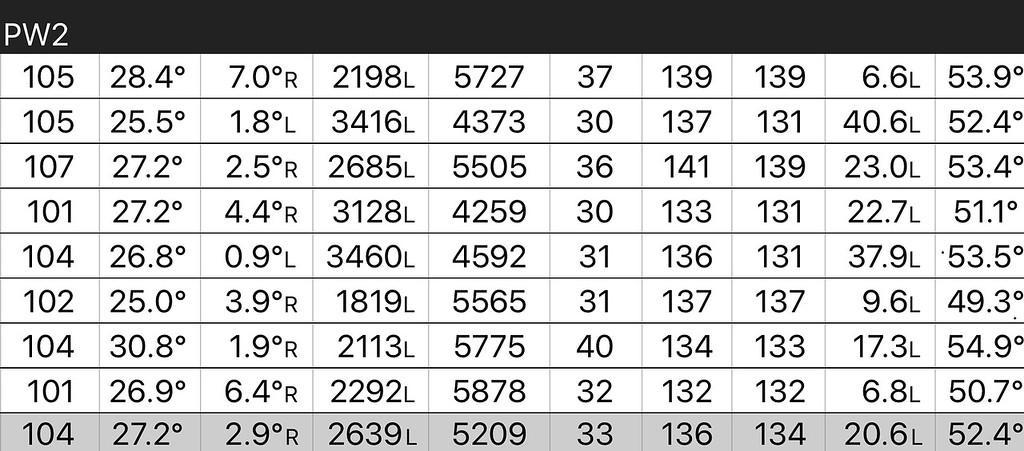 Another aspect worth mentioning is the consistent height shots I was able to achieve. Moving throughout the bag, the peak height in this data shows that each iron produced an average shot with a peak height around 33 yards, with the only outlier being the 9-iron which was averaging around 30 yards, which is still nice and high. Being a golfer who doesn't usually carry a 5-iron, let alone one that is 22°, it was comforting to see numbers show that balls were able to climb to a similar peak height to others in the set. Along with this height, comes a solid descent angle topping out at a 52° average in the PW2. So while yes, these clubs are a low spin offering, they are still reasonably controllable thanks to their height and descent angle. This belief was backed up over and over again during on-course testing.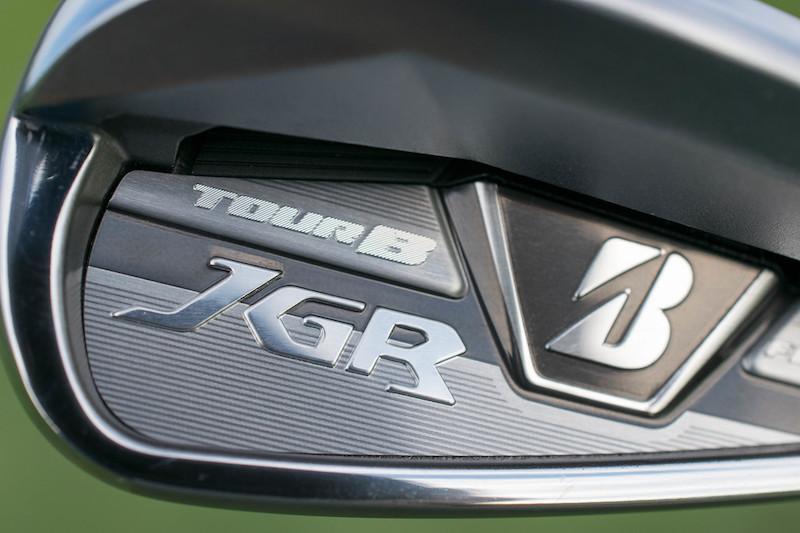 As these irons got used on the course, there was somewhat of a learning curve that came along with them. Since the lofts and length are both on the lower and longer end, getting ready to pull a 7-iron required an extra moment of thought because of the extra distance I was seeing. Like with any new iron set that finds that bag, once yardages were learned, club selection became easier. One somewhat funny occurrence of club selection came when my wife, who is a golfer, decided to walk a 9-hole round with me. When I asked her to grab me my pitching wedge, she looked in the bag with a bewildered look because staring back at her was both a P1 and P2. Instantly I got the question "Which one because I am seeing double?" Just chalk that up to the mental learning curve of having these irons in play.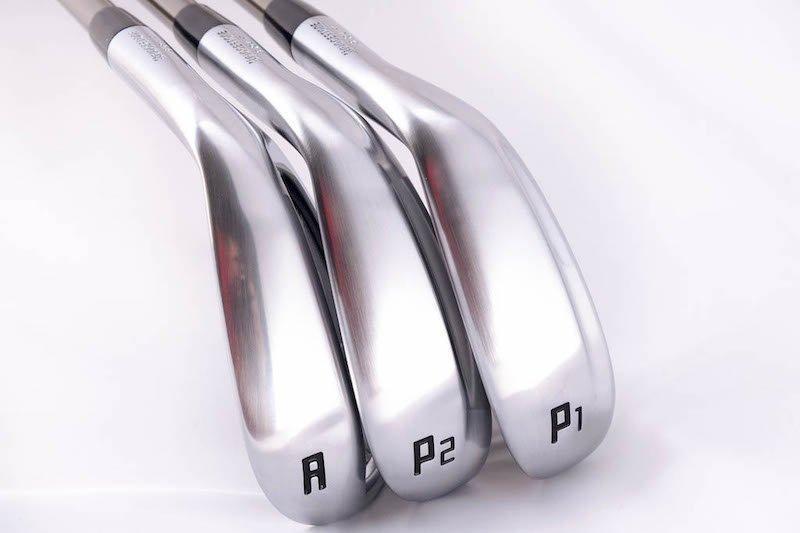 Something that data can't tell us is how easy the JGR HF1 irons were to hit. With a lighter weight UST Recoil 760 shaft and the wide flange, at times it appeared rather effortless to launch the ball high in the air. While on the topic of the wide sole, it is very noticeable at address all the way up to about the 8-iron. For me, that wasn't a bother, but for some who prefer a clean look when addressing the ball, these probably won't appeal to their tastes. Technically speaking, this type of design allows Bridgestone to create an iron set that has an extremely low and deep center of gravity.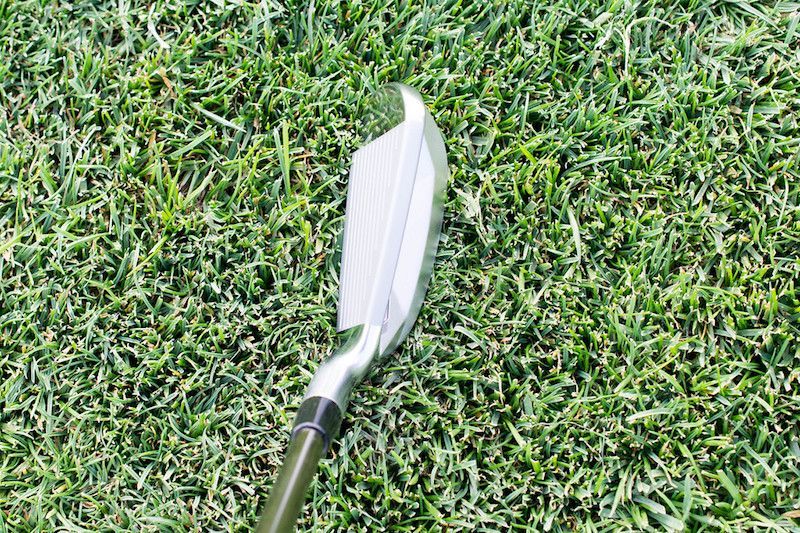 Lastly, and perhaps the most surprising aspect of the JGR HF1 irons is the feel. Even though badging in the cavity states that these are a forged clubhead, it doesn't guarantee a pleasant feeling. Golfers have seen in the past that there are some forged irons that have been accompanied with a firmer feel, which tends to go against just about everything you read on the internet. Not to mention that these clubheads are big and bulky, so being able to play them while enjoying this aspect is something that I honestly did not anticipate.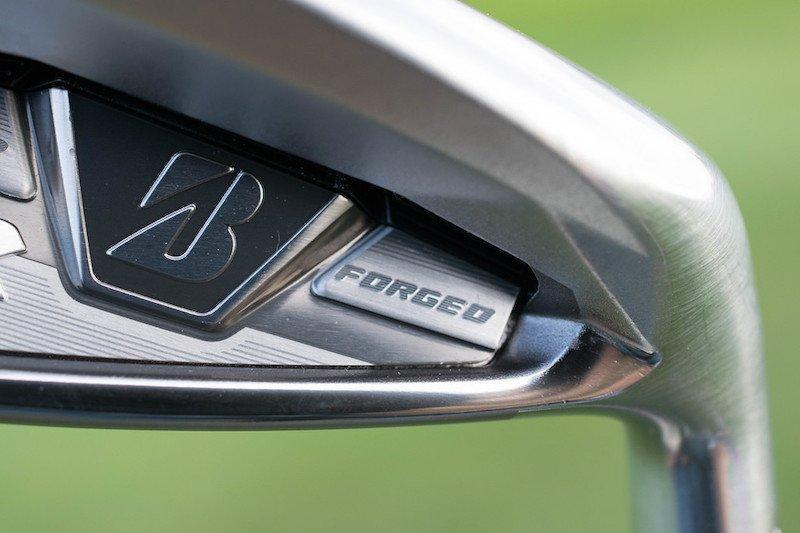 Make no mistake about it, the targeted demographic for these Bridgestone irons is the golfer who wants extreme distance and forgiveness. With that in mind, it's hard to argue that these irons don't do as intended. Well struck shots gain some serious height, flew a long distance, and landed on a sharp enough angle to make them playable even with a lack of backspin. They won't be an iron set for everyone, but for golfers who are looking for that kind of performance, these should be one worth checking out. When ordering these irons, the stock makeup comes with 6-PW at a price of $849 with the 5-iron and AW available as additional options. More information on the new Tour B JGR HF1 irons can be found at www.bridgestonegolf.com.