To say the idea of a cup faced player iron brings on a lot of intrigue is a massive understatement.  For Callaway, they are potentially breaking barriers with their XR Pro iron release, introducing a 'Cup 360' face design that is marketed to produce 'outrageous ball speed all across the face.'  Packed full of performance improvements from their previous "X" series of irons, the XR Pro irons on paper seem poised to either astonish or disappoint.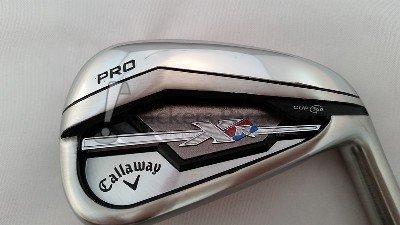 Club Specs
| | | | | | |
| --- | --- | --- | --- | --- | --- |
| Name | Loft | Availability | Length | Lie | Swing Weight |
| 3 | 19° | RH / LH | 39″ | 60° | D2 |
| 4 | 21.5° | RH / LH | 38.5″ | 60.5° | D2 |
| 5 | 24° | RH / LH | 38″ | 61° | D2 |
| 6 | 27° | RH / LH | 37.5″ | 61.5° | D2 |
| 7 | 31° | RH / LH | 37″ | 62° | D2 |
| 8 | 35.5° | RH / LH | 36.5″ | 62.5° | D2 |
| 9 | 40° | RH / LH | 36″ | 63° | D2 |
| PW | 45° | RH / LH | 35.75″ | 63.5° | D2 |
| AW | 50° | RH / LH | 35.5″ | 63.5° | D2 |
KBS Tour V90 Steel
| | | | | |
| --- | --- | --- | --- | --- |
| Manufacturer | Flex | Shaft Weight | Torque | Kickpoint |
| KBS | Regular | 89 | low | mid |
| KBS | Stiff | 90 | low | mid |
First Impressions
Upon early inspection, there was some familiarity in the lines of the XR Pros as it relates to former Callaway iron models like the X Hot Pro.  That strong line shaping the cavity and subtle line on the sole really bring back some positive memories as it relates to a former successful iron design. However, the XR Pros take on a look of their own rather quickly.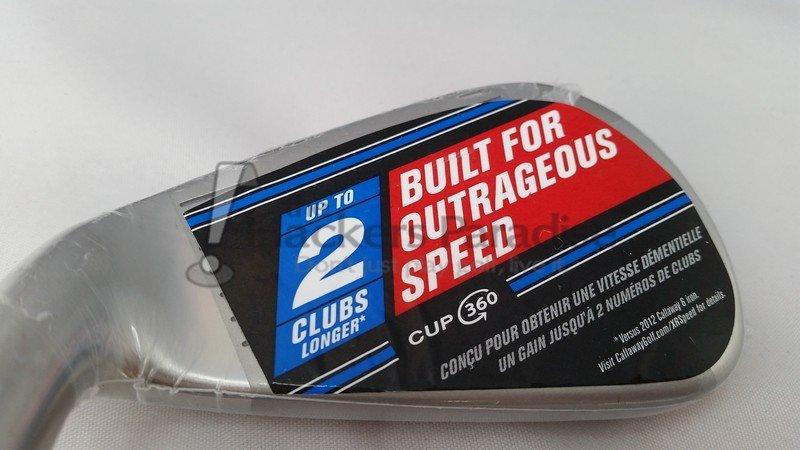 Eyes bounce around between the obvious perimeter weighting, badging to likely improve sound and feedback, and of course the words "Cup 360" towards the heel.  For those who aren't familiar with the technology built into the head, it leaves a lot of intrigue on the table.  Despite all the attractive design elements, attention quickly turned to the sticker affixed to one of the longer irons; "Built for Outrageous Speed" and "Up to 2 clubs longer" with "Cup 360" directly below it.  If that does not hook someone into at least demoing, what will?
Cup 360
From Callaway: For the first time ever, we're putting cup-faced technology into a player's iron. Our Cup 360 provides outrageous ball speed all across the face.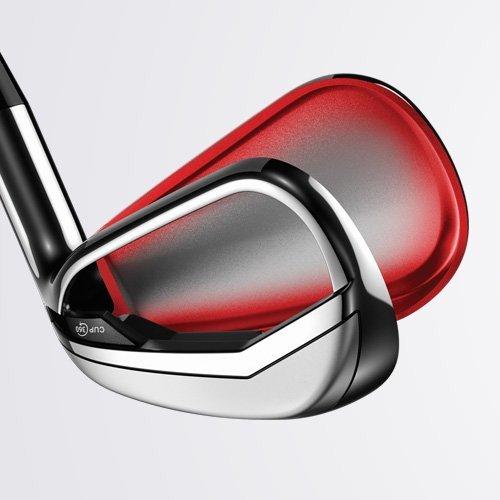 Two sentences that produce massive intrigue.  A cup face iron in a Callaway iron, and a player iron at that.  Basically what is occurring here, is the entirety of the face is a single unit, and any welding or bonds created with the rest of the head are done beyond the face area.  This, in theory, will allow a larger optimum face flex area, and improve the overall flexing while the ball travels away from the sweet spot.  Not unlike their 'outrageous speed' claims, think ball speed.
Lower CG, More MOI and Ball Speed
From Callaway: The Internal Standing Wave is the ultimate team player. It's refined the way that we lower CG, increased MOI and gives the face cup the freedom to provide more ball speed.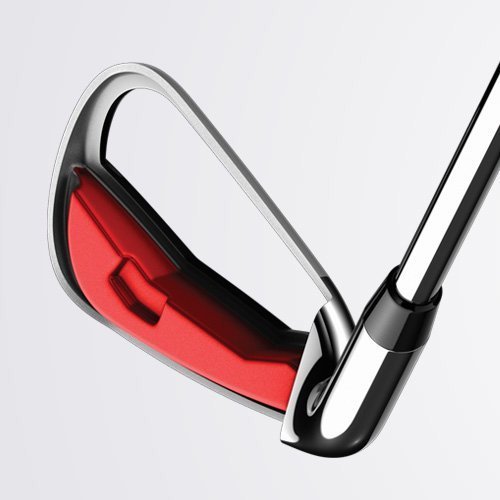 This is about two technologies coming together to create something bigger than their individual pieces.  The pronounced 'internal standing wave' runs along the lower portion of the XR Pro face, producing lots of mass behind the contact zone and on the bottom grooves.  It is interesting to see the change from X Hot Pro, where the mass was in a relatively straight line, making the XR Pro seemingly more focused on putting mass/weight into the right places.
New Construction and Refined Shaping
From Callaway: A player's iron needs a different level of refinement and attention, in this case a 2-piece construction that includes a dual heat treatment. The head shape is more compact, with a thinner topline and narrower sole width.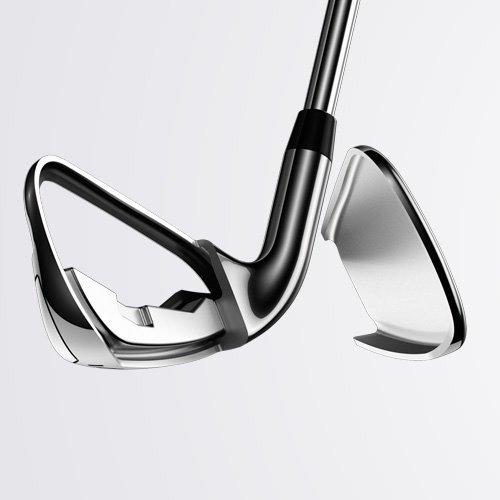 One thing Callaway clearly paid attention to with the XR Pro iron profile is sizing.  There is absolutely a difference between a true blade iron and the XR Pro head profile, but the size difference between the XR Pro and an SGI iron is much the same.  The reality is that the XR Pro profile as a whole is about as compact as one could expect with the technology that has been built into it.  In terms of the sole, the sizing is not as wide as would be expected and still offers plenty of turf interaction.
Distance
With the platform 'built for outrageous speed' there is a lot to be expected, however considering the marketing campaigns of the last few years, one must understand that gains are going to be limited.  In testing of the XR Pro irons for a variety of golfers, it's reasonable to anticipate somewhere between a half club and a full club longer than a more traditional iron.  The older the comparison iron, the larger the gap will be, and it seems like Callaway sets that precedent with their disclaimer of "Up to 2 clubs longer… versus 2012 Callaway 6 iron."  This will be touched on later, but it seems like distance as it relates to a 'maximum' might be selling this iron a bit short.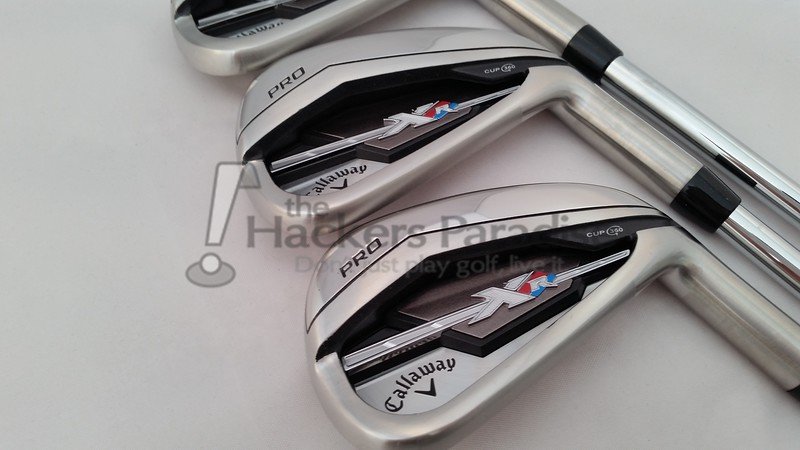 Sound
There are many golfers who clamor for the perfect sound and play extreme blades with the end goal of hitting that fractional center MOI to produce a contact sound worthy of a video game.  Considering how few golfers (as a percentage) meet the above ability, it makes sense to begin manufacturing irons that offer similar elements to a player iron.  With the combination of materials and the forged cup face of the XR Pro irons, it produces a slightly lower pitched sound in comparison to a traditional blade, however it is very clear when ideal contact is being made.  Volume and sound clarity play big roles in the sound element of XR Pro, and players will not feel lost as the irons produce plenty of feedback for quality of contact.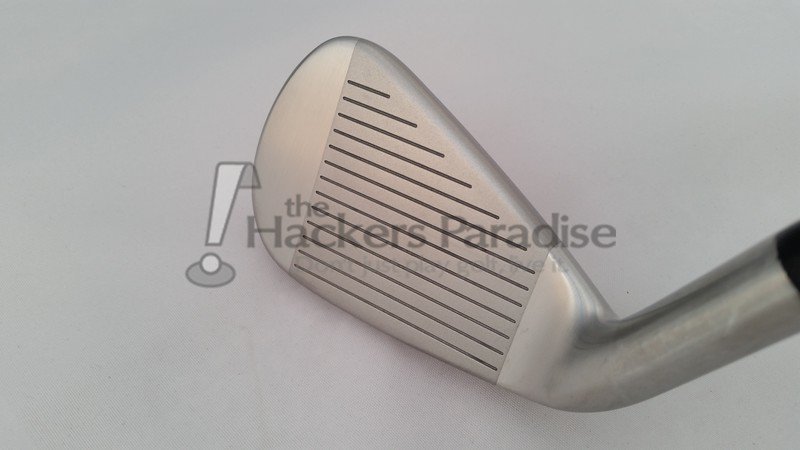 Workability
Another concern that seems to come up with more forgiving irons is the inability to work the ball.  Certainly five years ago this played a large role in the early 'distance iron' builds, however it has become quite clear that the golf industry is moving beyond that 'flyer' mentality.  During testing of the XR Pro irons, the ball could be worked left and right with relative ease, especially when ideal contact was made.  Hooded hooks, high fades, and soft draws are all viable options.  These swing adjustments rarely came at the cost of distance loss beyond what should be expected for manipulating the club face.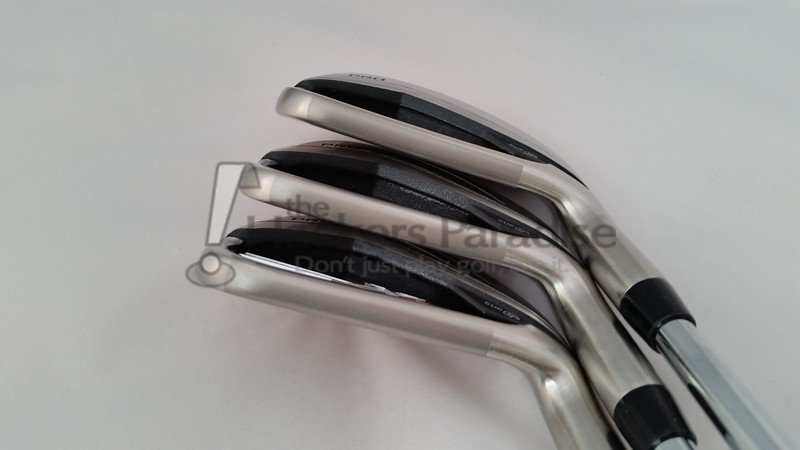 Turf Interaction
Noted in the Callaway performance features above, they paid close attention to the sole width of the XR Pro iron.  Testing showed that attention was properly given to this portion of the iron, as turf interaction was ample yet ideal in most situations.  It is still very possible to dig large divots when hitting 'fat' shots, but it was not exceedingly bad unlike many of the player irons that dig quickly and aggressively into the ground.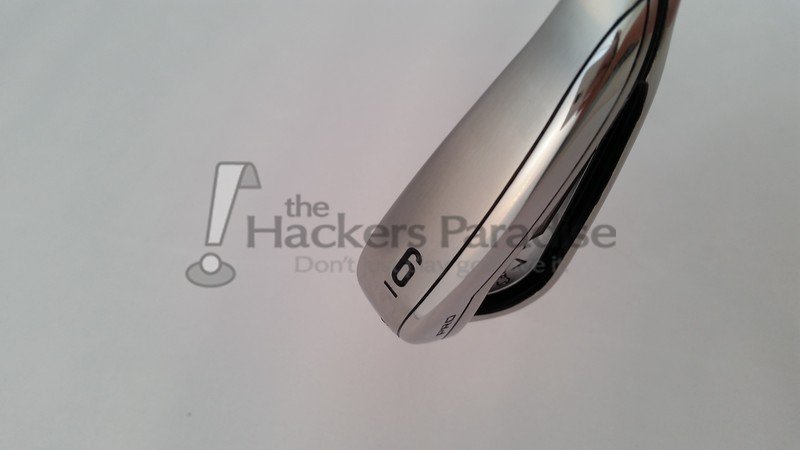 Performance
This will inevitably be the most impactful portion of this review, because it seems to be the most telling feature of the XR Pro irons.  Whether intentional or not, creating the face Callaway has introduced with XR Pro has provided a much more consistent distance gain – not simply on perfect strikes. 
During testing, there was a two day period where contact simply sub-par and caused at minimum a one club distance loss.  Moving to the range after a round, the 7 iron was consistently flying to a particular flag despite mediocre contact being made each time.  Not only distance, but also flight (a small fade) was repeated swing after swing after swing.  The XR Pro 7 iron was swapped for a player profile iron, the same weak contact was experienced, but in this sample, a greater distance loss variable was provided and far less consistent shaping of the golf ball in flight.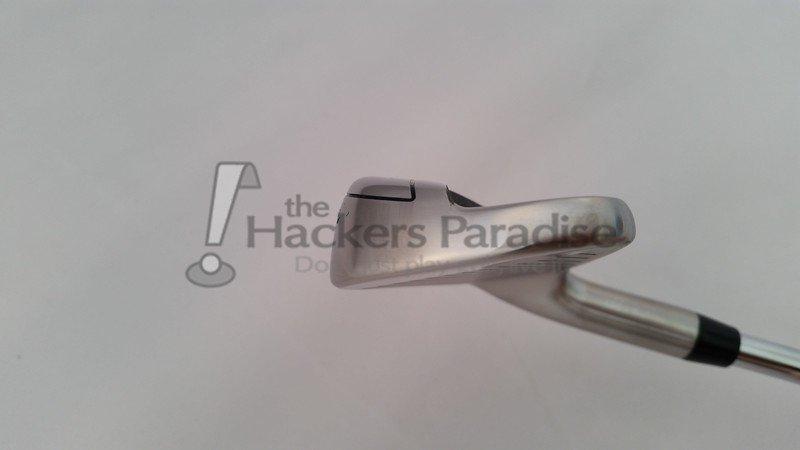 The XR Pro irons proved in this sample and the remainder of the testing that performance can be achieved in a profile that exceeds the true 'player' category.  As golfers are not perfect and have mediocre ball striking days, they would benefit greatly from the performance of their irons accommodating the good and the ugly.  For the XR Pro irons from Callaway, this was experienced on more than one occasion.  It is about consistency and distance across the entirety of the face, including towards the bottom grooves and back and forth between the heel and toe.
Shaft Pairing
The Tour V 90 steel iron shafts come stock in the XR Pro irons and they performed wonderfully throughout testing.  Tour V by design has low torque and a mid kickpoint, which lead to the expectations of mid launch and limited spin gains.  Flighting can change depending on swing, however a very optimal mid flight was experienced throughout the set.  Between the head design and the shafts, balls spun back on softer greens all the way up to the 4 iron, and in some cases had some very notable bite with the higher lofted irons.  As Tour V comes stock at 110 grams, dropping 20 grams to benefit swing speed and ease of transition was also welcomed.  It suited the profile very well.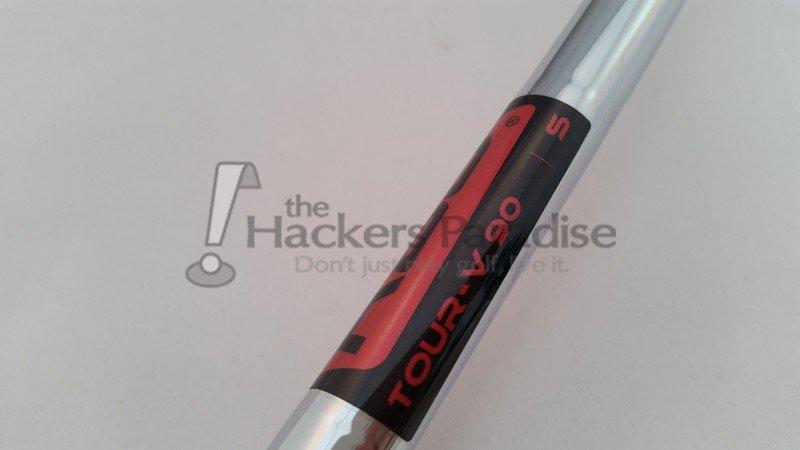 What Could be Improved
Despite everything that the XR Pro iron line has going for it, testing showed some rather quick signs of scuffing on the finish that is purely cosmetic.  From a performance standpoint this will not play a role at all, however it is always nice to have irons that have the appearance of being 'clean' after being wiped down.  Additionally, the stock grip is the Callaway Diamond Universal Red.  While they performed reasonably well during ideal conditions, wetter or more humid days found the grip somewhat slick.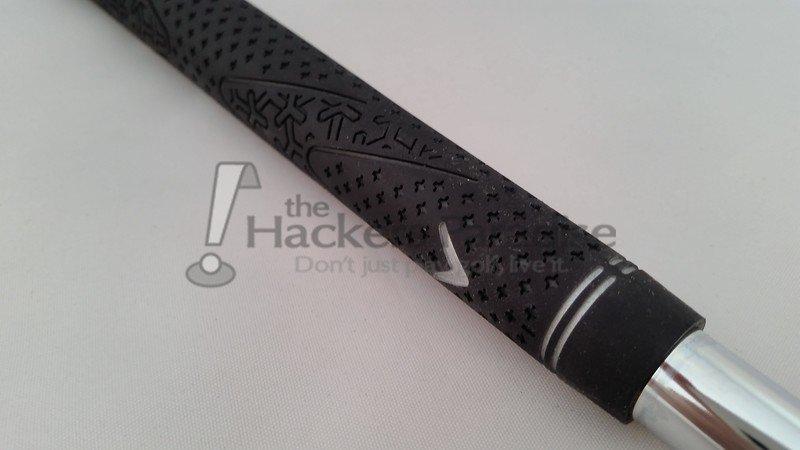 Parting Thoughts
This review experience has been both refreshing and enjoyable, experiencing the benefits of technology that bridges the gap between player performance and game improvement forgiveness.  Callaway has introduced a rather impressive design with the XR Pro iron, one that many golfers will benefit without the cost of moving too far away from an iron profile they are comfortable with.  For more information on the Callaway XR Pro irons, visit www.CallawayGolf.com.