For many years Cobra has been one of just a few manufacturers willing to step up and offer a max-game improvement type driver focused on the things that a lot of golfers need: speed and draw bias. Although the MAX line is not new for Cobra, this year with the F-MAX they are taking a much more forward approach in both looks and marketing, which is a very savvy decision indeed.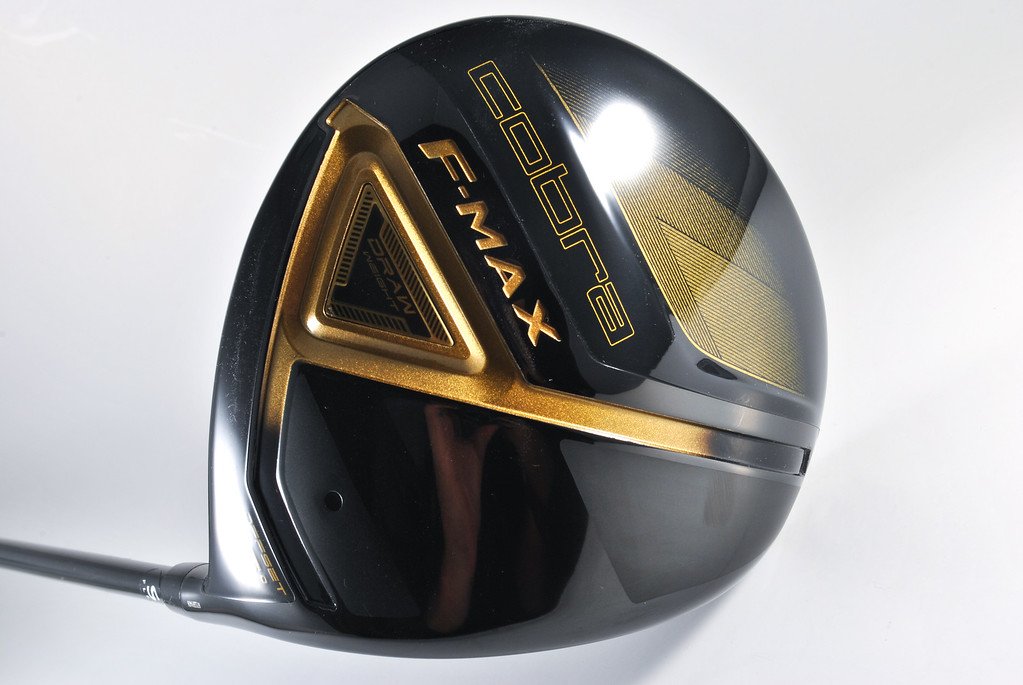 THP was able to spend time with the new Cobra F-MAX Offset driver in 9.5° and break down exactly what they have designed.
Cobra on the 2017 F-MAX Drivers:
The F-MAX Offset and Straight-Neck Drivers are our lightest, most forgiving driver engineered specifically for golfers with moderate swing speeds who require maximum draw bias. Back, heel weighting and an offset hosel promotes straighter and higher launching drives.
LIGHTWEIGHT TECHNOLOGY BUILT FOR EFFORTLESS SPEED & DISTANCE.
Engineered for moderate swing speeds featuring ultralight construction to help you play your best.
Larger Grips– Larger, midsize grips improve comfort and consistency with every swing.
Lighter Shafts– Lighter shaft weights help golfers with moderate swing speeds generate more clubhead speed with less effort for maximum distance.
Lighter Swing Weights– Lighter swing weights improve comfort during the swing to help moderate swingers see improvements in launch and speed.
FASTER AND STRAIGHTER.
The F-Max features a forged Titanium 6-4 face, delivering improved ball speeds on off-center hits.
EASY UP AND STRAIGHT. MORE FAIRWAYS. PERIOD.
Technologies designed for easy up launch and straighter ball flights.
BACK/HEEL CG – A fixed, back weight positioned near the heel promotes straighter, more forgiving ball flights.

OFFSET & STRAIGHT NECK – Available in an offset hosel design with maximum draw bias or a non-offset, straight neck hosel with minimal draw bias to allow golfers to choose their level of forgiveness.

CROWN ALIGNMENT – A visually appealing crown alignment detail makes it easy to align the clubhead at address for straighter trajectories down the target line.
Specifications:
| | | | | | |
| --- | --- | --- | --- | --- | --- |
| Loft | Length | Swing Weight | Volume | Stock Flex | RH/LH |
| 9.5º | 45.50″ | D3 | 460cc | S, R, Lite | RH |
| 10.5º | 45.50″ | D1 | 460cc | S, R, Lite | RH/LH |
| 11.5º | 45.50″ | D0 | 460cc | S, R, Lite | RH |
| | | | | | |
| --- | --- | --- | --- | --- | --- |
| Model | Flex | Weight | Kick Point | Torque | Tip Diameter |
| F-MAX / COBRA SuperLite | Stiff | 64g | Low-Mid | Mid-High | 0.335 |
| F-MAX / COBRA SuperLite | Regular | 60g | Low-Mid | Mid-High | 0.335 |
| F-MAX / COBRA SuperLite | Lite | 58g | Low-Mid | Mid-High | 0.335 |
Technology Rundown:
The F-MAX lineup is the offering from Cobra that gives the majority of golfers (sorry internet crew, those 300 yarders on the interwebs aren't the majority, shocking isn't it?) the things that could best benefit those lower swing speeds and slicers. Nothing is revolutionary in the design, but it's finally being packaged aesthetically so that it might attract golfers, and not have them feeling judged with the MAX lineup in their bag because, right or wrong, that does happen.
With that in mind, it definitely behooves us to take a closer look at the overall technology being built into the F-MAX driver.
Lightweight Focus – The F-MAX drivers are all about speed, and rightfully so.  Increased swing and clubhead speeds are the easiest way to increase distance for the average amateur. So how to do that? Lighter shafts, lighter swingweights (in the higher lofts) and bigger grips. The first two there should surprise no-one because as we just said, lighter means faster, and faster means longer. However, the larger grip concept might catch some off-guard. Think about it though, what do most amateurs do with the driver? They strangle it to death. By going to larger grips, Cobra is trying to diffuse the tension which could mean even more speed. Now we must also remember that, no, this isn't going to be the ideal setup for the stronger swinger and bigger hitter out there, but that isn't the target demographic either, and with that we say kudos to Cobra for going after that segment.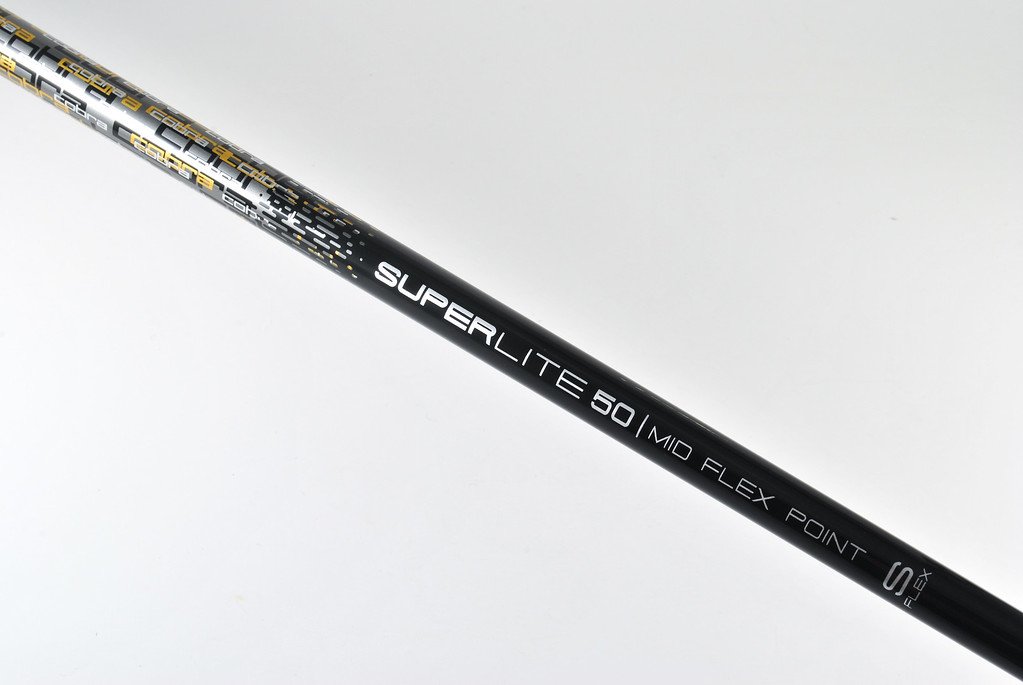 CG and Weight Placement– Specifically for this review, THP worked with the Offset version of the F-MAX, which honestly, is the ultimate anti-slice setup. Most player's battle a right miss, some might call it a "power fade", but let's call it what it is, a slice. As such, Cobra has moved mass in the F-MAX heads to get the CG low to improve launch, but also placed more mass in the heel to help add draw bias. The "Offset" version takes it even further and adds even more draw bias through that offset. Again, much like the lightweight focus, this won't be for everyone, but the reality is there are a ton of golfers who would benefit from it (and probably even enjoy the game more).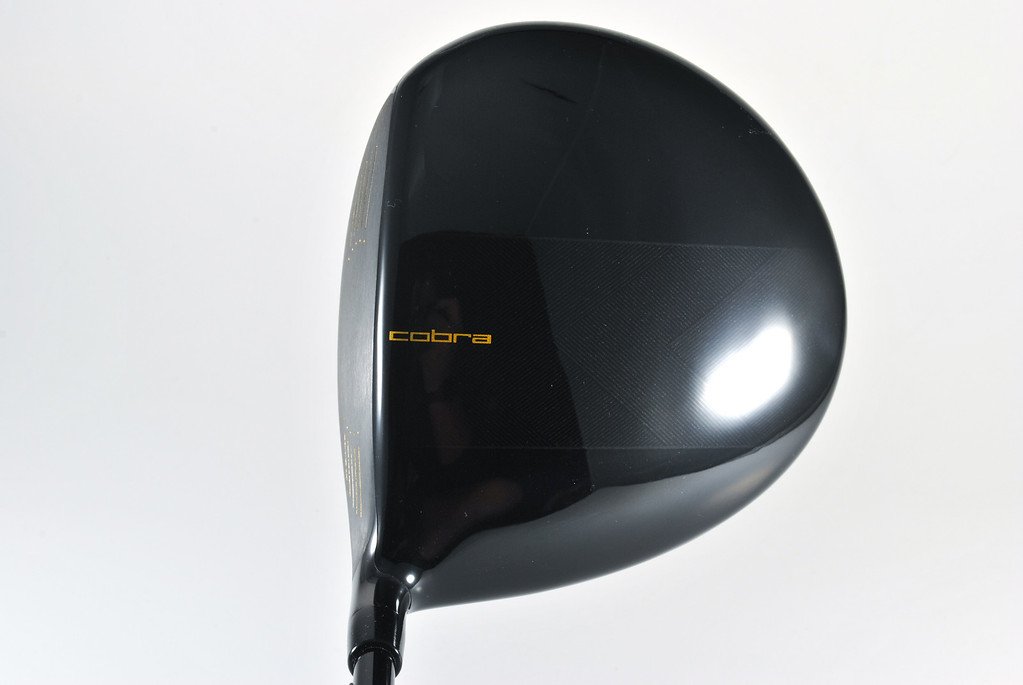 In-Hand Thoughts:
Lightweight, draw biased, and offset drivers are not a new concept. In fact, Cobra has been producing a "MAX" namesake lineup for some time now, but, this is the first time that we have seen such a design be stylized to try and get it into more player's hands/bags. Yes, with the offset version of the F-MAX that THP worked with, the first thing you notice is indeed that offset, but once you get past that, there is a lot more aesthetic work done to try and create a sense of comfort and confidence than in the past.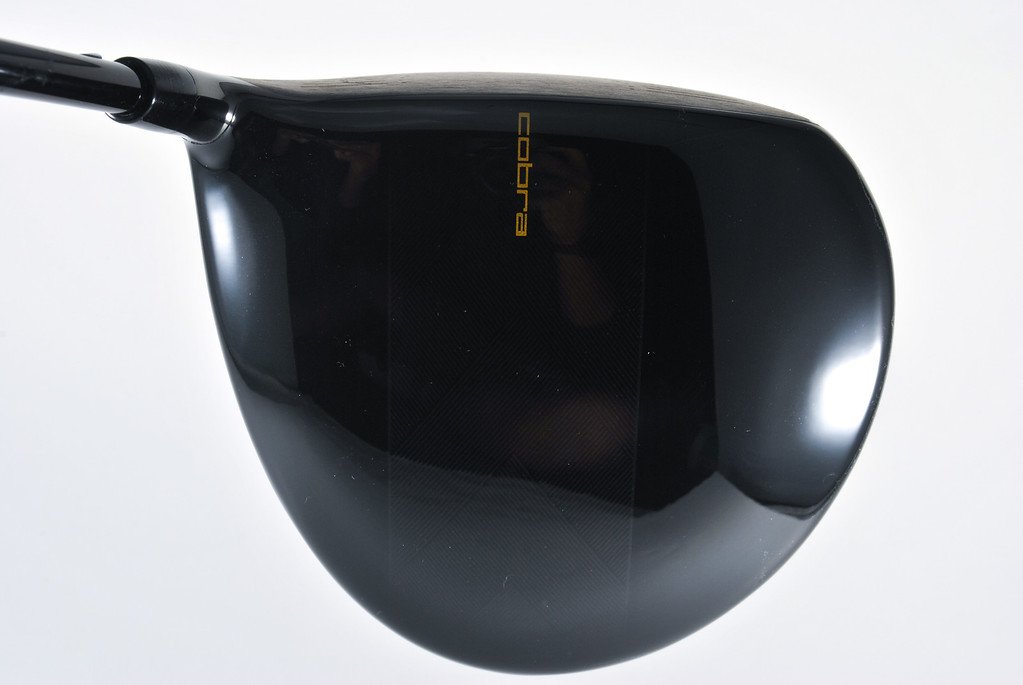 The overall design is heavy on gloss black from top to bottom, and it helps make the headshape more pleasing to the eye from the topline for sure. On the sole, that polished black look gives way to the metallic gold accents all over the head and it definitely makes it look more "high end" than one might expect. Cobra has done this without trying to hide what the club is, they have a pronounced "draw weight" verbiage on the sole which could have easily been hidden, good on them for embracing it instead. The facts however, are that the overall aesthetics are flashy while still being balanced, even the addition of a faded alignment stripe across the top of the club doesn't make one want to run-away. It all blends, and for the segment it is aimed at, if Cobra can get it into hands, might finally get people to embrace the benefit that draw bias can bring to their weekend game.
Performance:
If you have read this far, then you know exactly what this driver is designed to do, it's all about launch, speed, and taming that big left miss. Testing with the F-MAX Offset driver (9.5°) was done both on the course and range with use of a Foresight GC2 launch monitor available in both environments. Additionally, a variety of swing speeds were put to use, because although this reviewer is a stronger swinger, the design of the head also necessitated some lower range speeds as well. Data gained from testing is below, keep in mind, these are averages and truly severe misses were tossed out to give a better picture of what the head is or isn't doing. Additionally, flight path and ball speed will be discussed separately.
108+ SS – Lower Launch Player
100-107 SS – Average Launch Player
90-100 SS – Lower Launch Player
Now, what can be gleaned from that? As expected for the stronger swinger this more than likely will not be the direction they look, launch is there, but so too is spin, and in this case the ball speeds combined with that lead to a diminishing return of distance. The 100-107 range swinger saw better spin numbers and launch, additionally the ball speed was much closer to their averages with their typical driver, this lead to more potential than anticipated. The 90-100 player saw the greatest potential and had the head being used been 10.5° or 11.5°, then the added launch combined with a spin range that a lot of golfers in this segment can use in a positive manner (yes, the internet refutes this often, but spin is NOT the enemy in all situations) as the ball speeds were good and the launch was a pleasant surprise to them compared to their typical flight.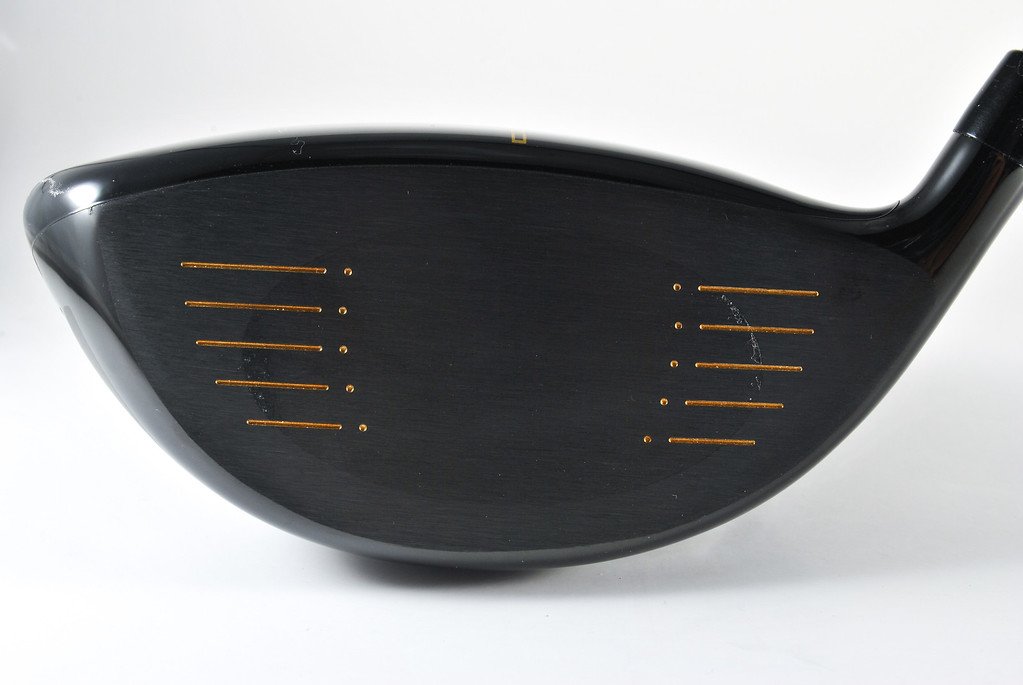 Directionally the overall average for the F-MAX Offset was definitely a right to left pattern. That said, the ability to hit a slice is still there no matter the biases put into the club. No club will totally cover up a bad swing, which is the reality of this frustratingly rewarding game of ours. If you are a golfer who misses right a lot, and lessons are not in the cards for you, then a design like the F-MAX and F-MAX offset are viable options to mitigate that miss as much one can with only equipment.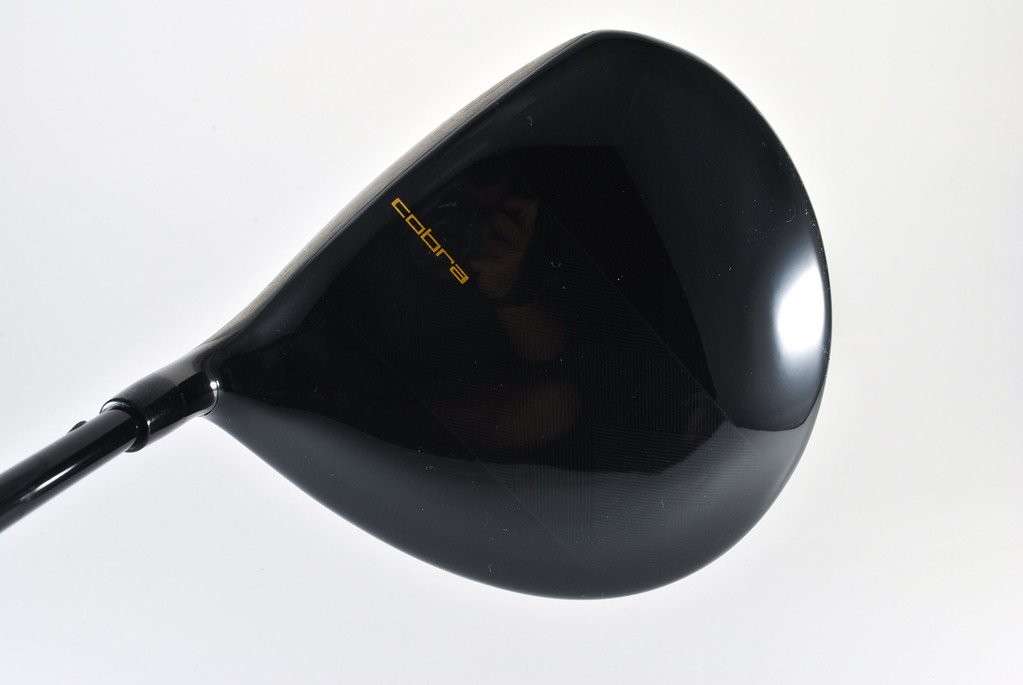 Also worth discussing, the sound/feel off of the F-MAX is very reminiscent of the old Amp Cell release from Cobra some years ago. You get a more metallic feedback, sans the sharp "tink" of a titanium design, and without the dullness that the predominantly carbon fiber designs offer. Essentially, it is a trait that will not scare anyone away. Additionally, the forgiveness of the F-MAX was, at least for this reviewer, also comparable to the Amp Cell of the past, and that is a compliment. The low CG of the design makes for launch and spin, and as such, it falls in line with the typical spin jumps and drops based on strike location of the head, but again, for the segment this drivers focus on spin is often going to be their friend rather than enemy.
Parting Thoughts:
In the end, what exactly is the F-MAX driver lineup for Cobra? Well, in one reviewer's opinion, it is a company focusing on a segment that has often been neglected entirely or given only options that lack any aesthetic cohesion. With the F-MAX, Cobra has shown to be a club which looks better than their past MAX offerings and gives golfers who need the draw bias and low CG performance traits. Will it be the club for everyone? Of course not (though it could be for many more than would admit it), but what Cobra has done is expand that umbrella of having something for everyone and making it known.
The 2017 Cobra F-MAX drivers are priced at $299.99 and information on the design as well as everything else Cobra offers can be found at www.CobraGolf.com.