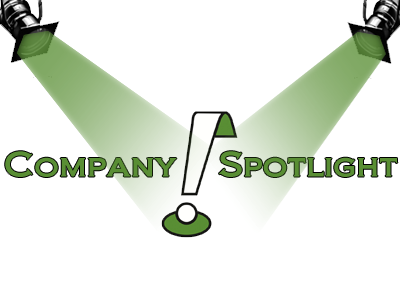 It seems like socks are an afterthought when it comes to apparel decisions, particularly in the realm of golf apparel.  Most often there are few thoughts beyond size and color, but what about the how they perform on your feet? That's where LIFT23 comes in, they are a performance sock brand with a focus on support, breathability, and wicking moisture away while on the course.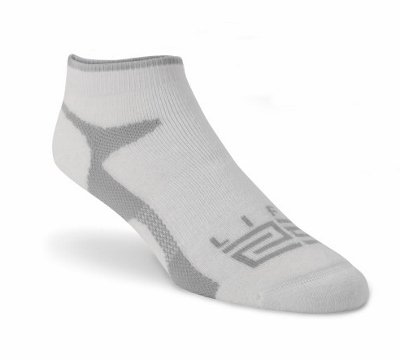 About LIFT 23
Lift23 was founded by Ed Delguercio in 2014. Ed started out with the idea of ski socks and giving back to charity. The idea was a hit and now the company has multiple sock lines and an expanding product set.
We seek quality and performance in all of the products we offer. Our product develop team seeks to use the finest fibers and materials to enable elite performance for sport enthusiasts of all types.
LIFT23 socks are performance socks designed to keep your feet super dry and extremely comfortable when you are out breaking a sweat.  Our socks use a proprietary merino wool blend designed to wick away moisture, keeping your feet comfortable and dry in all climates.  Did we mention a no-rub seam at the toe?  Oh yeah, that's nice!  Naturally antimicrobial, there socks will not stink.  Added compression in the arch ensures your LIFT23's hold your feed even during the most rigorous of activities.  You will notice a difference in feel both when you put on the socks and eventually take them off (although you're not going to want to.)  Not to mention they come in both traditional and non-traditional colors and look damn nice.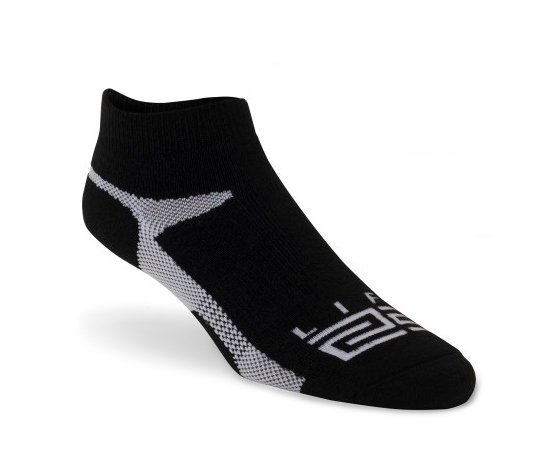 Performance
THP was able to get the LIFT23 socks in hand and spent quite a bit of time testing them.  After several rounds and countless hours on the range it can confidently be said that the company's claims are legit.  The first thing you notice when slipping on the LIFT23 socks is that they are of high quality, they are thicker than your average athletic sock and certainly softer thanks to the merino wool blend. This material design really did aid in the wicking capabilities of the socks and kept the feet dry wear after wear. However, the best feature is the no-rub seam in the toe box.  This is a feature that all socks, not just golf oriented ones, should have as it makes the wearing experience incredibly comfortable with a much more free sensation through the toes compared to traditional socks.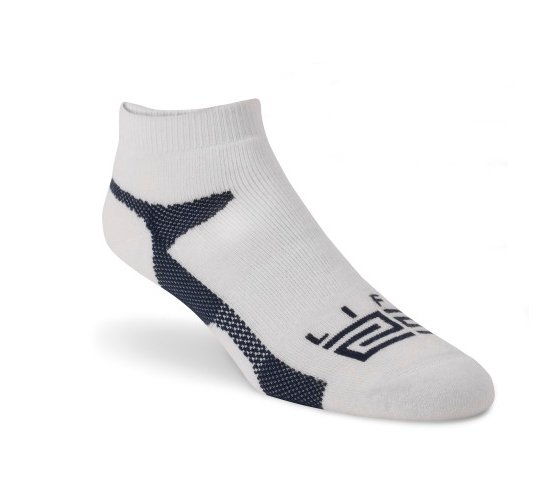 Charity
LIFT23 is making huge waves thanks to their charitable efforts in giving back with each purchase.  The socks performed just as advertised, but it's the charitable contributions that had THP most impressed:
"Our Social Mission:
Lift23 is a premium sock and apparel company that is committed to a social mission. Our goal is to lift the spirits of those in need. For every pair of socks you purchase, we will donate a pair of socks to a charity. We have established partnerships with many great charitable organizations including the New York Department of homeless services, PGA HOPE, EAC Network and many others. Join our mission!"
Final Thoughts
After spending time wearing the LIFT23 socks, they are clearly a reminder that all socks are not created equal.  As temperatures start to warm across the United States, having a pair of socks that can keep your feet dry and odor free should be a welcomed addition to the golf ensemble.  The LIFT23 socks for golf come in three colors, White/Grey, Black/White, White/Navy and retail for $15.95 a pair.  The company also makes socks for other sports including snow and tennis. 
To learn more about LIFT 23 or to purchase a pair, please visit their website at www.lift23.com.