The 2012 Morgan Cup, the Ultimate Amateur Golf Event, was a massive success. From the golfers to the volunteers and everything else in between we couldn't have asked for a better result. Shortly after the conclusion of this year's event, THP made it official that there would be another one in 2013.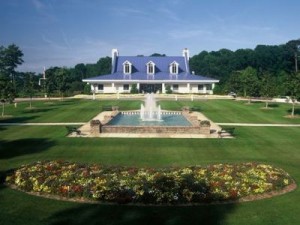 Two weeks ago, THP announced that the 2013 event would be headed back to True Blue & Caledonia and the response was outstanding.
Today, THP is announcing that the dates have been set for the 2013 Morgan Cup and they are none other than July 26th through July 28th, 2013. Friday the 26th will be the Morgan Cup Media Day and that will be followed by golf rounds on the 27th & 28th.
THP couldn't be more pleased with the decision to return to True Blue & Caledonia. We know this is going to be the experience of a life time!
For more information and photos on these two incredible golf courses please visit their website at www.fishclub.com.
Mark your calendars and make sure that you are set to go as the Ultimate Amateur Golf Event returns in the summer of 2013.