43%. That is the amount of the price hike that ESPN+ will getting next month. The sports giant will rise from $6.99 per month or $70 a year to $9.99 or $100 a year. Outrageous? Perhaps on the surface, but diving in more might say that they were underpriced for golf fans.
Before 2022, PGA Tour Live was a service that offered extended coverage of events. The migration to ESPN+ included far more golf than was offered by NBC previously in either their stand alone app or the NBC Sports streaming outlet. With ESPN+ providing over 4,000 hours for fans to catch both exclusive and concurrently running live feeds.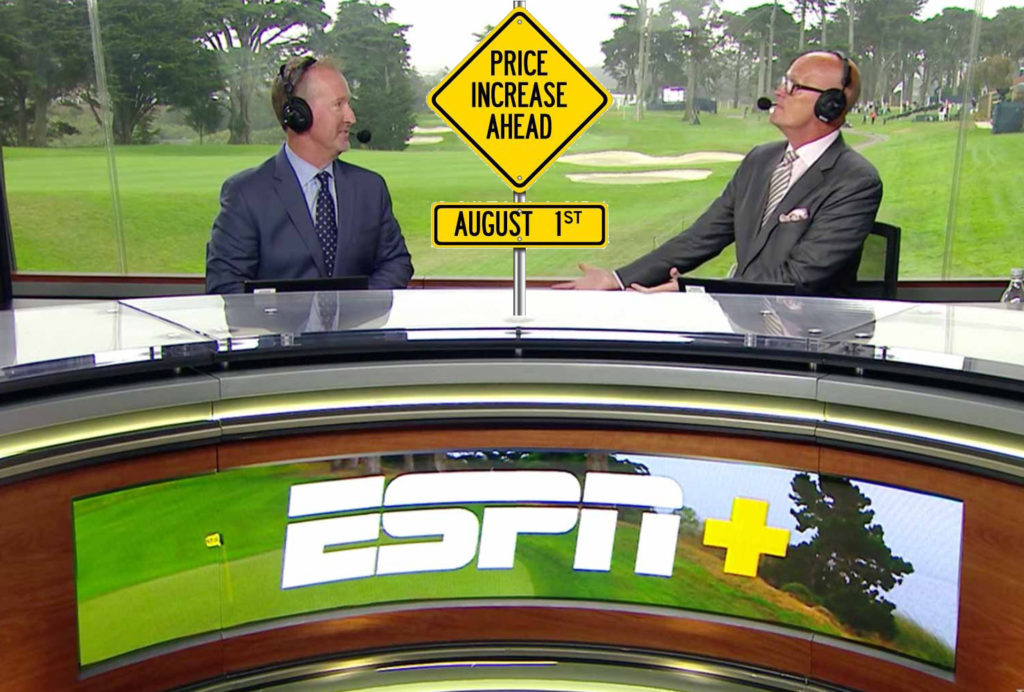 The price change does not impact the price of the Disney Bundle, the company said. ESPN says ESPN+'s new higher price points still compare favorably to other sports streaming services like DAZN or Bally Sports+, which are currently right around $20 each.
Are you an ESPN+ Subscriber? Does this price hike make you consider changing or leaving the service?