No matter what, it always seems the discussion on new driver releases turns first and foremost to price, and often times in the most judgmental way possible. If the price is perceived as "too high", then there is blowback on how it makes it inaccessible, but if it is "too low" then it must surely be a knock on the tech and quality used. It is because of this never ending battle that when I saw what has gone into the design of the new Tour Edge Exotics EXS driver technology wise, and then was told the price, a huge smile ended up on my face.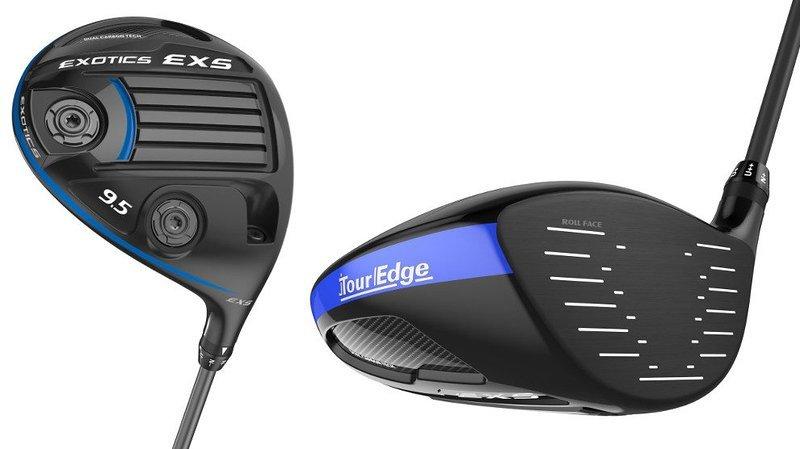 In the past, the Exotics line from Tour Edge has had some of the highest price points we have seen, even venturing into fairway woods that were as much as drivers. The reason was always the exotic materials and methods being used in the designs, and almost every time the clubs were high end performers. With the EXS driver, Tour Edge is coming in at a $299.99 price point, but the kicker is, they are sacrificing no technology, in fact I have no problem stating that in my opinion this is the most advanced and tech packed driver ever from Tour Edge. Why this price point? Because David Glod and his company believe they have a winner and they are willing to roll it out there at a number that will make heads turn. David actually sat down with THP, and with brutal honesty discussed the intricacies of the EXS driver design and why they made the decision they did:
The EXS comes in two different loft options, 9.5° and 10.5° with its adapter system allowing +/- 2° adjustability both ways hitting the gamut of loft options. For this review, I worked with the 10.5° version paired with the real deal Mitsubishi Tensei CK Blue 2g in 70S playing at the stock 45.5" length.
Upon opening the box, the first thing that slapped me was the looks of the driver. While yes, it is a bit more triangular as opposed to the "traditional" pear shape, it's much more subdued than similar designs. The carbon fiber crown is left partially visible to show off the tech and the deep gloss finish features some subtle deep blue metal flakes that really pop in the sunlight. The dark face and blended sole design rounds out a look that is modern but doesn't get too busy as it keeps the adjustability and weight system clean and balanced. In all, I make no exaggerations when I say that in hand this is one of the best looking drivers I have seen this year and I would make the argument it equals any other option out there.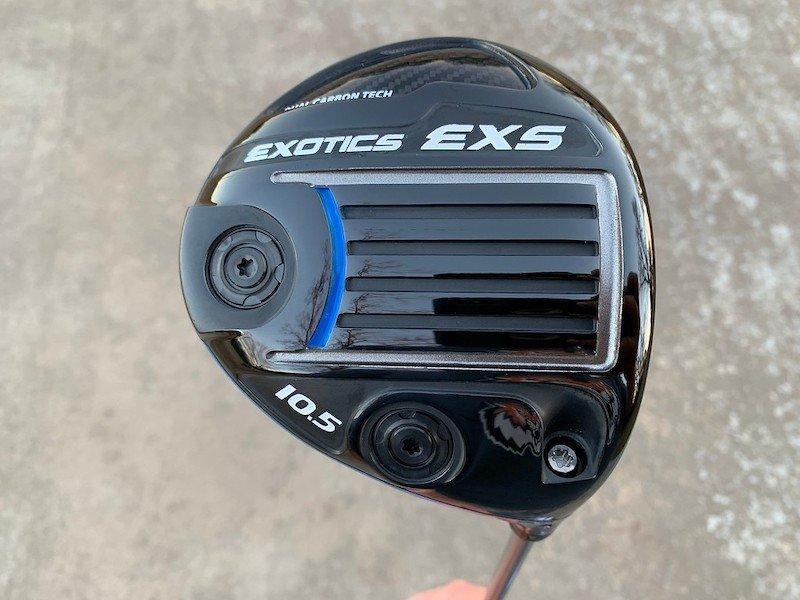 At impact, the EXS is the biggest departure for a Tour Edge driver yet. The use of Carbon Fiber in the crown and toe section of the sole have definitely dampened the sound/feel and that Titanium feedback of the EX10 is gone in place of a much more muted/solid "thwack" in line with the majority of releases out there. This has definitely become "the new normal" in drivers with so much Carbon Fiber being utilized now, and though traditionalists might not care for it, it offers something that the majority will be OK with. I will add, when you miss on this driver, you do get a sound change as on the extremes the impact sound will get a decent bit louder. For those who like a non-blurred feel on misses, the EXS accomplishes that.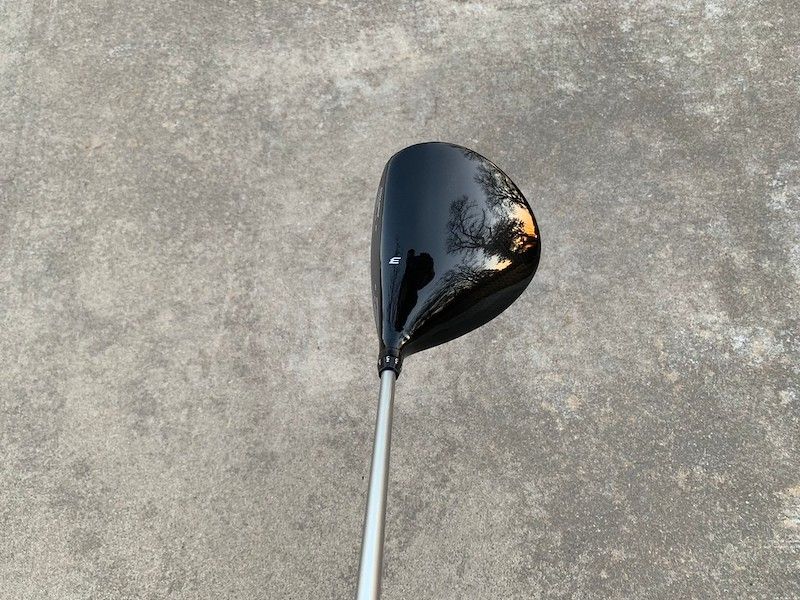 The data recorded on the Foresight GC2 will follow this section, but we will go ahead and dive into what I saw. Early on the weather and a winter swing had me seeing a lower flight than expected, but after getting back on track the 10.5° loft combined with the mid/mid design of the Tensei 70S started to shine through. I ended up averaging around 12° of launch with peaks in the 13's, this at my swing speed is pretty good and what I actively seek in a gamer. Nod to Tour Edge here as well for going with a "real deal" Tensei 2G shaft here which should quiet some pessimists, and they did it at the $299.99 price point which is pretty wild. Where adjustability goes, the adapter works well with +/- 2° available and adjustments opened and closed the face as is typically the case. I didn't mess with the weights a lot as for me the 9g in the heel and 3g in the rear is the better setup, it is worth mentioning a full weight kit is available from Tour Edge for $59.99.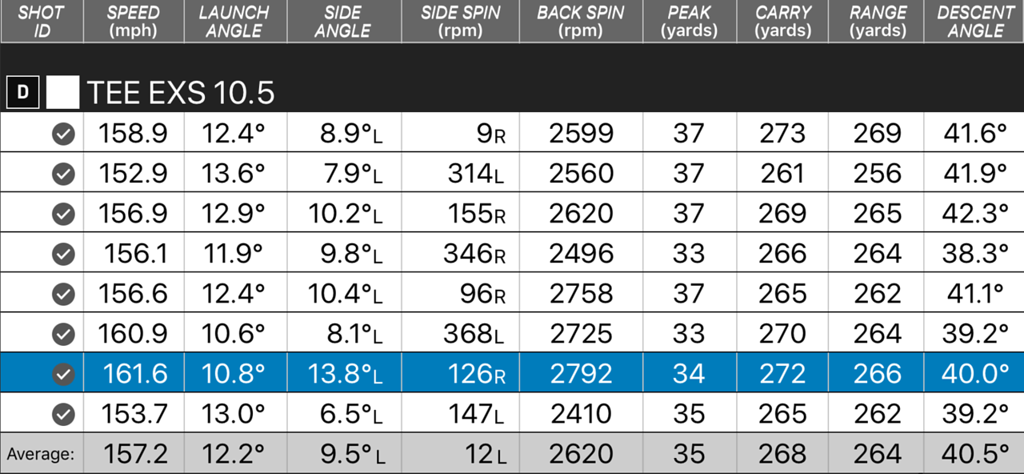 I think there will be a preconception about the EXS because of price point that there has to be a shortcoming in terms of something like spin, it just seems to be perpetuated by many that lower price tier correlates to more spin. As seen by the data above, that is not what I saw. Initial sessions in colder conditions were averaging around 2300 RPM and the final sessions like the one shown ended up settling around 2600 RPM when I settled into the lighter overall weight than what I typically use (194g is what the EXS head weighed in at). Based on my swing traits, the EXS is among the lower spin heads I have hit this year, which to be honest even I wasn't expecting, falling victim to the aforementioned preconceptions myself. Some will see 2300-2600 and cry that it's too much for them, but again, I think too many have been brainwashed by the old 17° and 1700 RPM campaign. I have no doubt that the EXS is extremely tunable and the use of FTS will give ample opportunities for golfers to dial in the head to a variety of swing needs.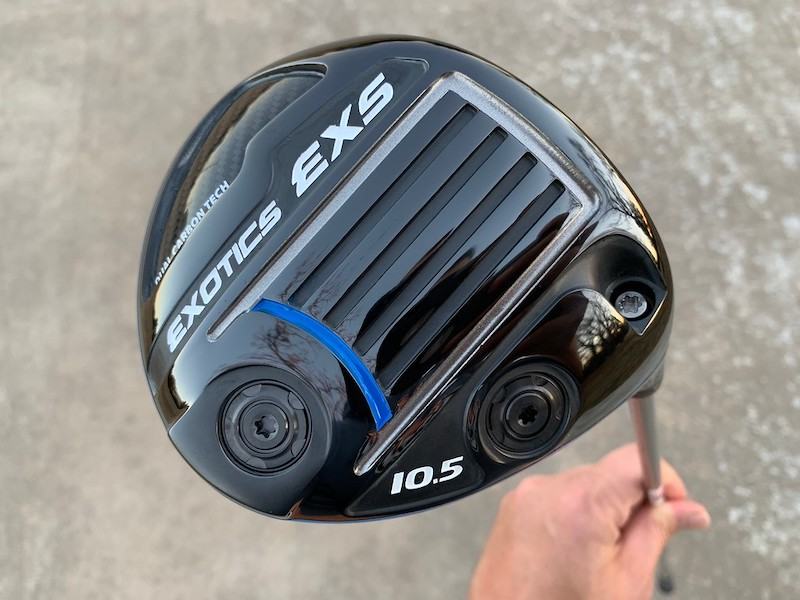 The most curious piece of the puzzle for me coming into the review was the forgiveness. With the more triangular shape and application of Carbon Fiber to shift weight and increase the overall MOI, I expected a driver that wanted to keep the ball in play, which is what TEE has got here. By including their Variable Face Thickness with what they are calling "RollFace" technology there is a lot here to increase playability. Shots off center with a reasonably squared face definitely tamed the misses right and left that I have seen in other drivers. I don't think it's the most forgiving out there, but it might blend the players and game improvement traits among the best I have seen.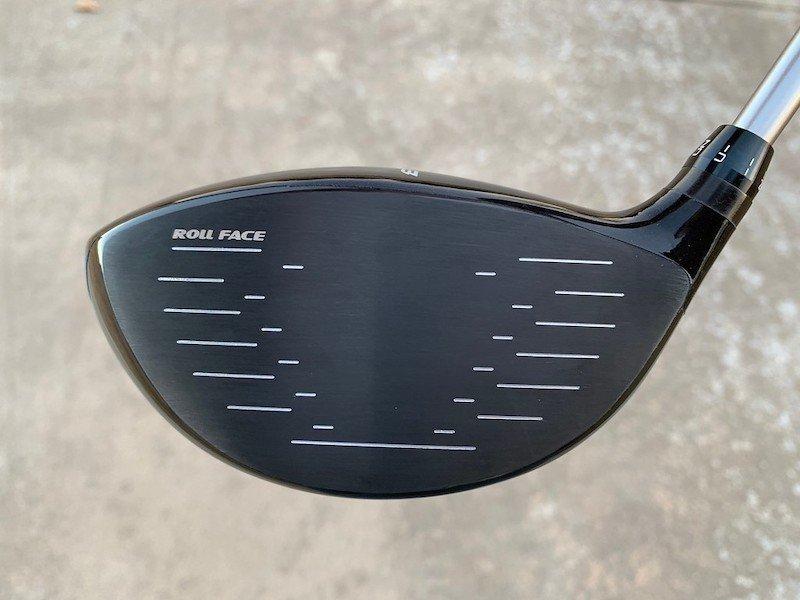 Now, RollFace. What is it? It's similar to what we have seen from another major company in that it is modified bulge and roll at the heel and toe of the club to try and mitigate the gear effect misses that happen on strikes in those spots. Typically, a heel shot sees a hard right miss, and on the toe gets a hard left miss. The belief is by increasing the "roll" there it will mitigate that gear effect miss and keep the ball more on line than a typical face bulge and roll. Now, I believe there is merit here, but I think it is important to mention if you at times battle an open clubface at impact as many of us do, strikes in those locations can actually be accentuated, and during my testing I saw this from time to time on shots toward the toe with an open face. Does this impact overall performance? Absolutely not, I just believe it's worth mentioning when talking about things like this because unfortunately we all don't swing like robots.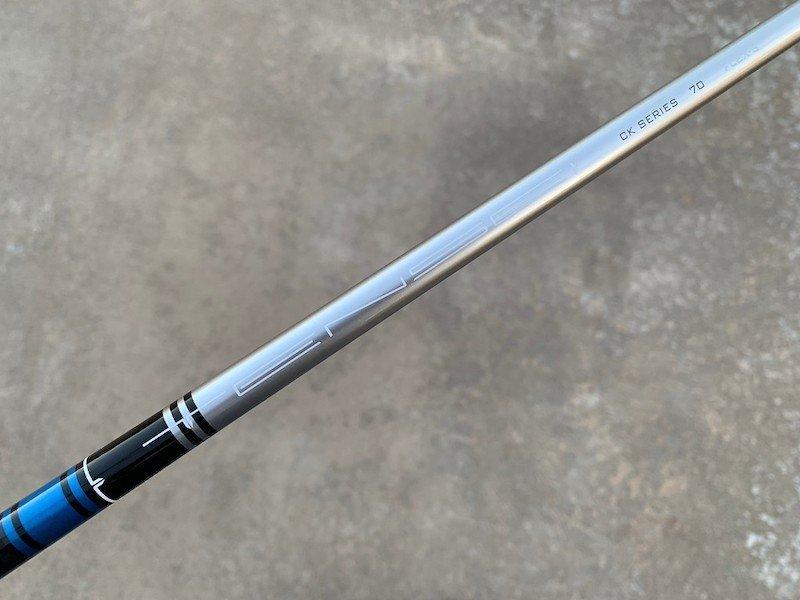 Tour Edge believes they have created a driver that will go toe to toe with anything out there while also featuring as much, if not more, technology than the competitors as well, and frankly, I agree with them. The EXS driver offers a whole lot of style, performance, feel, and playability all wrapped into a $299.99 package. While the price will lead some to judge, I believe as feedback continues to come in it will create more interest and curiosity than Tour Edge has seen in a driver release maybe ever. The issue with Tour Edge for many is always access, which is why the company's decision to offer a 30-day playability guarantee is something they need to keep pushing, because at this price I believe many will be willing to take that plunge.
More info on this, and the rest of the EXS lineup can be found on THP as well as www.TourEdge.com.  You can find this driver at local shops and online retailers like Budget Golf  where you can use the THP discount code by clicking the box at the top right of this page.