We got our first look at what Callaway calls Triple Track Technology back in January when they released the ERC Soft golf balls. Funny looking at first glance, has quickly become a popular choice on the THP Forum with reviews, most of which praise the ball for its easy alignment and solid performance.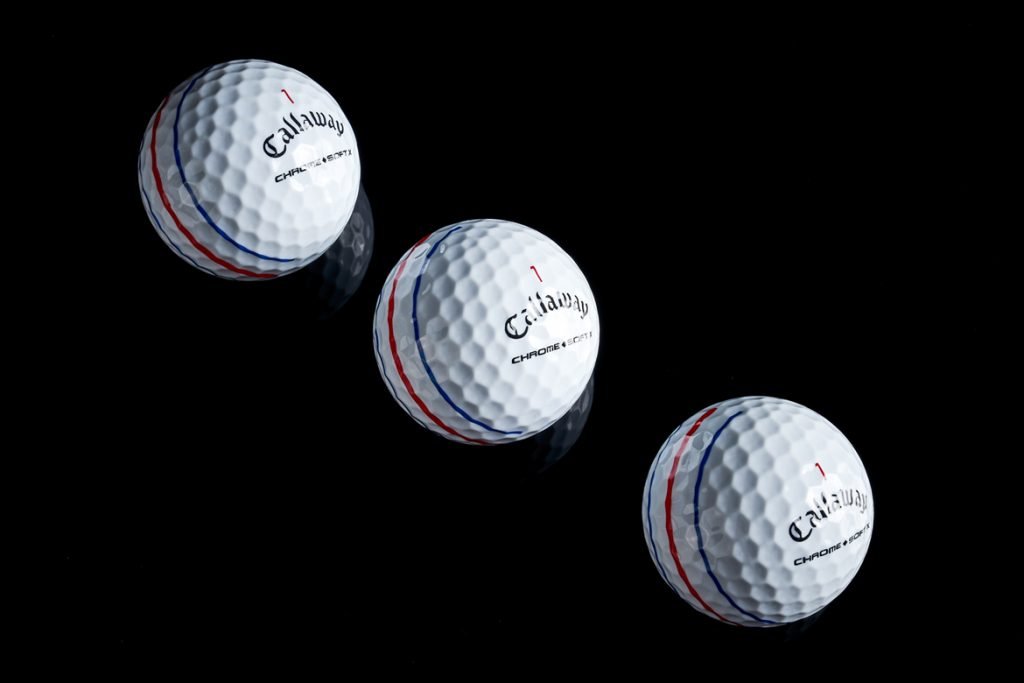 Shortly after the launch of the ERC Soft, Phil Mickelson was spotted using a golf ball (later found to be the Callaway Chrome Soft X) with the Triple Track design. He shot 60 in that opening round with it and then just a month later won at Pebble Beach as well. The online golf world was buzzing with questions about if and when this ball would be available and today those are answered.
It may look like some simple lines, but there is more to it than meets the eye. The space between the lines matter. The thickness of the lines matter. The colors used matter. To break it down further, we are speaking of Vernier Hyper Acuity. The ability of the brain to process subtle differences in alignment through the eyes. Similar technology is used to land planes on aircraft carriers and sights for guns to name a couple.
Nearly half of all golf balls sold by Callaway feature Truvis Technology. Is this another match similar to what Truvis has done for the brand? No competition in the space of similar design, with a golf ball that is already popular.

Callaway has been steadily climbing the ranks in golf ball sales since the introduction of the Chrome Soft line back in 2014. Currently a strong 2nd, with the company's highest market share ever in the category.  The Chrome Soft line has also continued to evolve, now featuring Dual SoftFast Core with Graphene infused. The latest iteration, which came out in January of last year continues to get rave reviews in our forum by users.
So does this end up being the perfect marriage like chocolate and peanut butter or head down the path of that English Trifle that appeared in the hit TV show Friends in which Ross proclaimed it tastes like feet and Joey enjoyed his meat and jam mashup? Time will tell, but based on the early feedback of the ERC Soft and fans of the Chrome Soft X clamoring for this release, it is nice to continue to see companies listen to feedback and continue to bring products that are requested to market.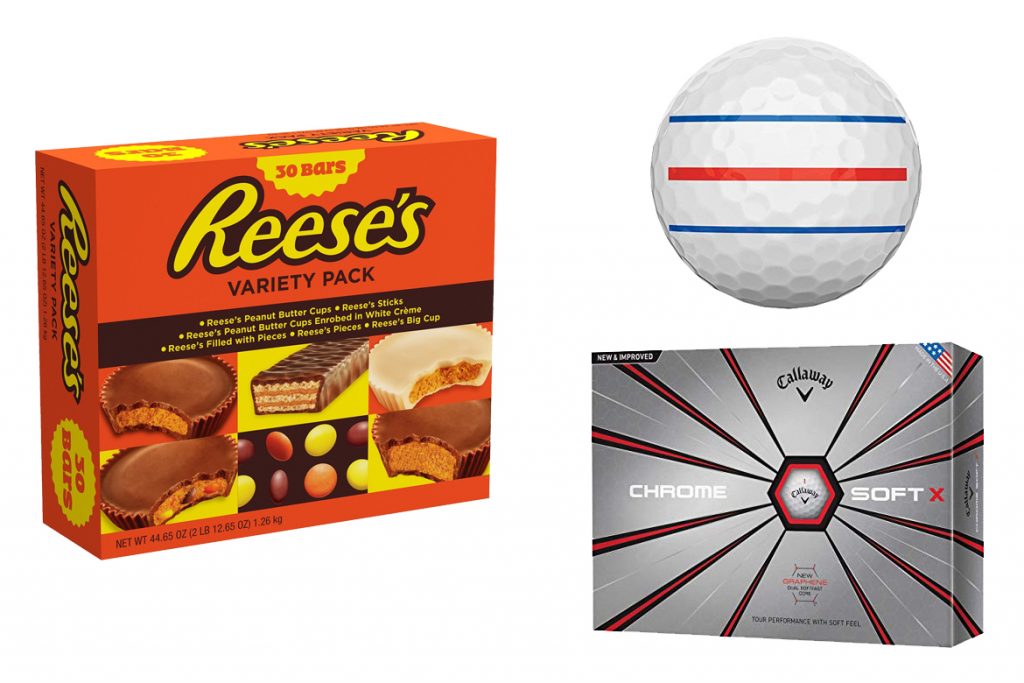 The Details
In Stores: April 19th, 2019
Cost: $44.99