While the Nippon Shaft name is synonymous with not just steel, but top of the line steel shafts, some may not realize that they also do graphite wood shafts and do them very well.
Here at THP we have been able to see the quality up close and personal with the original Nippon Regio Formula MB review which our own Dan Edwards did in 2018 here and was pretty blown away by the performance. Well, enter 2021 and Nippon Shaft is bringing a new wood shaft to market, the Nippon Pro Regio Formula MB+.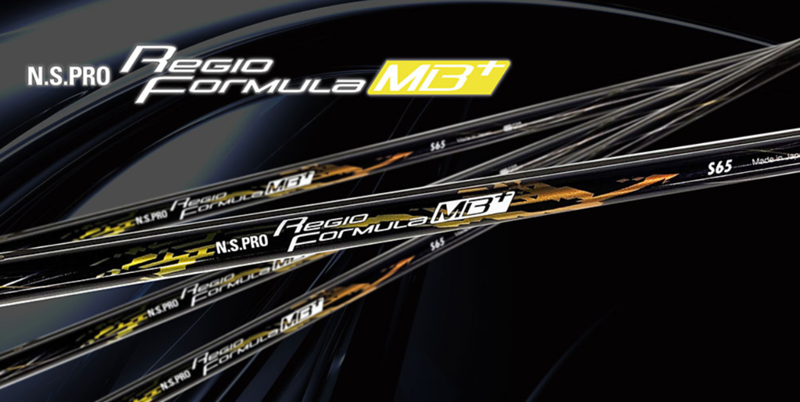 Nippon Regio Formula MB+
As a company, Nippon is very much in tune with the idea of providing golfers with shafts throughout the bag that flow and create a similar feel and performance that let them swing freely and with confidence. For the MB+, Nippon believes it has been designed to be a tremendous compliment to their N.S. Pro MODUS3 Hybrid as well as the Tour 105 and Tour 125.

The new Pro Regio Formula MB+ has a "traditional" bend profile utilizing 7-axis and 9-axis carbon fiber, but the biggest story for many will be the application of T1100G NANOALLOY along the entire length of the shaft which aims to increase the rigidity in the tip and upper mid-section and rebound incredibly fast and increase the overall ball speed potential.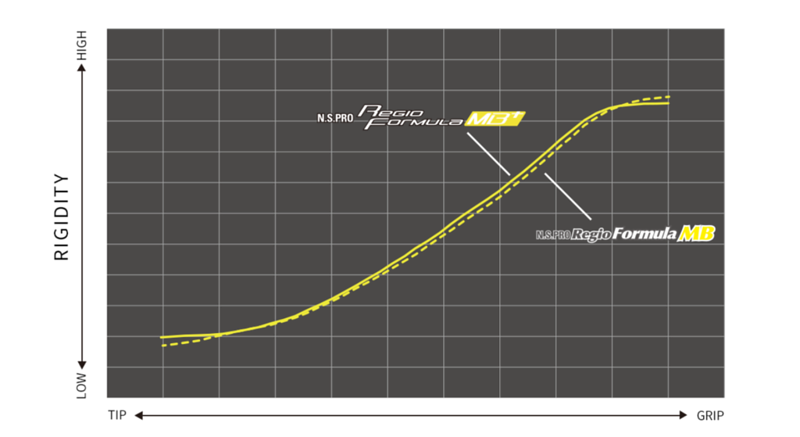 Additionally, the materials intend to make for more accuracy and control while still facilitating impressive energy transfer. Nippon Shaft also claims that despite the rigidity and resistance to twisting, the Pro Regio Formula MB+ has a feel of stability, yet is stress free throughout the swing, much akin to that of their MODUS3 lineups.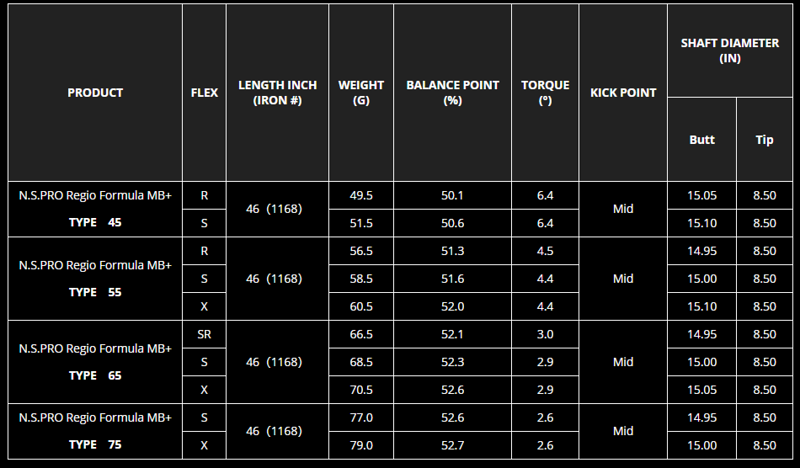 The new N.S. Pro Regio Formula MB+ will be available in four weight options, Type 45 (R, S), Type 55 (R, S, X), Type 65 (SR, S, X), and Type 75 (S, X). More information can be found in the image above as well as on the Nippon website here.