TaylorMade has never been afraid of unique naming for their clubs, and this one is most definitely unique.
Enter, the Big Foot.
Yes, you read that correctly, and your first reaction is likely to be the same as mine, a mixture of confusion and curiosity. However, I promise you if you take a deeper dive into just what is going on, it fits, literally.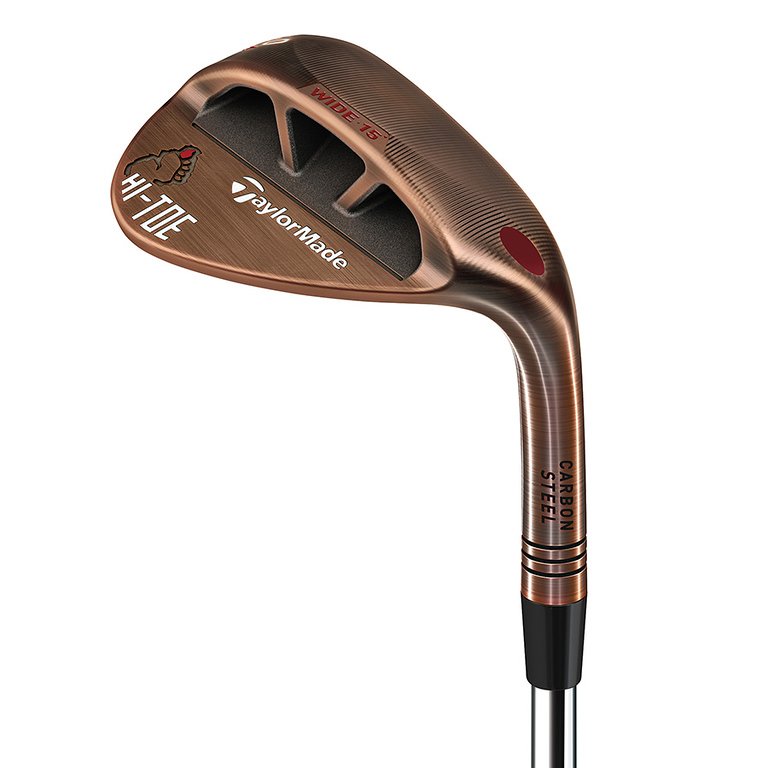 Hi-Toe Big Foot Wedge
TaylorMade has got a lot of confidence in their wedge lineup, and the Hi-Toe wedge has been a critical reason behind that as they were the ones to take the premise of that look/design and make it aesthetically pleasing. Regardless of your opinion of the Hi-Toe design, after TaylorMade expanded the lofts to cover the 50°-64° gamut, they realized there was one target demographic they still hadn't truly created something for, a more game-improvement style wedge.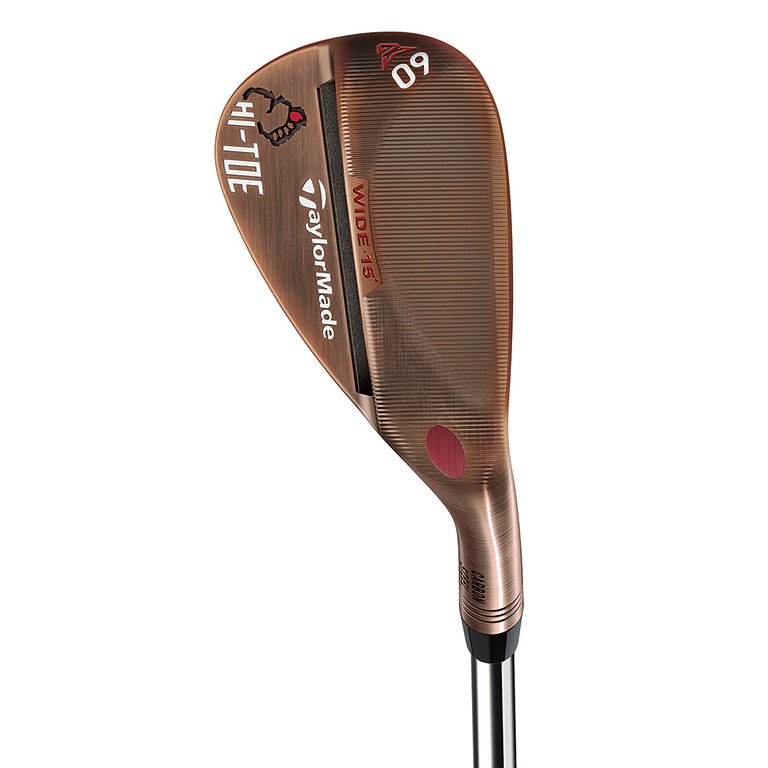 This is where the "Big Foot" design comes in. It will be offered at release in only 58° and 60° (RH only, sorry lefty's), and its only focus is making a more versatile, playable, and forgiving option around the greens and from the bunkers for amateurs.
First thing is first, this one is a wide sole. Coming in even wider than the standard Hi-Toe, it measures 32mm and has a bounce and grind combination that should really aid golfers prone to chunking their wedges in these higher lofts. The sole grind is a much wider than standard C-Grind (giving heel and toe relief), which is asymmetrical and makes the bounce and wide sole much more playable than one might expect. To me, how that sole interacts is going to be the big story of these when the jury of public feedback begins to come in on them.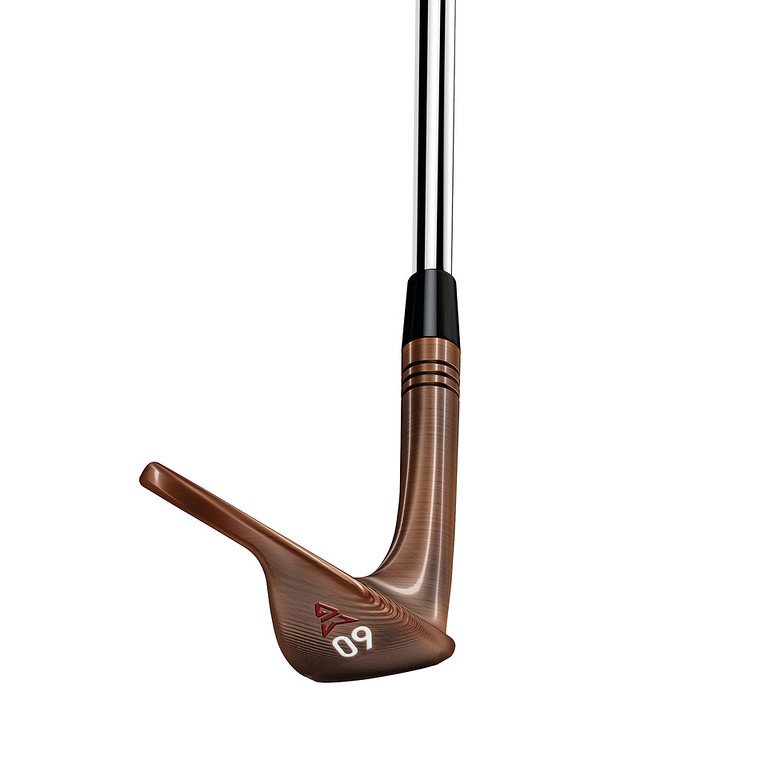 The nice thing about the massive C-Grind is it really makes the bounce quite variable on the design, or should, with a maximum of 15° of delivered bounce. The other thing they took into consideration was how this wide sole would allow the club to sit at address and what needed to be done to make that more playable. The company says the leading edge is blunter and more beveled than on the standard Hi-Toe and the more flat middle of the sole should give way to more toe bounce to help the out-to-in swing so many golfers struggle with. On the heel though, the angle of the grind and relief in the rear is intended to let the club sit naturally at address, which is in my opinion going to be critical as to how this will be received.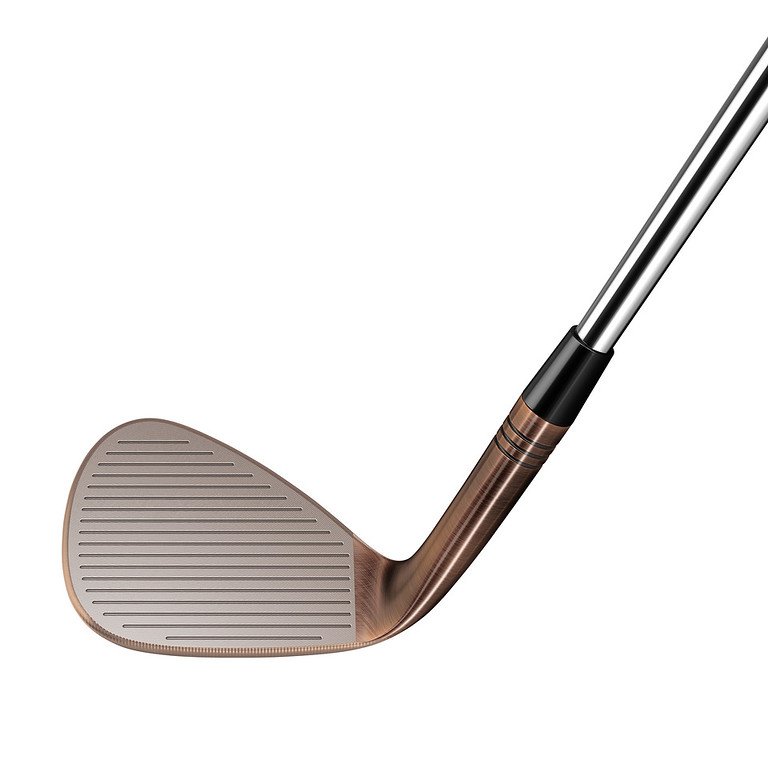 With the wider sole, so too comes deeper "pockets" which allow mass to be redistributed where it needs to be to maximize forgiveness while maintaining a flight window TaylorMade believes ideal for those who are likely to put the Big Foot into play. I know some will point to the pockets and lament they will just allow more debris in, but only time on course would be able to confirm or deny that.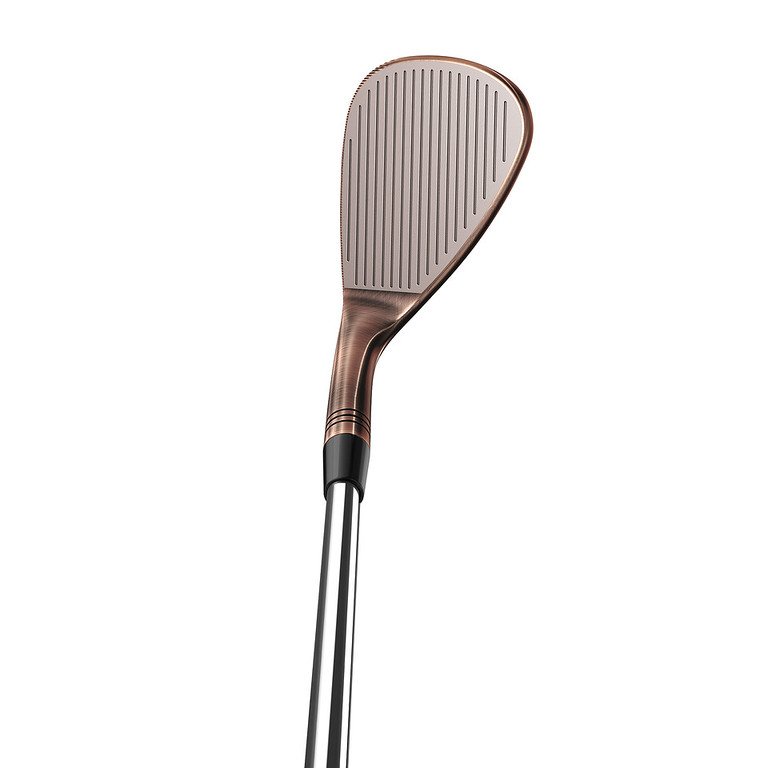 In all, this is a pretty forward-thinking idea by TaylorMade. They certainly have lacked the more game-improvement wedge that several other companies have in their lineup, so creating it makes sense, but actually blending it into an existing line rather than having it stand out there alone is an intelligent move. It clearly won't be something everyone clamors for, but by keeping it to one dexterity and two lofts, they should be able to control the numbers released to really gauge the initial feelings, acceptance, and demand.
Is it time to beware the Big Foot? Time will tell.
The Details
Available: September 6, 2019
Price: $169.99
Shaft: KBS Hi-Rev 2.0 (Steel), UST Mamiya Recoil SmacWrap Wedge
Grip: Golf Pride Tour Velvet Burgundy 360
Lofts: 58.15 and 60.15